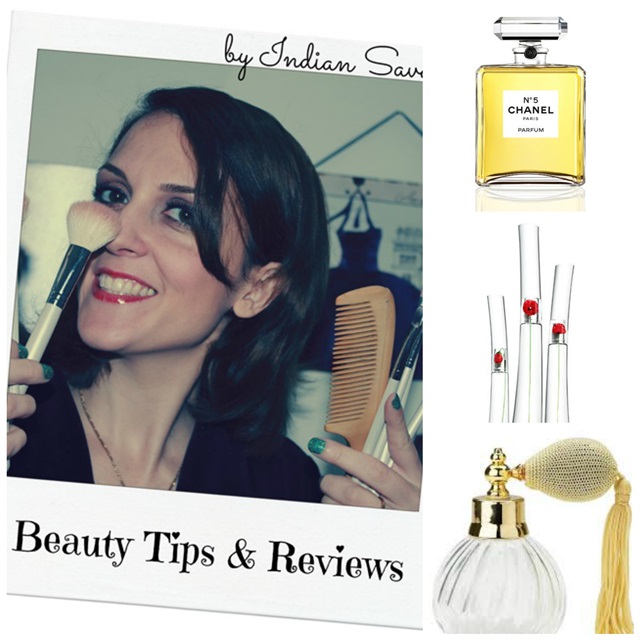 EN:
Hello World,
Coco Chanel once said that a woman should apply the perfume in those areas where she would like to be kissed.
Applying a scent is a beautiful ritual for many women…
Well here they are my tips to maximize my perfume's potential:
1. There are your body's "pulse points" that they emit the most heat, allowing the perfume to diffuse out from the body. They are: wrists, neck, inner arms, the backs of your ears and knees.
2. The best time to apply perfume is directly after your shower. Your skin will absorb the scent better, and you won't run the risk of staining your clothes or jewelry.
3. Avoid rubbing your wrists together after applying perfume, the friction and heat increases the interaction between the perfume and skin's natural oils, which can change the scent.
See you later alligator,
Kisses.
_ _ _ _ _ _ _
IT:
Ciao Mondo,
Coco Chanel ha detto una volta che una donna dovrebbe mettere il profumo in quelle aree dove desidererebbe essere baciata.
L'applicazione del profumo è un bellissimo rito per molte donne…
Beh, questi sono i miei consigli per massimizzare il potenziale del mio profumo:
1. Ci sono "punti caldi" del nostro corpo che emettono più calore, permettendo al profumo di diffondersi meglio. Essi sono: i polsi, il  collo, l'interno delle braccia, dietro le orecchie e le ginocchia.
2. Il momento migliore per applicare il profumo è subito dopo la doccia. La pelle assorbe il profumo  e non si corre il rischio di sporcarsi i vestiti o i gioielli.
3. Evitate di strofinare i polsi dopo l'applicazione del profumo, l'attrito e il calore aumenterebbe l'interazione tra profumo e oli naturali della pelle, cambiando l'essenza del nostro profumo.
A domani,
Baci
_ _ _ _ _ _ _
ES:
Hola Mundo,
Coco Chanel alguna vez dijo que el perfume debe ser aplicado en los lugares donde nos gustaría que nos besaran.
La aplicación de un perfume es un hermoso ritual de muchas mujeres…
Bueno, aquí están mis consejos para maximizar el potencial de mi perfume:
1. Hay "puntos de pulso" de su cuerpo que emiten más calor, lo que permite que el perfume se difunda mejor. Ellos son: las muñecas, el cuello, la parte interna de los brazos, detras de las orejas y de las rodillas.
2. El mejor momento para aplicar el perfume es después de la ducha. Su piel absorberá el perfume mejor y ustedes no correrán el riesgo de mancharse la ropa o la joyería.
3. Eviten frotarse las muñecas después de aplicar el perfume, la fricción y el calor aumenta la interacción entre el perfume y los aceites naturales de la piel, esto puede cambiar el perfume.
Hasta mañana,
Besos.
IndianSavage  (alias Maggie D.)