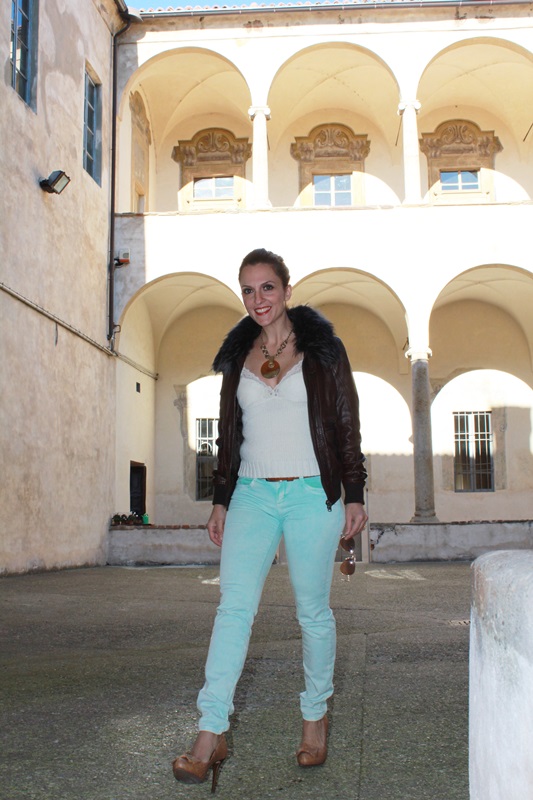 EN:
Hello World,
I think that the idea of candy colors in fall and winter might at first seem strange, but the look works quite well with darker cold-weather basics.
….That seems to be a winning recipe for wearing these sugary winter hues: a mix of soft colors, a touch of metallics and some classic fashion ingredients such as leathers, wools and basic blacks, browns and grays.
or not?
See you later alligator,
Kisses.
_ _ _ _ _ _ _
IT:
Ciao Mondo,
Penso che l'idea di colori pastello in autunno e in inverno potrebbe a prima vista sembrare strano, ma il risultato funziona abbastanza bene con le basi di colori  scuri, tipici della stagione fredda.
E la ricetta vincente per l'utilizzo di questi colori zuccherati per il freddo è: un mix di colori tenui, un tocco di colori metallici e alcuni ingredienti classici di moda, come pelli e lane  di colori con basi nere, marroni e grigie.
o no?
A domani,
Baci
_ _ _ _ _ _ _
ES:
Hola Mundo,
Creo que la idea de colores pastel en el otoño y en el invierno puede parecer a primera vista extraña, pero el look funciona bastante bien si se utilizan colores básicos más oscuros 

tipicos del clima frío.
….Y la receta ganadora para usar estos tonos azucarados en invierno es: una mezcla de colores suaves, unos toques metálicos y algunos ingredientes clásicos de la moda, tales como cueros y lanas que tengan colores básicos de negros, marrones y grises.
¿O no?
Hasta mañana,
Besos.
IndianSavage (alias Maggie D.)
Catch up with IndianSavage on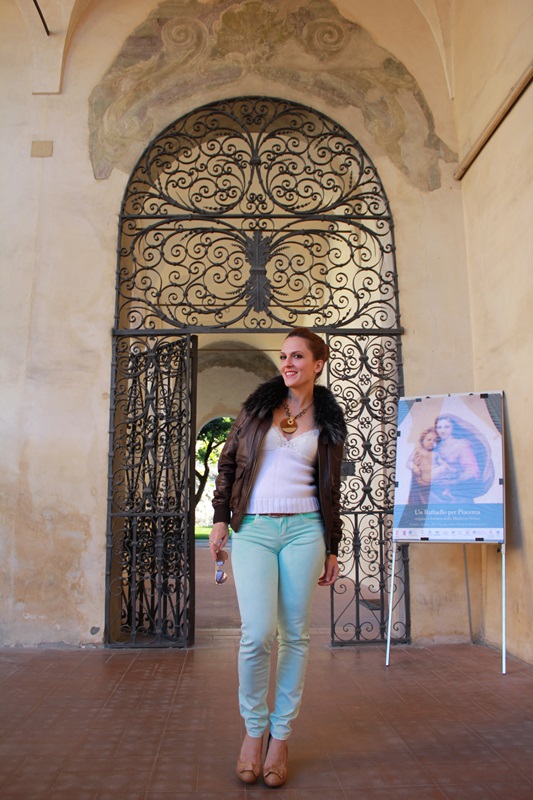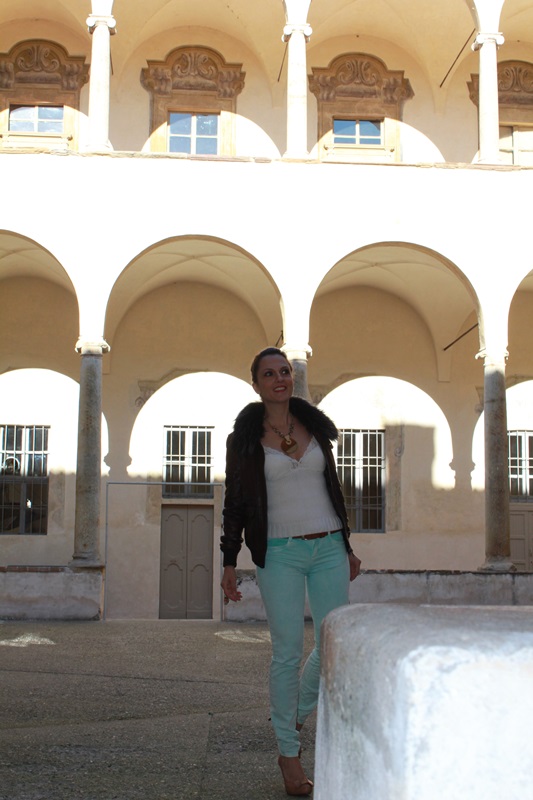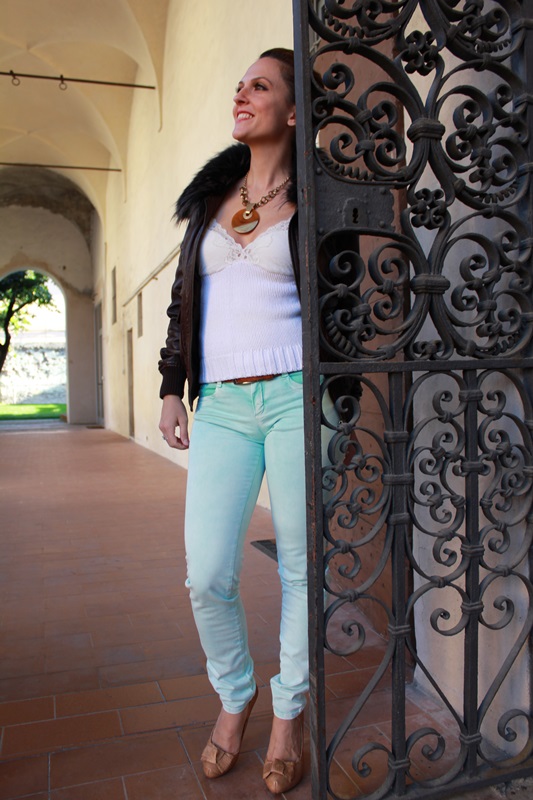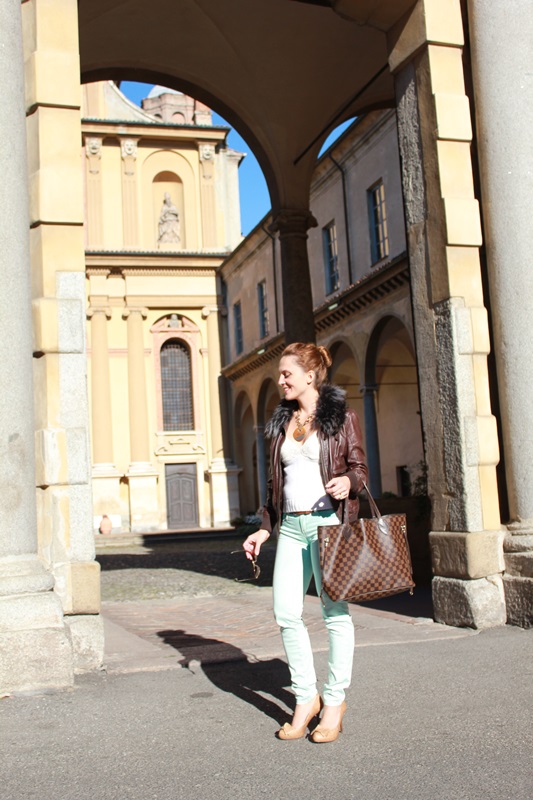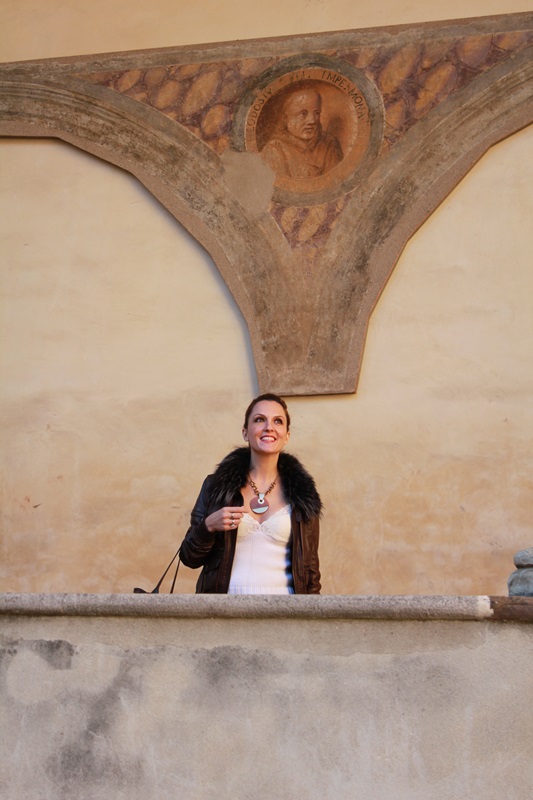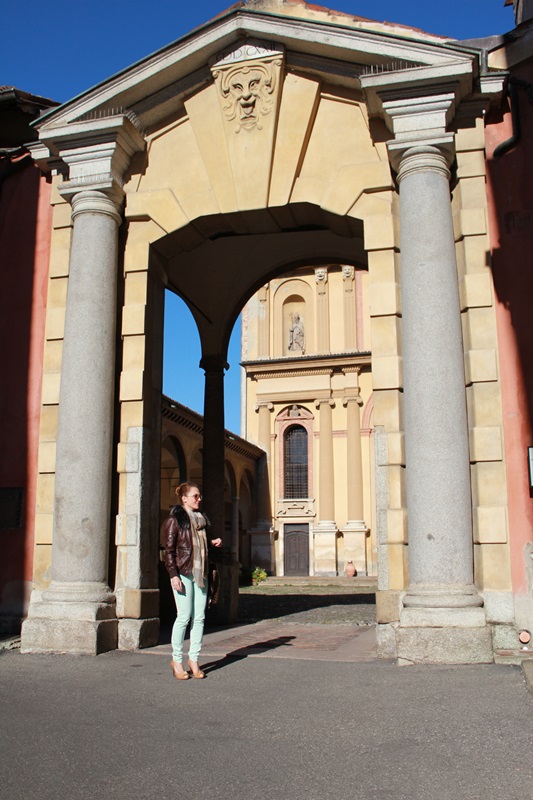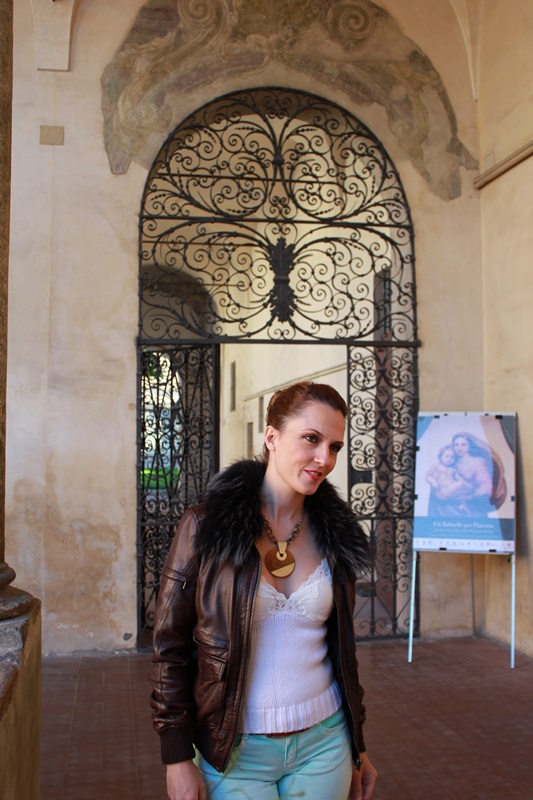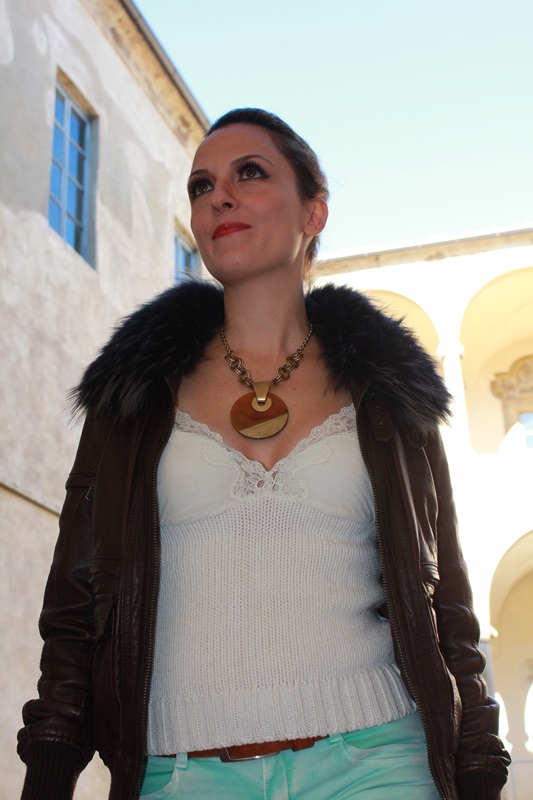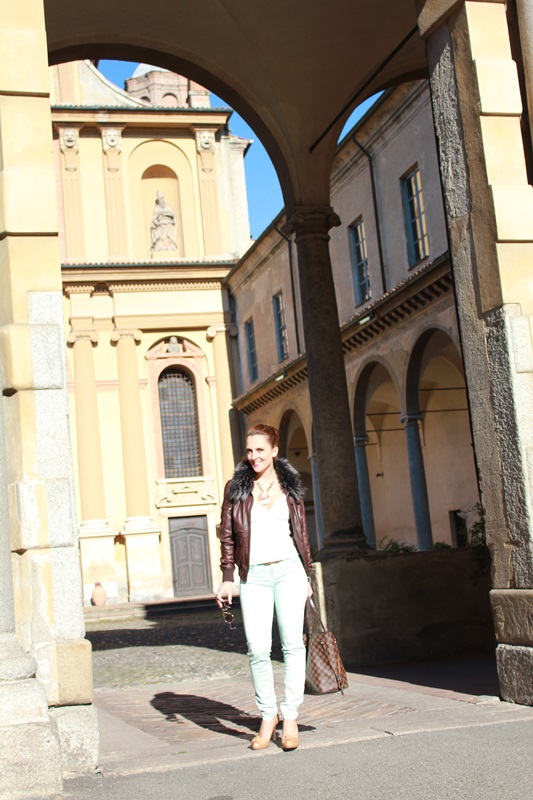 Location: Piacenza  – Photo credits: Mister Sitting Bull
I wear
Zara pants and heels, Roberto della Croce jacket, Blugirl top, LV bag.
accessories
,
atuendo
,
autunno-inverno
,
barrym
,
bautyshorts
,
beautiful
,
beauty
,
bff
,
bigodino.it. interview
,
blog
,
blogdemoda
,
blogers
,
blogger
,
blogitalia
,
blogunitesstates
,
blogvenezuela
,
blonde
,
blondehair
,
blush
,
boots
,
brogues
,
brownhair
,
casual
,
catwalk
,
chic
,
classy
,
clothes
,
clothing
,
collezioni
,
color
,
colors
,
consulente de imagen
,
consulente di immagine
,
contest
,
converse
,
cool
,
coolhair
,
cosmetics
,
defilè
,
desfile
,
desk
,
dress
,
elegant
,
eleganza
,
eventi
,
eyeliner
,
eyeshadow
,
fall-winter
,
fashion
,
fashion designer
,
fashion image consulting
,
fashion-doll
,
fashionable
,
fashionblogger
,
fashiondiaries
,
fashionstudy
,
fashionstyle
,
fashionulzzang
,
footwear
,
fun
,
funny
,
girl
,
girlfriends
,
girls
,
girlulzzang
,
girly
,
golook
,
hair
,
haircolor
,
haircut
,
hairdo
,
hairdye
,
hairposts
,
hairstyle
,
hairstyles
,
heels
,
highheel
,
highheels
,
insta
,
instafashion
,
instahair
,
instashoes
,
intervista
,
jean
,
korean fashion
,
laces
,
lifestyle
,
lingerie
,
lipgloss
,
lipstick
,
longhair
,
look
,
looks
,
love
,
lovestyle
,
mac
,
makeup
,
makeupartist
,
mascara
,
moda
,
model
,
models
,
musthave
,
My october essentials
,
nail naildesigns
,
nailartaddict
,
nailartclub nailartaddicts
,
nailartheaven
,
nailartjunkie
,
nailcare
,
naildesign
,
nailpolish
,
nails
,
nailvarnish
,
neon
,
old
,
ootd
,
outfit
,
outfitstyles
,
palazzo
,
pants
,
personal shopper
,
photography
,
pictures
,
pink
,
platforms
,
poppin
,
prettynails
,
prettystyle
,
primavera-estate
,
primavera-verano
,
rainy day essentials
,
sandals
,
sequins
,
sexy
,
sfilate
,
shirt
,
shoe
,
shoes
,
shoesall
,
shoesoftheday
,
shopping
,
skinny
,
skirt
,
spring-summer. otoño.invierno
,
staples
,
starsblack
,
stilettos
,
stilista
,
stilisti
,
streetstyle
,
style
,
swag
,
sweaters
,
tagsta
,
tagstagramers
,
tagsta_fashion
,
tape
,
tendenza
,
tendenze
,
trend
,
trends
,
vogue
,
wagger
,
weheartit
,
woman