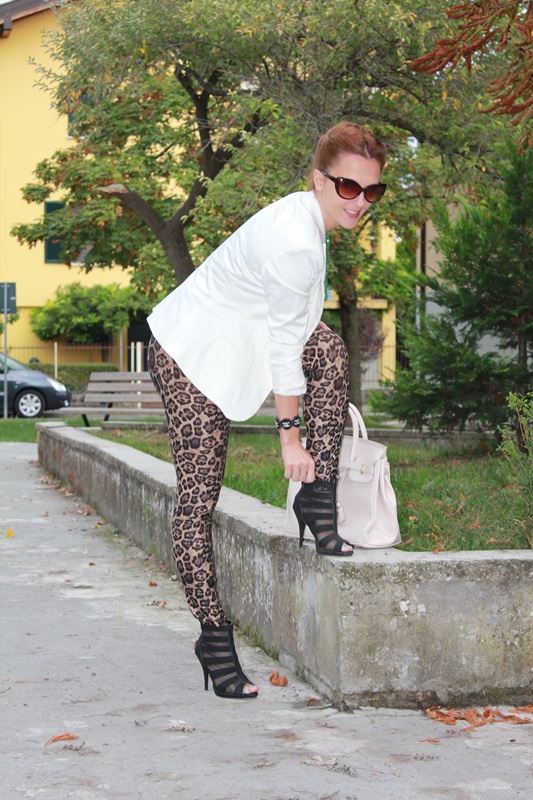 EN:
Hello World,
Animal print is a clothing and fashion style, in which the garment is made to resemble the pattern of the skin and fur of an animal such as a leopard, cheetah, Zebra, tiger…. blah, blah, blah…
Simple….. Today, I feel like a leopard ;)
See you later alligator,
Kisses.
_ _ _ _ _ _ _
IT:
Ciao Mondo,
L'animal print è uno stile di abbigliamento e di moda, in cui l'indumento è fatto per assomigliare al modello della pelle e della pelliccia di un animale come un leopardo, ghepardo, zebra, tigre …. bla, bla, bla…
Semplicemente….. Oggi mi sento un leopardo ;)
A domani,
Baci.
_ _ _ _ _ _ _
ES:
Hola Mundo,
El animal print es un estilo y una moda en el cual la ropa se hace para asemejarse al modelo de la piel de un animal tal como un leopardo, guepardo, cebra, tigre …. bla, bla, bla…
Simplemente…. Hoy me siento un leopardo ;)
Hasta mañana,
Besos.
IndianSavage (alias Maggie D.)
Catch up with IndianSavage on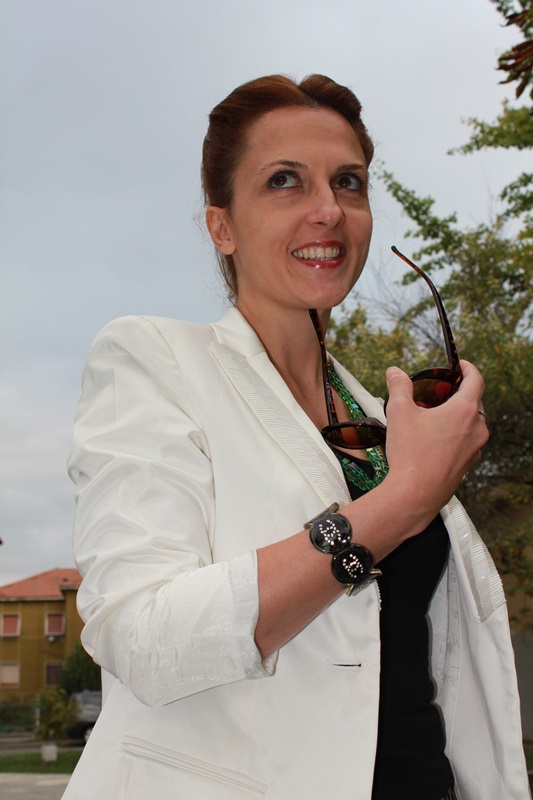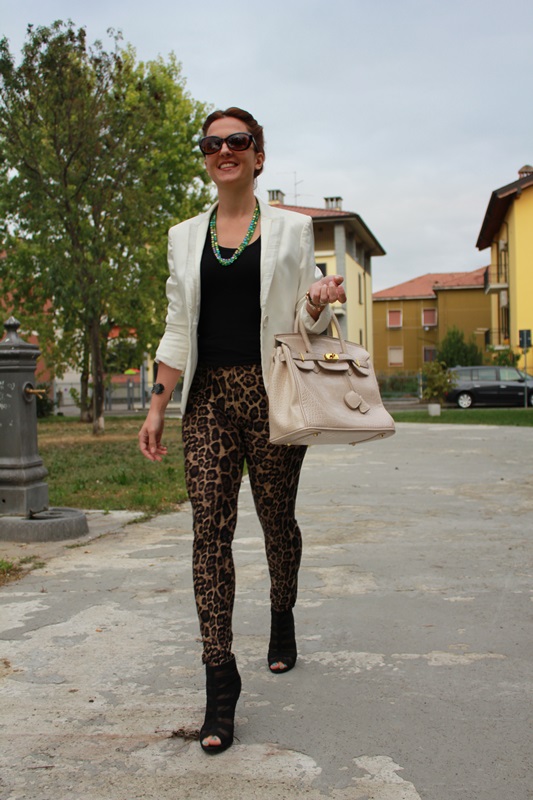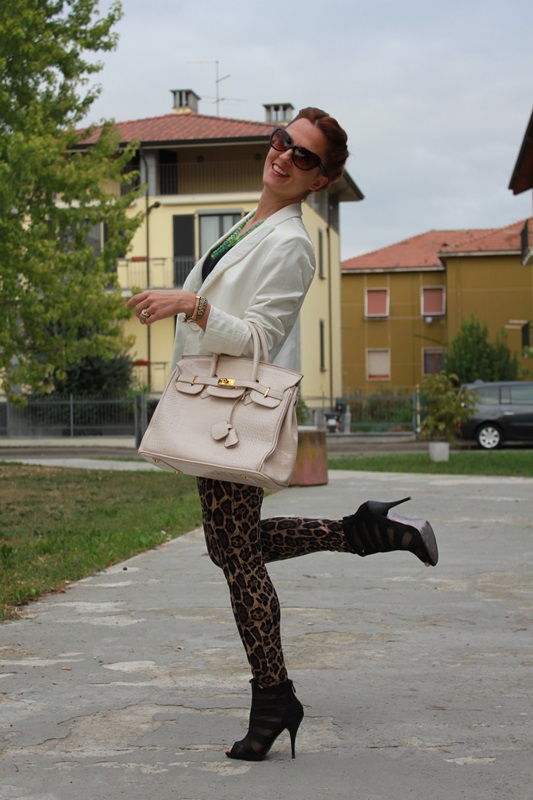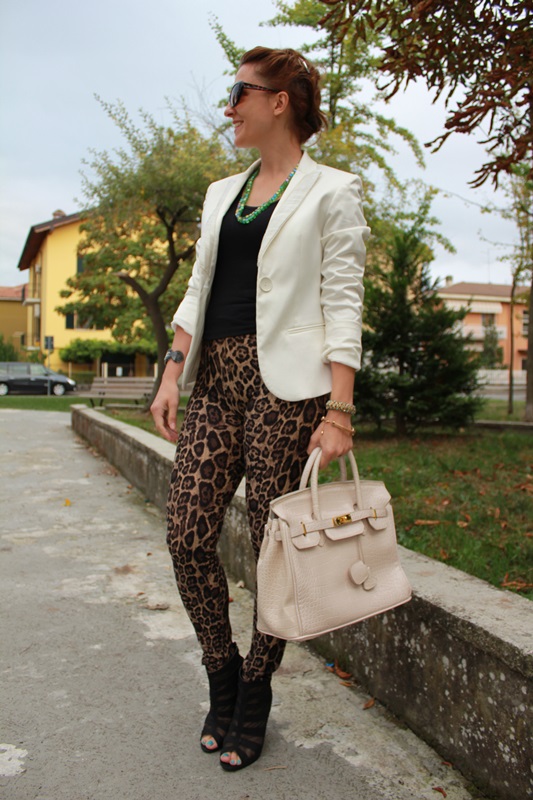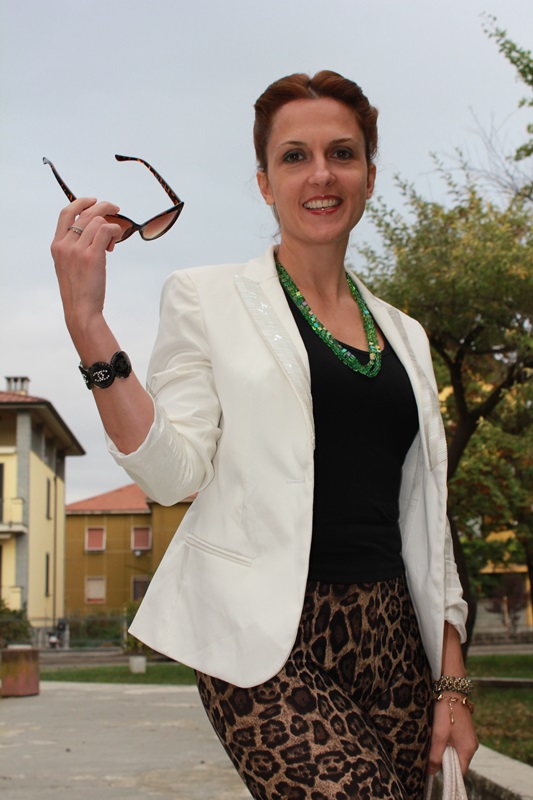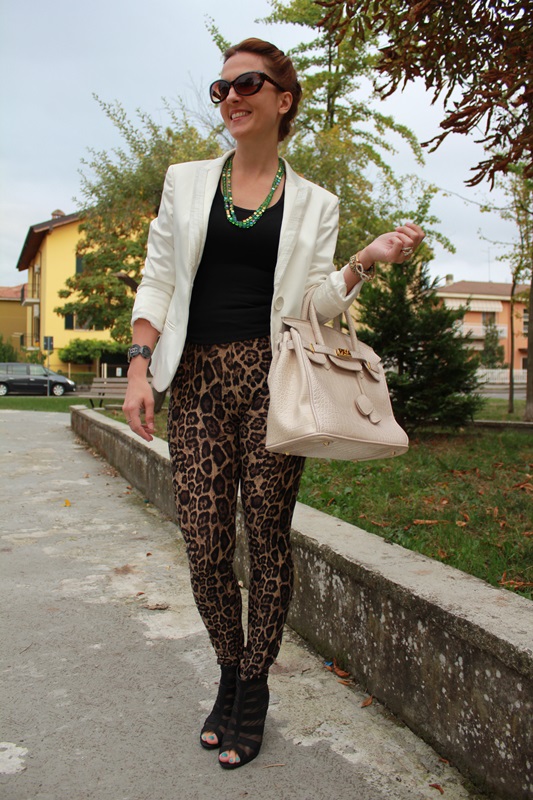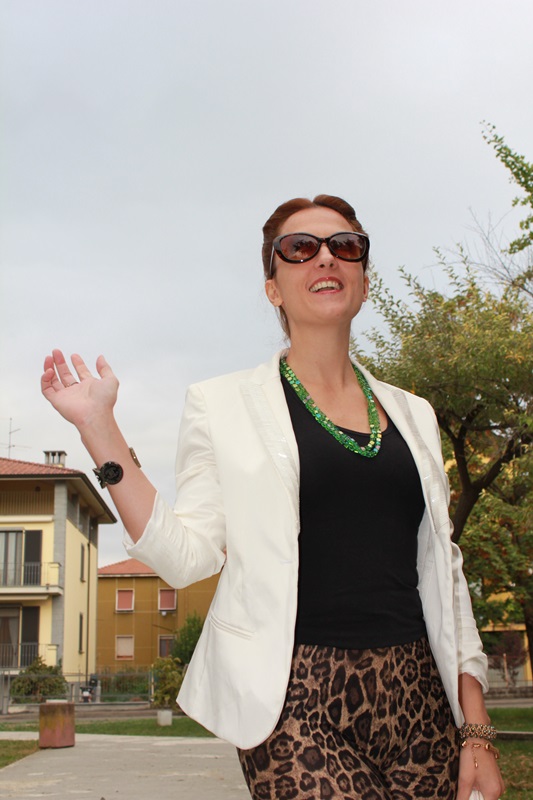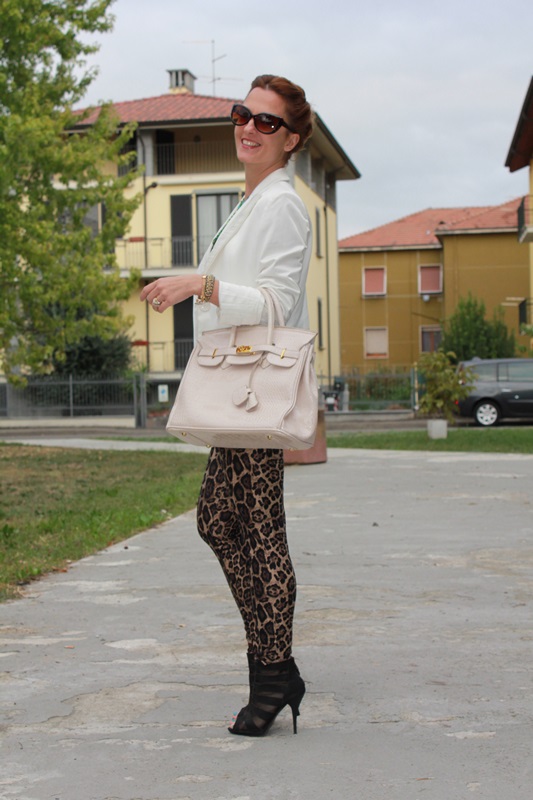 Location: Piacenza  – Photo credits: Mister Big
I wear
Guess by Marciano blazer, H&M top, No brand pants and shoes, Accesorize bracelet and ring.
accessories
,
atuendo
,
autunno-inverno
,
barrym
,
bautyshorts
,
beautiful
,
beauty
,
bff
,
blog
,
blogdemoda
,
blogers
,
blogger
,
blogitalia
,
blogunitesstates
,
blogvenezuela
,
blonde
,
blondehair
,
blush
,
boots
,
brogues
,
brownhair
,
casual
,
catwalk
,
chic
,
classy
,
clothes
,
clothing
,
collezioni
,
color
,
colors
,
consulente de imagen
,
consulente di immagine
,
contest
,
converse
,
cool
,
coolhair
,
cosmetics
,
defilè
,
desfile
,
desk
,
dress
,
elegant
,
eleganza
,
eventi
,
eyeliner
,
eyeshadow
,
fall-winter
,
fashion
,
fashion designer
,
fashion image consulting
,
fashion-doll
,
fashionable
,
fashionblogger
,
fashiondiaries
,
fashionstudy
,
fashionstyle
,
fashionulzzang
,
footwear
,
fun
,
funny
,
girl
,
girlfriends
,
girls
,
girlulzzang
,
girly
,
golook
,
hair
,
haircolor
,
haircut
,
hairdo
,
hairdye
,
hairposts
,
hairstyle
,
hairstyles
,
heels
,
highheel
,
highheels
,
insta
,
instafashion
,
instahair
,
instashoes
,
jean
,
korean fashion
,
laces
,
lifestyle
,
lingerie
,
lipgloss
,
lipstick
,
longhair
,
look
,
looks
,
love
,
lovestyle
,
mac
,
makeup
,
makeupartist
,
mascara
,
moda
,
model
,
models
,
musthave
,
nail naildesigns
,
nailartaddict
,
nailartclub nailartaddicts
,
nailartheaven
,
nailartjunkie
,
nailcare
,
naildesign
,
nailpolish
,
nails
,
nailvarnish
,
neon
,
old
,
ootd
,
outfit
,
outfitstyles
,
palazzo
,
pants
,
personal shopper
,
photography
,
pictures
,
pink
,
platforms
,
poppin
,
prettynails
,
prettystyle
,
primavera-estate
,
primavera-verano
,
sandals
,
sequins
,
sexy
,
sfilate
,
shirt
,
shoe
,
shoes
,
shoesall
,
shoesoftheday
,
shopping
,
skinny
,
skirt
,
spring-summer. otoño.invierno
,
staples
,
starsblack
,
stilettos
,
stilista
,
stilisti
,
streetstyle
,
style
,
swag
,
sweaters
,
tagsta
,
tagstagramers
,
tagsta_fashion
,
tape
,
tendenza
,
tendenze
,
trend
,
trends
,
vogue
,
wagger
,
weheartit
,
woman