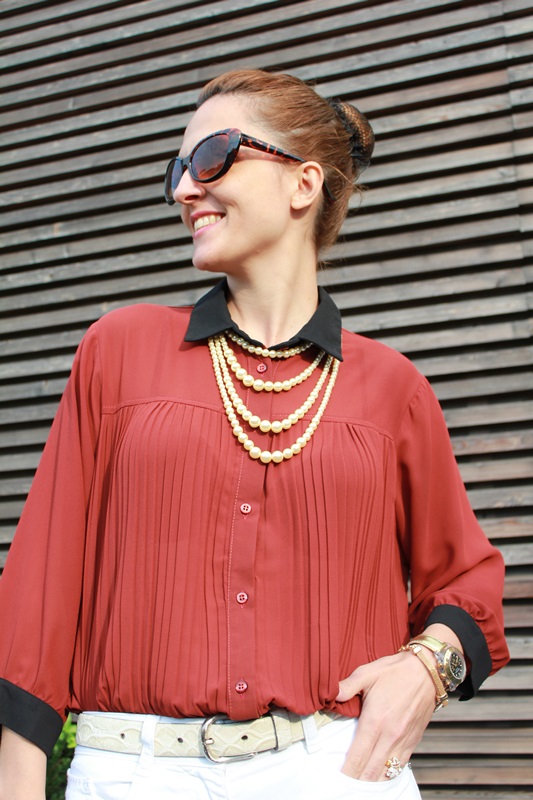 EN:
Hello World,
Today I envy the eagles…
I'd like to be the rapacious…
Better yet, I want to be a REAL EAGLE,  as someone called me a few months ago,  referring to me as sweet and docile personality, dedicating to me a Enrique Iglesias's song.
Well… as you can see , people always stops at the appearances… 
I said … I would like to be a real eagle , and  have a chance to be free of ties, chains and move  from one place to another , just because I want to do it …  I would like to be a free spirit
and  travel all over the world …
… and I would like to  have only a privilege, to be able to decide to stop only when my heart decide where.
See you later alligator,
Kisses.
_ _ _ _ _ _ _
IT:
Ciao Mondo,
Invidia… sentimento così distante da me…
eppure…
Oggi invidio le aquile…
vorrei essere quel rapace…
….Anzi, vorrei essere un AQUILA REALE come qualcuno mi ha chiamata qualche mese fa, riferendosi alla mia dolce e arrendevole personalità e  arrivando pure a dedicarmi una
canzone di Enrique Iglesias.

Ma… come si vede che la gente si ferma sempre alle apparenze…. 
Dicevo… vorrei essere un aquila reale e avere la possibilità di essere libera da legami, da catene e spostarmi da un posto all'altro solo perché ho voglia di farlo…
Vorrei essere uno spirito libero e viaggiare alla scoperta del Mondo…
… e avere un solo privilegio: quello di poter decidere di fermarmi solo quando il mio cuore decida.
A domani,
Baci
_ _ _ _ _ _ _
ES:
Hola Mundo,
La envidia… un sentimiento tan lejos de mí …
y sin embargo …
Hoy le tengo envidia a las águilas…
Me gustaría ser esa ave rapaz…
Mejor aún, me gustaría ser un águila real como alguien me llamó hace unos meses, en referencia a mi "dulce y dócil" personalidad, llegando a dedicarme una canción
de Enrique Iglesias.

Me pregunto por qué la gente siempre se detiene en las apariencias…. 
¿Qué estaba diciendo?… que me gustaría ser un águila real y tener la oportunidad de estar libre de ataduras, cadenas y de poder viajar de un lugar a otro sólo porque quiero
hacerlo…
Me gustaría ser un espíritu libre y recorer el mundo…
… y sólo tener un privilegio: el de poder decidir de detenerme cuando mi corazón decida.
Hasta mañana,
Besos.
IndianSavage (alias Maggie D.)
Catch up with IndianSavage on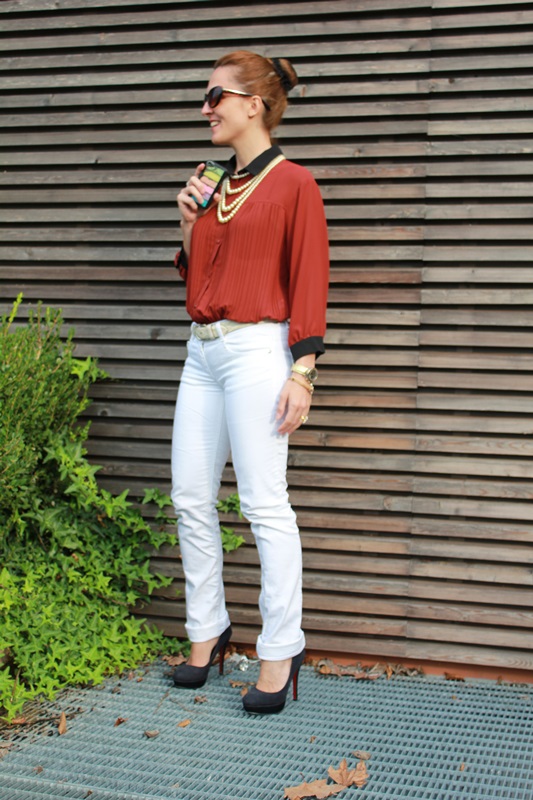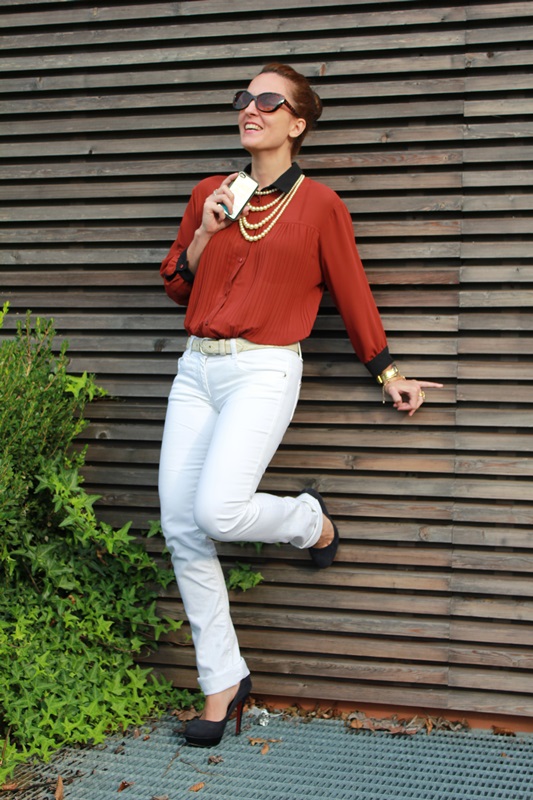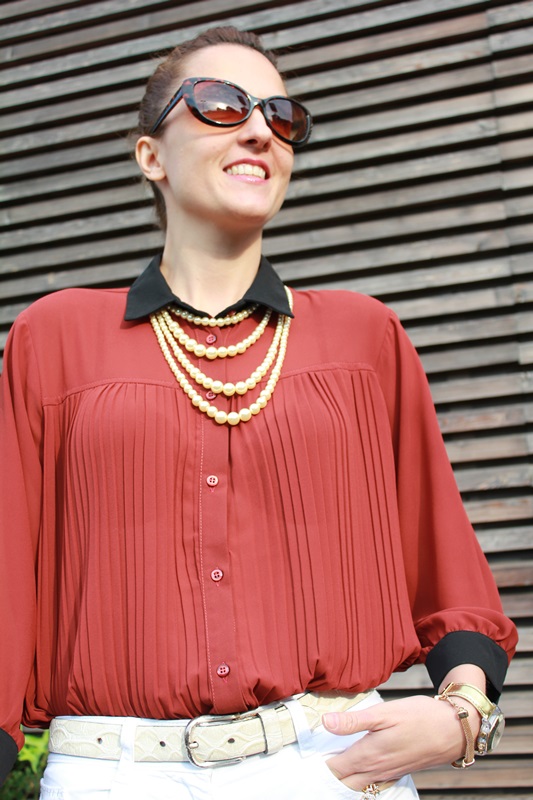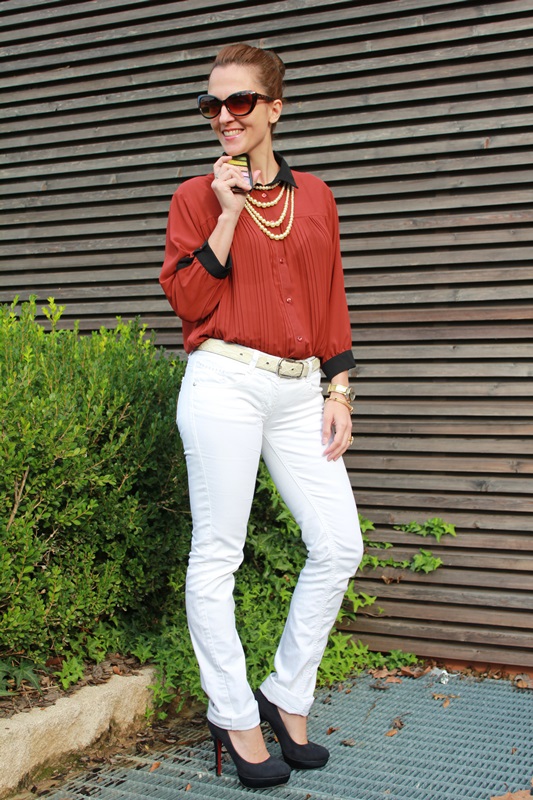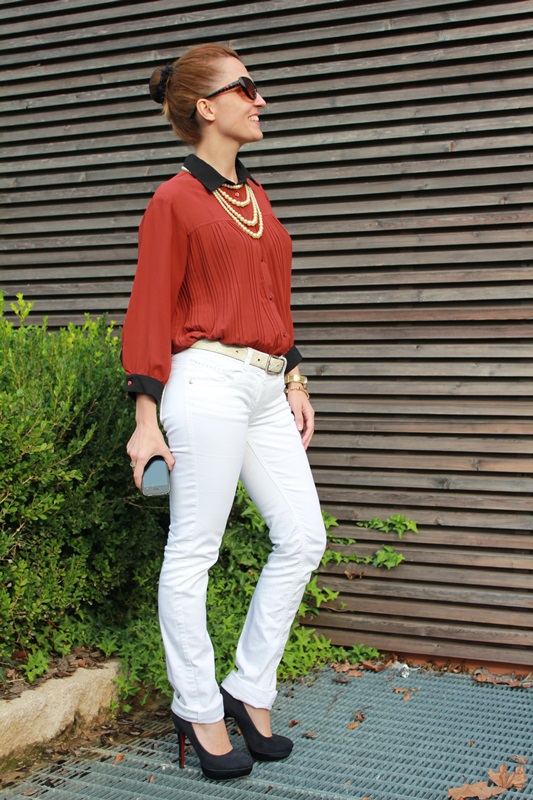 Location: Piacenza  – Photo credits: Mister Sitting Bull
I wear
No brand shirt, Blugirl pants, Oviesse heels, Accessorizze pearl necklace.
accessories
,
atuendo
,
autunno-inverno
,
barrym
,
bautyshorts
,
beautiful
,
beauty
,
bff
,
blog
,
blogdemoda
,
blogers
,
blogger
,
blogitalia
,
blogunitesstates
,
blogvenezuela
,
blonde
,
blondehair
,
blush
,
boots
,
brogues
,
brownhair
,
casual
,
catwalk
,
chic
,
classy
,
clothes
,
clothing
,
collezioni
,
color
,
colors
,
consulente de imagen
,
consulente di immagine
,
contest
,
converse
,
cool
,
coolhair
,
cosmetics
,
defilè
,
desfile
,
desk
,
dress
,
elegant
,
eleganza
,
eventi
,
eyeliner
,
eyeshadow
,
fall-winter
,
fashion
,
fashion designer
,
fashion image consulting
,
fashion-doll
,
fashionable
,
fashionblogger
,
fashiondiaries
,
fashionstudy
,
fashionstyle
,
fashionulzzang
,
footwear
,
fun
,
funny
,
girl
,
girlfriends
,
girls
,
girlulzzang
,
girly
,
golook
,
hair
,
haircolor
,
haircut
,
hairdo
,
hairdye
,
hairposts
,
hairstyle
,
hairstyles
,
heels
,
highheel
,
highheels
,
insta
,
instafashion
,
instahair
,
instashoes
,
jean
,
korean fashion
,
laces
,
lifestyle
,
lingerie
,
lipgloss
,
lipstick
,
longhair
,
look
,
looks
,
love
,
lovestyle
,
mac
,
makeup
,
makeupartist
,
mascara
,
moda
,
model
,
models
,
musthave
,
nail naildesigns
,
nailartaddict
,
nailartclub nailartaddicts
,
nailartheaven
,
nailartjunkie
,
nailcare
,
naildesign
,
nailpolish
,
nails
,
nailvarnish
,
neon
,
old
,
ootd
,
outfit
,
outfitstyles
,
palazzo
,
pants
,
personal shopper
,
photography
,
pictures
,
pink
,
platforms
,
poppin
,
prettynails
,
prettystyle
,
primavera-estate
,
primavera-verano
,
rainy day essentials
,
sandals
,
sequins
,
sexy
,
sfilate
,
shirt
,
shoe
,
shoes
,
shoesall
,
shoesoftheday
,
shopping
,
skinny
,
skirt
,
spring-summer. otoño.invierno
,
staples
,
starsblack
,
stilettos
,
stilista
,
stilisti
,
streetstyle
,
style
,
swag
,
sweaters
,
tagsta
,
tagstagramers
,
tagsta_fashion
,
tape
,
tendenza
,
tendenze
,
trend
,
trends
,
vogue
,
wagger
,
weheartit
,
woman