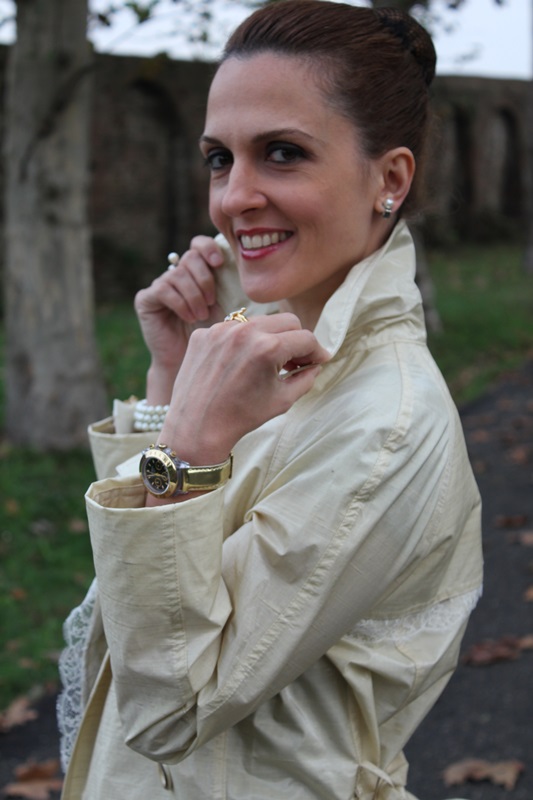 EN:
Hello World,
Is it true that when you're a kid you have small problems and when we are adults we have huge problems? Well, I always exaggerate …. "HUGE"
I think this sentence is obvious and I think that just the fact that we are adults, we can resolve a problem with a lot of calm and tranquility.
My mom would say that I face problems with coolness… or better still she would say: in the most terrifying situations my daughter is always very "cool ", while in less complicated situations she will drown in a glass of water."
ahhh … I am so
Well in my opinion we should keep in mind what Benjamin Franklin said: " In this world nothing can be said to be certain, except death and taxes"   … I don't know why are the people in despair when they face with a problem?
See you later alligator,
Kisses
_ _ _ _ _ _ _
IT:
Ciao Mondo,
Sarà vero che quando si è bambini si hanno piccoli problemi e quando si è adulti si hanno problemi giganteschi? beh, io sempre esagero…. "giganteschi"
Penso sia abbastanza ovvio che questa affermazione corrisponda alla realtà, ma anche credo che, proprio per il fatto che siamo adulti, si possa affrontare un problema con molta calma e tranquillità.
Mia mamma direbbe che io faccio fronte ai problemi a sangue freddo… anzi lei direbbe: mia figlia nei momenti più terrificanti è sempre molto "cool", mentre in situazioni meno complicate si affoga in un bicchiere d'acqua".
ahhh… Io sono così
Ebbene a mio parere dovremmo tenere a mente ciò che  diceva Benjamin Franklin: "Al mondo di sicuro ci sono solo la morte e le tasse" ;)… ma non so perché per molte persone è più semplice disperarsi per qualsiasi preoccupazione!
A domani,
Baci.
_ _ _ _ _ _ _
ES:
Hola Mundo,
¿Es verdad que cuando eres un niño tienes problemas pequeños y cuando somos adultos tenemos problemas enormes? Bueno, yo siempre exagero…. "¿Enormes?"
Creo que es bastante obvio que esta afirmación es exacta, pero creo que sólo el hecho de que somos adultos, nos de la posibilidad de resolver un problema con mucha calma y tranquilidad.
Mi madre diría que hay que ocuparse de los problemas a sangre fría … en realidad dice: mi hija, cuando en frenta el más aterrador de los problemas es siempre muy "cool ", mientras que en situaciones menos complicadas se están ahogando en un vaso de agua".
ahhh … Así soy yo ;)
Bueno, en mi opinión, deberíamos tener en cuenta lo que Benjamin Franklin dijo: "sólo hay dos cosas seguras en la vida: la muerte y los impuestos  ;)… ¿Pero no sé por qué para la mayoria de la gente es más fácil desesperarse por cualquier tipo de preocupación?
Hasta Mañana,
Besos.
IndianSavage (alias Maggie D.)
Catch up with IndianSavage on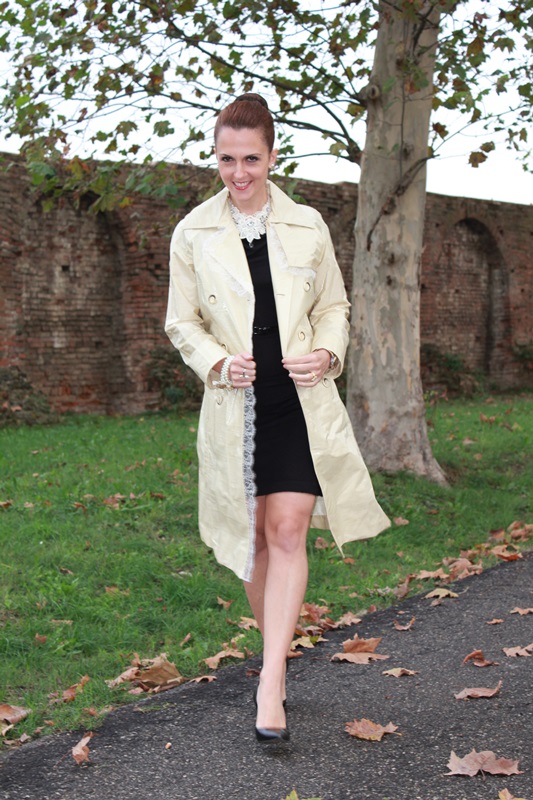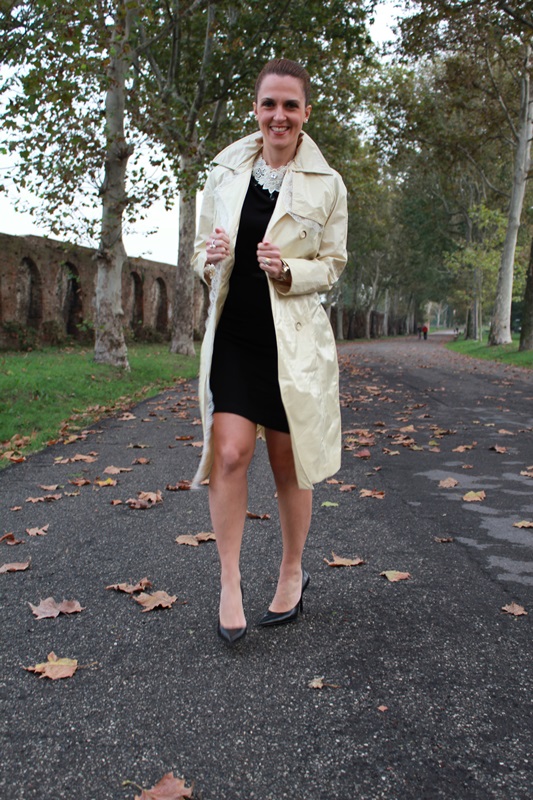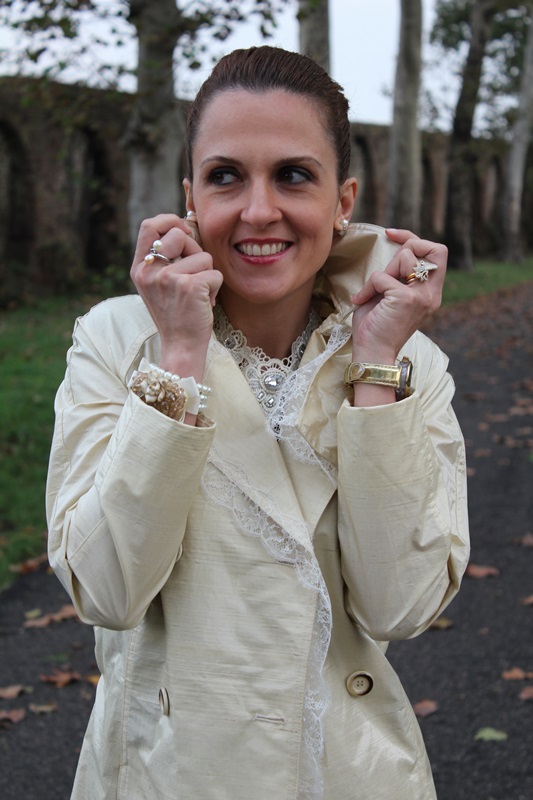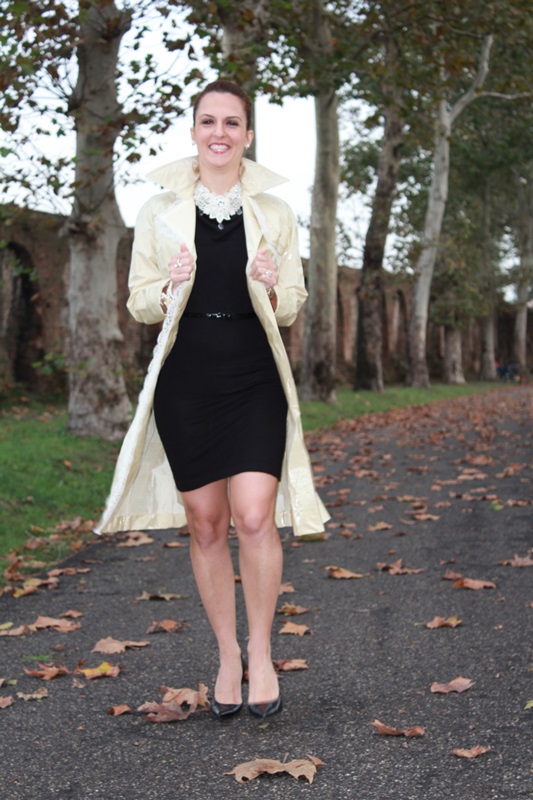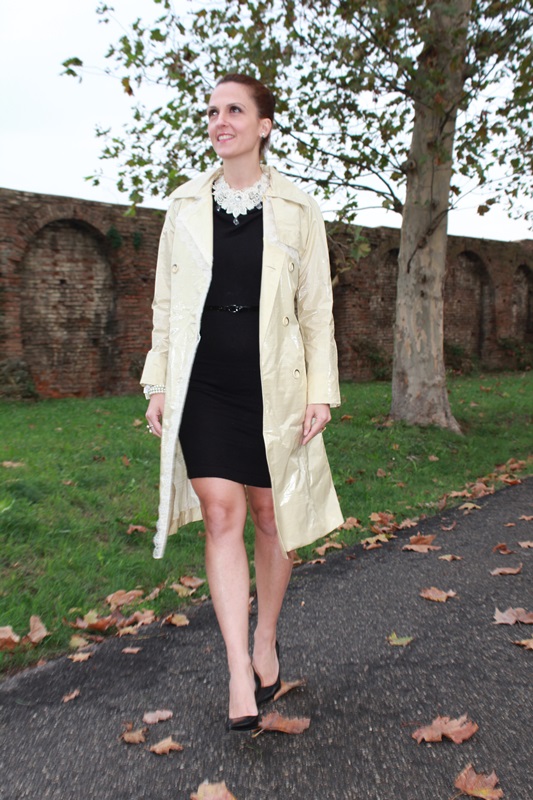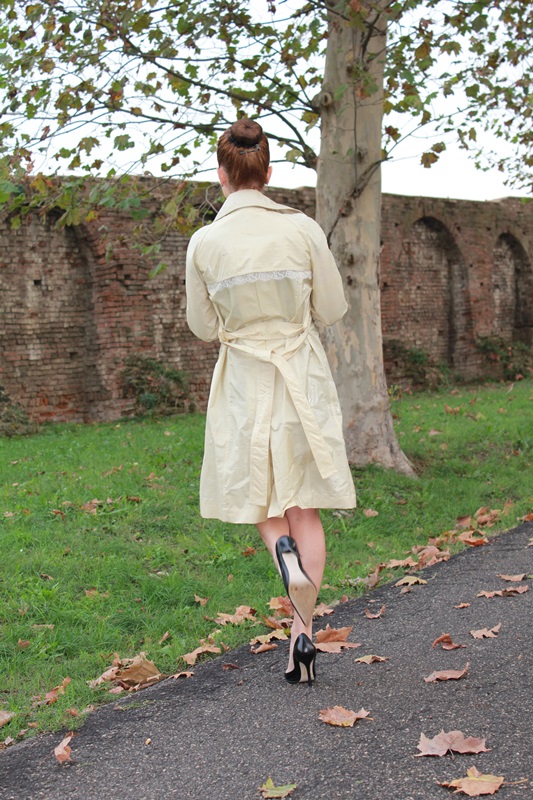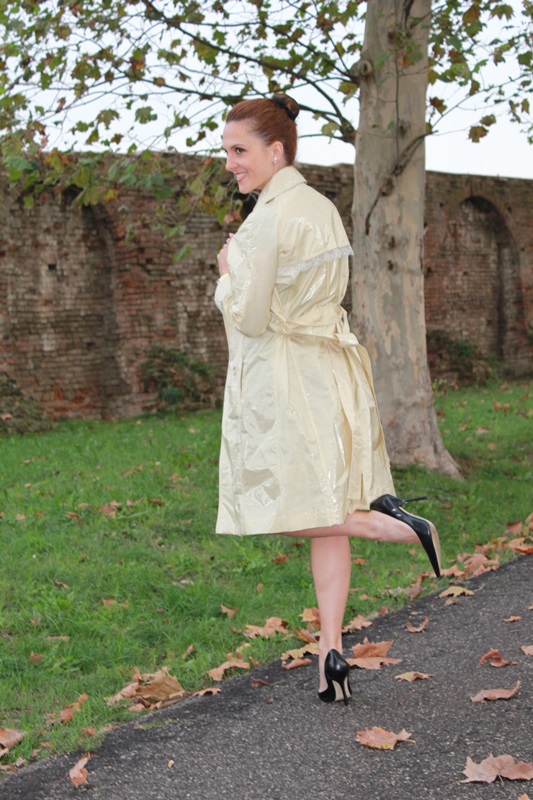 Location: Piacenza  – Photo credits: Mister Big
I wear
Valentino trench, H&M dress, Guess by Marciano heels, Bijou Brigitte necklace.
accessories
,
atuendo
,
autunno-inverno
,
barrym
,
bautyshorts
,
beautiful
,
beauty
,
bff
,
blog
,
blogdemoda
,
blogers
,
blogger
,
blogitalia
,
blogunitesstates
,
blogvenezuela
,
blonde
,
blondehair
,
blush
,
boots
,
brogues
,
brownhair
,
casual
,
catwalk
,
chic
,
classy
,
clothes
,
clothing
,
collezioni
,
color
,
colors
,
consulente de imagen
,
consulente di immagine
,
contest
,
converse
,
cool
,
coolhair
,
cosmetics
,
defilè
,
desfile
,
desk
,
dress
,
elegant
,
eleganza
,
eventi
,
eyeliner
,
eyeshadow
,
fall-winter
,
fashion
,
fashion designer
,
fashion image consulting
,
fashion-doll
,
fashionable
,
fashionblogger
,
fashiondiaries
,
fashionstudy
,
fashionstyle
,
fashionulzzang
,
footwear
,
fun
,
funny
,
girl
,
girlfriends
,
girls
,
girlulzzang
,
girly
,
golook
,
hair
,
haircolor
,
haircut
,
hairdo
,
hairdye
,
hairposts
,
hairstyle
,
hairstyles
,
heels
,
highheel
,
highheels
,
insta
,
instafashion
,
instahair
,
instashoes
,
jean
,
korean fashion
,
laces
,
lifestyle
,
lingerie
,
lipgloss
,
lipstick
,
longhair
,
look
,
looks
,
love
,
lovestyle
,
mac
,
makeup
,
makeupartist
,
mascara
,
moda
,
model
,
models
,
musthave
,
nail naildesigns
,
nailartaddict
,
nailartclub nailartaddicts
,
nailartheaven
,
nailartjunkie
,
nailcare
,
naildesign
,
nailpolish
,
nails
,
nailvarnish
,
neon
,
old
,
ootd
,
outfit
,
outfitstyles
,
palazzo
,
pants
,
personal shopper
,
photography
,
pictures
,
pink
,
platforms
,
poppin
,
prettynails
,
prettystyle
,
primavera-estate
,
primavera-verano
,
rainy day essentials
,
sandals
,
sequins
,
sexy
,
sfilate
,
shirt
,
shoe
,
shoes
,
shoesall
,
shoesoftheday
,
shopping
,
skinny
,
skirt
,
spring-summer. otoño.invierno
,
staples
,
starsblack
,
stilettos
,
stilista
,
stilisti
,
streetstyle
,
style
,
swag
,
sweaters
,
tagsta
,
tagstagramers
,
tagsta_fashion
,
tape
,
tendenza
,
tendenze
,
trend
,
trends
,
vogue
,
wagger
,
weheartit
,
woman