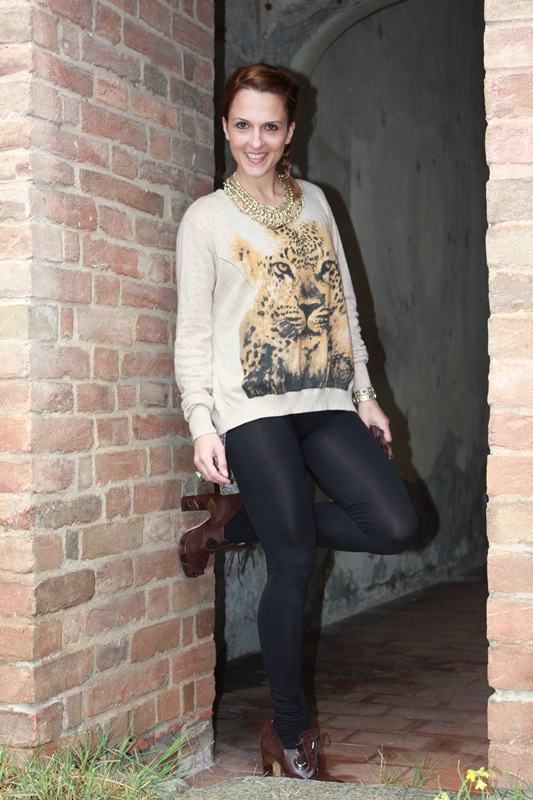 EN:
Hello World,
To quote the famous phrase, "Make yourself a question and give yourself an answer", today one person asked me if I am willing to do anything…
Complicated question for a woman even more complicated, but if I had to answer  with my heart I would say:
What do I know!! If it's worth it maybe yes!
Usually I would spend hours and hours writting down raving list about the pros and cons to mak a choice, but the problem's that this not always led me to make the right decision.
Ehhh then: Go with the instinct! So you make me a suggestion and I will respond with the savage instinct that's in my heart and in my soul.
See you later alligator,
Kisses.
_ _ _ _ _ _ _
IT:
Ciao Mondo,
Citando la famosa frase "Fatti una domanda e datti una risposta", oggi mi hanno chiesto se sono disposta a tutto…
Domanda complicata per una donna ancora più complicata, ma se dovessi rispondere con il cuore direi:
Che ne so!!!! Se vale la pena quel "tutto", forse sì!
Di solito avrei passato ore e ore a compilare liste deliranti sui pro e i contro di fare una scelta, ma il problema è che tutto ciò quasi mai mi ha portato a fare la decisione giusta.
Ehhh quindi: Vai con l'istinto! Per cui proponi ed io ti risponderò con l'istinto selvaggio che alberga nel mio cuore e nella mia anima.
A domani,
Baci
_ _ _ _ _ _ _
ES:
Hola Mundo,
Pensando a la famosa frase: "Hazte una pregunta  y contestáte a ti misma", hoy me preguntaron si yo estaba dispuesta a todo…
Cuestión complicada para una mujer aún más complicada, pero si tuviera que responder con el corazón diría:
¡Qué sé yo! Si ese "todo" vale la pena… pues ¡tal vez sí!
Por lo general pasaba horas y horas escribiendo listas, delirando acerca de los pros y los contras de tomar una decisión, pero el problema es que esto casi nunca me llevó a tomar la
decisión correcta.
Entonces esta vez:  ¡Dejemos trabajar el instinto! Así que preguntemen y yo contestarè con el instinto salvaje que se anida en mi corazón y en mi alma.
Hasta mañana,
Besos.
IndianSavage (alias Maggie D.)
Catch up with IndianSavage on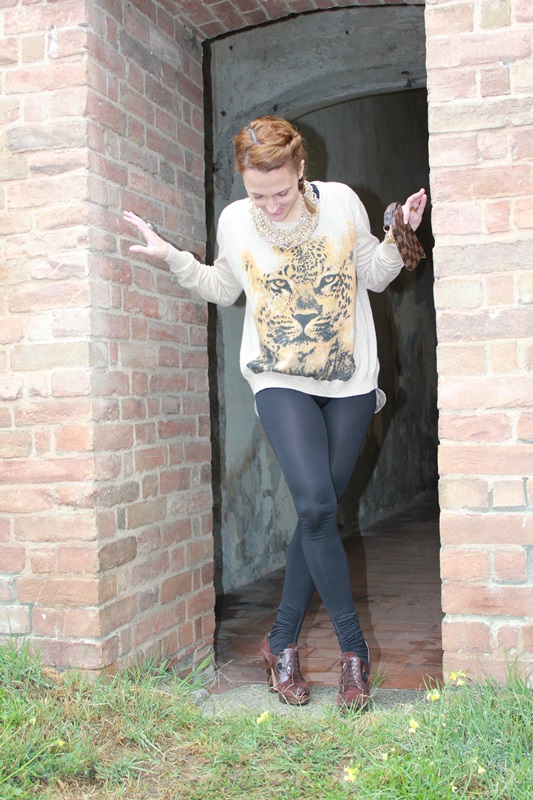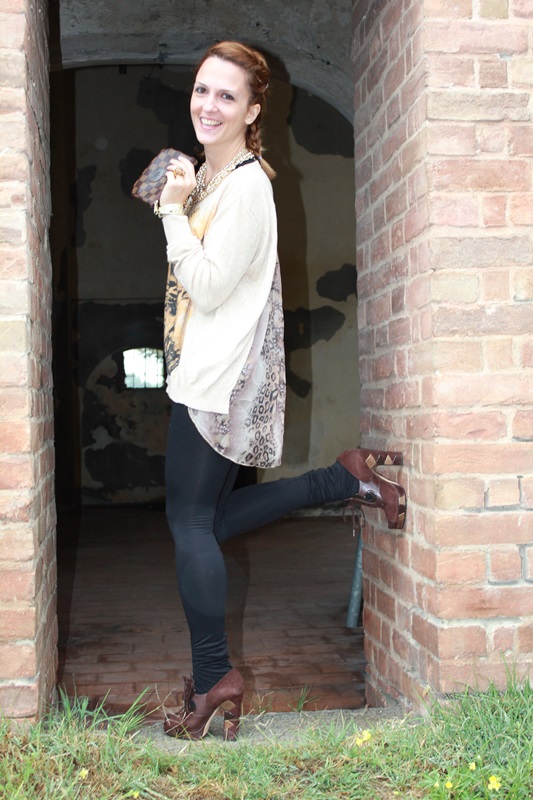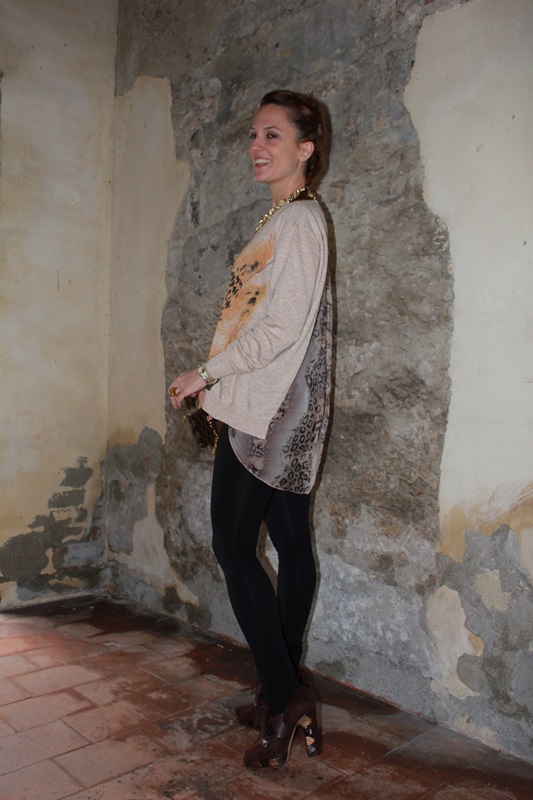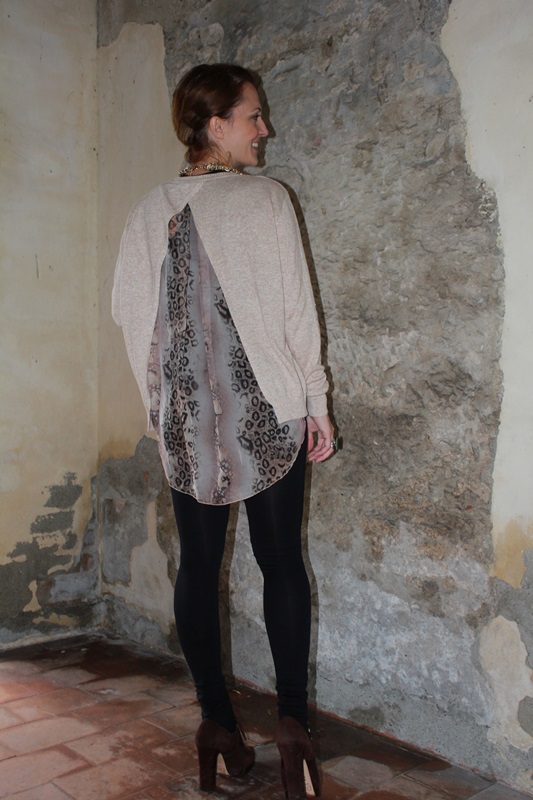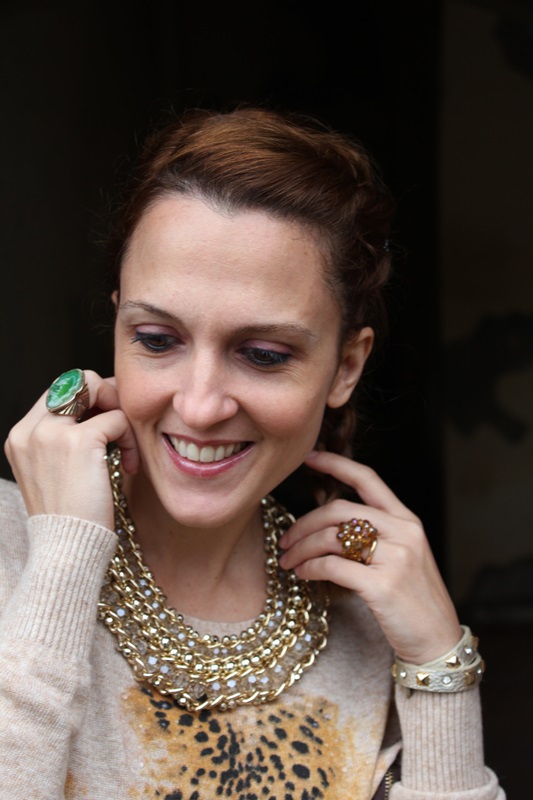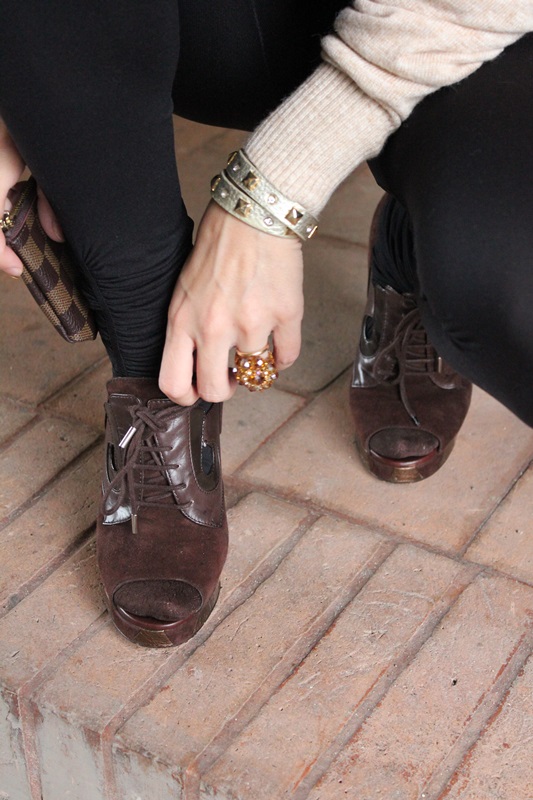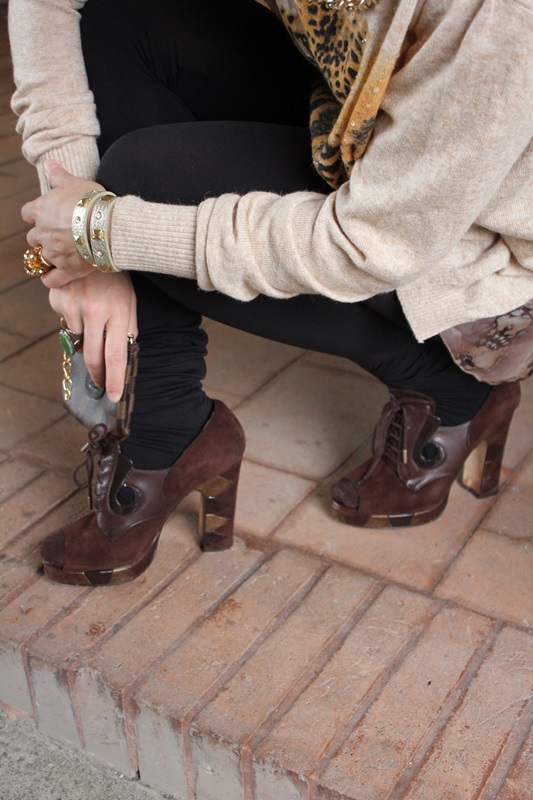 Location: Piacenza  – Photo credits: Mister Big
I wear
No brand sweater, Oviesse leggings, Dolce&Gabbana heels, Infinity necklace, LV clutch.
accessories
,
atuendo
,
autunno-inverno
,
barrym
,
bautyshorts
,
beautiful
,
beauty
,
bff
,
blog
,
blogdemoda
,
blogers
,
blogger
,
blogitalia
,
blogunitesstates
,
blogvenezuela
,
blonde
,
blondehair
,
blush
,
boots
,
brogues
,
brownhair
,
casual
,
catwalk
,
chic
,
classy
,
clothes
,
clothing
,
collezioni
,
color
,
colors
,
consulente de imagen
,
consulente di immagine
,
contest
,
converse
,
cool
,
coolhair
,
cosmetics
,
defilè
,
desfile
,
desk
,
dress
,
elegant
,
eleganza
,
eventi
,
eyeliner
,
eyeshadow
,
fall-winter
,
fashion
,
fashion designer
,
fashion image consulting
,
fashion-doll
,
fashionable
,
fashionblogger
,
fashiondiaries
,
fashionstudy
,
fashionstyle
,
fashionulzzang
,
footwear
,
fun
,
funny
,
girl
,
girlfriends
,
girls
,
girlulzzang
,
girly
,
golook
,
hair
,
haircolor
,
haircut
,
hairdo
,
hairdye
,
hairposts
,
hairstyle
,
hairstyles
,
heels
,
highheel
,
highheels
,
insta
,
instafashion
,
instahair
,
instashoes
,
jean
,
korean fashion
,
laces
,
lifestyle
,
lingerie
,
lipgloss
,
lipstick
,
longhair
,
look
,
looks
,
love
,
lovestyle
,
mac
,
makeup
,
makeupartist
,
mascara
,
moda
,
model
,
models
,
musthave
,
nail naildesigns
,
nailartaddict
,
nailartclub nailartaddicts
,
nailartheaven
,
nailartjunkie
,
nailcare
,
naildesign
,
nailpolish
,
nails
,
nailvarnish
,
neon
,
old
,
ootd
,
outfit
,
outfitstyles
,
palazzo
,
pants
,
personal shopper
,
photography
,
pictures
,
pink
,
platforms
,
poppin
,
prettynails
,
prettystyle
,
primavera-estate
,
primavera-verano
,
rainy day essentials
,
sandals
,
sequins
,
sexy
,
sfilate
,
shirt
,
shoe
,
shoes
,
shoesall
,
shoesoftheday
,
shopping
,
skinny
,
skirt
,
spring-summer. otoño.invierno
,
staples
,
starsblack
,
stilettos
,
stilista
,
stilisti
,
streetstyle
,
style
,
swag
,
sweaters
,
tagsta
,
tagstagramers
,
tagsta_fashion
,
tape
,
tendenza
,
tendenze
,
trend
,
trends
,
vogue
,
wagger
,
weheartit
,
woman