EN:
Hello World,
This autumn's the fluffy sweaters are hot… very hot. Not just has hot in warm, but hot in cool!
They are soft, stylish, adaptable and add a sweet textural component to any outfit.
But how to wear them? with…
1. leggings or skinny jeans.
2. pencil skirt.
3. leather shorts.
4. skater skirt
And you? Do you like this trend?
See you later alligator,
Kisses.
_ _ _ _ _ _ _
IT:
Ciao Mondo,
I soffici maglioni di quest'autunno sono caldi… molto caldi. Non solo nel senso che scaldano, ma perché sono proprio cool!
Sono morbidi, eleganti, adattabili e aggiungono una componente molto dolce a qualsiasi abbigliamento.
Ma come indossarli? con…
1. leggings o jeans skinny.
2. gonna a matita.
3. pantaloncini in pelle.
4. gonna a ruota.
E a voi? Vi piace questa tendenza?
A domani,
Baci
_ _ _ _ _ _ _
ES:
Hola Mundo,
Los suéteres suaves de este otoño son calientes… muy calientes. No sólo en el sentido de que mantienen nuestro cuerpo caliento, pero también  porque son simplemente geniales!
Son suaves, elegantes, adaptables y añaden un componente de dulzura a cualquier atuendo.
Pero, ¿cómo usarlos? con …
1. leggings o jeans ajustados.
2. falda lápiz.
3. pantalones cortos de cuero.
4. falda skater.
¿Y a ustedes? ¿Le gusta esta tendencia?
Hasta mañana,
Besos.
IndianSavage (alias Maggie D.)
Catch up with IndianSavage on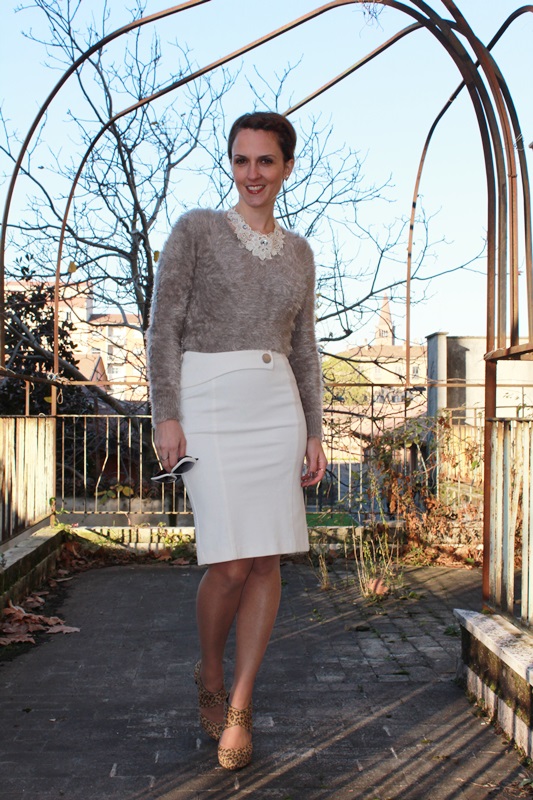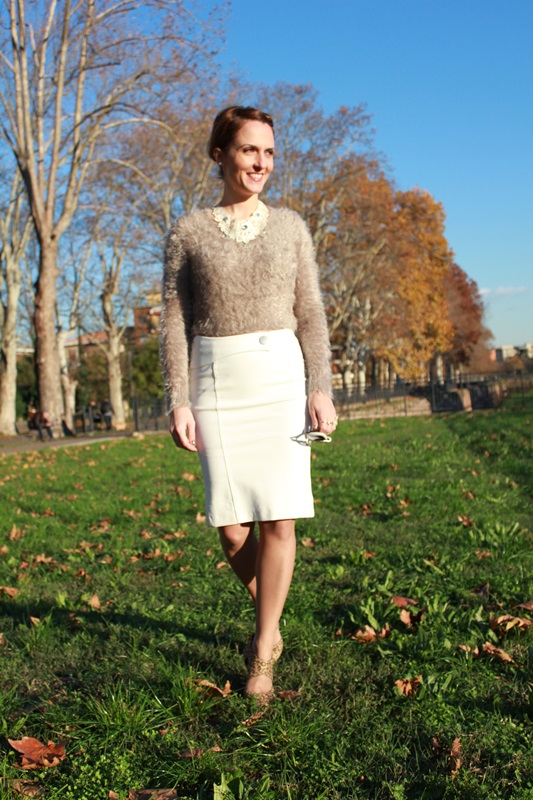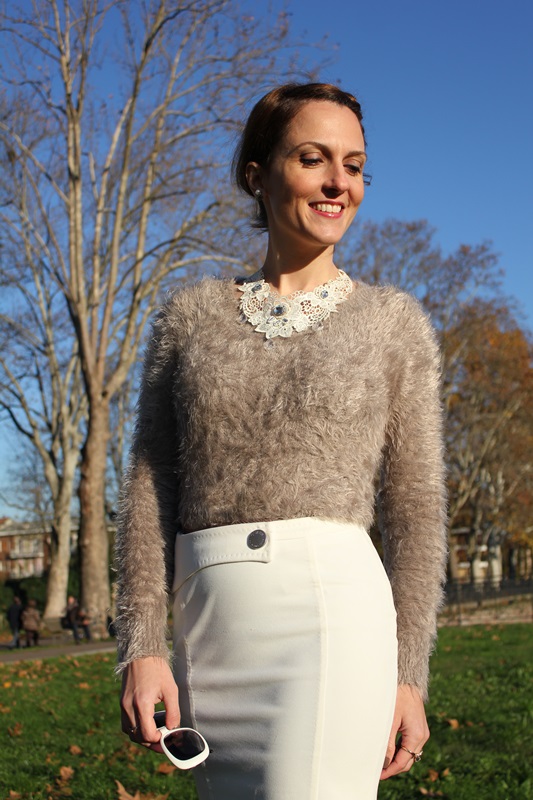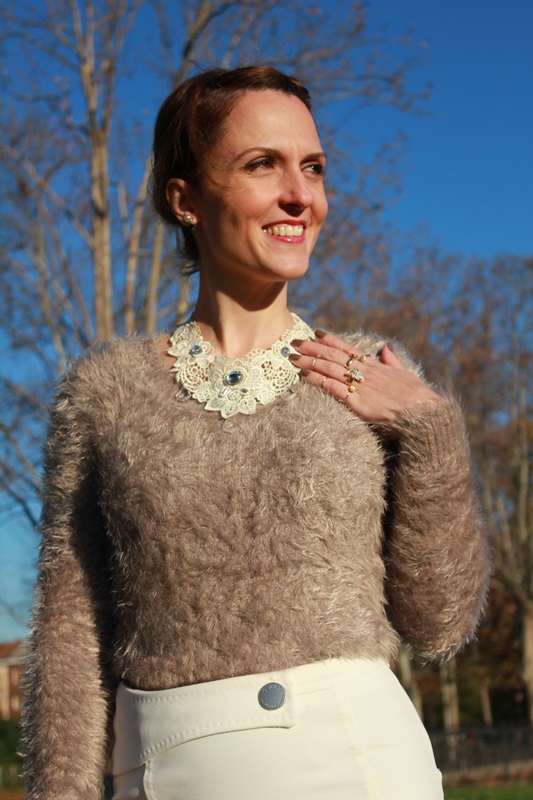 Location: Piacenza  – Photo credits: Mister Sitting Bull
I wear
Fluffy jumper, Guess by Marciano pencil skirt and sunnies, H&M heels, Bijou Brigitte necklace, Anna Lou of London knuckle.
accessories
,
atuendo
,
autunno-inverno
,
barrym
,
bautyshorts
,
beautiful
,
beauty
,
bff
,
blog
,
blogdemoda
,
blogers
,
blogger
,
blogitalia
,
blogunitesstates
,
blogvenezuela
,
blonde
,
blondehair
,
blush
,
boots
,
brogues
,
brownhair
,
casual
,
catwalk
,
chic
,
classy
,
clothes
,
clothing
,
collezioni
,
color
,
colors
,
come indossare il tartan
,
consulente de imagen
,
consulente di immagine
,
contest
,
converse
,
cool
,
coolhair
,
cosmetics
,
defilè
,
desfile
,
desk
,
dogtooth
,
dress
,
elegant
,
eleganza
,
eventi
,
eyeliner
,
eyeshadow
,
fall
,
fall-winter
,
fashion
,
fashion designer
,
fashion image consulting
,
fashion-doll
,
fashionable
,
fashionblogger
,
fashiondiaries
,
fashionstudy
,
fashionstyle
,
fashionulzzang
,
footwear
,
fun
,
funny
,
girl
,
girlfriends
,
girls
,
girlulzzang
,
girly
,
golook
,
hair
,
haircolor
,
haircut
,
hairdo
,
hairdye
,
hairposts
,
hairstyle
,
hairstyles
,
heart
,
heart dress
,
heels
,
highheel
,
highheels
,
how to wear tartan
,
insta
,
instafashion
,
instahair
,
instashoes
,
intervista
,
jean
,
korean fashion
,
laces
,
lifestyle
,
lingerie
,
lipgloss
,
lipstick
,
longhair
,
look
,
looks
,
love
,
lovestyle
,
mac
,
makeup
,
makeupartist
,
mascara
,
moda
,
model
,
models
,
mostaza
,
mustard
,
musthave
,
My october essentials
,
nail naildesigns
,
nailartaddict
,
nailartclub nailartaddicts
,
nailartheaven
,
nailartjunkie
,
nailcare
,
naildesign
,
nailpolish
,
nails
,
nailvarnish
,
neon
,
old
,
ootd
,
outfit
,
outfitstyles
,
palazzo
,
pants
,
pata de gallo
,
personal shopper
,
photography
,
pictures
,
pink
,
plaid
,
platforms
,
poppin
,
prettynails
,
prettystyle
,
primavera-estate
,
primavera-verano
,
rainy day essentials
,
red pants
,
sandals
,
scozzese
,
senape
,
sequins
,
sexy
,
sfilate
,
shirt
,
shoe
,
shoes
,
shoesall
,
shoesoftheday
,
shopping
,
skinny
,
skirt
,
socks
,
spring-summer. otoño.invierno
,
staples
,
starsblack
,
stilettos
,
stilista
,
stilisti
,
stockings
,
strange fashion
,
streetstyle
,
style
,
swag
,
sweaters
,
tagsta
,
tagstagramers
,
tagsta_fashion
,
tape
,
tartan
,
tendenza
,
tendenze
,
tiger sweater
,
trend
,
trends
,
vogue
,
wagger
,
web
,
weheartit
,
winter
,
woman