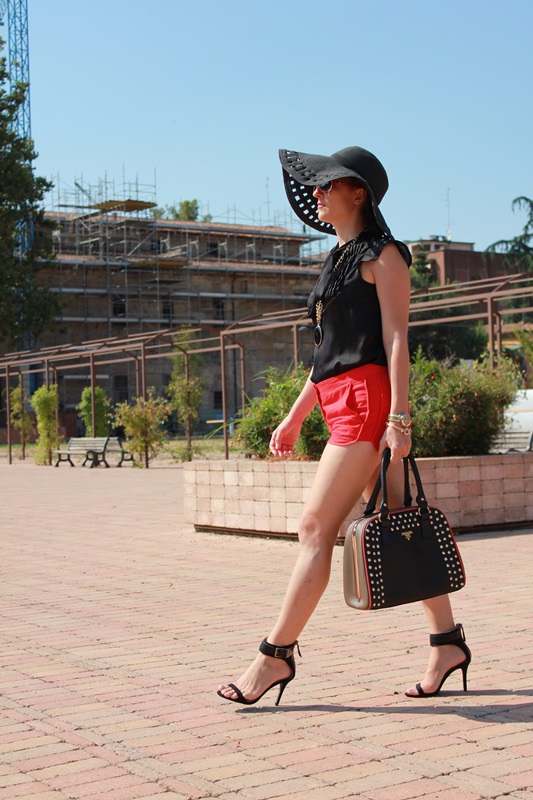 EN:
Hello World,
By studying the topic "hats", today I discovered that there are more than 50 models and then more than 50 names ….
Do I know them all? Unfortunately not. :(  I look until 40th and  that's enough for today. But I assure you that I am fascinated by their history and their origin and I will talk about angain for sure ;)
See you later alligator,
Kisses.
IT:
Ciao Mondo,
Studiando l'argomento "cappelli", oggi ho scoperto che ci sono più di 50 modelli e quindi più di 50 nomi….
Se li conosco tutti?  Purtroppo no. :( Oggi sono arrivata  al 40° e dire che per oggi basta. Ma vi assicuro che mi affascina la loro storia e la loro origine  e ne riparlerò di sicuro ;)
A domani,
Baci.
ES:
Hola Mundo,
Al estudiar el tema "sombreros", hoy he descubierto que hay más de 50 modelos y obviamente que tienen más de 50 nombres diferentes….
¿Si los conoco a todos? Desafortunadamente no. :( Hoy llegué al 40° y creo que por hoy es suficiente, pero les aseguro que estoy fascinada por su historia y su origen y volveré seguro hablar de este tema de seguro ;).
Nos vemos mañana,
Besos.
IndianSavage (alias Maggie D.)
Catch up with IndianSavage on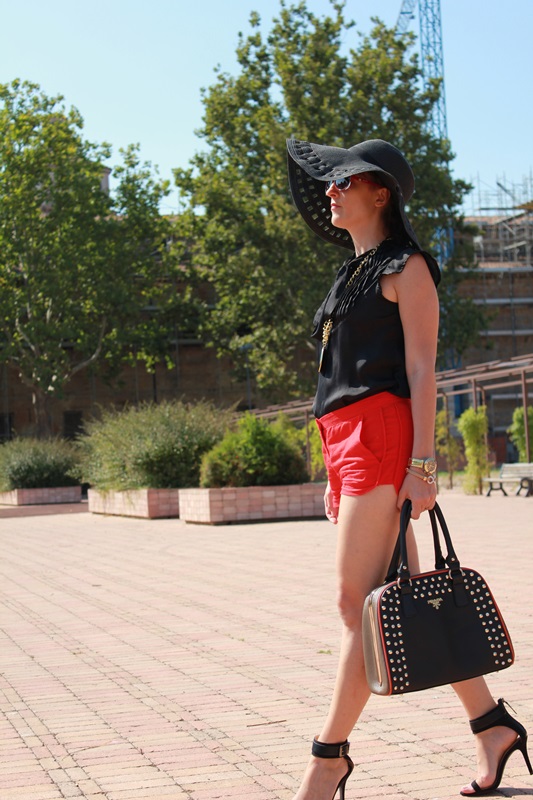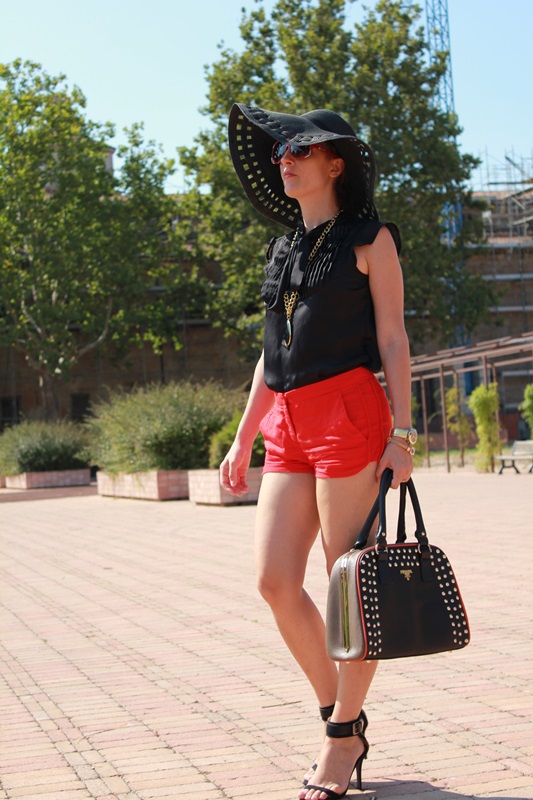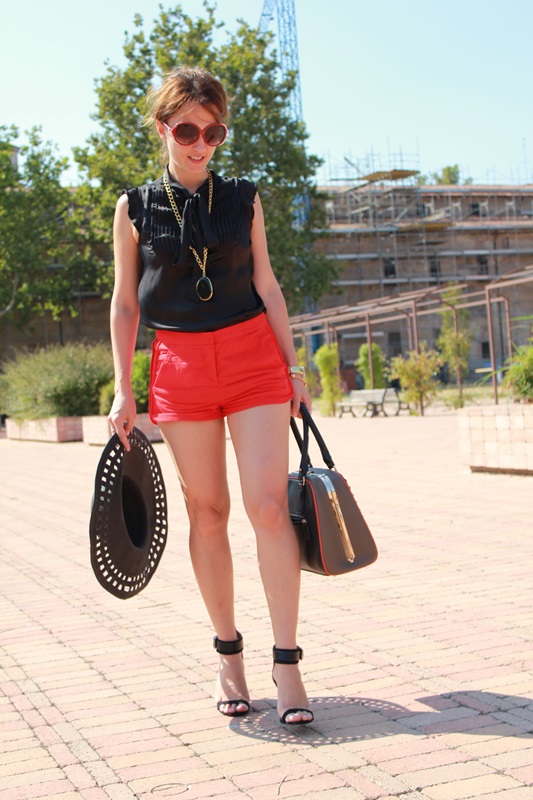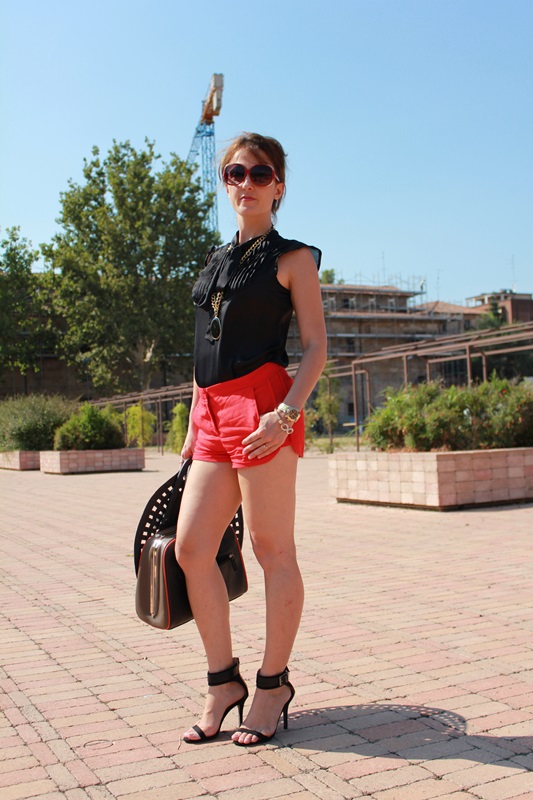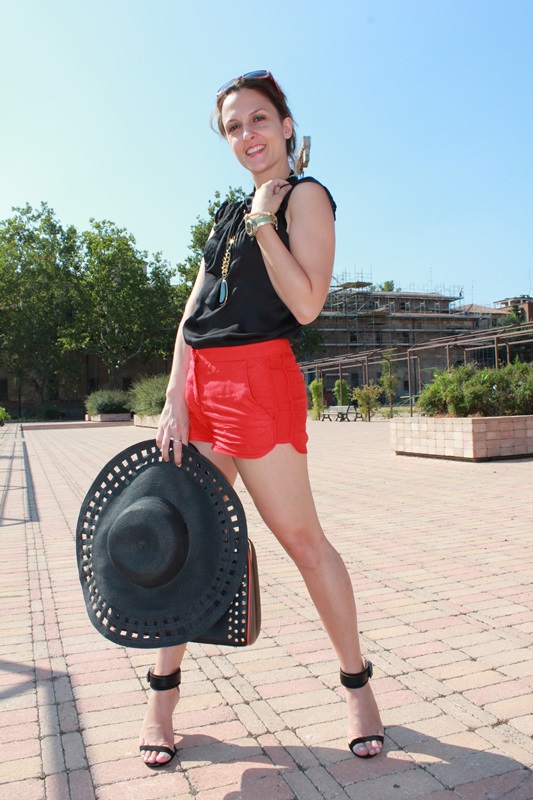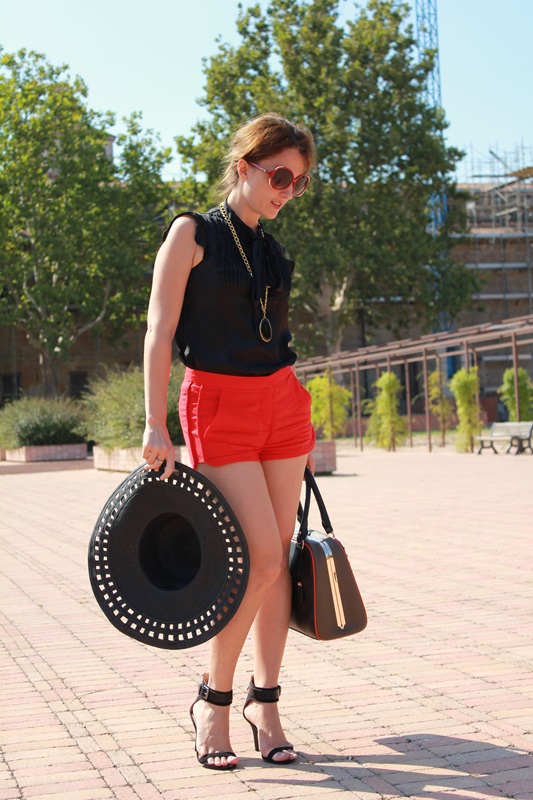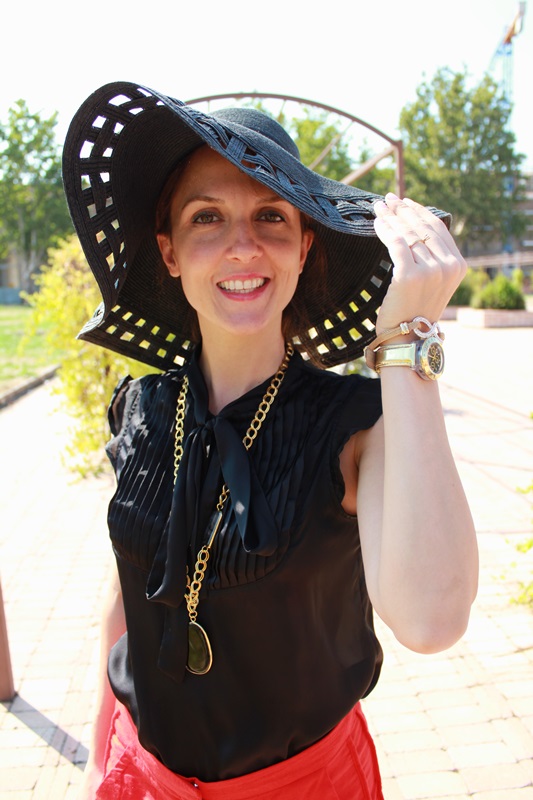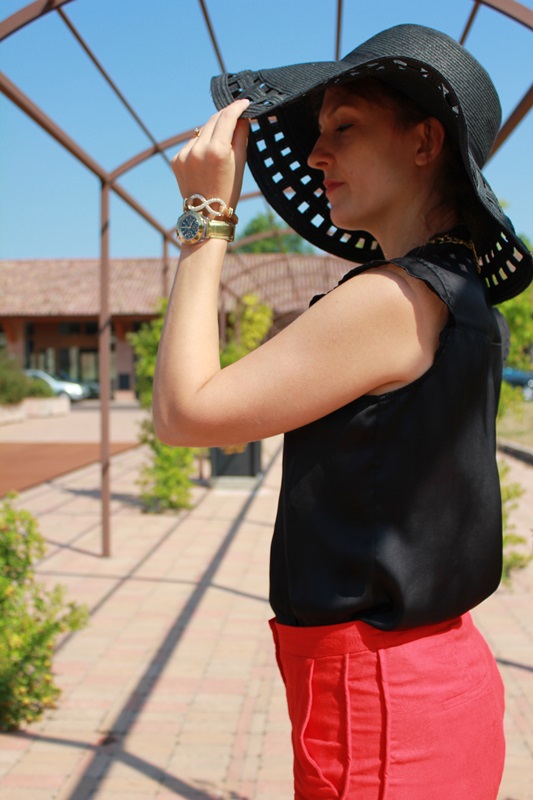 Location: Piacenza – Photo credits: Mr. Big
H&M  hat
CALLIOPE blouse
PRADA bag
ZARA shorts and heels
BETTY BOOPS sunnies
BIJOU BRIGITTE necklace
INFINITY bracelets