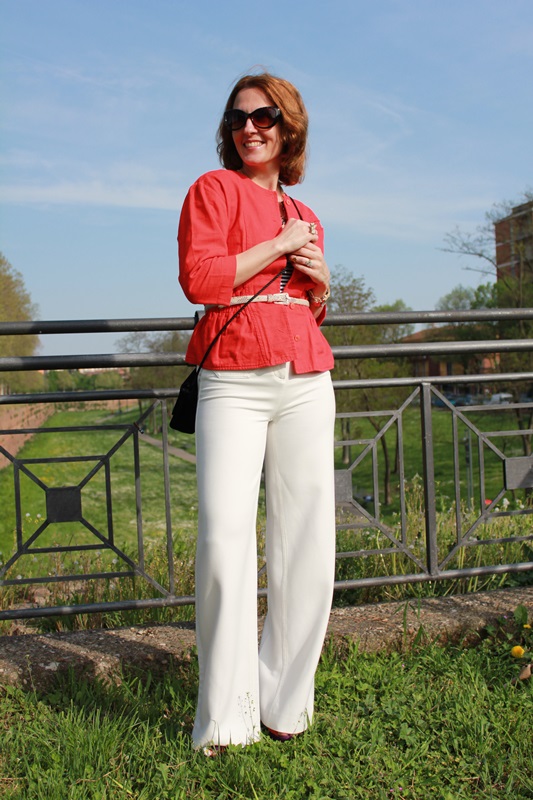 EN:
Hello World,
Pants?
Ancient Persians are credited for introducing this garment. Originally Iranian Scythians and Persians were the first to wear them.
But the trousers started catching on in Western Europe in the 16th century and were named "Pantaloni" (italian name).
See you later alligator,
Kisses.
_ _ _ _ _ _ _
IT:
Ciao Mondo,
Pantaloni?
L'introduzione di questo indumento viene accreditato agli antichi Persiani. Originariamente gli sciiti iraniani ed i persiani furono i primi ad indossarli.
Ma i pantaloni iniziano a prendere piede in Europa occidentale solo nel 16 ° secolo e prendono il nome proprio dalla parola in italiano "Pantaloni".
A domani,
Baci
_ _ _ _ _ _ _
ES:
Hola Mundo,
Pantalones?
La introducción de esta prenda se le atribuye a los antiguos persas. Originalmente los chiítas iraníes y los persas fueron los primeros en usarlos.
Sin embargo, los pantalones empezaron a difundirse en Europa occidental en el siglo 16 y su nombre es debido a la palabra italiana "Pantaloni".
Hasta mañana,
Besos.
IndianSavage  (alias Maggie D.)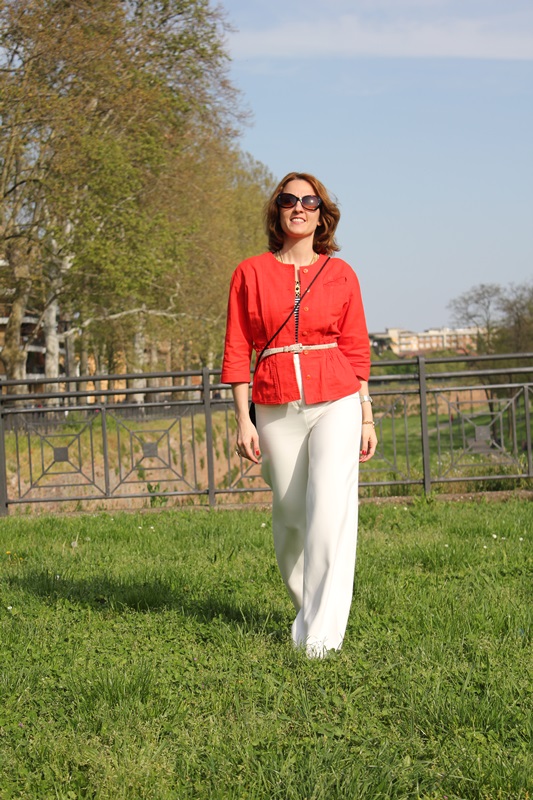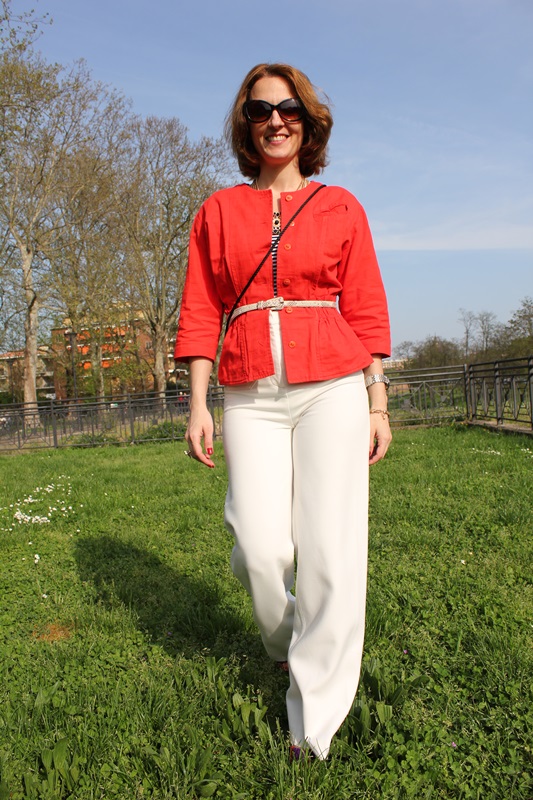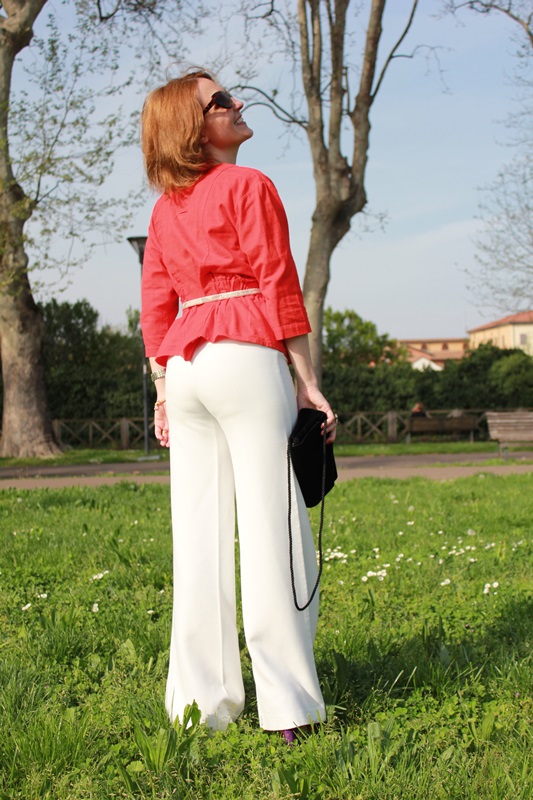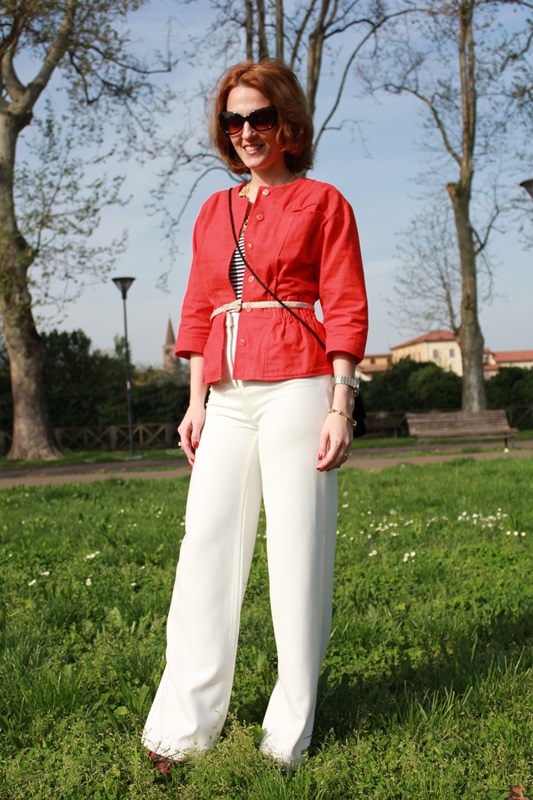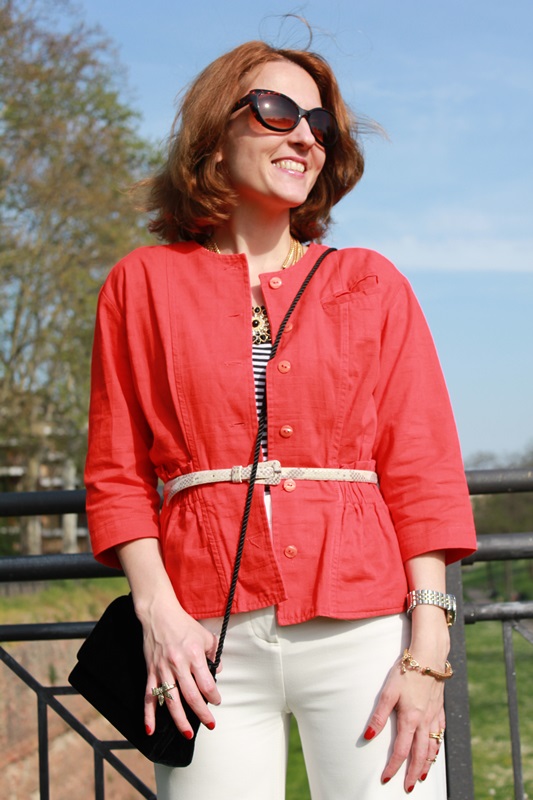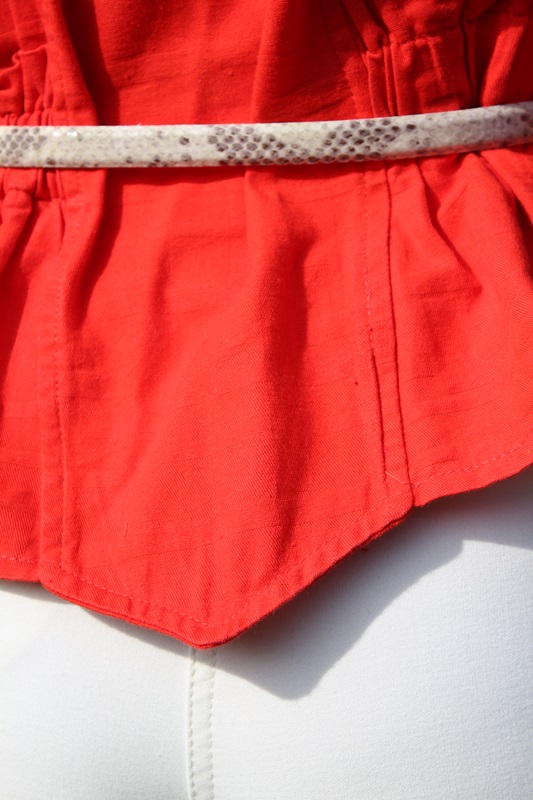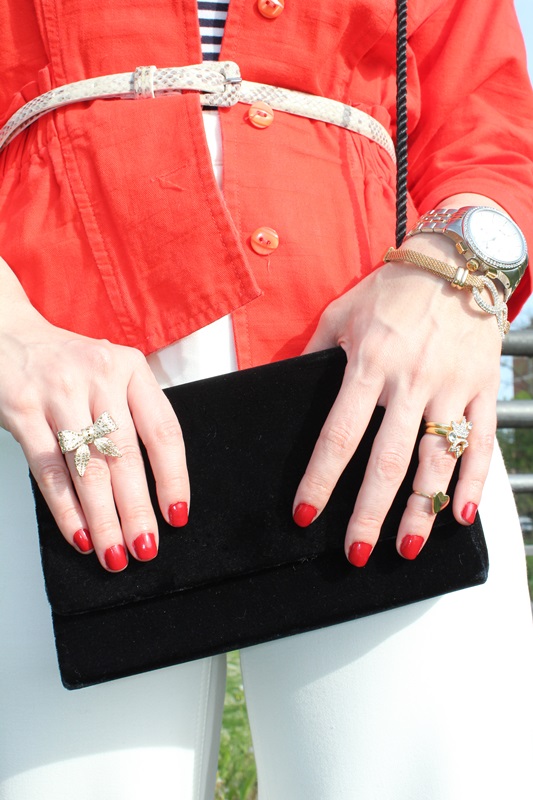 Location: Piacenza – Photo credits: Mister Sitting Bull
I wear  Vintage blazer, H&M pants and top, Michael Kors belt and watch, No brand heels, Soprani bag, Infinity necklace, Accessorize maxi rings, Swarovski ring, Maraes Shield COLOR NOURISHING by Rossetto & Cioccolato hairstyle, Tmart.com make up, Chanel dragon #475 nail polish,  (Spring outfit – new look).