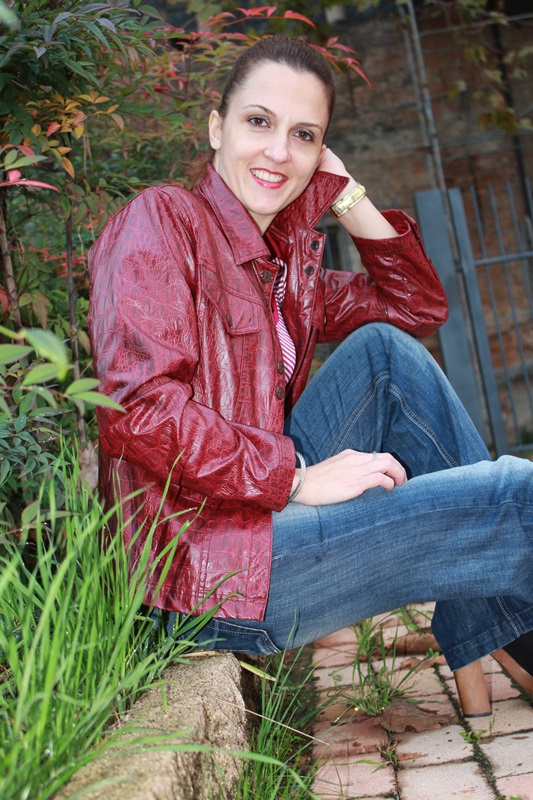 EN:
Hello World,
I think of my passion (fashion), I think my way of being, I think of my tastes and conclude that
I AM HAPPY TO BE ME
so … different, so out of line, careless of the rules,  need to be always noticed.
What is the reason for this reflection so superficial? Well,  behind this light, there is the look of disapproval that some people in this provincial town  gave me.
Pay attention, I said and I repeat: SOME people and luckily (not for my luck, but for theirs) NOT ALL OF THEM.
Someone can explain me where is it written that being  dressy today means:wearing everyday  for almost any occasion Hogan sneakers (changing color and pattern only for the season), Levis jeans (dark or washed out depending on the season … obviously), Peuterey jacket, LV bag (perhaps fake jajajajaj …. sorry but Today IndianSavage is a rattle snake ).
I believe that everybody is free to dress as they wish and  regardless  the rules laid down by society, but above all I believe that no one has the right to criticize or to consider a way of dressing "inappropriate" if you do not wear anything that I just described.
On the other hand … Chanel used to say, "In order to be irreplaceable, one must always be different"
See you later alligator,
Kisses.
_ _ _ _ _ _ _
IT:
Ciao Mondo,
Penso alla mia passione (la moda), penso al mio modo di essere, penso ai miei gusti e concludo che
SONO FELICE DI ESSERE ME
…così diversa dalle altre, così fuori dalle righe, così disinteressata ai canoni imposti, così bisognosa di non passare mai inosservata.
Il perché di questa riflessione così superficiale? Ebbene alla base di questo leggero pensiero vi è lo sguardo di disapprovazione che alcune persone di questa cittadina provinciale mi lanciano.
Badate bene, ho detto e sottolineo: ALCUNE persone e per fortuna (non mia, ma quella di loro) NON TUTTE.
Qualcuno mi può spiegare dove sta scritto che essere eleganti oggi significa: indossare tutti i giorni per quasi tutte le occasione sneakers Hogan (che cambiano colore e modello solo per la stagione),  jeans Levis (scuri o slavati dipendendo della stagione… mi sembra ovvio), giacca Peuterey, borsa LV (forse falsa jajajajaj…. scusate oggi IndianSavage è  leggermente avvelenata).
Sono convinta che ogni persona è libera di vestire come desidera e senza tenere conto delle regole dettate dalla società, ma soprattutto credo che nessuno a diritto di criticare o considerare un modo di vestire "non adatto" se non indossi tutto ciò che ho appena descritto.
D'altronde… era Chanel che diceva: "Se vuoi essere unica devi essere diversa!"
A domani,
Baci
_ _ _ _ _ _ _
ES:
Hola Mundo,
Pienso en mi pasión (la moda), pienso en mi forma de ser, pienso en mis gustos y concluyo que
 SOY FELIZ  DE SER COMO SOY
Soy tan… diferente, tan fuera de lugar, tan poco interésada a las reglas y con un solo objetivo "nunca pasar desapercibida".
¿Cuál es la razón de esta reflexión tan superficial? Bien,  detrás de este pensamiento estan las miradas de desaprobación que algunas personas me "lanzan"en esta ciudad de la provincia.
Eso sí, he dicho y lo repito: ALGUNAS personas y por suerte (no la mía, pero la de ellas) NO SON TODAS.
Alguien me puede explicar dónde está escrito que ser elegante hoy en día significa: uso diario, para casi cualquier ocasión, de zapatillas Hogan (que cambian de color y modelo solo dependiendo de las temporadas), de  jeans Levis (oscuros o no, dependiendo de la temporada … evidente ¿o no?), de chaqueta Peuterey , de bolso LV (tal vez falsa  jajajajaj …. lo siento pero hoy IndianSavage está algo envenenada).
Creo que cada persona es libre de vestirse como quiera y sin tener en cuenta de las reglas establecidas por la sociedad, pero sobre todo creo que nadie tiene derecho a criticar o considerar una forma de vestir "inadecuada" si  no usamos nada de lo que acabo de describir.
… Y ademas de todas mis reflexiones no hay que olvidar lo que Chanel decía: "Para ser irremplazable, uno debe buscar siempre ser diferente"
Hasta mañana,
Besos.
IndianSavage (alias Maggie D.)
Catch up with IndianSavage on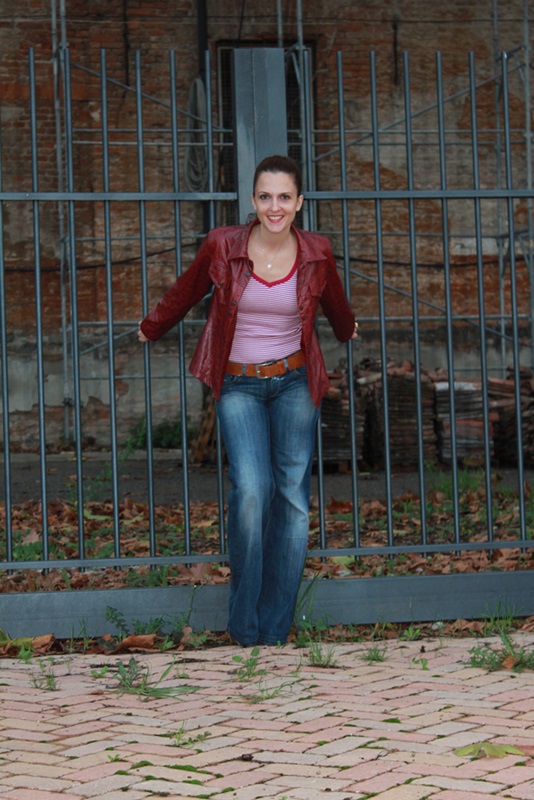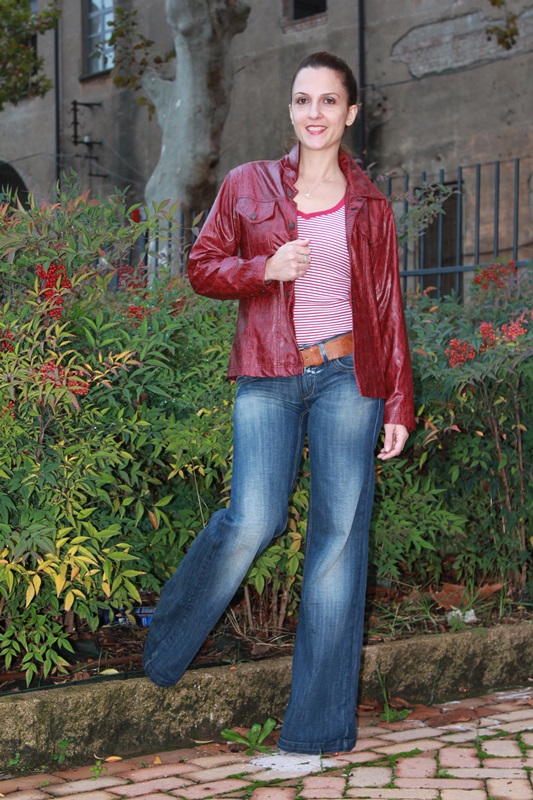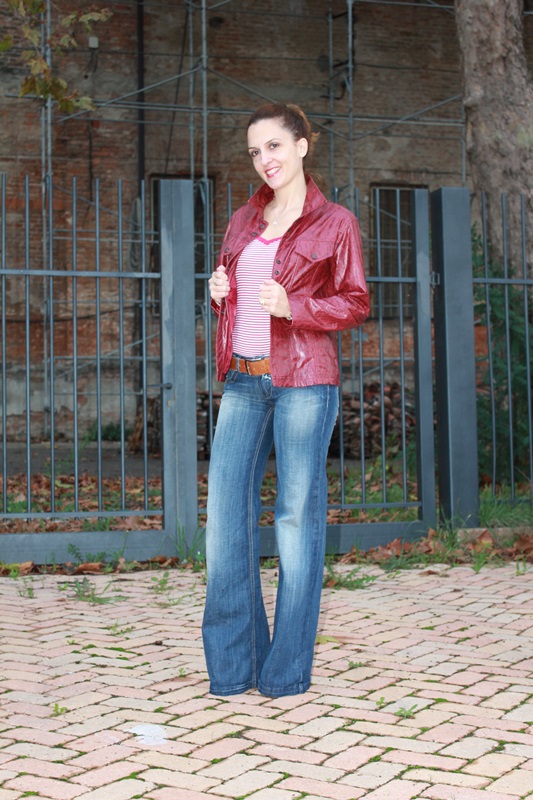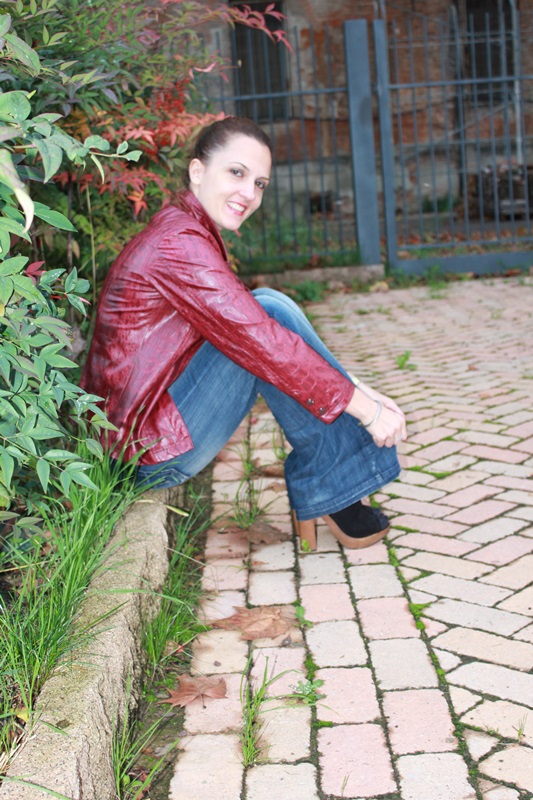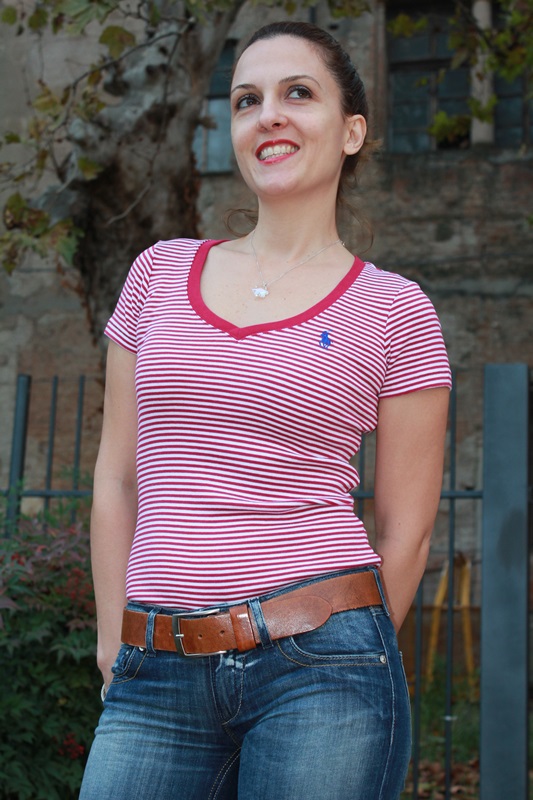 Location: Piacenza  – Photo credits: Mister Sitting Bull
I wear
Ralph Lauren sweater, denim, Zara clogs.
accessories
,
atuendo
,
autunno-inverno
,
barrym
,
bautyshorts
,
beautiful
,
beauty
,
bff
,
bigodino.it. interview
,
blog
,
blogdemoda
,
blogers
,
blogger
,
blogitalia
,
blogunitesstates
,
blogvenezuela
,
blonde
,
blondehair
,
blush
,
boots
,
brogues
,
brownhair
,
casual
,
catwalk
,
chic
,
classy
,
clothes
,
clothing
,
collezioni
,
color
,
colors
,
consulente de imagen
,
consulente di immagine
,
contest
,
converse
,
cool
,
coolhair
,
cosmetics
,
defilè
,
desfile
,
desk
,
dress
,
elegant
,
eleganza
,
eventi
,
eyeliner
,
eyeshadow
,
fall-winter
,
fashion
,
fashion designer
,
fashion image consulting
,
fashion-doll
,
fashionable
,
fashionblogger
,
fashiondiaries
,
fashionstudy
,
fashionstyle
,
fashionulzzang
,
footwear
,
fun
,
funny
,
girl
,
girlfriends
,
girls
,
girlulzzang
,
girly
,
golook
,
hair
,
haircolor
,
haircut
,
hairdo
,
hairdye
,
hairposts
,
hairstyle
,
hairstyles
,
heels
,
highheel
,
highheels
,
insta
,
instafashion
,
instahair
,
instashoes
,
intervista
,
jean
,
korean fashion
,
laces
,
lifestyle
,
lingerie
,
lipgloss
,
lipstick
,
longhair
,
look
,
looks
,
love
,
lovestyle
,
mac
,
makeup
,
makeupartist
,
mascara
,
moda
,
model
,
models
,
musthave
,
My october essentials
,
nail naildesigns
,
nailartaddict
,
nailartclub nailartaddicts
,
nailartheaven
,
nailartjunkie
,
nailcare
,
naildesign
,
nailpolish
,
nails
,
nailvarnish
,
neon
,
old
,
ootd
,
outfit
,
outfitstyles
,
palazzo
,
pants
,
personal shopper
,
photography
,
pictures
,
pink
,
platforms
,
poppin
,
prettynails
,
prettystyle
,
primavera-estate
,
primavera-verano
,
rainy day essentials
,
sandals
,
sequins
,
sexy
,
sfilate
,
shirt
,
shoe
,
shoes
,
shoesall
,
shoesoftheday
,
shopping
,
skinny
,
skirt
,
spring-summer. otoño.invierno
,
staples
,
starsblack
,
stilettos
,
stilista
,
stilisti
,
streetstyle
,
style
,
swag
,
sweaters
,
tagsta
,
tagstagramers
,
tagsta_fashion
,
tape
,
tendenza
,
tendenze
,
trend
,
trends
,
vogue
,
wagger
,
weheartit
,
woman