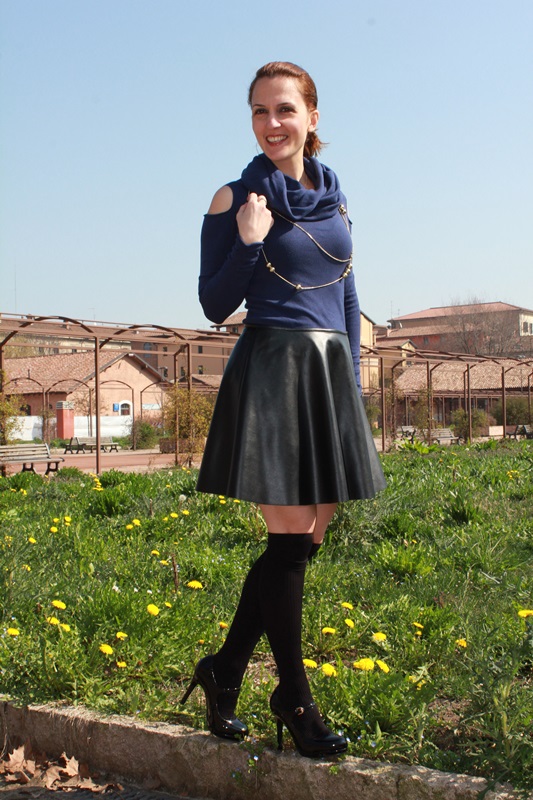 EN:
Hello World,
The skater skirts have become a staple in many wardrobes.
The ultra feminine cut will bring out girly side and is very flattering on virtually all body types!
Skater Skirts can be styled in so many different ways and can be dressed down for a casual look or up for an evening out on the town. These skirts can easily be transitioned from season to season by just swapping out shoes and adding opaque tights for the colder months.
See you later alligator,
Kisses.
_ _ _ _ _ _ _
IT:
Ciao Mondo,
Le gonne skater sono diventate un punto fermo in molti armadi.
Il taglio ultra femminile di queste gonne risalta il lato girly e civettuolo di quasi tutti i tipi di corpo!
Le gonne skater possono avere disegni diversi ed essere indossate sia per un look casual che per una serata in città. Queste gonne possono essere perfette durante la transizione da una stagione all'altra, semplicemente sostituendo le scarpe e aggiungendo calze coprenti per i mesi più freddi.
A domani,
Baci
_ _ _ _ _ _ _
ES:
Hola Mundo,
Las faldas skater se han convertido en un elemento básico en muchos armarios.
El corte de estas faldas ultra femenino aumenta el lado girly y coqueto de casi todos los tipos de cuerpo.
Las faldas skater pueden tener diferentes diseños y ser usadas ​​ya sea para un look casual que para una noche en la ciudad. Estas faldas pueden ser perfectas durante la transición de una temporada a otra, simplemente cambiando el tipo de zapatos y agregando medias pesadas para los meses más fríos.
Hasta mañana,
Besos.
IndianSavage  (alias Maggie D.)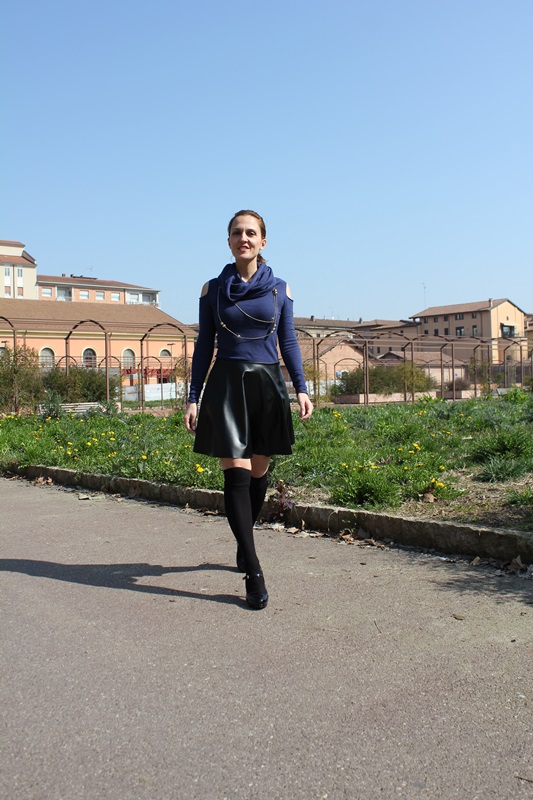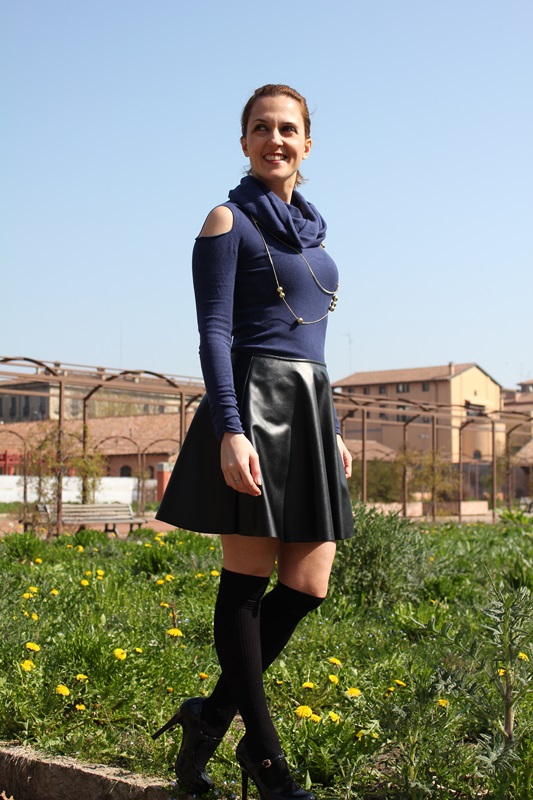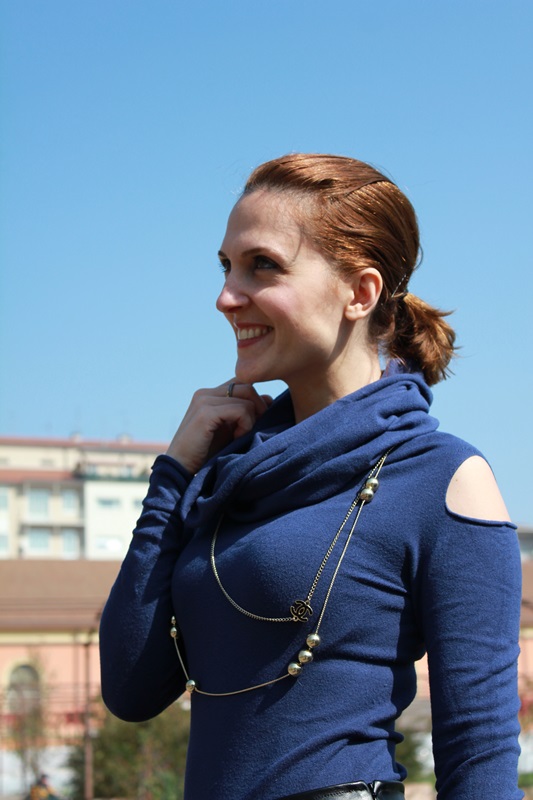 Location: Piacenza – Photo credits: Mister Sitting Bull
I wear Twin Set sweater, Motivi skater skirt,  Veneziana Leg Warmers, Oviesse heels, Chanel necklace, Essence make up, L'oreal (#22) and Pinko nail polish (Winter outfit – new look).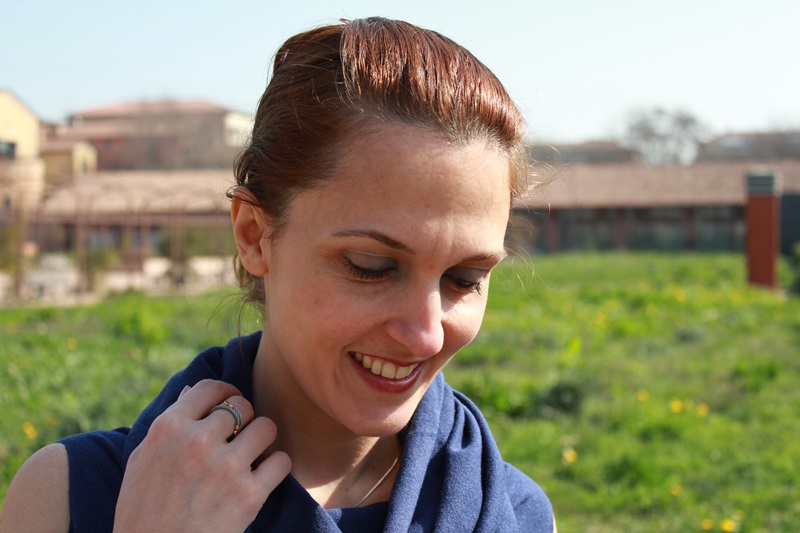 accesorios
,
accessori
,
atuendo
,
atuendo de invierno
,
beauty tips
,
blogger
,
Cape
,
classe
,
clothes
,
colbacco
,
come indossare
,
come vestirsi
,
como llevar
,
como vestir
,
consulente de imagen
,
consulente di immagine
,
dobladillo
,
estilismo
,
fashion
,
fashion blog
,
fashion blogger
,
Fashion color
,
fashion image consulting
,
fashion tips
,
faux fur coat
,
gray sweatshirt
,
hem
,
how to wear
,
indian savage
,
indumenti
,
Just Cavalli Pants
,
LBD
,
lifestyle
,
little black dress
,
looks
,
looks Ideas
,
margaret dallospedale
,
moda
,
natural beauty tips
,
ootd
,
orlo
,
outfit
,
Outfit invernale
,
personal shopper
,
Piacenza blog
,
Piacenza blogger
,
piacenza fashion blog
,
prendas
,
Pythom shirt
,
shopping outfit
,
skater skirt
,
stile
,
style
,
stylish
,
The Indian Savage diary
,
tips
,
Tota gray
,
USA blogger
,
USA bog
,
Usa fashion blogger
,
Venezuela blog
,
Venezuela Blogger
,
Venezuela Fashion blogger
,
vested negro
,
vestiti
,
Wichita blog
,
Wichita blogger
,
Wichita fashion blogger
,
winter outfit