EN:
Hello World,
If I say "heart"… Do you think about Valentine's Day?
Please no!
I'm talking about the heart print!
Large or small, colored or minimalist, decorated with beads and rhinestones or printed, the heart print has become one of the "must have" of the season.
It's very interesting trend, because it focuses on  the print and not a particular piece, the styling choices are endless.
Blouses, shirts, scarves, jeans and shorts, flats, belts, purses and wallets have been invaded by an explosion of a thousand small hearts.
Hearts, that will transform any outfit into a romantic and a little vintage look.
Do you like this trend?
See you later alligator,
Kisses.
_ _ _ _ _ _ _
IT:
Ciao Mondo,
Se dico "cuore"… Voi pensate a San Valentino?
Vi prego… no!
Sto parlando della stampa a cuori!
Grande o piccolo, colorato o minimalista, decorato con perline e strass o stampato, la stampa a cuore è diventata uno dei "must have" della stagione.
E' una tendenza molto interessante, perché si concentra sulla stampa e non su un pezzo particolare, le scelte stilistiche sono infinite.
Camicie, top, sciarpe, jeans e pantaloncini, ballerine, cinture, borse e portafogli sono stati invasi da un'esplosione di migliaia di piccoli cuori.
Cuori, che trasformeranno qualsiasi outfit in un look romantico e un po' vintage.
Cosa pensate di questa tendenza?
A domani,
Baci
_ _ _ _ _ _ _
ES:
Hola Mundo,
Si digo "corazón"… ¿Piensas en el Día de San Valentín?
Por favor, no!
Estoy hablando del estampado de corazón!
Grandes o pequeños, de color o minimalista, decorado con perlas y diamantes-brillantes o estampados, el estampado del corazón se ha convertido en uno de los "must have" de la temporada.
Es una tendencia muy interesante, porque se centra en el estampado y no en una pieza en particular, las opciones de estilo son infinitas.
Blusas, camisas, bufandas, pantalones vaqueros y pantalones cortos,  zapatos, cinturones, monederos y carteras han sido invadidas por una explosión de un millar de pequeños corazones.
Corazones, que van a transformar cualquier atuendo en un look romántico y un poco vintage.
¿Qué piensas de esta la tendencia?
Hasta mañana,
Besos.
IndianSavage (alias Maggie D.)
Catch up with IndianSavage on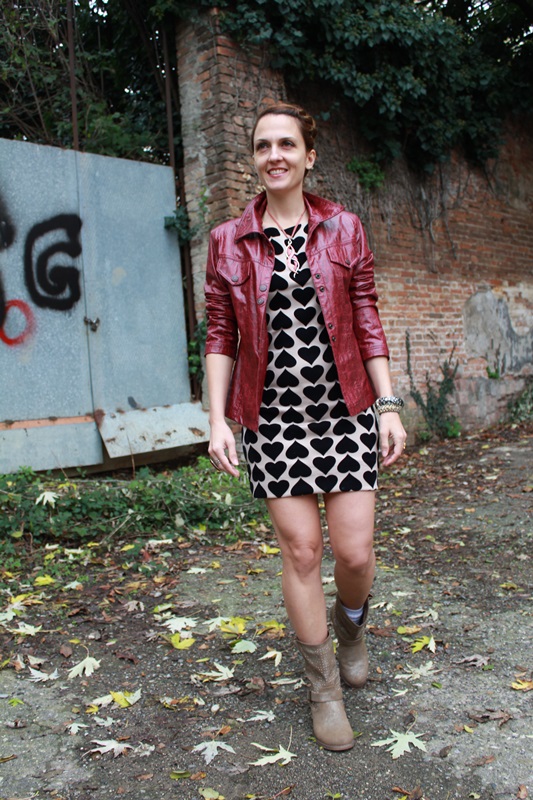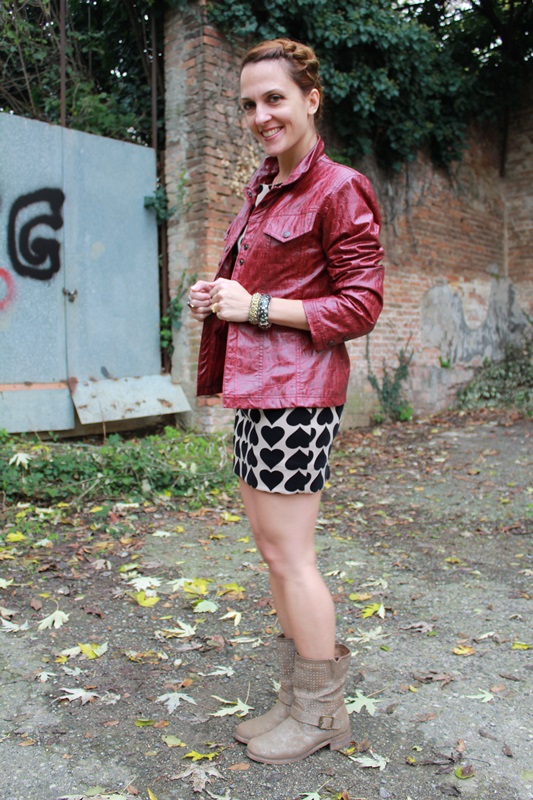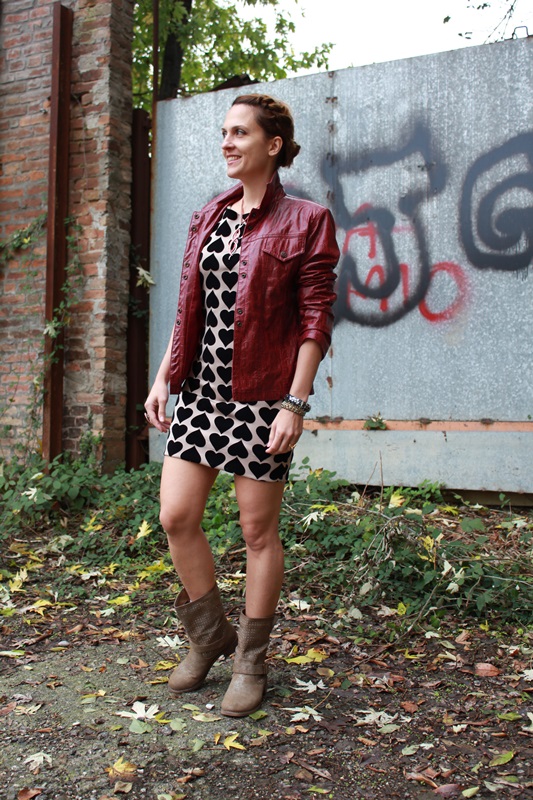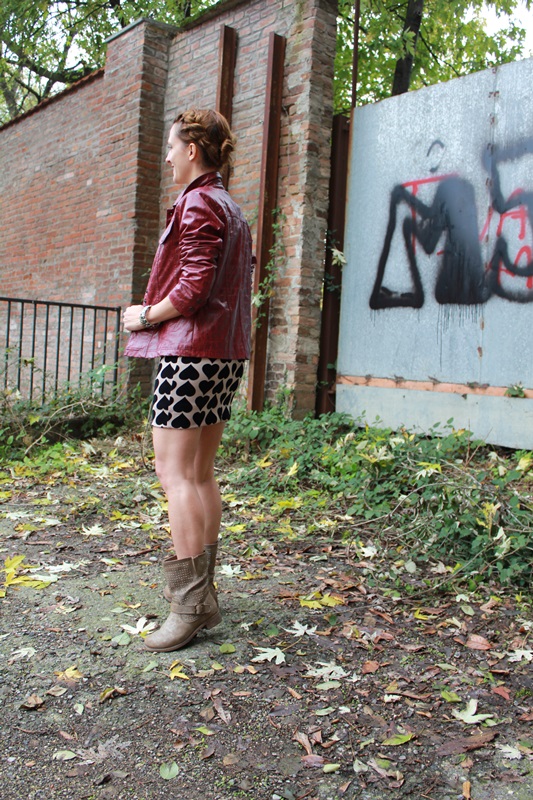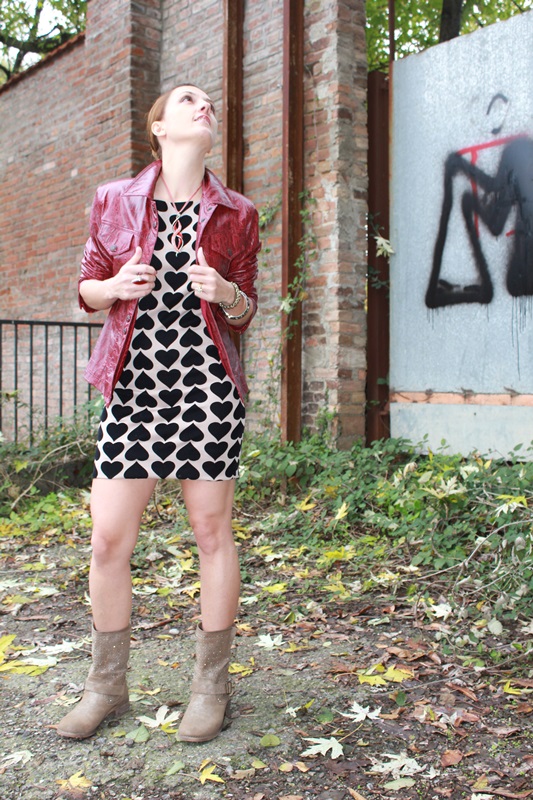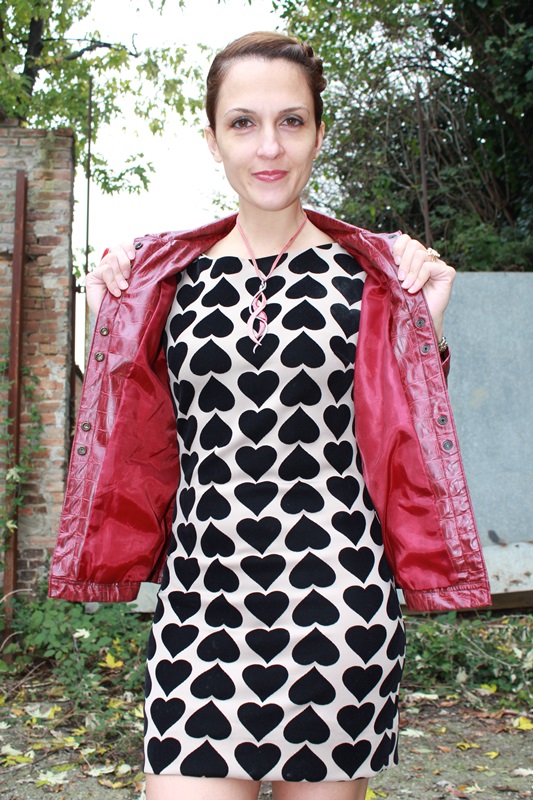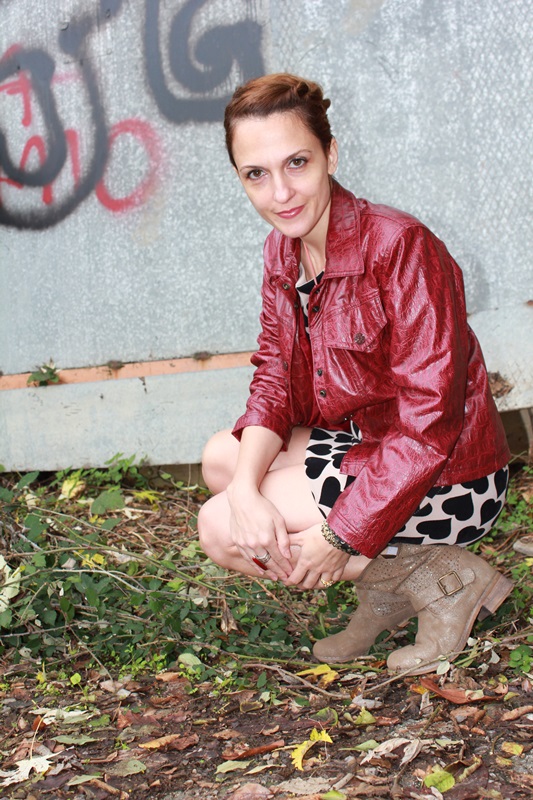 Location: Piacenza  – Photo credits: Mister Sitting Bull
accessories
,
atuendo
,
autunno-inverno
,
barrym
,
bautyshorts
,
beautiful
,
beauty
,
bff
,
bigodino.it. interview
,
blog
,
blogdemoda
,
blogers
,
blogger
,
blogitalia
,
blogunitesstates
,
blogvenezuela
,
blonde
,
blondehair
,
blush
,
boots
,
brogues
,
brownhair
,
casual
,
catwalk
,
chic
,
classy
,
clothes
,
clothing
,
collezioni
,
color
,
colors
,
consulente de imagen
,
consulente di immagine
,
contest
,
converse
,
cool
,
coolhair
,
cosmetics
,
defilè
,
desfile
,
desk
,
dress
,
elegant
,
eleganza
,
eventi
,
eyeliner
,
eyeshadow
,
fall-winter
,
fashion
,
fashion designer
,
fashion image consulting
,
fashion-doll
,
fashionable
,
fashionblogger
,
fashiondiaries
,
fashionstudy
,
fashionstyle
,
fashionulzzang
,
footwear
,
fun
,
funny
,
girl
,
girlfriends
,
girls
,
girlulzzang
,
girly
,
golook
,
hair
,
haircolor
,
haircut
,
hairdo
,
hairdye
,
hairposts
,
hairstyle
,
hairstyles
,
heart
,
heart dress
,
heels
,
highheel
,
highheels
,
insta
,
instafashion
,
instahair
,
instashoes
,
intervista
,
jean
,
korean fashion
,
laces
,
lifestyle
,
lingerie
,
lipgloss
,
lipstick
,
longhair
,
look
,
looks
,
love
,
lovestyle
,
mac
,
makeup
,
makeupartist
,
mascara
,
moda
,
model
,
models
,
musthave
,
My october essentials
,
nail naildesigns
,
nailartaddict
,
nailartclub nailartaddicts
,
nailartheaven
,
nailartjunkie
,
nailcare
,
naildesign
,
nailpolish
,
nails
,
nailvarnish
,
neon
,
old
,
ootd
,
outfit
,
outfitstyles
,
palazzo
,
pants
,
personal shopper
,
photography
,
pictures
,
pink
,
platforms
,
poppin
,
prettynails
,
prettystyle
,
primavera-estate
,
primavera-verano
,
rainy day essentials
,
sandals
,
sequins
,
sexy
,
sfilate
,
shirt
,
shoe
,
shoes
,
shoesall
,
shoesoftheday
,
shopping
,
skinny
,
skirt
,
spring-summer. otoño.invierno
,
staples
,
starsblack
,
stilettos
,
stilista
,
stilisti
,
streetstyle
,
style
,
swag
,
sweaters
,
tagsta
,
tagstagramers
,
tagsta_fashion
,
tape
,
tendenza
,
tendenze
,
trend
,
trends
,
vogue
,
wagger
,
weheartit
,
woman