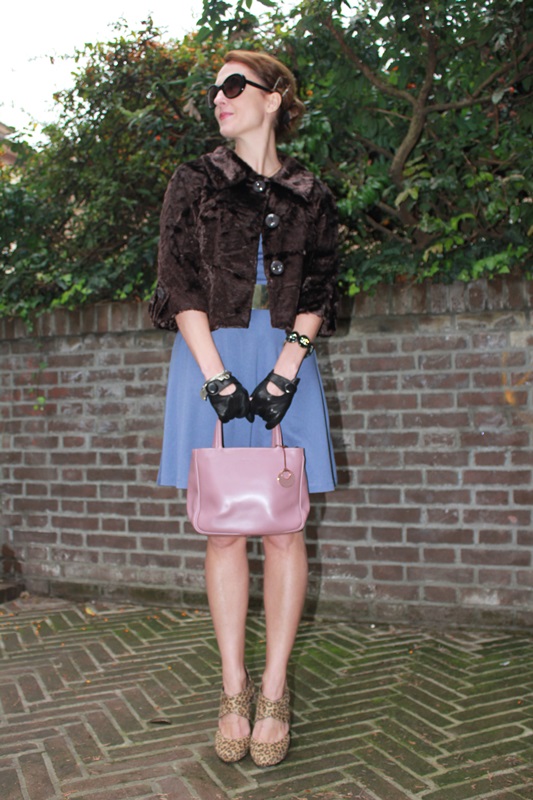 EN:
Hello World,
Speak about…. Jacqueline Kennedy!
Full of poise, grace and beauty, she revolutionized women's wear in the 50s and 60s. There are many things that we can learn from Jackie, but how to look fashionable is at the top
of the list.
Looking at her style, we can find out what were its guidelines:
1. Own a Good Pair of Sunglasses.
2. Wear Pearls.
3. Basic Black and White Always Works.
4. Less is More: She always kept it simple.
5. Invest in a Good Jacket.
6. Don't Fight Your Hair Type.
7. The Right Fit Matters Most.
8. So Long, Sleeves: Wearing sleeveless tops and dresses was a bold move for the first lady, but very fair move.
9.  Accessorize With a Scarf.
10.  Turtlenecks Are Timeless Choices.
I'll remember these… I promise you.
And your style icons?
See you later alligator,
Kisses.
_ _ _ _ _ _ _
IT:
Ciao Mondo,
Parliamo di… Jacqueline Kennedy!
Con uno stile pieno di equilibrio, grazia e  bellezza, lei ha rivoluzionato il modo di vestire delle donne negli anni '50 e '60. Ci sono molte cose che possiamo imparare da Jackie, ma il
modo di guardare la moda è al primo posto della lista:
Guardando il suo stile, possiamo scoprire le sue linee guida:
1. Possedere un buon paio di occhiali da sole.
2. Indossare  perle.
3. Avere una base di bianco o di nero in un outfit funziona sempre.
4. Less is More: Mantenere il look semplice è sempre una buona soluzione.
5. Investire in una buona giacca.
6. Non "combattere" il nostro tipo di capelli.
7. La giusta misura conta di più di tante altre "cose".
8. Senza maniche: Indossare magliette senza maniche e abiti è stata una mossa audace per la first lady, ma molto azzeccata.
9. Portare una sciarpa.
10. Ricordare che il dolcevita sono scelte senza tempo.
Le terrò in mente…. Ve lo prometto!
E le vostre icone di stile?
A domani,
Baci
_ _ _ _ _ _ _
ES:
Hola Mundo,
Hablemos de … Jacqueline Kennedy!
Con un estilo lleno de equilibrio, gracia y belleza,  ha revolucionado la forma de vestir de las mujeres en los años 50′ y 60′. Hay muchas cosas que podemos aprender de Jackie, pero la forma de ver la moda está en primer lugar en la lista.
En cuanto a su estilo, podemos descubrir cuáles eran sus pautas::
1. Tener un buen par de gafas de sol.
2. Usar perlas.
3. Tener una base de color blanco o negro en los atuendos siempre funciona.
4. Menos es más: Mantener un estilo simple es siempre una buena solución.
5. Invertir en una buena chaqueta.
6. No "luchar" contra nuestro tipo de cabello.
7. El ajuste correcto es más importante que muchas otras "cosas".
8. Mangas: camisas y vestidos sin mangas  fue un paso audaz para la primera dama, pero muy acertado.
9. Llevar un pañuelo o bufanda
10. Recuerdar que las opciones de cuello alto son intemporales.
Las voy a mantener en mente…. ¡Se los prometo!
¿Y vuestros iconos de estilo?
Hasta mañana,
Besos.
IndianSavage (alias Maggie D.)
Catch up with IndianSavage on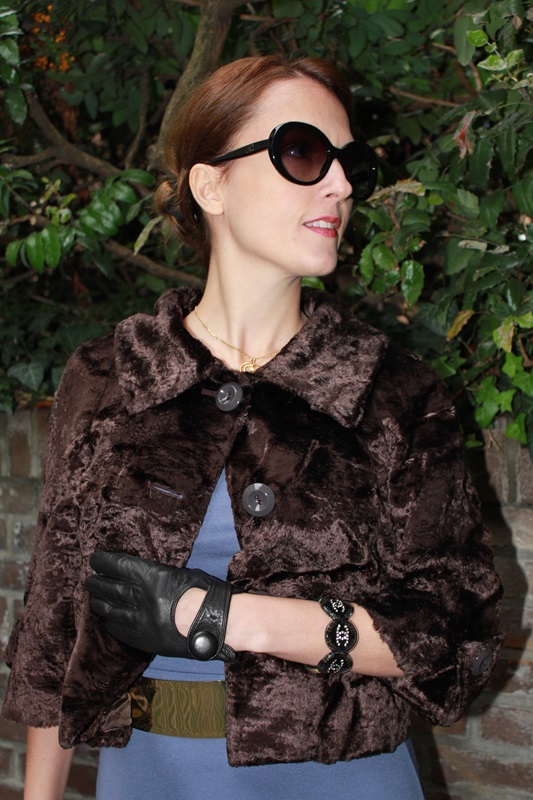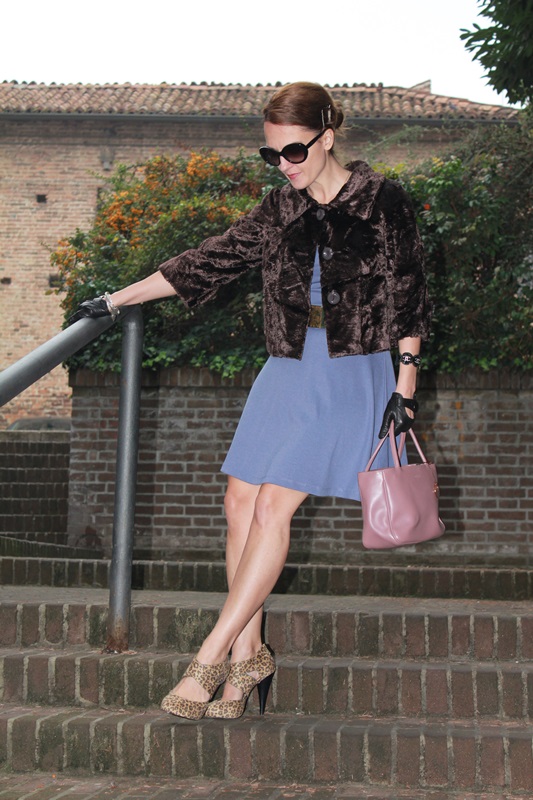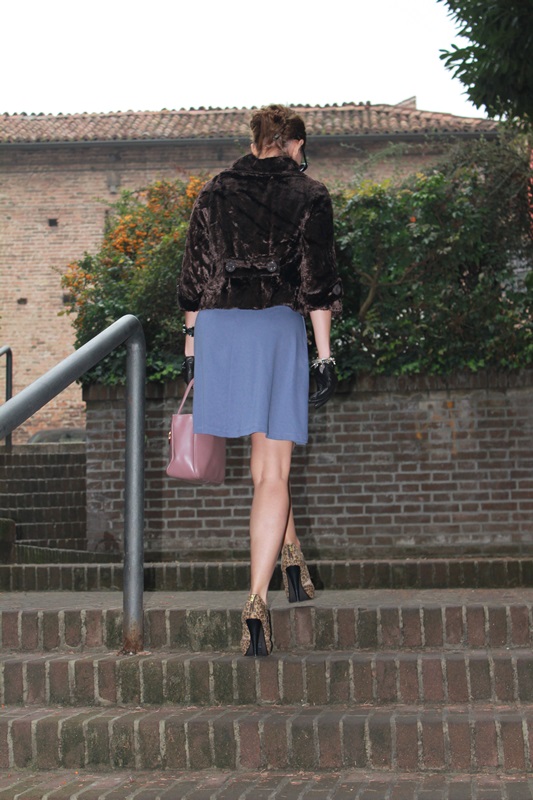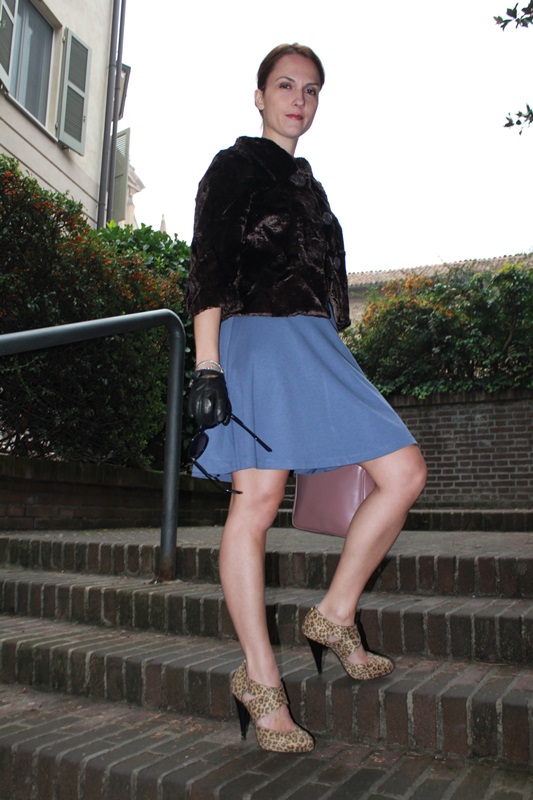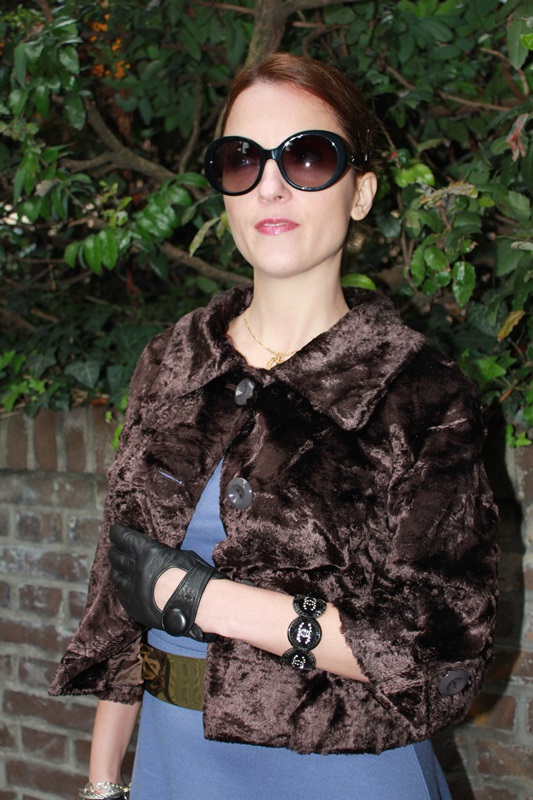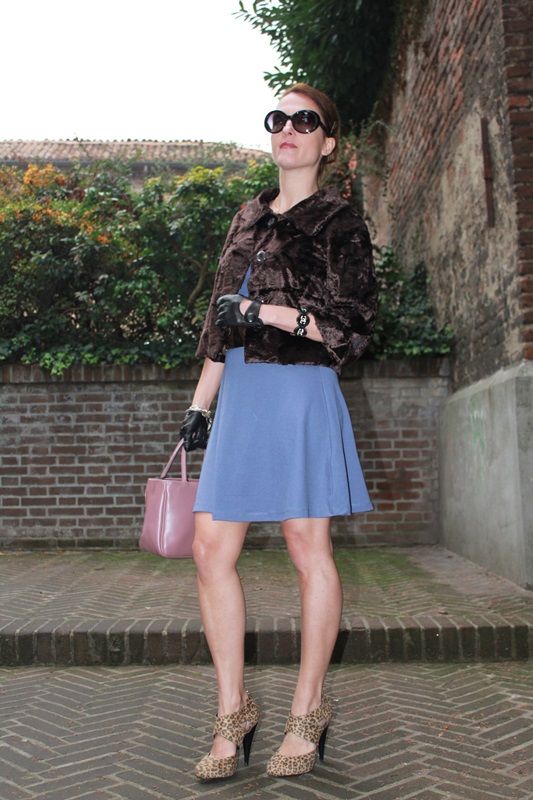 Location: Piacenza  – Photo credits: Mister Sitting Bull
I wear
Pennyblack jacket,H&M dress&heels, Chanel sunnies & bangle, Furla bag, Sisley gloves.
accessories
,
atuendo
,
autunno-inverno
,
barrym
,
bautyshorts
,
beautiful
,
beauty
,
bff
,
bigodino.it. interview
,
blog
,
blogdemoda
,
blogers
,
blogger
,
blogitalia
,
blogunitesstates
,
blogvenezuela
,
blonde
,
blondehair
,
blush
,
boots
,
brogues
,
brownhair
,
casual
,
catwalk
,
chic
,
classy
,
clothes
,
clothing
,
collezioni
,
color
,
colors
,
consulente de imagen
,
consulente di immagine
,
contest
,
converse
,
cool
,
coolhair
,
cosmetics
,
defilè
,
desfile
,
desk
,
dress
,
elegant
,
eleganza
,
eventi
,
eyeliner
,
eyeshadow
,
fall-winter
,
fashion
,
fashion designer
,
fashion image consulting
,
fashion-doll
,
fashionable
,
fashionblogger
,
fashiondiaries
,
fashionstudy
,
fashionstyle
,
fashionulzzang
,
footwear
,
fun
,
funny
,
girl
,
girlfriends
,
girls
,
girlulzzang
,
girly
,
golook
,
hair
,
haircolor
,
haircut
,
hairdo
,
hairdye
,
hairposts
,
hairstyle
,
hairstyles
,
heels
,
highheel
,
highheels
,
insta
,
instafashion
,
instahair
,
instashoes
,
intervista
,
jean
,
korean fashion
,
laces
,
lifestyle
,
lingerie
,
lipgloss
,
lipstick
,
longhair
,
look
,
looks
,
love
,
lovestyle
,
mac
,
makeup
,
makeupartist
,
mascara
,
moda
,
model
,
models
,
musthave
,
My october essentials
,
nail naildesigns
,
nailartaddict
,
nailartclub nailartaddicts
,
nailartheaven
,
nailartjunkie
,
nailcare
,
naildesign
,
nailpolish
,
nails
,
nailvarnish
,
neon
,
old
,
ootd
,
outfit
,
outfitstyles
,
palazzo
,
pants
,
personal shopper
,
photography
,
pictures
,
pink
,
platforms
,
poppin
,
prettynails
,
prettystyle
,
primavera-estate
,
primavera-verano
,
rainy day essentials
,
sandals
,
sequins
,
sexy
,
sfilate
,
shirt
,
shoe
,
shoes
,
shoesall
,
shoesoftheday
,
shopping
,
skinny
,
skirt
,
spring-summer. otoño.invierno
,
staples
,
starsblack
,
stilettos
,
stilista
,
stilisti
,
streetstyle
,
style
,
swag
,
sweaters
,
tagsta
,
tagstagramers
,
tagsta_fashion
,
tape
,
tendenza
,
tendenze
,
trend
,
trends
,
vogue
,
wagger
,
weheartit
,
woman