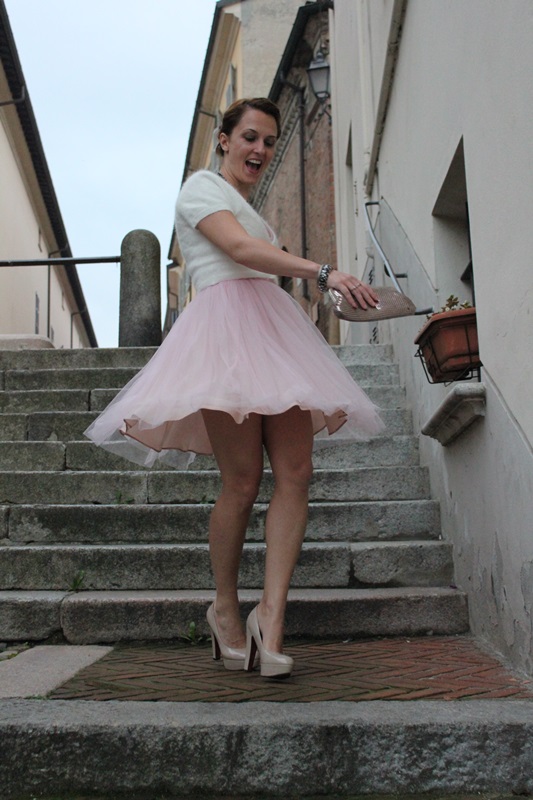 EN:
Hello World,
I'm so excited about this dress! 
Gorgeous, fun, playful and very doable…
The tulle enchants and delights the senses and then awakens the little princess  grown in me. 
Do you like the tulle dresses?
See you later alligator,
Kisses.
PS: The tulle is not just for weddings anymore……..this I learned ;)
_ _ _ _ _ _ _
IT:
Ciao Mondo,
Sono così entusiasta di questo vestito!
Splendido, divertente, giocoso e molto fattibile …
Il tulle incanta e delizia i sensi e poi risveglia la piccola principessa cresciuta in me.
Vi piacciono i vestiti di tulle?
A domani,
Baci
PS: Ho imparato che il tulle non è più riservato solo ai matrimoni… ;)
_ _ _ _ _ _ _
ES:
Hola Mundo,
Estoy muy entusiasmada con este vestido.
Hermoso, divertido, juguetón y muy factible…
El tul encanta y deleita los sentidos y despierta la pequeña princesa que creció en mí.
¿Les gustan los vestidos de tul?
Hasta mañana,
Besos.
PD: Me enteré de que el tul ya no está reservado sólo para las bodas… ;)
IndianSavage (alias Maggie D.)
Catch up with IndianSavage on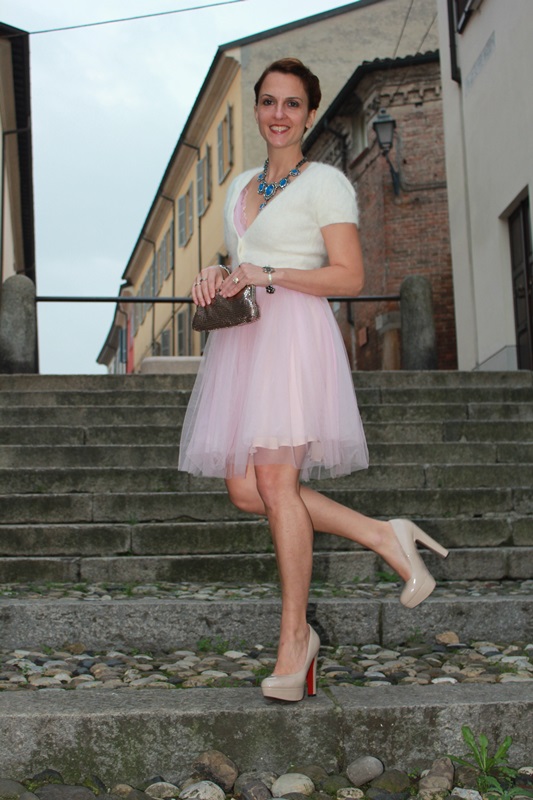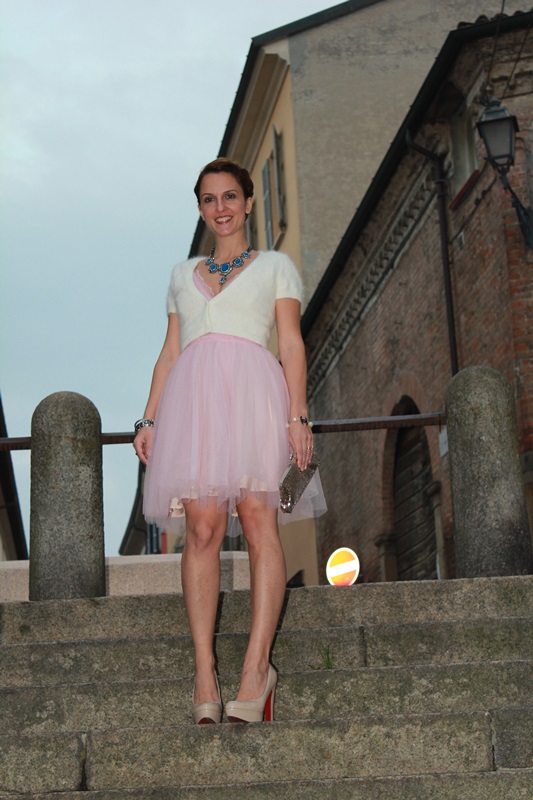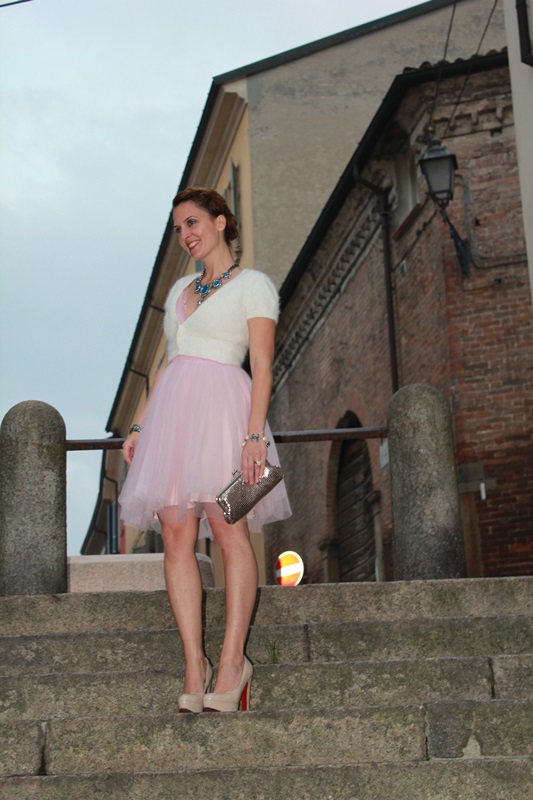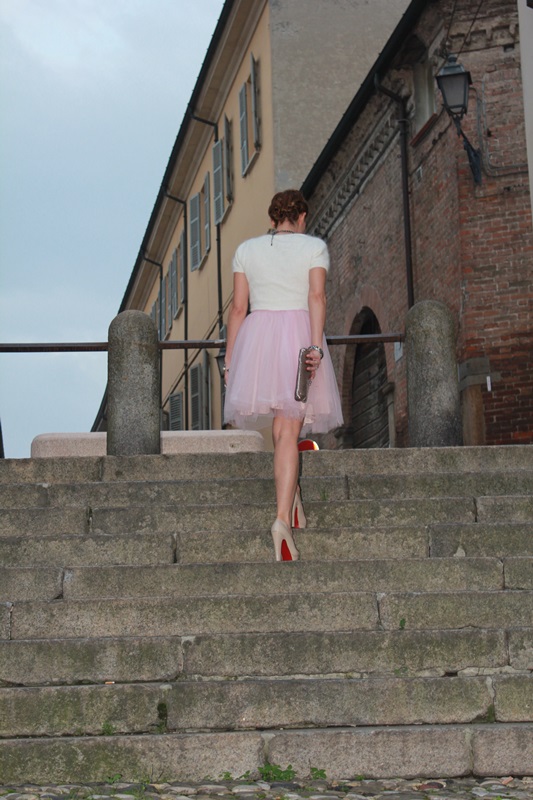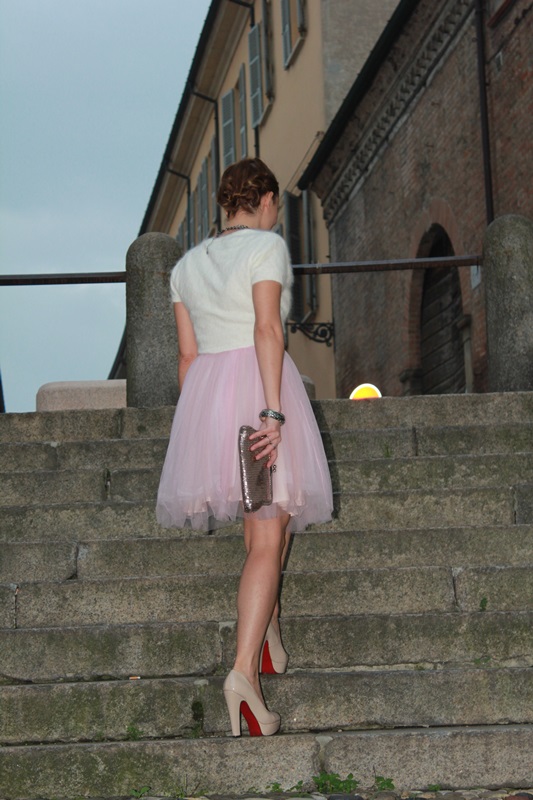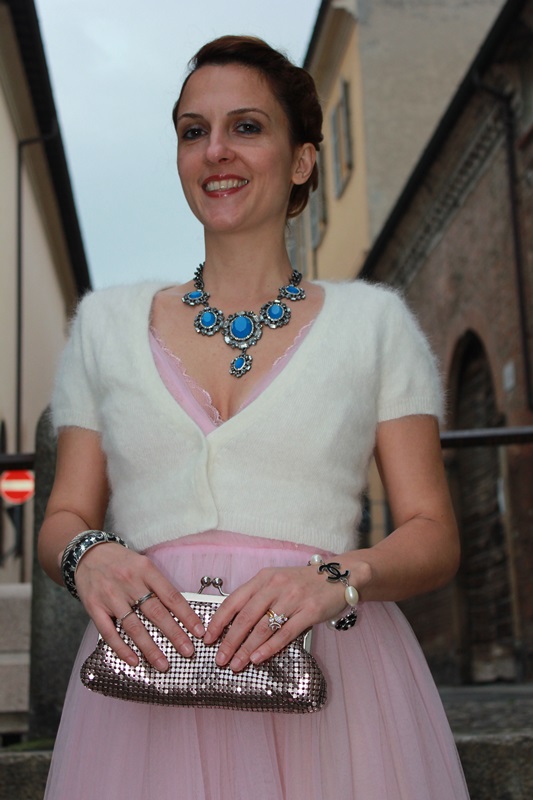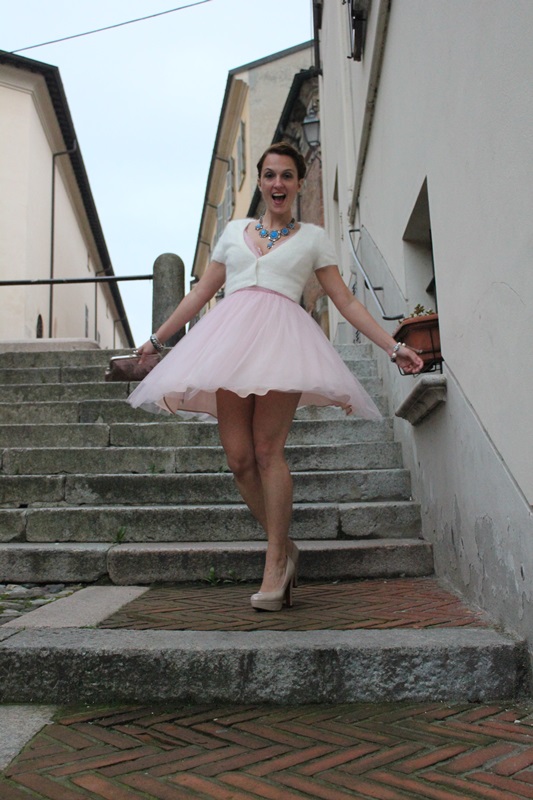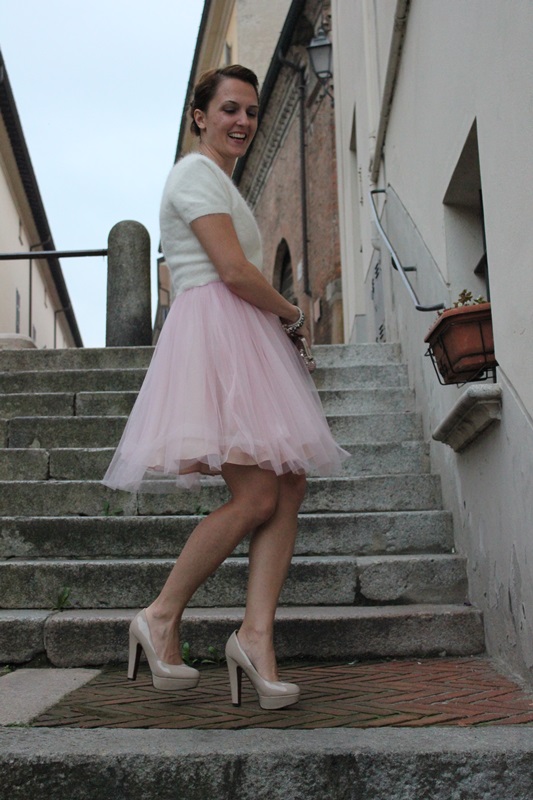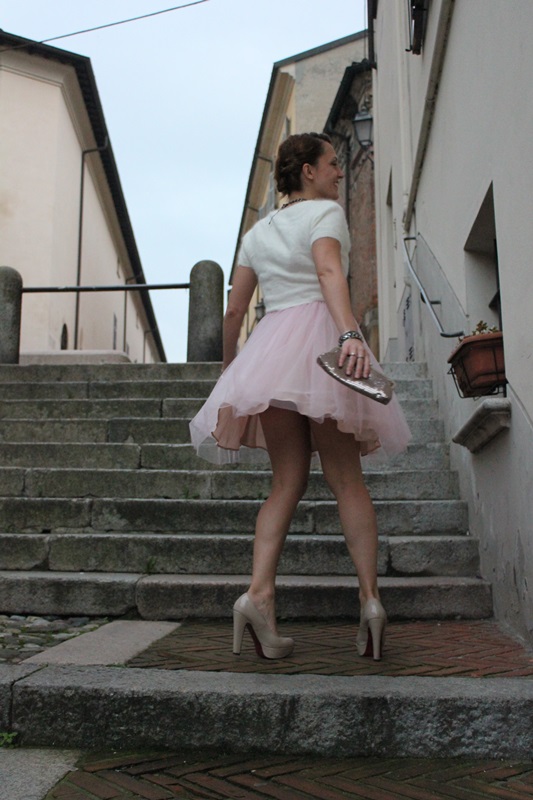 Location: Verona  – Photo credits: Mister Sitting Bull
I wear
Zara dress and necklace, No brand heels, Guess by Marciano sweater, no brand clutch.
accessories
,
atuendo
,
autunno-inverno
,
barrym
,
bautyshorts
,
beautiful
,
beauty
,
bff
,
bigodino.it. interview
,
blog
,
blogdemoda
,
blogers
,
blogger
,
blogitalia
,
blogunitesstates
,
blogvenezuela
,
blonde
,
blondehair
,
blush
,
boots
,
brogues
,
brownhair
,
casual
,
catwalk
,
chic
,
classy
,
clothes
,
clothing
,
collezioni
,
color
,
colors
,
consulente de imagen
,
consulente di immagine
,
contest
,
converse
,
cool
,
coolhair
,
cosmetics
,
defilè
,
desfile
,
desk
,
dress
,
elegant
,
eleganza
,
eventi
,
eyeliner
,
eyeshadow
,
fall-winter
,
fashion
,
fashion designer
,
fashion image consulting
,
fashion-doll
,
fashionable
,
fashionblogger
,
fashiondiaries
,
fashionstudy
,
fashionstyle
,
fashionulzzang
,
footwear
,
fun
,
funny
,
girl
,
girlfriends
,
girls
,
girlulzzang
,
girly
,
golook
,
gonna di tulle
,
hair
,
haircolor
,
haircut
,
hairdo
,
hairdye
,
hairposts
,
hairstyle
,
hairstyles
,
heels
,
highheel
,
highheels
,
insta
,
instafashion
,
instahair
,
instashoes
,
intervista
,
jean
,
korean fashion
,
laces
,
lifestyle
,
lingerie
,
lipgloss
,
lipstick
,
longhair
,
look
,
looks
,
love
,
lovestyle
,
mac
,
makeup
,
makeupartist
,
mascara
,
moda
,
model
,
models
,
musthave
,
My october essentials
,
nail naildesigns
,
nailartaddict
,
nailartclub nailartaddicts
,
nailartheaven
,
nailartjunkie
,
nailcare
,
naildesign
,
nailpolish
,
nails
,
nailvarnish
,
neon
,
old
,
ootd
,
outfit
,
outfitstyles
,
palazzo
,
pants
,
personal shopper
,
photography
,
pictures
,
pink
,
platforms
,
poppin
,
prettynails
,
prettystyle
,
primavera-estate
,
primavera-verano
,
rainy day essentials
,
sandals
,
sequins
,
sexy
,
sfilate
,
shirt
,
shoe
,
shoes
,
shoesall
,
shoesoftheday
,
shopping
,
skinny
,
skirt
,
spring-summer. otoño.invierno
,
staples
,
starsblack
,
stilettos
,
stilista
,
stilisti
,
streetstyle
,
style
,
swag
,
sweaters
,
tagsta
,
tagstagramers
,
tagsta_fashion
,
tape
,
tendenza
,
tendenze
,
trend
,
trends
,
tul falda
,
tul tulle dress
,
tul vestido
,
tulle
,
tulle skirt
,
tulle vestito
,
vogue
,
wagger
,
weheartit
,
woman