EN:
Hello World,
This winter one of the most popular ways to wear leopard print is in the form of a coat. It's no secret, that leopard print coat is a versatile piece for any girl with any personal style, as it can be glamour or grungy, or classic at the same time.
The leopard print coat looks super stylish worn with an all-black outfit and this is my favorite way.
Do you like this print?
See you later alligator,
Kisses.
_ _ _ _ _ _ _
IT:
Ciao Mondo,
Uno dei modi più popolari di questo inverno per indossare la stampa leopardata è nella forma di un cappotto. Non è un segreto, che il cappotto con questa fantasia è un pezzo versatile per qualsiasi ragazza con qualsiasi stile personale, in quanto risulta glamour, grungy e classico allo stesso tempo.
Il cappotto con stampa leopardata sembra super elegante se indossato con un abito tutto nero e questo è il mio modo preferito.
Vi piace questa stampa?
A domani,
Baci
_ _ _ _ _ _ _
ES:
Hola Mundo,
Una de las maneras más populares de este invierno para usar el estampado de leopardo es en forma de un abrigo.  No es ningún secreto, este tipo de abrigo es una pieza versátil para cualquier chica con cualquier estilo personal, porque puede ser glamour, grungy y clásico al mismo tiempo.
El abrigo con estampado de leopardo se ve super chic cuando se usa con un look todo de negro y esta es mi forma favorita.
¿Les gusta este estampado?
Hasta mañana,
Besos.
IndianSavage (alias Maggie D.)
Catch up with IndianSavage on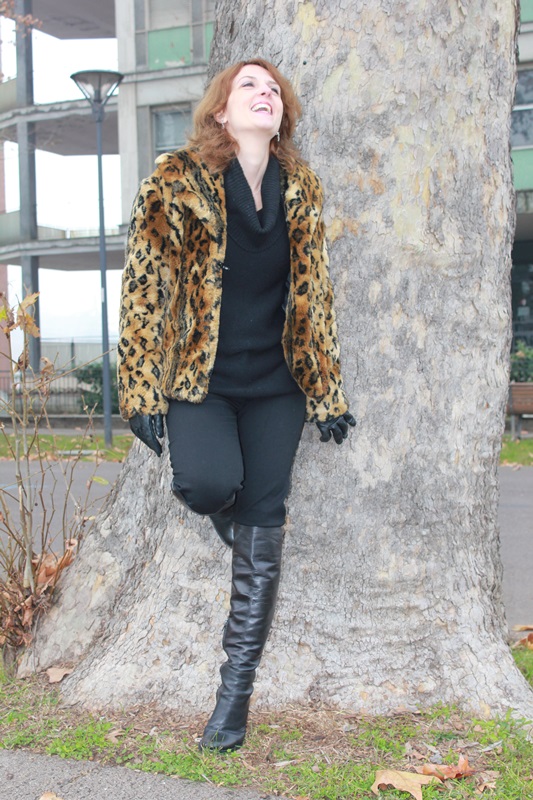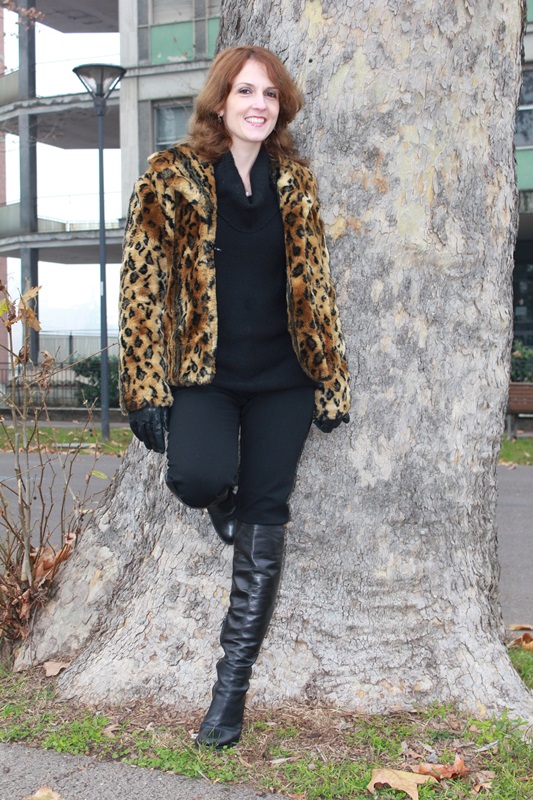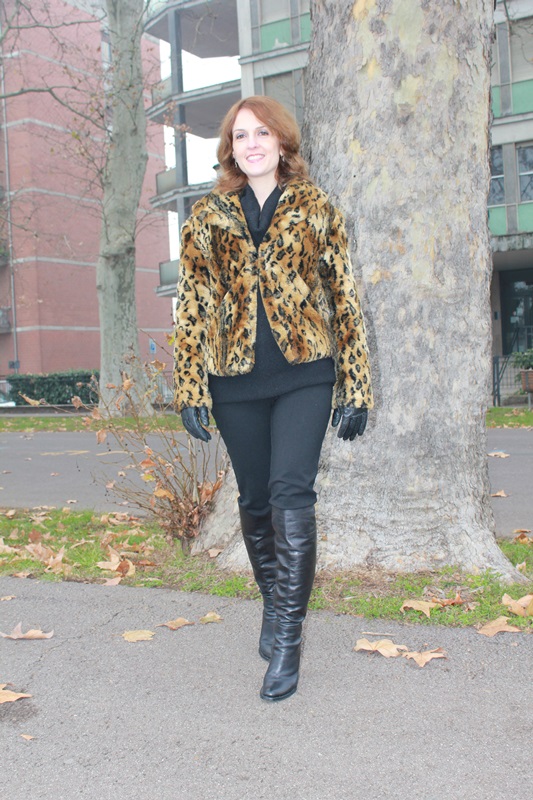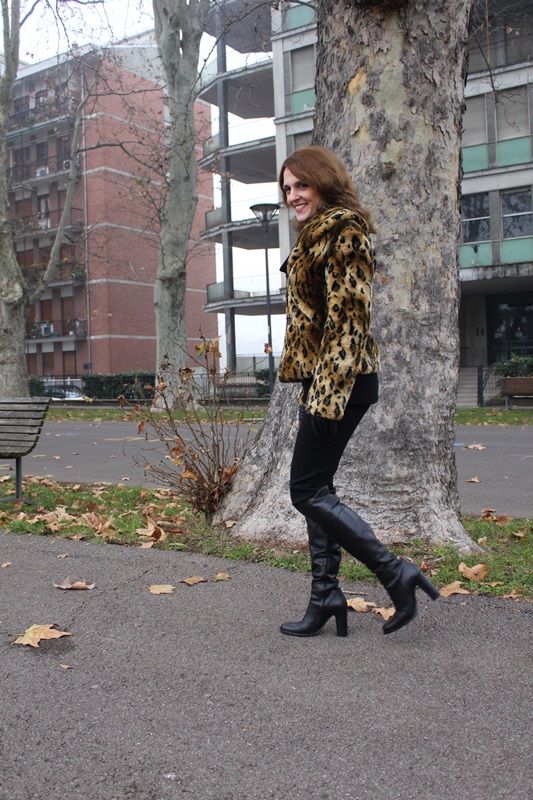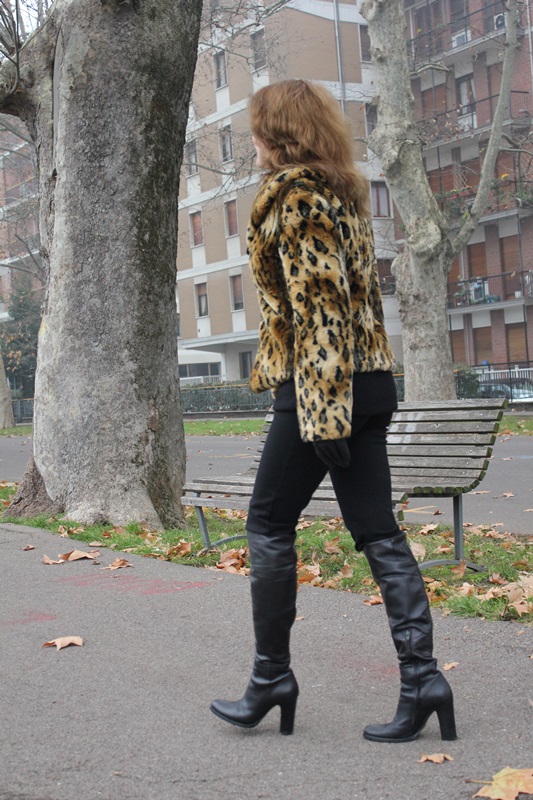 Location: Piacenza  – Photo credits: Mister Sitting Bull
I wear Rinascimento coat, Pinko leggings,Tommy Hilfiger sweater.
accessories
,
animalier
,
atuendo
,
autunno-inverno
,
barrym
,
bautyshorts
,
beautiful
,
beauty
,
bff
,
blog
,
blogdemoda
,
blogers
,
blogger
,
blogitalia
,
blogunitesstates
,
blogvenezuela
,
blonde
,
blondehair
,
blush
,
boots
,
brogues
,
brownhair
,
casual
,
catwalk
,
chic
,
classy
,
clothes
,
clothing
,
coat
,
collezioni
,
color
,
colors
,
come indossare il tartan
,
consulente de imagen
,
consulente di immagine
,
contest
,
converse
,
cool
,
coolhair
,
cosmetics
,
defilè
,
desfile
,
desk
,
dogtooth
,
dress
,
elegant
,
eleganza
,
eventi
,
eyeliner
,
eyeshadow
,
fall
,
fall-winter
,
fashion
,
fashion designer
,
fashion image consulting
,
fashion-doll
,
fashionable
,
fashionblogger
,
fashiondiaries
,
fashionstudy
,
fashionstyle
,
fashionulzzang
,
footwear
,
fun
,
funny
,
girl
,
girlfriends
,
girls
,
girlulzzang
,
girly
,
golook
,
hair
,
haircolor
,
haircut
,
hairdo
,
hairdye
,
hairposts
,
hairstyle
,
hairstyles
,
heart
,
heart dress
,
heels
,
highheel
,
highheels
,
How to wear leopard coat
,
how to wear tartan
,
insta
,
instafashion
,
instahair
,
instashoes
,
intervista
,
jean
,
korean fashion
,
laces
,
leopard coat
,
lifestyle
,
lingerie
,
lipgloss
,
lipstick
,
longhair
,
look
,
looks
,
love
,
lovestyle
,
mac
,
makeup
,
makeupartist
,
mascara
,
moda
,
model
,
models
,
mostaza
,
mustard
,
musthave
,
My october essentials
,
nail naildesigns
,
nailartaddict
,
nailartclub nailartaddicts
,
nailartheaven
,
nailartjunkie
,
nailcare
,
naildesign
,
nailpolish
,
nails
,
nailvarnish
,
neon
,
old
,
ootd
,
outfit
,
outfitstyles
,
palazzo
,
pants
,
pata de gallo
,
personal shopper
,
photography
,
Piacenza blog
,
piacenza fashion blog
,
Piacenza fashion blogger
,
pictures
,
pink
,
plaid
,
platforms
,
poppin
,
prettynails
,
prettystyle
,
primavera-estate
,
primavera-verano
,
rainy day essentials
,
red pants
,
sandals
,
scozzese
,
senape
,
sequins
,
sexy
,
sfilate
,
shirt
,
shoe
,
shoes
,
shoesall
,
shoesoftheday
,
shopping
,
shorts
,
skinny
,
skirt
,
snow outfit
,
socks
,
spring-summer. otoño.invierno
,
staples
,
starsblack
,
stilettos
,
stilista
,
stilisti
,
stockings
,
strange fashion
,
streetstyle
,
style
,
swag
,
sweaters
,
tagsta
,
tagstagramers
,
tagsta_fashion
,
tape
,
tartan
,
tartan blue and green
,
tartan shorts
,
tendenza
,
tendenze
,
tiger sweater
,
trend
,
trends
,
vogue
,
wagger
,
web
,
weheartit
,
winter
,
winter outfit
,
woman