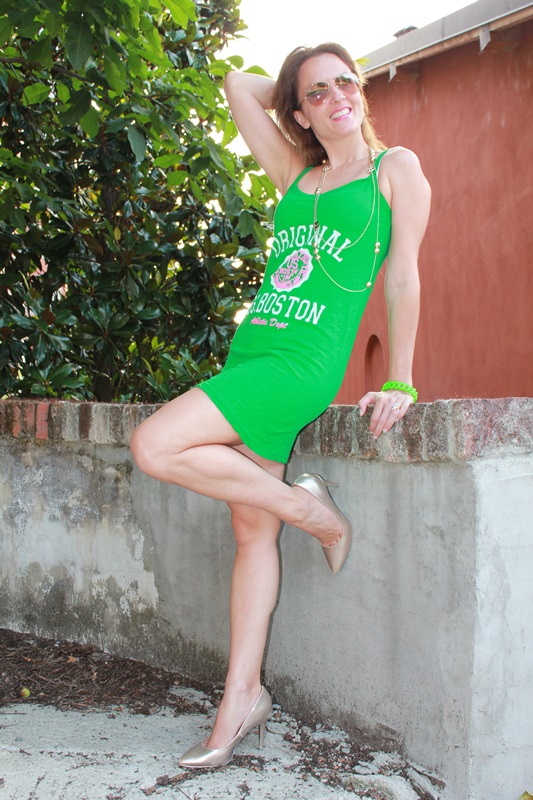 EN:
Hello World,
Whose fault is it? I don't know ….
Maybe…. the fact that I was born in a University campus (and yes ….  mom and dad were doing the last  years of the University at that time)
Maybe because …. My dad was a nerd-sporting-hot ……
I don't know really!
I most say that in my close there's always been a sweatshirt  or T-shirt from an American university (stolen from the closet of my parents ;) ).
Ahhh …. Now I understand ….. That's why I couldn't resist  to buy this dress that recalls  last year trend and this year still very present: the Sporty-chic
IT:
Ciao Mondo,
Colpa di chi? non lo so….
….Forse il fatto che sono nata in un Campus universitario (e sì…. mamma e papà in quel periodo erano agli ultimi anni dell'Università)
….Forse perché mio papà era un nerd-sportivo-fico……
Non lo so davvero!
Quello che si posso dire è che nel mio guardaroba c'è sempre stata una felpa o una maglietta universitaria americana (rubata dal armadio dei miei ;) ).
Ahhh…. Ora capisco….. Ecco perché non ho resistito e ho dovuto comprare questo vestito che richiama al trend dell'anno scorso e che anche quest'anno è molto presente: lo Sporty-chic.
A domani,
Baci.
ES:
Hola Mundo,
¿De quién es la culpa? No sé….
Tal vez …. el hecho de haber nacido en un campus universitario (y sí …. mamá y papá en ese momento asistían a los últimos años de la Universidad)
Tal vez porque …. Mi padre era un nerd-deportista-bienparecido……
No sé de verdad!
Lo que puedo decir es que en mi armario siempre ha habido una sudadera o una camiseta universidad americana (robada en el armario de mis padres ;) ).
Ahhh …. Ahora entiendo ….. Es por eso que no me pude resistir y tuve que comprar este vestido que refleja la tendencia del año pasado y que este año está muy presente: Sporty-chic.
Nos vemos mañana,
Besos.
IndianSavage (alias Maggie D.)
Follow me on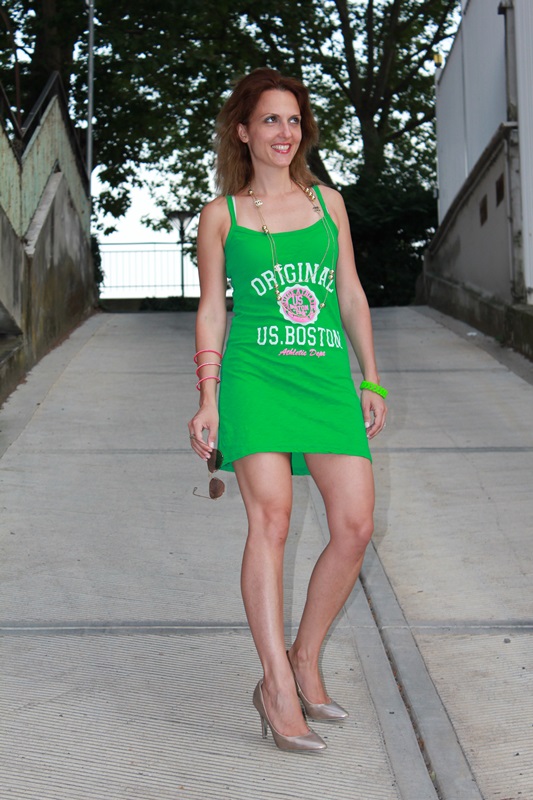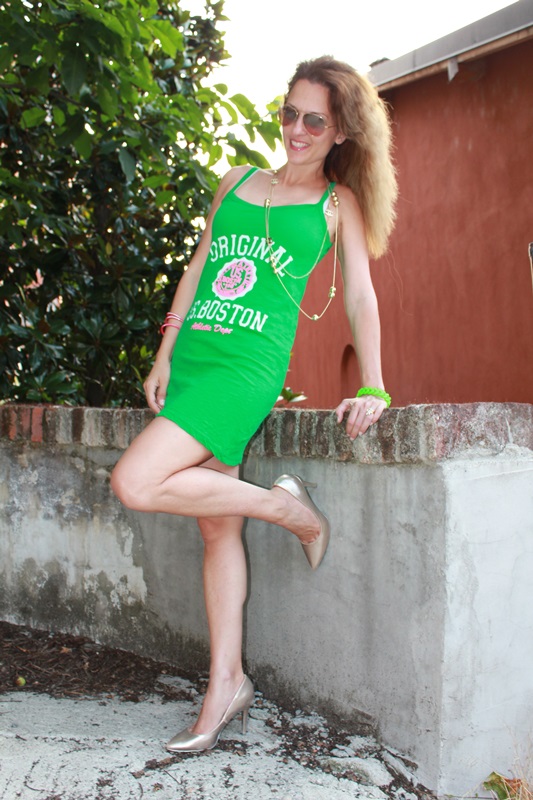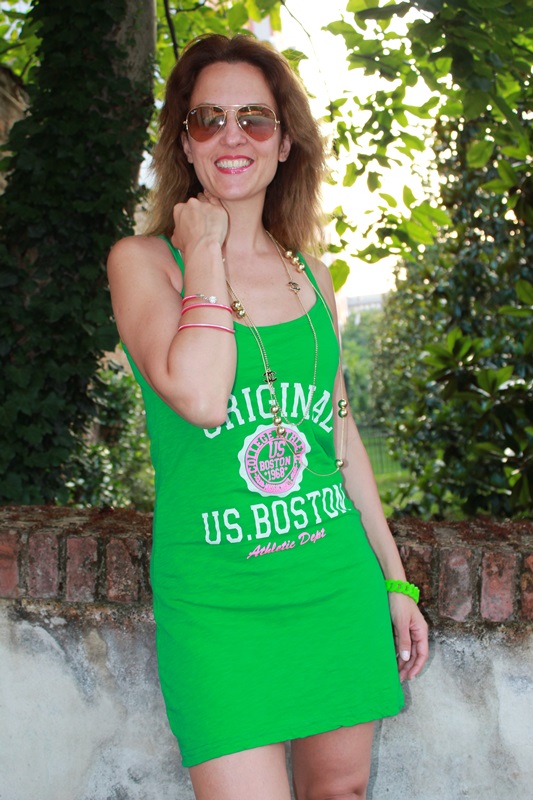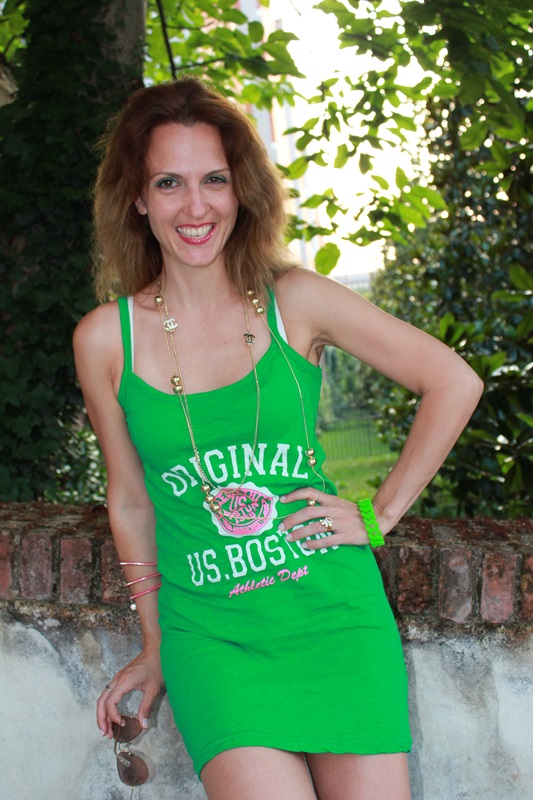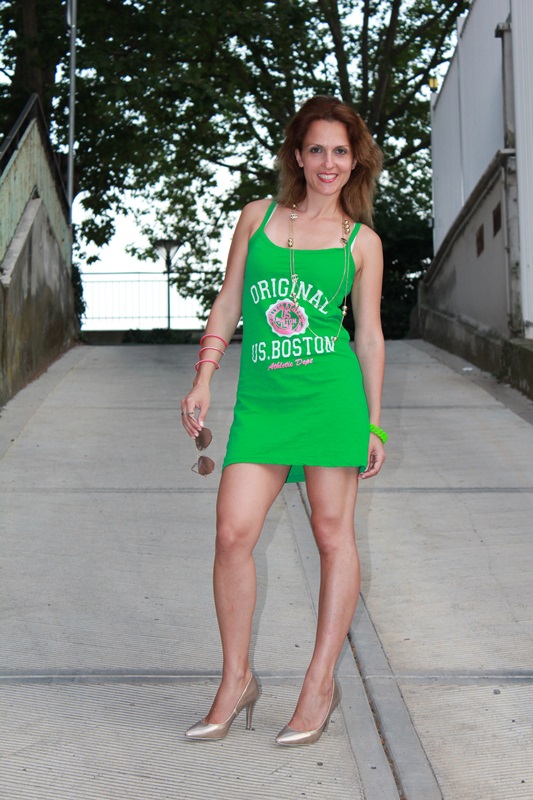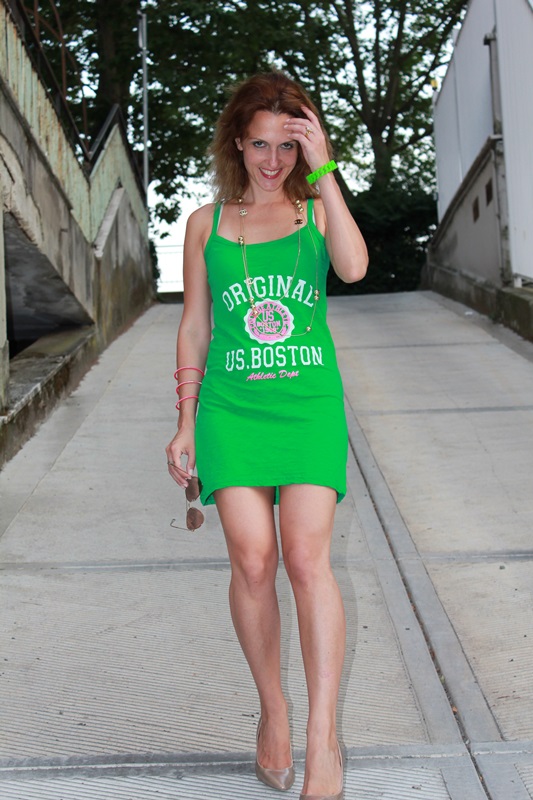 H&M Heels
Ray ban sunnies
accessori
,
accessories
,
amarillo
,
anelli
,
autumn outfit
,
bag
,
beautiful
,
beauty
,
blog
,
blogger
,
bloggers
,
boots
,
borse
,
cabello
,
cappelli
,
celebrity look
,
ceremony dresses
,
chanel
,
chic
,
cloth from India
,
collier
,
come vestire
,
cool
,
cute
,
elie saab
,
estilo
,
fall outfit
,
fashion
,
fashion blog
,
fashion victim
,
fashion week
,
fit
,
followme
,
giallo
,
green trikini
,
guess by marciano
,
Guess by Marciano heels
,
H&M
,
hair
,
heels
,
Hermes
,
indian savage
,
Instagram
,
ispirazione
,
jewelery
,
kelly
,
lifestyle
,
Long skirt
,
look
,
lv
,
macarons
,
make up
,
mango
,
margaret dallospedale
,
moda
,
modo di vestire
,
Mom's creation dress
,
My personal Review
,
natural beauty
,
olso
,
ootd
,
outfit
,
outfit 2013
,
outfit spring 2013
,
passarelle
,
Patrick Mesiano
,
personal shopper
,
photo
,
photography
,
photooftheday
,
Piacenza
,
Reciclar una prenda
,
Recycled garment
,
recycling
,
Ricicla un indumento
,
runways
,
settimana della moda
,
sfilata
,
shoes
,
Sneacker/Prada
,
social
,
sporty
,
sporty -chic
,
sportychic
,
spring outfit
,
stivali
,
street style
,
style
,
summer outfit
,
sunnies
,
tacchi
,
tendencia 2013
,
tendenza 2013
,
the diary of a fashion apprentice
,
trends 2013
,
trends must have
,
trikini
,
trikini verde
,
trilby hat
,
trilby outfit
,
tweet
,
twitter
,
vest
,
vestiti
,
video
,
vintage
,
winter outfit
,
yellow
,
youtube