EN:
Hello World,
One  question that I hate  the most  is: Where are you from?
Why? because honestly I never know what to say!
My origins are clearly Italian, Spanish and French … Although I was born in Kansas ,Wichita (U.S.A.) and raised in Italy and Venezuela …
So?? someone suggested to me: A gringa Italo-Venezuelan,
Well,I don't know…
From now on I decided that I will answer: Definitely I'm not  from Mars!
See you later alligator,
Kisses.
IT:
Ciao Mondo,
Una delle domande che più odio che mi sia rivolta è: Di dove sei?
Perché? ma perché sinceramente non so mai cosa rispondere!
Le mie origini sono chiaramente italiane, spagnole e francesi… Anche se sono nata in Kansas e cresciuta tra l'Italia e il Venezuela…
Quindi??? Una gringa italo-venezolana, come qualcuno mi ha suggerito?
Ma son saprei….
Ciò che si so è che ho deciso che d'ora in poi risponderò: Sicuramente non vengo da Marte!
A domani,
Baci.
ES:
Hola Mundo,
Una de las preguntas que más odio que hagan es: ¿De dónde eres?
¿Por qué?  porque honestamente nunca sé qué decir!
Mis orígenes son claramente italianas, españolas y francésas… Aunque nací en Kansas y crecí viajando entre Italia y Venezuela …
¿Y entonces? ¿Una gringa Italo-Venezolana, como alguien me sugirió?
Pues so se…
Lo que si decidí es que a partir de ahora voy a contestar: sin duda alguna, yo no vengo desde Marte!
Nos vemos mañana,
Besos.
IndianSavage (alias Maggie D.)
Catch up with IndianSavage on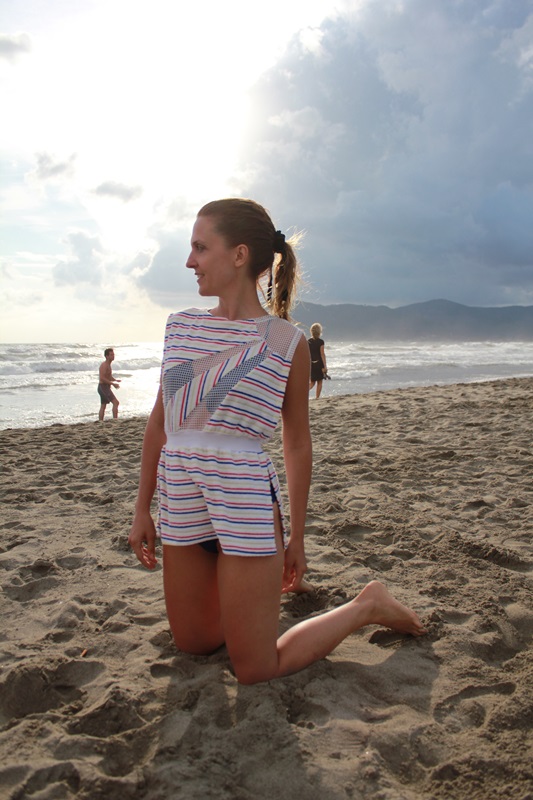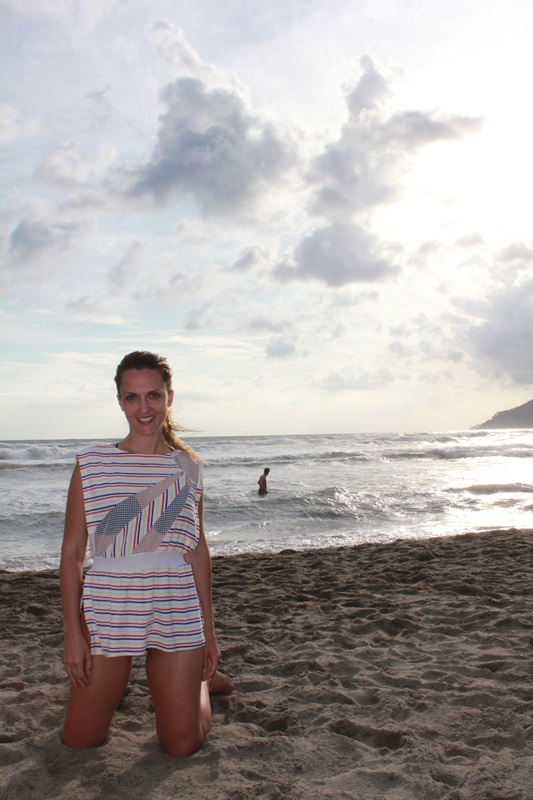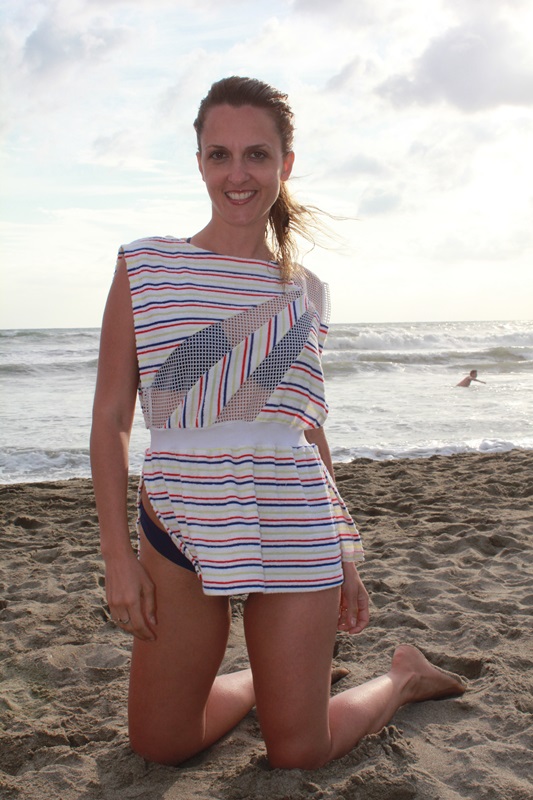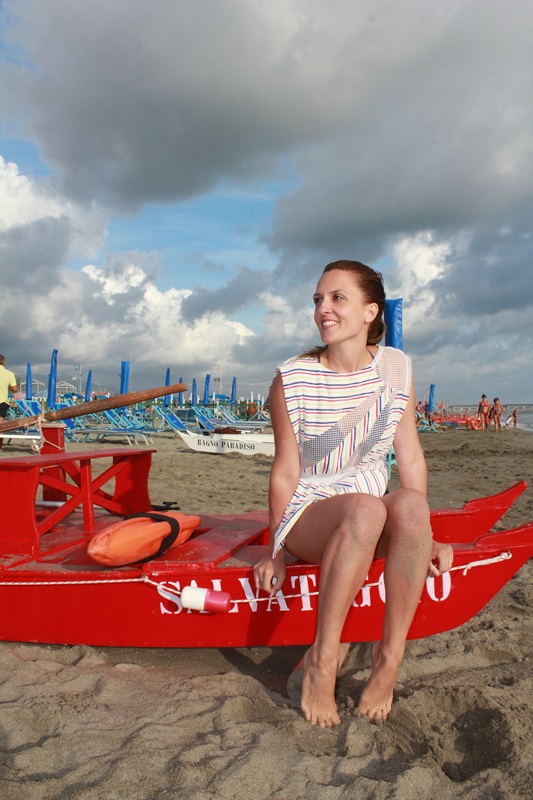 Location: Forte dei Marmi – Photo credits: Mr. Big
I wear
VINTAGE  terry dress, abito in spugna, vestido de textura toalla.