Hello World,
I always thought that when I 'm in a particular mood the best place for shopping is our closet, an old trunk full of outdated clothes (an a lots of memories) or better yet the mother or grandmother's closet ;)


This time I did it in my old trunk and I found these two-pieces suit made ​​for me by my mom!
It has a very exciting story….
My grandmother had ask one of her friends to buy the cloth in India to give it to me as a present and my mom designed and sewed the dress, following my suggestions.
I thought that It was perfect garment for hot summer evenings, spent at the beach ….
…. but this time I couldn't resist and I wore it for a special aperitif.
What more to say about it…  This is a dress that I treasure the most.
See you later alligator,
Kisses.
Ciao Mondo,
Ho sempre pensato che il miglior posto per fare shopping è il nostro armadio, un vecchio baule pieno di abiti sorpassati o meglio ancora l'armadio di mamma o di nonna ;)
Io questa volta l'ho fatto nel mio baule dei ricordi e ho trovato questo vestito a due pezzi fatto per me dalla mia mamma!
Lui ha una storia molto emozionante….
Mia nonna ha incaricato una sua amica di acquistare la tela in India per poi regalarla a me e mia mamma ha disegnato e cucito l'abito, seguendo le mie preferenze.
L'avevo pensato come il capo perfetto per le serate calde d'estate, trascorse in spiaggia….
…. ma questa volta non ho resistito e l'ho indossato per un aperitivo speciale.
Che dire… E' un vero tesoro per la sottoscritta.
A domani,
Baci.
Hola Mundo,
Siempre pensé que el mejor lugar para ir de compras es nuestro armario, un viejo baúl lleno de ropa obsoleta o mejor aún el armario de nuestra madre o abuela ;)
Yo esta vez lo hice en mi baúl de los recuerdos y me encontré con este traje de dos piezas hecho para mí por mi mamá.
Él tiene una historia muy interesante ….
Mi abuela pidió a una de sus amigas que le comprara una tela especial en India para regalarla a mí y mi madre diseñó y cosió el vestido, siguiendo mis preferencias.
Había pensado en ella como en la prenda perfecta para las noches de verano, pasadas en la playa ….
…. pero esta vez no pude resistir y me la puse para un aperitivo especial.
¿Qué les parece? … Es un verdadero tesoro para mí.
IndianSavage (alias Maggie D.)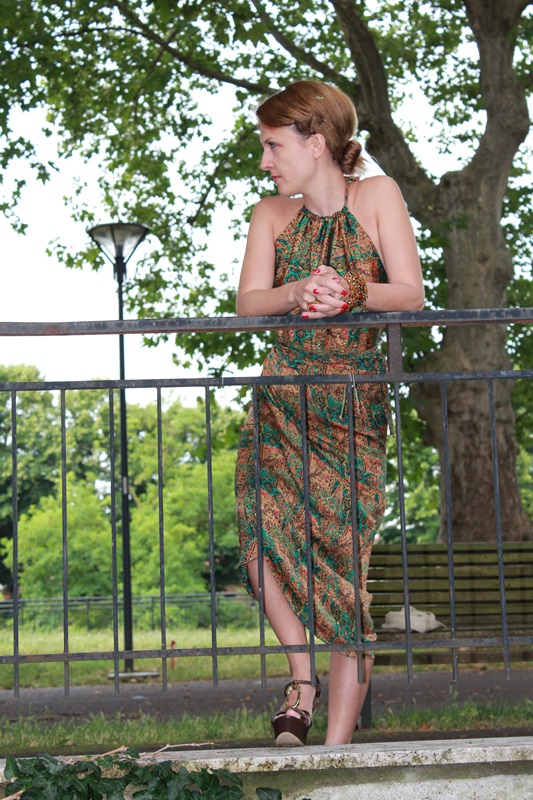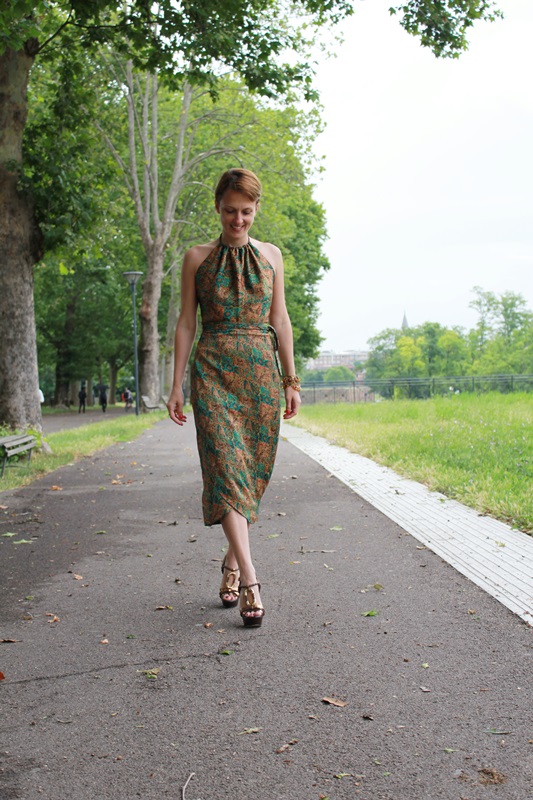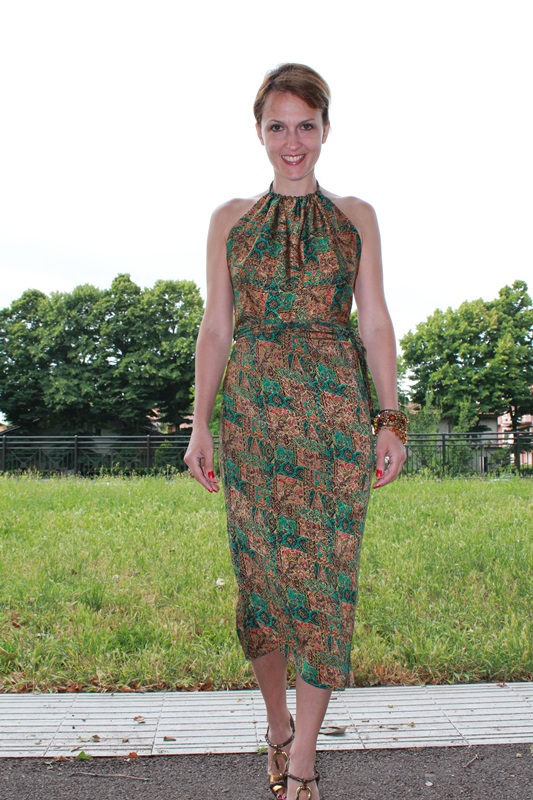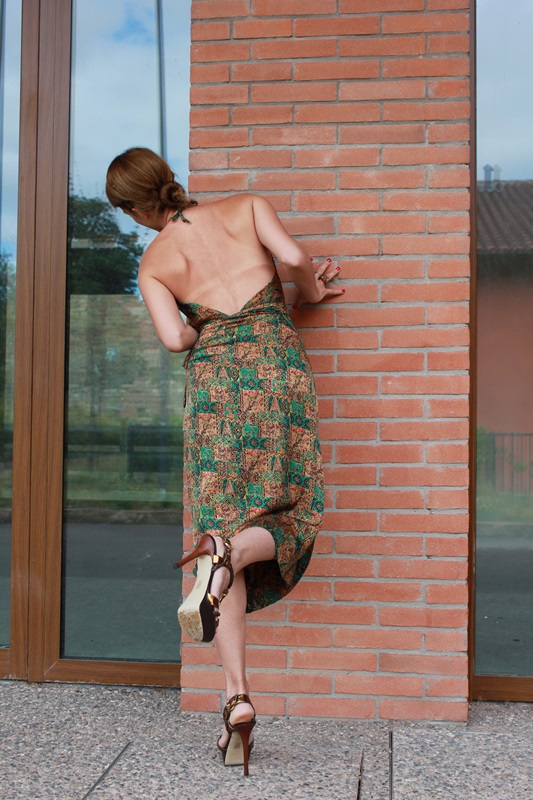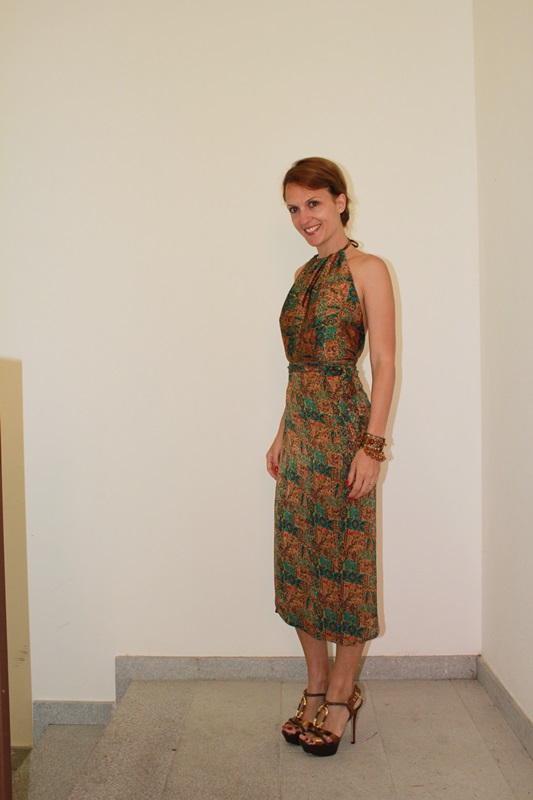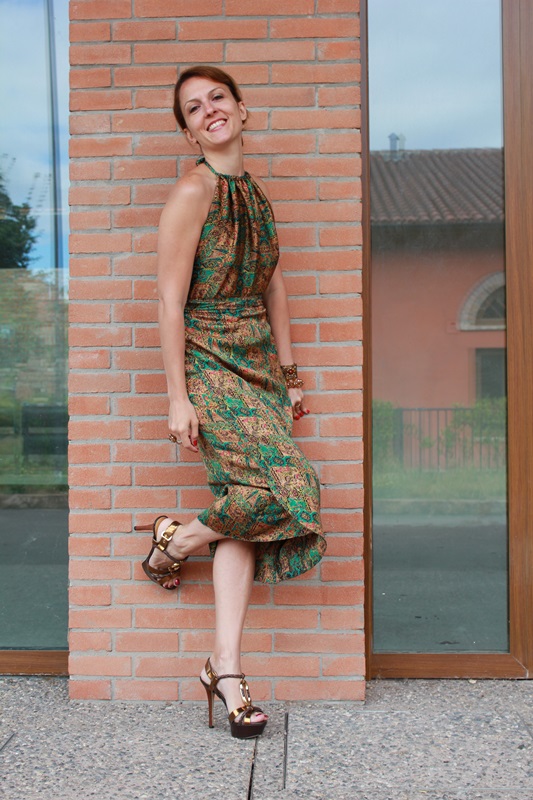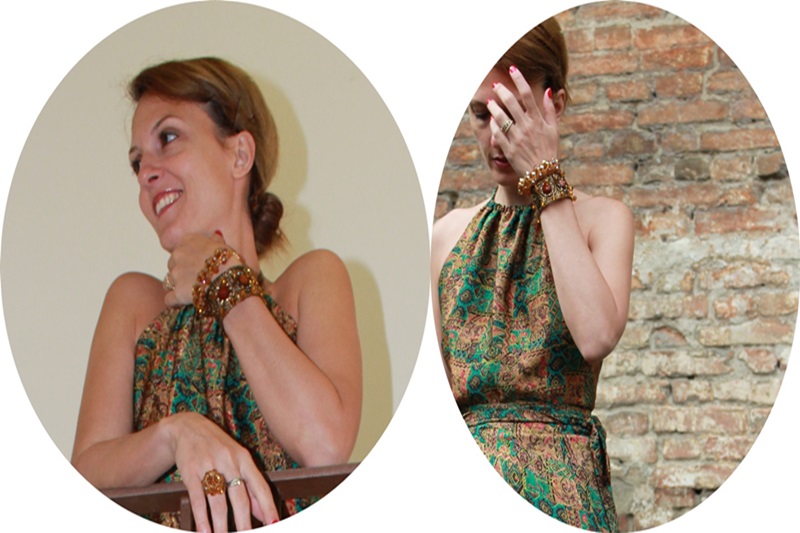 Mom's creation  dress
Guess by Marciano heels
accessori
,
accessories
,
anelli
,
autumn outfit
,
bag
,
beautiful
,
beauty
,
blog
,
blogger
,
bloggers
,
boots
,
borse
,
cabello
,
cappelli
,
celebrity look
,
chanel
,
cloth from India
,
collier
,
come vestire
,
cool
,
cute
,
elie saab
,
estilo
,
fall outfit
,
fashion
,
fashion blog
,
fashion victim
,
fashion week
,
fit
,
followme
,
green trikini
,
guess by marciano
,
Guess by Marciano heels
,
H&M
,
hair
,
heels
,
Hermes
,
indian savage
,
ispirazione
,
jewelery
,
kelly
,
lifestyle
,
Long skirt
,
look
,
lv
,
macarons
,
make up
,
mango
,
margaret dallospedale
,
moda
,
modo di vestire
,
Mom's creation dress
,
My personal Review
,
natural beauty
,
olso
,
ootd
,
outfit
,
outfit 2013
,
outfit spring 2013
,
passarelle
,
Patrick Mesiano
,
personal shopper
,
photo
,
photography
,
photooftheday
,
Piacenza
,
runways
,
settimana della moda
,
sfilata
,
shoes
,
Sneacker/Prada
,
social
,
spring outfit
,
stivali
,
street style
,
style
,
summer outfit
,
tacchi
,
the diary of a fashion apprentice
,
trends must have
,
trikini
,
trikini verde
,
trilby hat
,
trilby outfit
,
tweet
,
twitter
,
vest
,
vestiti
,
video
,
winter outfit
,
youtube