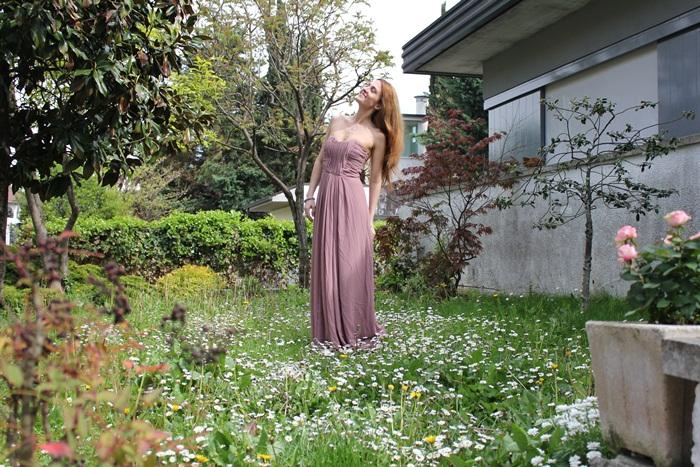 Good Evening World!
There are some days that I wish I were in a fairy tale and never come out!
And now with this post I'll let you know my little secret: Do you know how I fight depression since I was 15 years old? Reading my favorite author! William Shakespeare. I think I know the dialogues by heart! Even I read them in the original language, I know I'm masochistic 
A Midsummer Night's Dream is not my favorite …. But The Tempest!
This post should be the end of a chapter of my life and the beginning of a new one…  Would it be possible? I hope so!  Fingers cross for your indiansavage!
Happy week!
Buonasera Mondo!
Ci sono giorni in cui vorrei essere in una favola! E non svegliarmi mai e poi mai!
Ed ecco che con questo post vi svelo un mio piccolo segreto: sapete come combatto ladepressione da quando ho 15 anni? Leggendo il mio autore preferito! William Shakespeare! Penso di sapere a memoria molti dialoghi delle sue opere! Addirittura li ho letti in lingua originale  sono masochista lo so  !!!
Sogno di una notte di mezz'estate non è la mia preferita….  Ma The Tempest!
Questo post dovrebbe essere la fine di un capitolo della mia vita e l'inizio di un altro… sarà così? Incrociate le dita per la vostra indiansavage!
Un bacio e buon inizio settimana!!!!!
Mundo, ¡Buenas noches!
Hay días en que me gustaría estar en un maravilloso cuento de hadas. ¡Y nunca, nunca despertar!
Y ahora, con este post voy a contarles uno de mis pequeños secretos: ¿ustedes saben cómo  he luchacho contra la depresión desde que tengo 15 años? Leyendo las obras literarias de mi autor favorito: William Shakespeare. Creo que sé los diálogos de memoria de muchas de sus obras! Incluso las he leído en el idioma original…  si yo soy masoquista   ¡Lo sé!
El sueño de una noche de verano no es mi favorita….  Es "The Tempest".
Me gustaría que esta entrada represente el final de un capítulo de mi vida y el comienzo de otro…  ¿va a ser así? ¡Cruzen los dedos para vuestra indiansavage!
Un beso y ¡Feliz semana!
 SEE YOU LATER ALLIGATOR 
accessori
,
accessories
,
anelli
,
autumn outfit
,
bag
,
beautiful
,
beauty
,
blog
,
bloggers
,
boots
,
borse
,
cabello
,
cappelli
,
celebrity look
,
chanel
,
collier
,
come vestire
,
cool
,
cute
,
elie saab
,
fall outfit
,
fashion
,
fashion blog
,
fashion victim
,
fashion week
,
fit
,
followme
,
hair
,
ispirazione
,
lifestyle
,
look
,
lv
,
moda
,
modo di vestire
,
My personal Review
,
natural beauty
,
olso
,
ootd
,
outfit
,
passarelle
,
personal shopper
,
photo
,
photography
,
photooftheday
,
runways
,
settimana della moda
,
sfilata
,
shoes
,
social
,
spring outfit
,
stivali
,
street style
,
style
,
summer outfit
,
tacchi
,
trends must have
,
tweet
,
twitter
,
vestiti
,
video
,
winter outfit
,
youtube