EN:
Hello World,
On June twelfth  was held in Milan at La Pelota, "Abstract Feelings," the year-end event organized by Accademia del Lusso  to present the creations of their students.
A different fashion show  for those who  had attended so far, in which Art and Creativity blend together to create real masterpieces.
Who thought that these 70 creations (selected from 320 proposals) were simple "special" clothes , did not understand the true concept of this project, It is completely inspired by the universe's inner.
The clothes presented included two opposite and complementary interpretations of this theme: The Mantra dress (viewed as a cyber-punk armor worn by a warrior timeless) and The Totem dress (considered an eternal entity, sacred and scary).
The sensation that I had while I was watching entranced, all this creativity and all these brilliant ideas of those students, were perfectly connected to the concept that these young artists wanted to express; which is the research of spiritual connections between the outside world and the need to know and worship sacred subjects.
As ancurious observer  and as a  lover of everything that is new,fresh an so creative I wanted to congratulate them and say BRAVO! to our future designers.
I leave you with some shoots we took during the fashion show, hoping that they'll give you the same feelings that we had.
Here the link Accademia del Lusso, where you may  find all the informations related to their courses.
See you later alligator,
Kisses.
_ _ _ _ _ _ _
IT:
Ciao Mondo,
Lo scorso 12 giugno si è tenuto a Milano, presso lo spazio La Pelota, "Abstract Feelings",   l'evento di fine anno organizzato da Accademia del Lusso per presentare le creazioni dei loro migliori studenti.
Una sfilata diversa da quelle che finora avevo presenziato, in cui Arte e Creatività si fondono per realizzare veri capolavori.
Chi ha pensato che queste 70 creazioni (selezionate tra 320 proposte) fossero semplici abiti "particolari", non ha capito il vero concetto di questo progetto, completamente ispirato all'universo interiore dell'individuo.
Gli abiti presentati comprendevano due interpretazioni opposte e complementari di questo tema: L'abito Mantra (visto come una corazza cyber-punk indossata da un guerriero senza tempo) e L'abito Totem (considerato come il vestito di  un'entità eterna, sacra ed inquietante).
Le sensazioni, che ho provato osservando estasiata l'ingegno e l'estro di questi studenti, rispecchiavano perfettamente i concetti che questi giovani artisti hanno voluto esprimere: la ricerca di connessioni spirituali con il mondo esterno e la necessità di conoscere ed adorare soggetti sacri.
Da osservatrice curiosa ed innamorata di tutto ciò che è "Nuovo" e "Creativo", posso solo aggiungere: BRAVO! ai nostri futuri stilisti.
Vi lascio con alcuni scatti che abbiamo fatto durante la sfilata con la speranza di farvi "sentire" quello che abbiamo provato noi dal vivo e con il link a  Accademia del Lusso, dove potrete trovare tutte le informazioni relative ai loro corsi.
A domani,
Baci
_ _ _ _ _ _ _
ES:
Hola Mundo,
Este 12 de junio pasado se llevo a cabo en Milán, en el espacio La Pelota, "Abstract Feelings", el evento de fin de año organizado por la Accademia del Lusso para presentar las creaciones de sus mejores estudiantes.
Un desfile diferente a los que habían asistido hasta el momento, en el que Arte y Creatividad se mezclan para crear verdaderas obras de arte.
Quién piensa que estas 70 creaciones (seleccionadas entre 320 propuestas) eran simples prendas "especiales", no pudo entender el verdadero concepto de este proyecto, totalmente inspirado en el universo nterior de cada persona.
Los vestidos que  presentaron incluyeron dos interpretaciones opuestas y complementarias de este tema: El vestido Mantra (visto como una armadura cyber-punk usada por un guerrero atemporal) y El vestido Totem (considerado como la prenda maestosa de una entidad eterna y sagrada).
Los sentimientos, que probé  viendo seducida ​​el ingenio y la creatividad de estos estudiantes, reflejaron a la perfección los conceptos que estos jóvenes artistas han querido expresar: la búsqueda de conexiones espirituales con el mundo exterior y la necesidad de conocer y adorar a personajes sagrados.
Come observadora curiosa y amante  de todo lo que es "nuevo" y "creativo", sólo puedo añadir: BRAVO! a nuestros futuros diseñadores.
Os dejo con algunas fotos que tomamos durante el desfile con la esperanza de que puedan "sentir" lo que vivimos en ese momento y con el enlace a Accademia del Lusso, donde encontrarán toda la información relacionada a sus cursos.
Hasta mañana,
Besos.
IndianSavage  (alias Maggie D.)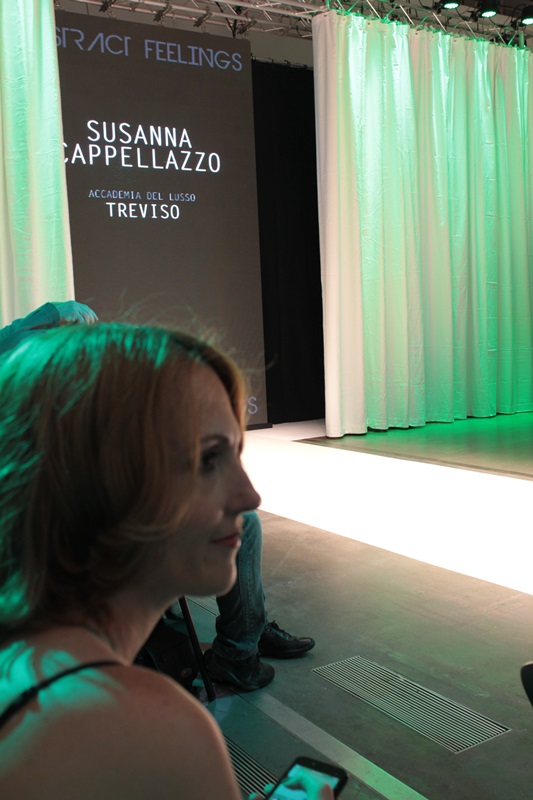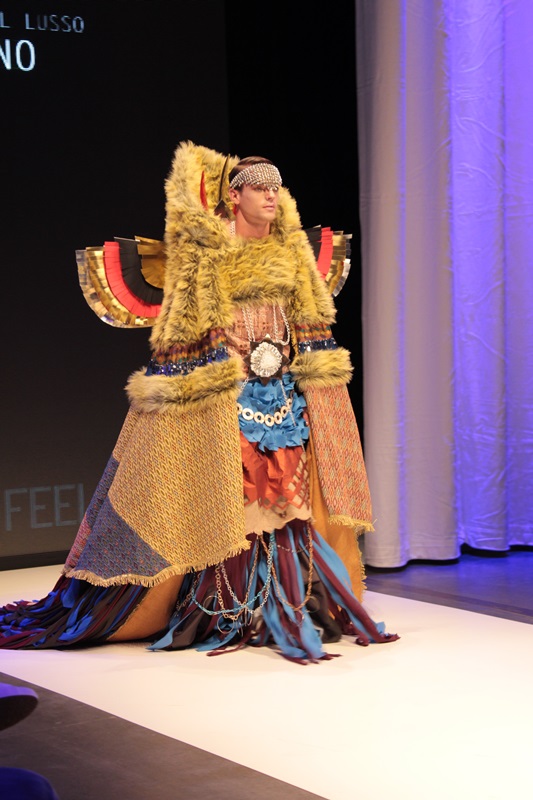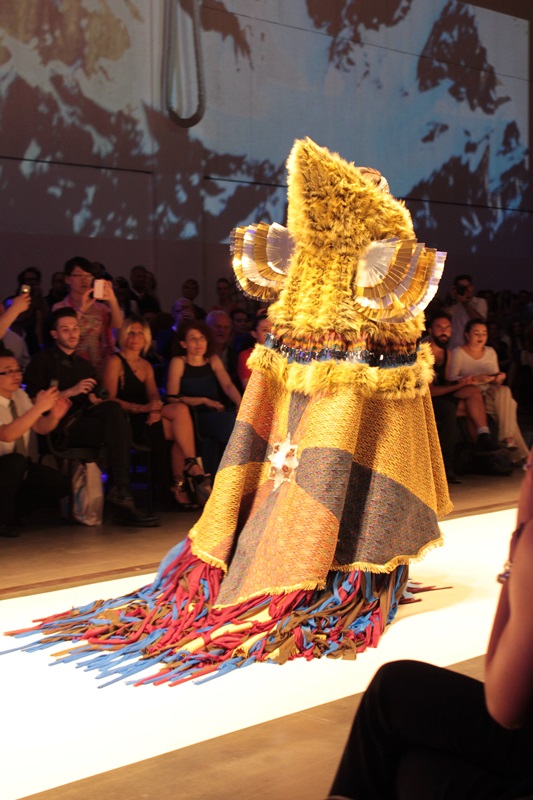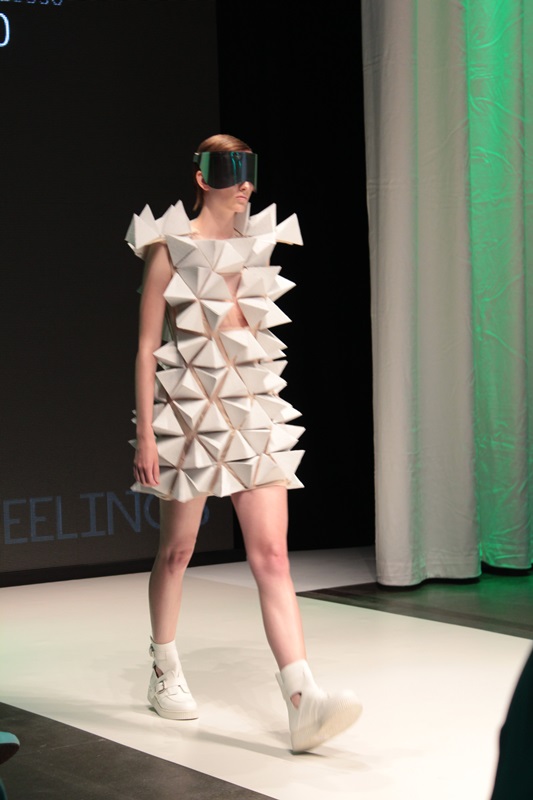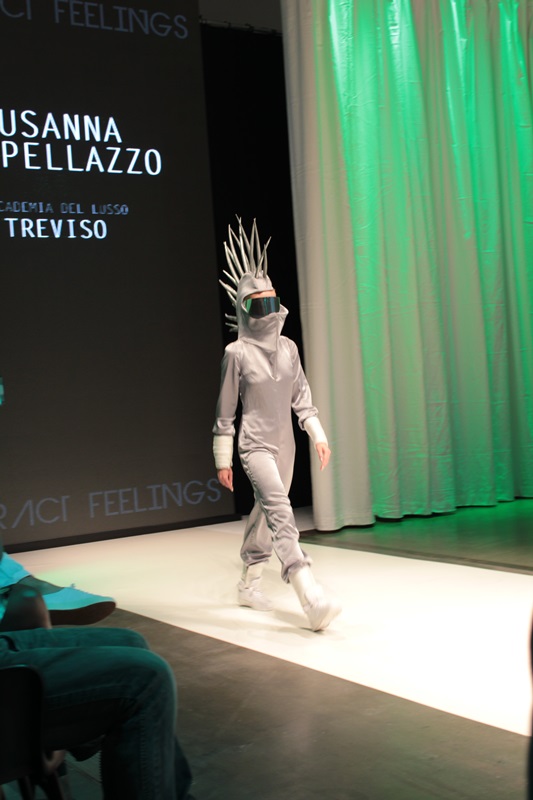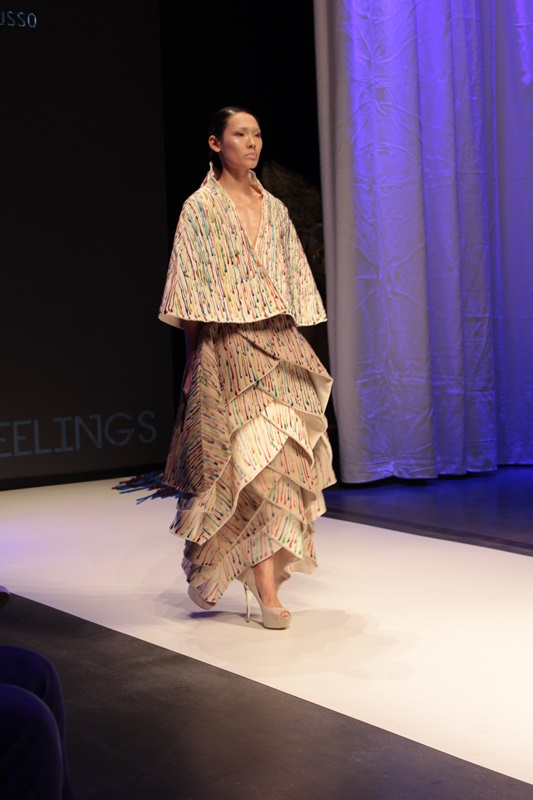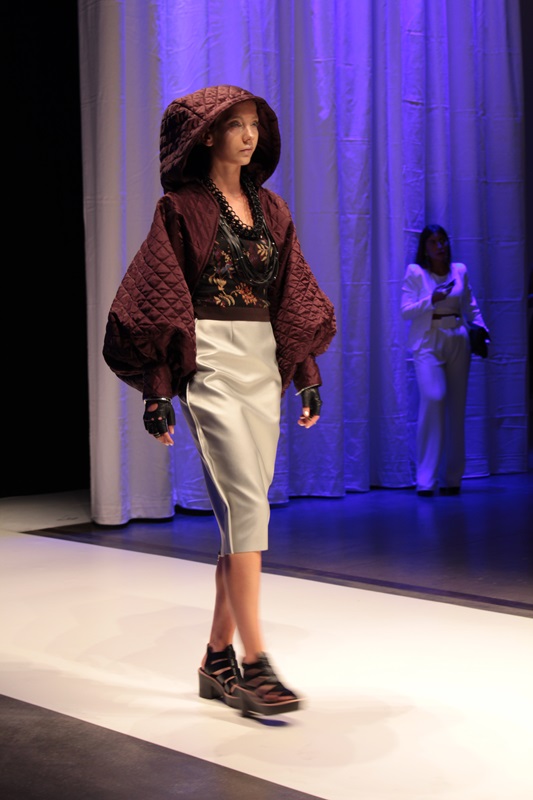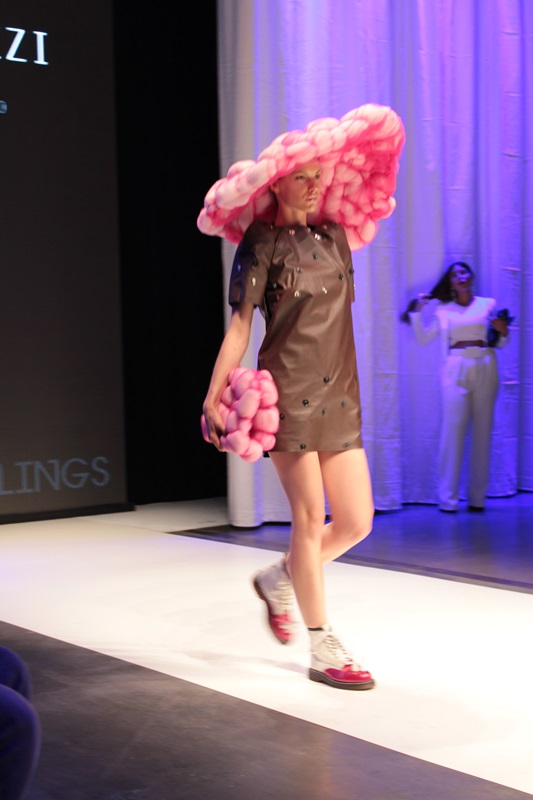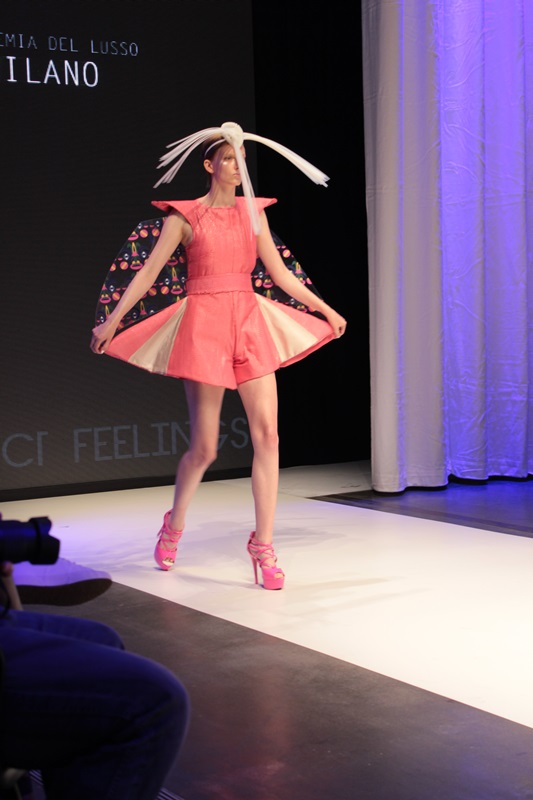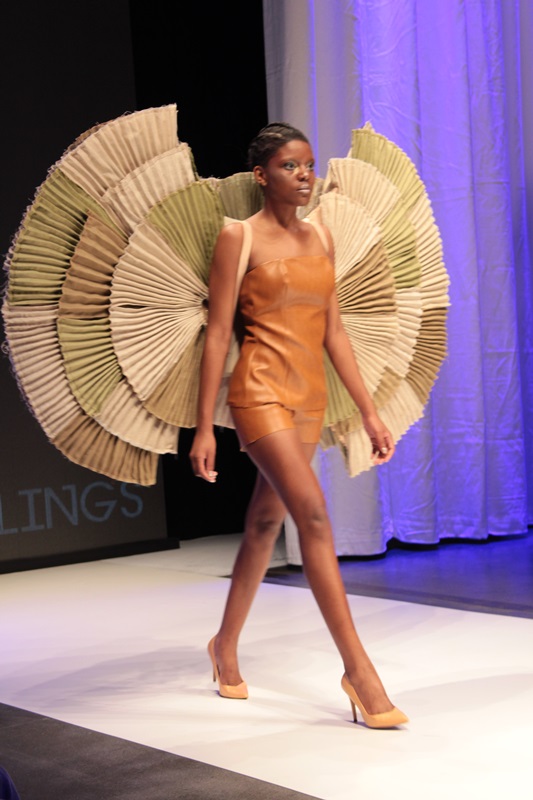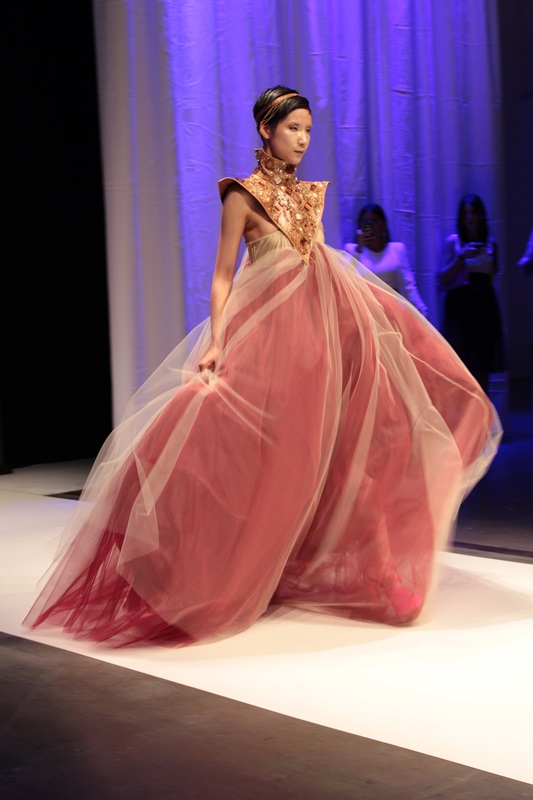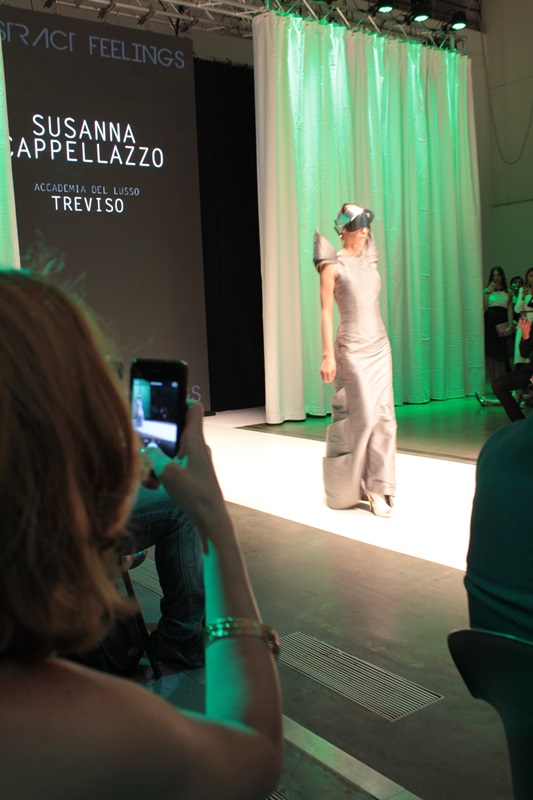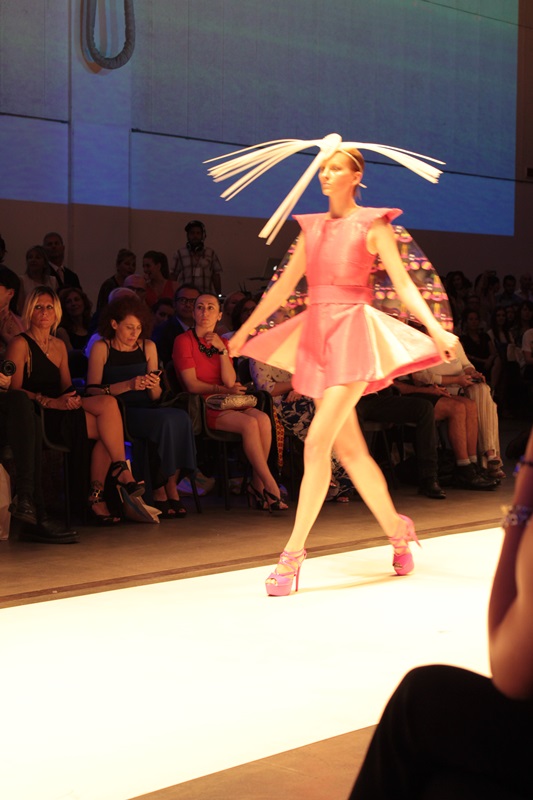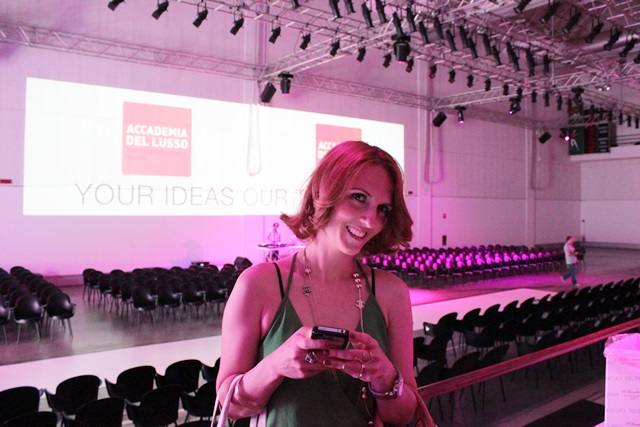 "Abstract Feelings"
,
Accademia del Lusso
,
consulente de imagen
,
consulente di immagine
,
fashion blog
,
fashion blogger
,
fashion image consulting
,
fashion show
,
fashion tips
,
High-waisted trousers
,
how to wear
,
Italian fashion blogger
,
margaret dallospedale
,
personal shopper
,
Personal Style
,
Piacenza fashion blogger
,
The Indian Savage diary
,
Usa fashion blogger
,
Venezuela Fashion blogger
,
Wichita fashion blogger