Flower necklace on my International fashion blog
Flower necklace for a sweet outfit (Winter OOTD)
Hello World, Today I'm recovering from certain creepie "readings". No, they're not books… and No, I will not refer to anyone. But I tell you that Elisabetta is doing a documentary video very interesting. I wonder if she ever publish. I don't think, we do not want problems with family and friends. Returning to us, there are objects that put you in a good mood and make you feel good, like this necklace with flower by Les Naturelles. Accessories that give a stylish look like this I wear. Lace skirt, sweater and high heels (you know that I have a husband very tall, right?). See you later alligator, kisses.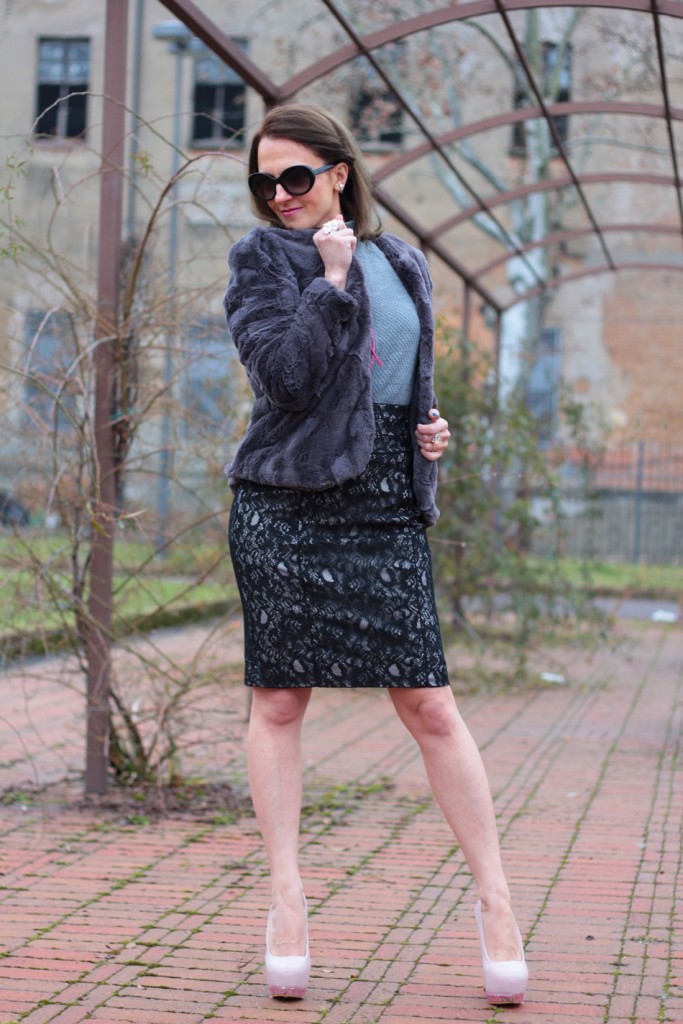 Flower necklace for a sweet outfit (Winter OOTD)
Buongiorno Mondo, Oggi sono reduce da certe "letture" inquietanti. No, non sono libri… e no, non farò riferimento a nessuno. Ma vi dico che Elisabetta sta facendo un video documentario molto interessante. Chissà se lo pubblicherà mai. Non penso, non vogliamo denunce da familiari e amici. Ritornando a noi, ci sono oggetti che mettono di buon umore e che ti fanno sentire bene, come questa collana con fiore della linea Les Naturelles. Accessori che trasformano un look elegante come questo che indosso io. Gonna in pizzo, maglione e tacchi altissimi (lo sapete che ho un marito alto, vero?). A domani, baci.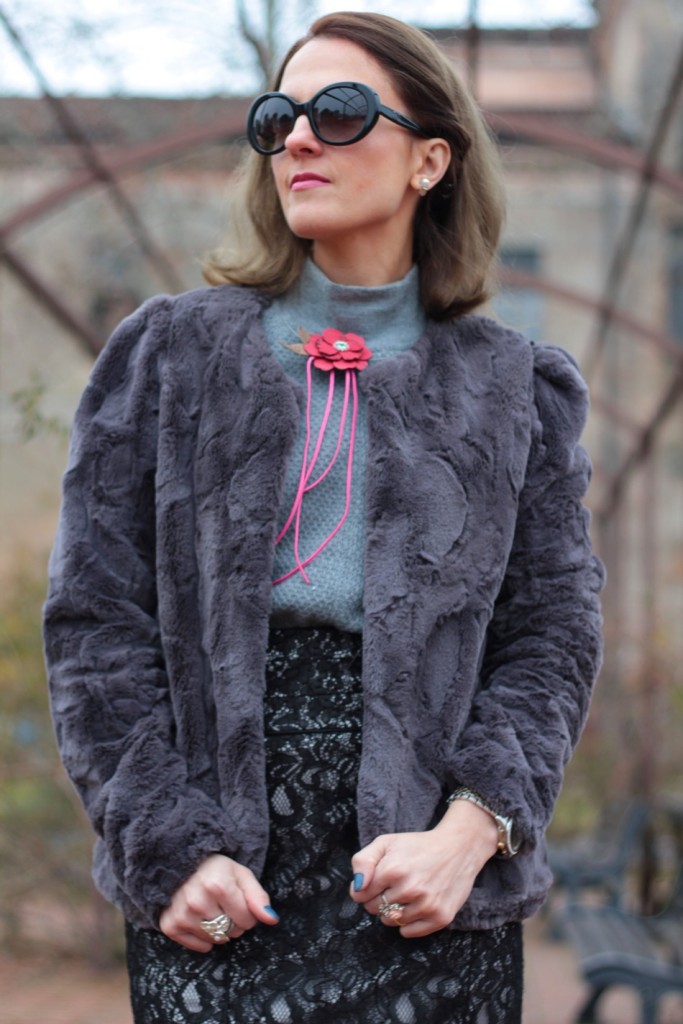 Flower necklace for a sweet outfit (Winter OOTD)
Hola Mundo, Hoy me estoy recuperando de ciertas "lecturas" inquietantes. No, son libros… y no, no voy a hacer referencia a nadie. Pero yo os digo que Elisabetta está haciendo un documental muy interesante. Me pregunto si algun día publicará este video. No creo, no queremos quejas de familiares y amigos. Volviendo a nosotros, hay objetos que te ponen de buen humor y te hacen sentir bien, como este collar con flor de la línea Les Naturelles. Accesorios que transforman un atuendo elegante como este de hoy. Falda de encaje, suéter y zapatos de tacón alto (ustedes saben que tengo un marido muy alto, ¿no?). Hasta mañana, besos.