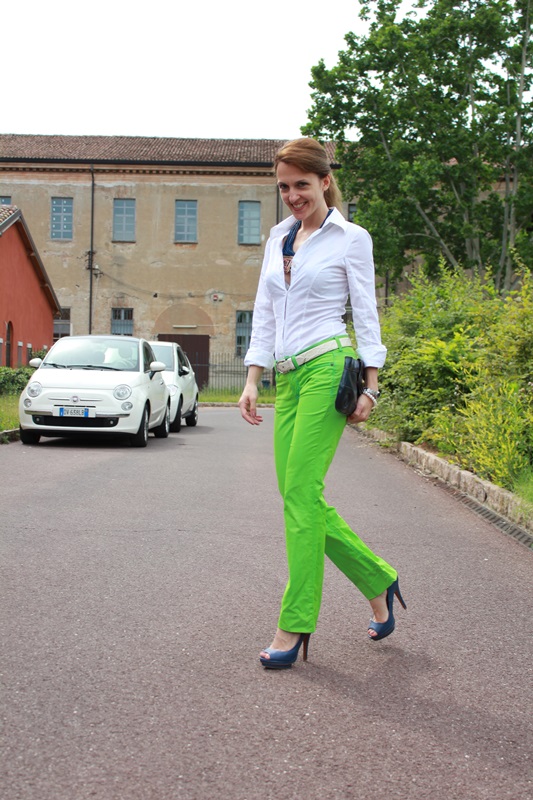 Hello World,
I found out I had these green fluo pants in my closet and I don't remember ever having seen it before
Very interesting … I don't even know when I've bought them.
This color has attracted me, because I had to think very carefully about "how to combine the achromatic color, blue and the green fluo", so as not to create the clown's effect.
What do you think? I would say: That's OK!
I really need smile today, because My MAC is broken and I don't know what to do…  I hope the Apple customer service help me as soon as possible.
See you later alligator
Kisses
Ciao Mondo,
Ho scoperto di avere questi pantaloni di color verde fluo nel mio armadio e di non averli mai indossati.
Interessante.. Non ricordo neppure di averli acquistati…
Eppure il colore mi ha attratto molto per il solo fatto di dover scervellarmi ad abbinarlo a capi di colori acromatici e un tocco di blu, in modo di non creare l'effetto clown!
Che dite? E' andata direi!
Ci voleva un sorriso oggi, visto che il mio MAC appena acquistato ha lasciato le penne senza dire il perché…. Lascio tutte le mie speranza al servizio clienti di Apple.
A domani
Baci
Hola Mundo,
Descubrí que tenía estos pantalones en mi armario y que nunca los había usado.
Interesante… Ni siquiera recuerdo cuando los compré…
Sin embargo, el color me atrajo mucho, porqué deseaba combinarlo con prendas de colores acromáticos y una pincelada de azul marino para evitar el "efecto payaso".
¿Qué dicen ustedes? Yo diría que logré mi objetivo.
Necesitába una sonrisa hoy, porque mi MAC acaba de dejarme y sin decir por qué …. Dejo toda mi esperanza al equipo del servicio al cliente de Apple
Hasta mañana,
Besos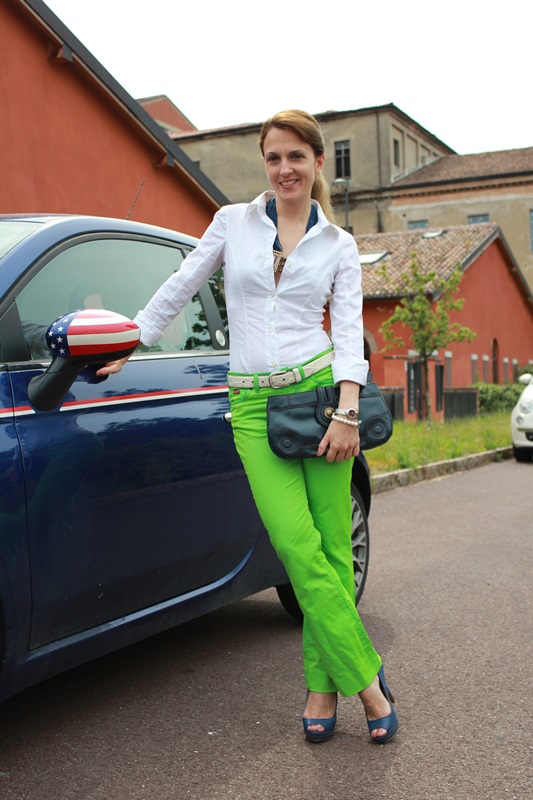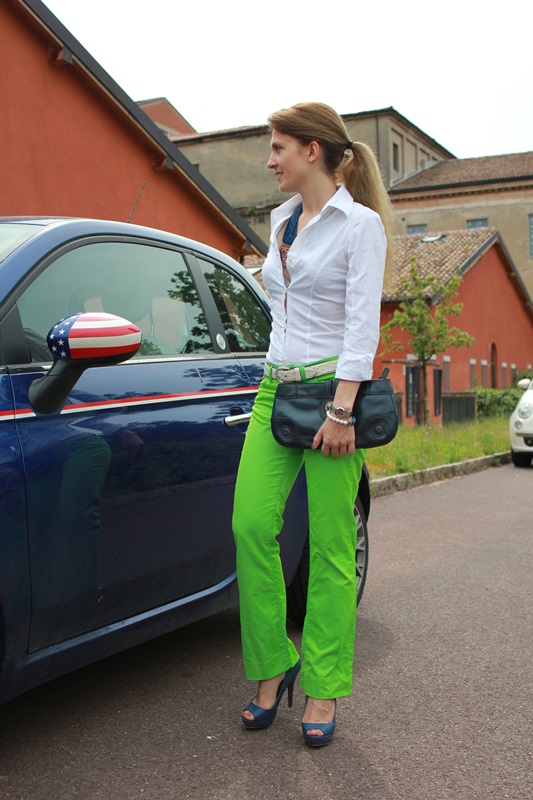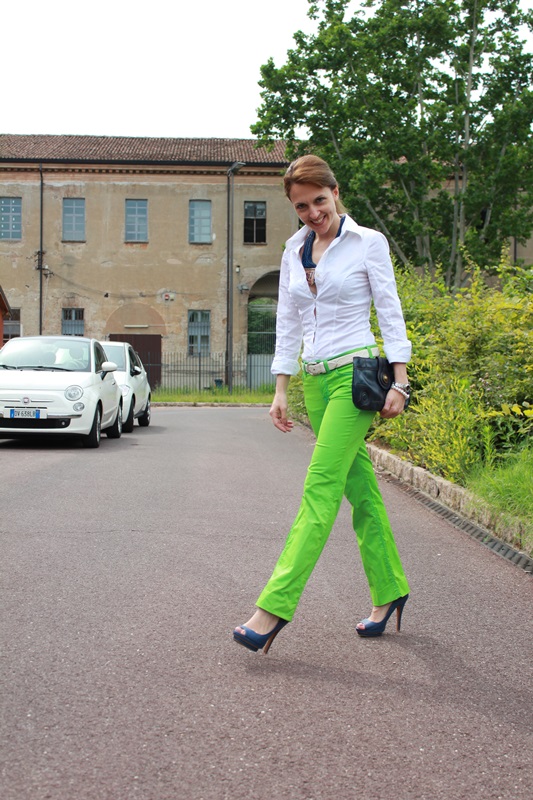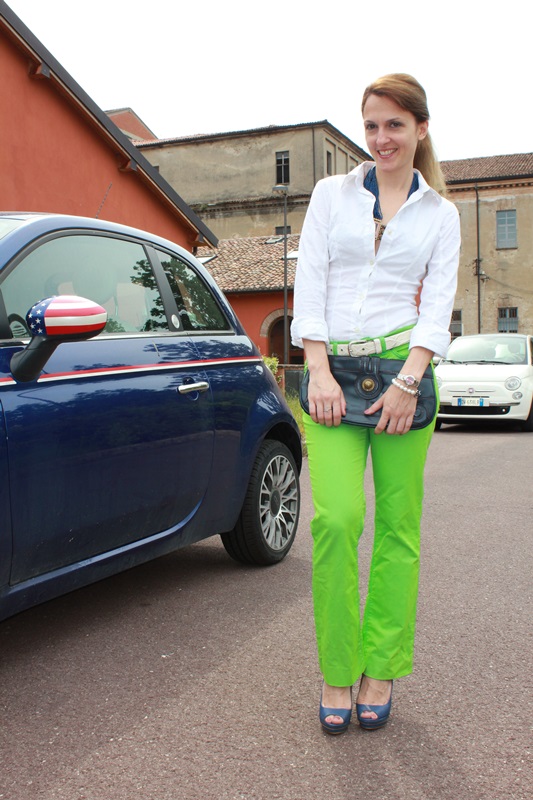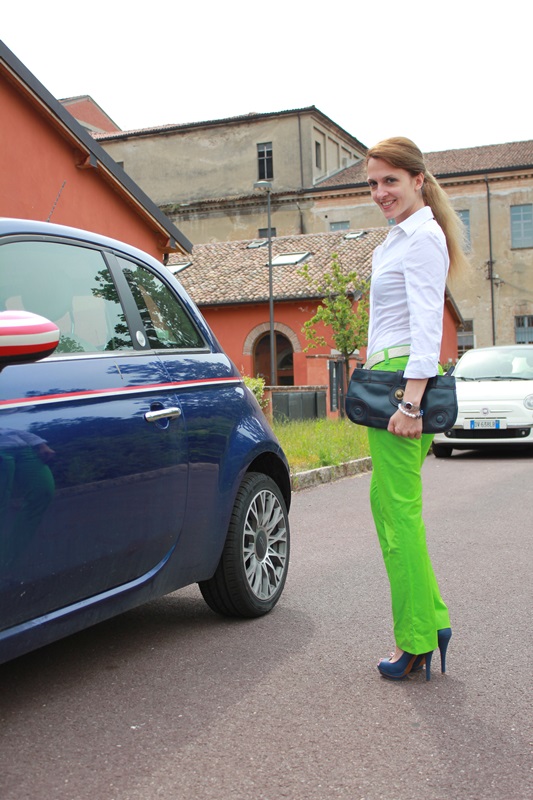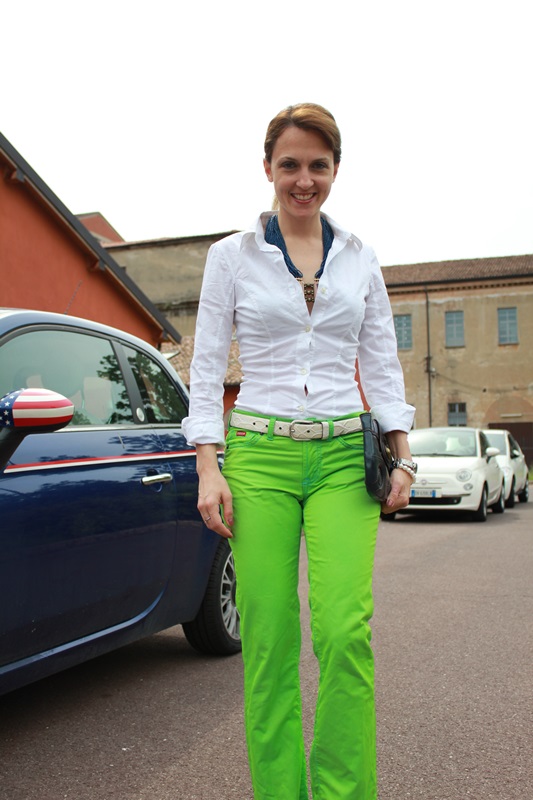 Outfit:
Necklace  / H&M
Clutch / Tommy Hilfiger
Shirt / Camicia
Heels / Stradivarius
Pants / Guess by Marciano
accessori
,
accessories
,
anelli
,
autumn outfit
,
bag
,
beautiful
,
beauty
,
blog
,
bloggers
,
boots
,
borse
,
cabello
,
cappelli
,
celebrity look
,
chanel
,
collier
,
come vestire
,
cool
,
cute
,
elie saab
,
fall outfit
,
fashion
,
fashion blog
,
fashion victim
,
fashion week
,
fit
,
followme
,
hair
,
ispirazione
,
lifestyle
,
Long skirt
,
look
,
lv
,
macarons
,
moda
,
modo di vestire
,
My personal Review
,
natural beauty
,
olso
,
ootd
,
outfit
,
outfit 2013
,
outfit spring 2013
,
passarelle
,
Patrick Mesiano
,
personal shopper
,
photo
,
photography
,
photooftheday
,
Piacenza
,
runways
,
settimana della moda
,
sfilata
,
shoes
,
Sneacker/Prada
,
social
,
spring outfit
,
stivali
,
street style
,
style
,
summer outfit
,
tacchi
,
trends must have
,
trilby hat
,
trilby outfit
,
tweet
,
twitter
,
vest
,
vestiti
,
video
,
winter outfit
,
youtube