Hello World,
I had decided not to write anything today ….. But it's three in the morning and I'm still awake staring at this ceiling in my bed.
I lie alone in here my bed. A bed seems bigger.
But I'm not giving up yet.
I really need something to cheer me up today and so I decide to wear this dress once more…  the most colorful dress of my summer wardrobe! (do you remember it? Check Here)
I'll add a nice black belt ;), because I want to remember one of the many colors that show in the printing of this garment.
Uhmmmm Do you know what I say to you? 
I think it's time for me to start using my new purchases… So I promise: tomorrow I start my project!
Kisses
Ciao Mondo,
Avevo deciso di non scrivere nulla oggi, ma sono le tre del mattino ed io sono ancora sveglia come un grillo! (chissà perché si dice così….)
Sola nel mio letto… quel letto che oggi sembra ancora più grande…
Ma non demordo!!!
Ho proprio bisogno di allegria oggi ed ecco perché indosserò ancora una volta il vestito più colorato del mio guardaroba estivo! (vi ricordate? Guardate Qui)
…. con una piccola aggiunta: un bel cinturone nero ;) che richiama uno dei tanti colori che appare nella stampa di questo capo.
Uhmmm Sapete che vi dico: Credo sia ora di iniziare ad usare i miei nuovi acquisti, quindi promesso: domani inizio! 
Baci.
Hola Mundo,
Había decidido no escribir nada hoy ….. Sin embargo, son las tres de la mañana y todavía estoy despierta como un grillo… (me pregunto por qué se dice así….)
Sola en mi cama … y esta vez la cama parece aún más grande …
Pero ¡no me doy por vencida! Y por eso me pondré de nuevo el vestido más alegre de mi armario de verano! (¿Se acuerdan? miren Aquí)
…. con una pequeña adición: un hermoso cinturón ;) negro que recuerda a uno de los muchos colores que aparecen en el diseño de esta prenda.
Creo que es hora de empezar a usar mis nuevas compras, entonces prometido, a partir de mañana ¡lo haré!
Besos.
follow me on:
twitter: @TheIndianSavage
facebook: facebook.com/IndianSavage
instagram: instagram.com/theindiansavage
chicisimo: chicisimo.it/indiansavage
IndianSavage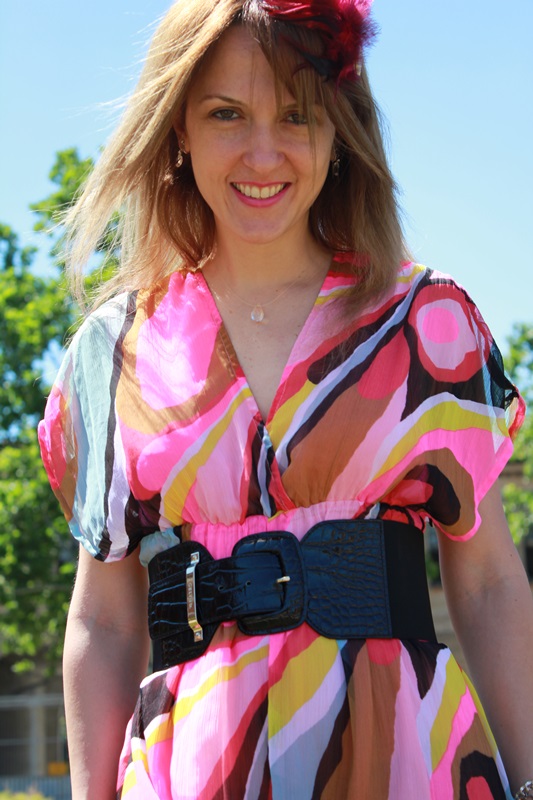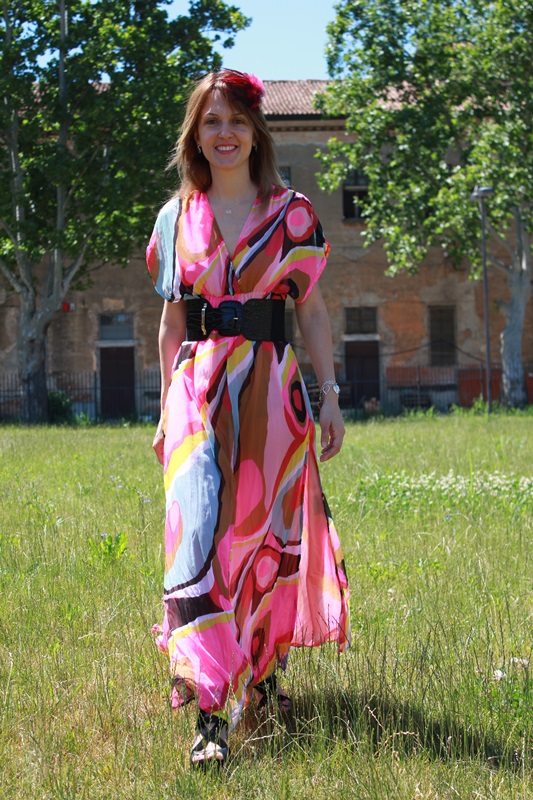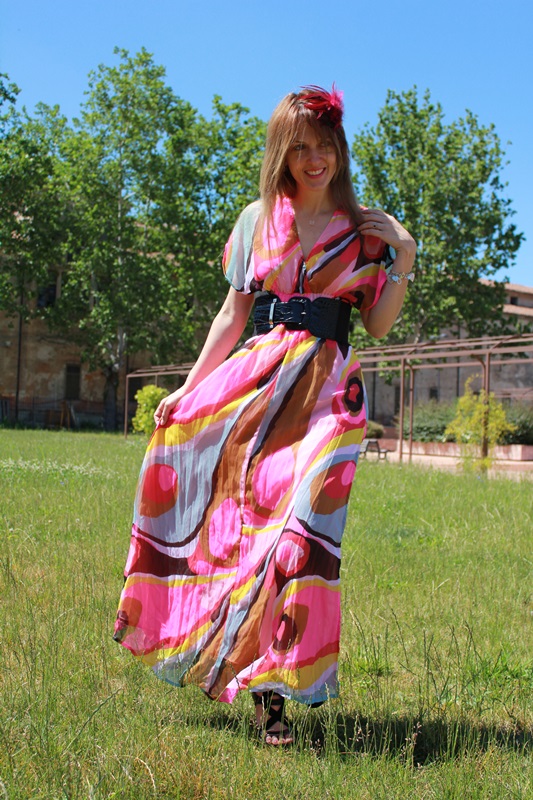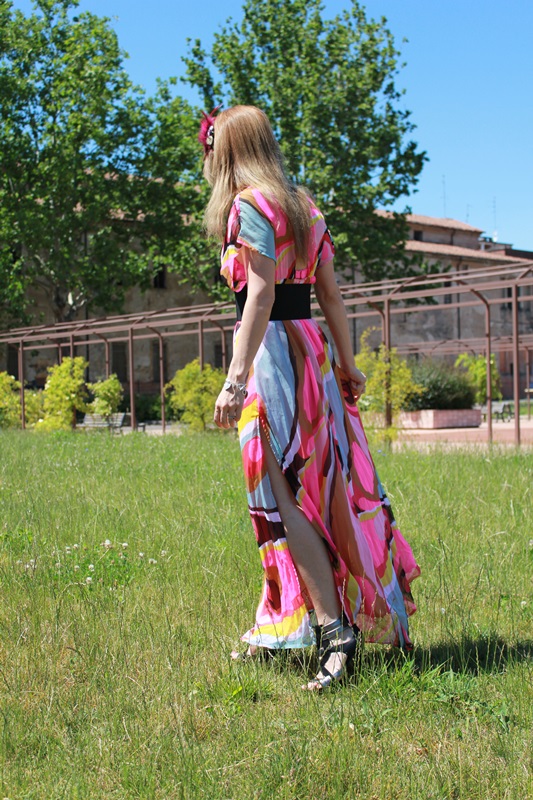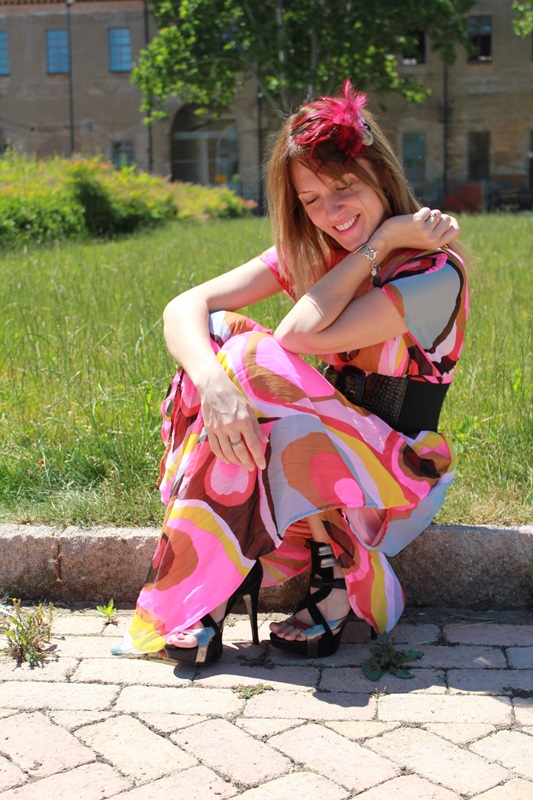 Outfit:
Dress / H&M
Heels / Guess by MarcianoLV
Belt / Celyb b.
Armlet / Guess
accessori
,
accessories
,
anelli
,
autumn outfit
,
bag
,
beautiful
,
beauty
,
blog
,
bloggers
,
boots
,
borse
,
cabello
,
cappelli
,
celebrity look
,
chanel
,
collier
,
come vestire
,
cool
,
cute
,
elie saab
,
fall outfit
,
fashion
,
fashion blog
,
fashion victim
,
fashion week
,
fit
,
followme
,
hair
,
ispirazione
,
lifestyle
,
Long skirt
,
look
,
lv
,
macarons
,
moda
,
modo di vestire
,
My personal Review
,
natural beauty
,
olso
,
ootd
,
outfit
,
outfit 2013
,
outfit spring 2013
,
passarelle
,
Patrick Mesiano
,
personal shopper
,
photo
,
photography
,
photooftheday
,
Piacenza
,
runways
,
settimana della moda
,
sfilata
,
shoes
,
Sneacker/Prada
,
social
,
spring outfit
,
stivali
,
street style
,
style
,
summer outfit
,
tacchi
,
trends must have
,
trilby hat
,
trilby outfit
,
tweet
,
twitter
,
vest
,
vestiti
,
video
,
winter outfit
,
youtube