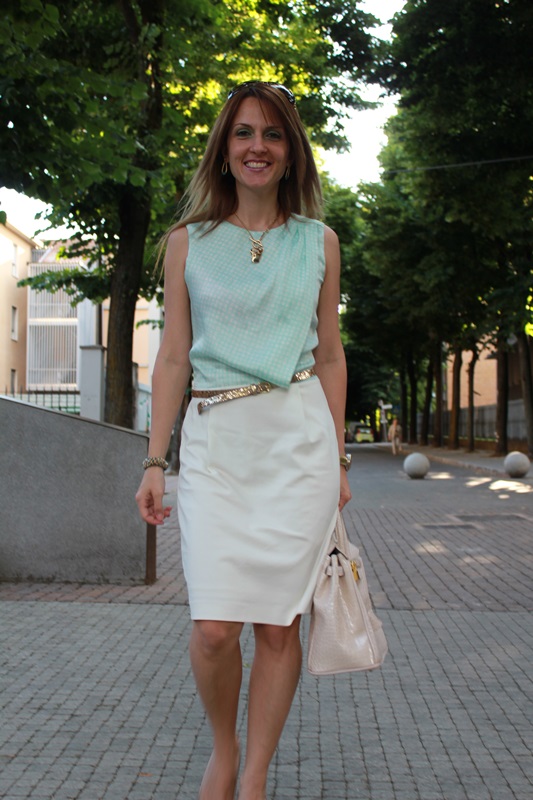 Hello World,
When I was a child, I admired the elegant women at various events socialite. 
And I must admit that I often try to find inspiration by these models.
But be careful! I don't refer to the supermodels, actresses or celebrities, but those women like me, who know how to make chic a simple garment.
I noticed that these women often wear the closed heels.
And today I wanted to feel me like one of them with this outfit!
What do you think?  Is it elegant outfit?
See you later alligator,
Kisses
Ciao Mondo,
Quando ero bambina, ammiravo le donne eleganti che vedevo in vari eventi di socialite. E devo ammettere che ancora oggi giorno cerco di prendere ispirazione da questi modelli.
Ma attenzione!!!! Non parlo di top model, attrici o personaggi famosi, ma di quelle donne, più vicine a me comune mortale, che sanno rendere chic un semplice capo d'abbigliamento.
Quello che ho notato in questo tipo di donne è che spesso indossano decolleté rigorosamente chiuse.
E oggi volevo in qualche modo sentirmi una di loro con questo outfit!
Che ne dite? ci sono riuscita?
A domani,
Baci.
Hola Mundo,
Cuando yo era un niña, admiraba a las mujeres elegantes que observaba en varios eventos de sociedad. Y debo admitir que hoy día aún trato de tomar la inspiración de estas modelos.
Pero ¡cuidado! No me refiero a la supermodelo, actrices o celebridades, pero las mujeres más cercanas a mí persona, que saben cómo hacer que una simple prenda se convierta en chic.
Lo que me di cuenta en este tipo de mujeres que a menudo usan decolleté estrictamente cerradas.
Y hoy me quería sentir de alguna manera una de ellas con este atuendo!
¿Qué tal? ¿Qué piensan ustedes? ¿tuve éxito?
Nos vemos mañana,
Besos
follow me on:
twitter: @TheIndianSavage
facebook: facebook.com/IndianSavage
instagram: instagram.com/theindiansavage
chicisimo: chicisimo.it/indiansavage
IndianSavage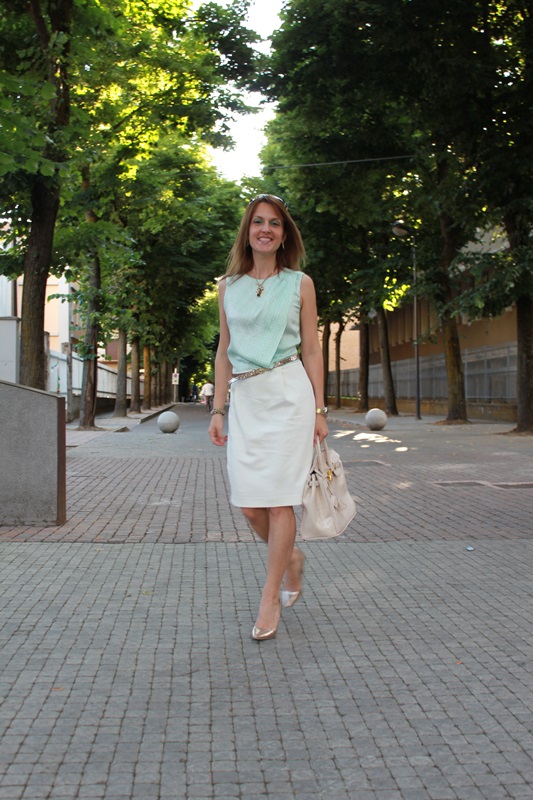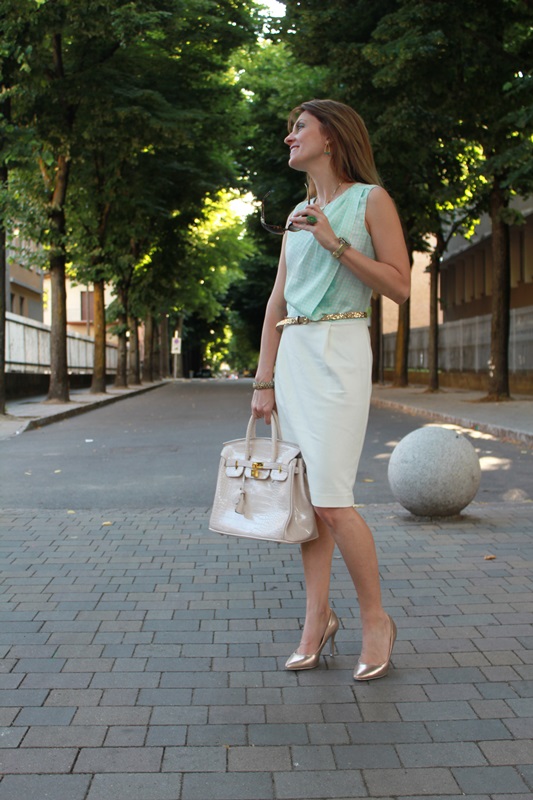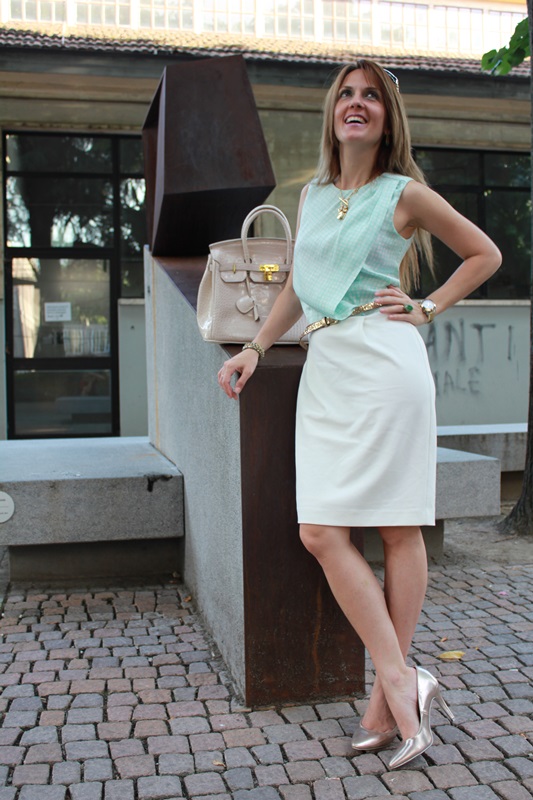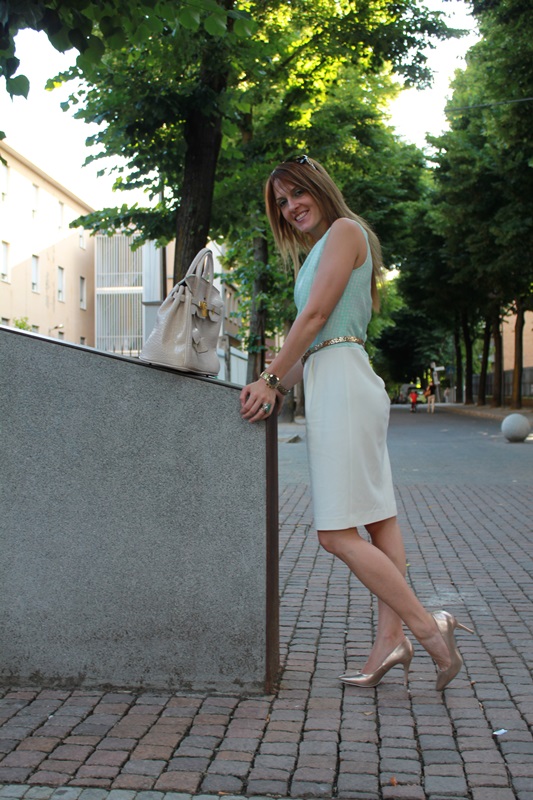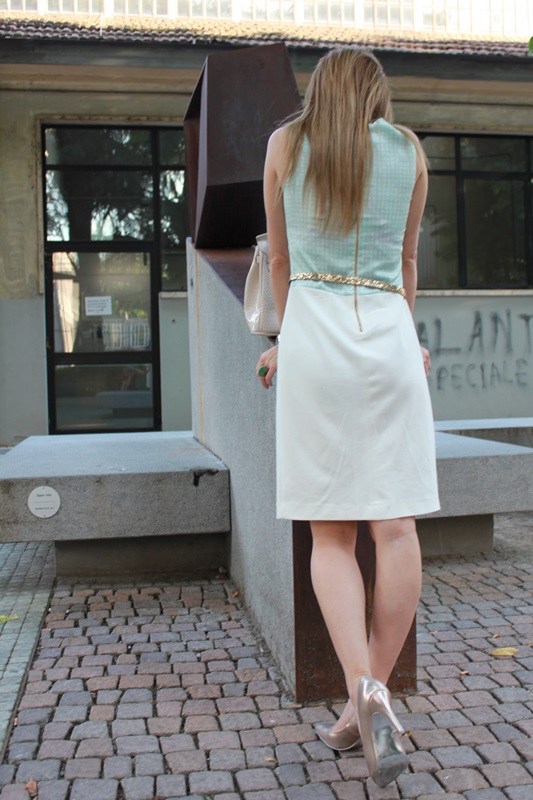 Outfit:
Dress and belt/ Mango
Heels and ring / H&M
Sunnies / Gucci
Necklace / Guess
Bag / H
accessori
,
accessories
,
anelli
,
autumn outfit
,
bag
,
beautiful
,
beauty
,
blog
,
blogger
,
bloggers
,
boots
,
borse
,
cabello
,
cappelli
,
celebrity look
,
chanel
,
collier
,
come vestire
,
cool
,
cute
,
elie saab
,
estilo
,
fall outfit
,
fashion
,
fashion blog
,
fashion victim
,
fashion week
,
fit
,
followme
,
guess by marciano
,
H&M
,
hair
,
heels
,
Hermes
,
indian savage
,
ispirazione
,
jewelery
,
kelly
,
lifestyle
,
Long skirt
,
look
,
lv
,
macarons
,
make up
,
mango
,
margaret dallospedale
,
moda
,
modo di vestire
,
My personal Review
,
natural beauty
,
olso
,
ootd
,
outfit
,
outfit 2013
,
outfit spring 2013
,
passarelle
,
Patrick Mesiano
,
personal shopper
,
photo
,
photography
,
photooftheday
,
Piacenza
,
runways
,
settimana della moda
,
sfilata
,
shoes
,
Sneacker/Prada
,
social
,
spring outfit
,
stivali
,
street style
,
style
,
summer outfit
,
tacchi
,
the diary of a fashion apprentice
,
trends must have
,
trilby hat
,
trilby outfit
,
tweet
,
twitter
,
vest
,
vestiti
,
video
,
winter outfit
,
youtube