Interview with Kabir Bedi. In Stories I have to tell you, an autobiography by Mondadori, the actor talks about his first steps in the world of entertainment, his loves, his successes and even his falls
On January 6, 1976, the first episode of Sergio Sollima's script Sandokan inspired by the books by Emilio Salgàri was broadcast on Rai. The protagonist is an Indian actor named Kabir Bedi, who revived the stories born from the imagination of the Veronese writer, who brought to life on the screen the pirate Sandokan, the intrepid Tiger of Malaysia that Salgàri created way back in 1883. I don't know how many times I've seen that series of that handsome actor with big eyes that I liked a lot, a legend in those years for me and for many of my friends. And today, years later, I was lucky enough to meet him on the occasion of the promotion of his book "Stories I Must Tell: The Emotional Life of an Actor" published by Mondadori: a terribly sincere autobiography, where the actor tells how the role of Monpracem's Tiger changed his life, his first steps in the world of entertainment, his great tormented loves, the tragedies that they struck him, of the often bitter taste of success. And how he dedicates himself, as an ambassador of the Onlus Care & Share Italia, to charitable works for the poor children of his country.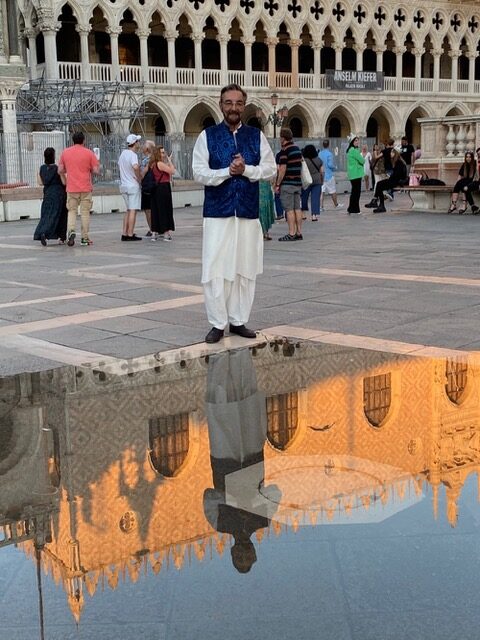 Why did you decide to write your autobiography? (Interview with Kabir Bedi)
«I'm very famous but no one knows my real story. My life has had tremendous triumphs and terrible tragedies, great loves and heart-wrenching losses, thrilling milestones and emotional mistakes. It was easy to write about my successes: "Sandokan" and all my series in Italy, roles in the James Bond film "Octopussy" and American TV series "Beautiful". But it was very hard to write about what gave me great pain: breakup of my relationships, the suicide of my brilliant 25 year old son, my bankruptcy in Hollywood. I had to relive those situations, and experience their pain all over again. Many people have been shocked by the raw honesty of my book. It was all bursting to come out. I had to tell the world about my incredible journey from Bollywood to Italy and Hollywood, and all my adventures along the way».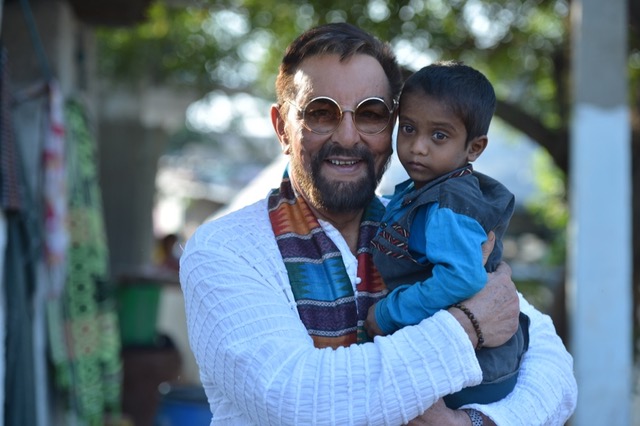 Let's start from the beginning, from the unforgettable scoop that started your career …. on 7th July 1966 you made an interview with the Beatles … in those years you were working for the radio: how much did you suffer from the fact that your interview was canceled from the tape? (Interview with Kabir Bedi)
«Can you imagine what it felt like for a 20-year-old radio reporter to scoop every other journalist in India and get an exclusive interview with all the Beatles? I felt I was walking on air when I entered the hotel suite. I was the biggest fan too. You will have to read my book to know what they said to me, but I did talk to John Lennon about drugs. The interview became a turning point in my life, not for the reasons you imagine. After the broadcast, they erased the tape of the interview because the radio station didn't have money to buy new tapes. I was so upset that I left the city of New Delhi, India's capital, and went to Bollywood to begin a new life».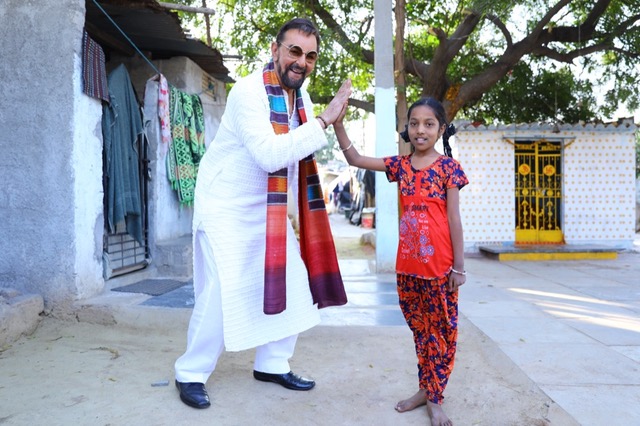 How was your impression the first time you came to Italy? (Interview with Kabir Bedi)
«I first came to Rome for the auditions of Sandokan. I was awestruck by the beauty of its historical monuments, the fantastic food, and the warmth of the Italians. I walked miles every day on the cobbled streets of Rome's historic centre, marvelling at the magnificence of its churches, its great shops and quaint cafes. But my real adventures in Italy began with the tremendous success of Sandokan. The streets of Italy were almost empty when the series was first telecast. I was called "the new Rudolph Valentino" or "the new Errol Flynn", the romantic and action Hollywood megastars of their times. It was a success every actor dreams of. How a young man from India became a star in Italy is an amazing story by itself. It's one of my most exciting chapters».
One of the funniest chapters in the book is dedicated to your Roman encounters with Federico Fellini, and Gina Lollobrigida, which caused an unfortunate "diplomatic incident" with the then girlfriend Parveen Babi … can you tell us?
«Yes I had an amazing meeting with Fellini. Meeting Gina was very exciting, but in the end very tragic. I am not going to tell you why in this interview. You will have to read my book to experience the nail-biting drama of my best stories».
What was the spark that triggered your passion for acting?
«Play I saw when I was seven years old with one of India's great theatre actors, PRITHVIRAJ KAPOOR. The grandeur of his performance made an indelible impression on me. After that, I always acted in school and college for fun».
As a child, your friends were Indira Gandhi's children: Rajiv and Sanjay. What did you play?
«Today's generation may know who Rajiv and Sanjay were. They were the grandsons of India's first prime minister, Nehru. Later, their mother Indira Gandhi alao became India's prime minister. Rajiv married an Italian girl Sonia Maino before he became India's sixth prime minister. After he was assassinated, Sonia became head of his political party and has remained so till today. But playing around as children none of us could have imagined the destiny that awaited them. We're just having fun, playing with toy electric trains, cracking jokes, learning how to ride horses».
The real turning point was 1974, when you shot "Sandokan". How was it like entering the world of Salgari?
«Salgari wrote his incredible adventures in far away land without ever having left Italy. Every schoolchild in Italy had read the story of Sandokan. But no translations of his his books was available in English, so I had not. I understood Sandokan through the brilliant script written by Sergio Sollima. But I also asked every Italian that I met what Sandokan meant to him to get a better understanding. In the end, I listened to my heart. Six months we lived in Malaysia, in a world imagined by Salgari, created by Sollima: sailing pirate ships on azure blue seas, riding horses through dense green jungles, waltzing in large colonial ballrooms. Have the experience of a lifetime and Italy fell in love with Sandokan».
You were the first Indian actor to star in a 007 movie: the villain Gobinda in "Octopussy". How did Hollywood turn out to be with you? Generous or sometimes stingy?
«Bond films are one of the biggest film franchises in the cinema. Millions of fans all over the world are very interested in every actor who is in a Bond film. So it was very exciting for me to play the villain opposite Roger Moore. That was one of my big successes in Hollywood. I did many succesful TV series in America , including BEAUTIFUL for almost a year. But in those days they were not writing leading roles for foreign actors. So I never got that one defining role like Sandokan. But my book has many wonderful Hollywood stories».
In the penultimate chapter you talk about your son Siddharth, who took his own life in 1997, due to a serious mental illness. Has spirituality helped you to overcome tragedies and pains?
«Losing a child who is the most painful experience for any parent. It's like an arm being cut off from your body. But spirituality has always been a source of great strenght for me, both in triumph and tragedy. My father was a philosopher and a descendant of Guru Nanak, my mother became the highest ranked Buddhist nun in the world. A chapter in my book tells their amazing story. When I was young, I was ordained as a Buddhist priest myself. I was taught Vipassana in Burma by Mahasi Sayadaw, now a Buddhist saint. So for me medtation has always been the best antidote to pain and suffering».
You have two more children, Pooja and Adam, and two grandchildren, Alaya and Omar. What kind of father and grandfather are you?
«I'm afraid you will have to ask them yourself. But I am especially proud of my granddaughter Alaya, whose second film as an actress has just released a great success. She won India's most prestigious award, FILMFARE, for her first film».
You participated in "L'isola dei famosi" which gave you a huge return in popularity. Would you make a reality show again? (Interview with Kabir Bedi)
«Well, I also did Grande Fratello early in 2021, it's got me even more popularity. So I never say never. I have overcome many challenges in my life».
You are ambassador of Care & Share Italy so to give your support to the poor children in your country. What are your commitments?
«CARE AND SHARE ITALIA takes children from the slums of India and looks after them in every way, educating them from kindergarten to university. Over 23,000 children, who had no hope, have been given a new lives, full of exciting possibilities. This fantastic humanitarian cause is funded by donations from thousands of Italians. This shows that Italians care about poor children in India, even in these difficult times. The best part is that people can also make contributions from the taxes that they pay, without cost to them, by ticking the 5 x 100 donation box in the tax forms. As Honorary Brand Ambassador of CARE & SHARE, I make people aware of what they are doing, hopefully motivate them to contribute by appealing to their highest selves. I have always promoted Italy in India, and India in Italy. Care and share embodies the best of India and Italy at the human level. They have a brilliant team to implement their programs, headed by President Elisabetta Zegna and CEO Antonio Benci. When see the smiling faces of those children with new lives, I hope you will be inspired to become part of the story».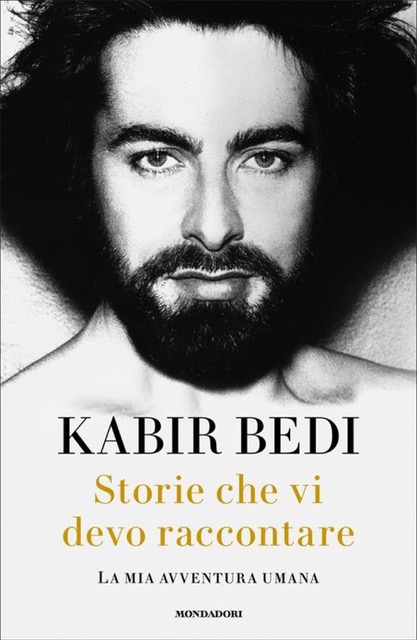 Potete leggere l'intervista completa a Kabir Bedi in italiano su https://www.cocooners.com/
Post non sponsorizzato
Testi e Foto: responsabilità di Rita Bossi