EN:
Hello World,
It's Christmas time and this means time for the family, corporate and friends parties.
So I thought I would share some outfits that I wore for these reunions.
This is the outfit that I wore for a friend's party last Saturday night,
What about it?
See you later alligator,
Kisses.
_ _ _ _ _ _ _
IT:
Ciao Mondo,
E' già Natale e questo significa feste con la famiglia, con i colleghi e amici.
Così ho pensato di condividere alcuni outfit che ho indossato per queste riunioni.
Questo è il look che ho indossato per una festa di amici lo scorso Sabato sera,
Che ne dite?
A domani,
Baci
_ _ _ _ _ _ _
ES:
Hola Mundo,
Llego la Navidad y esto significa que es tiempo de celebraciones con la familia, amigos y colegas.
Así que pensé en compartir algunos outfits que usé para estas reuniones.
Este es el que llevaba para una fiesta de amigos el pasado sábado por la noche,
¿Qué piensan de este outfit?
Hasta mañana,
Besos.
IndianSavage (alias Maggie D.)
Catch up with IndianSavage on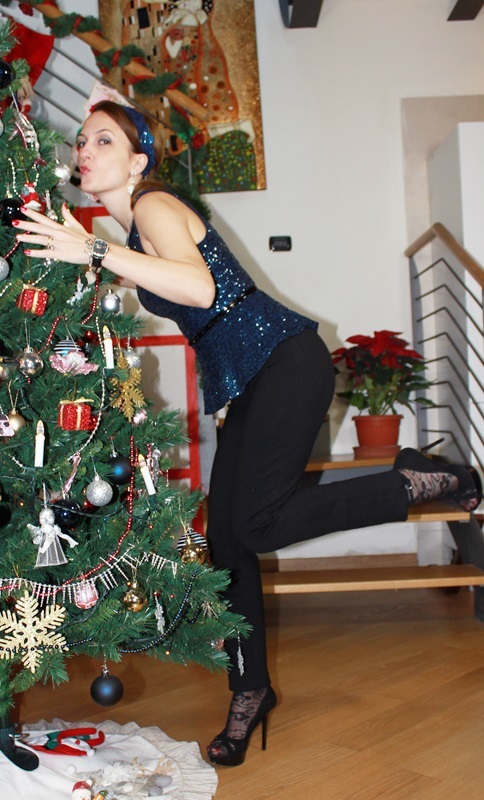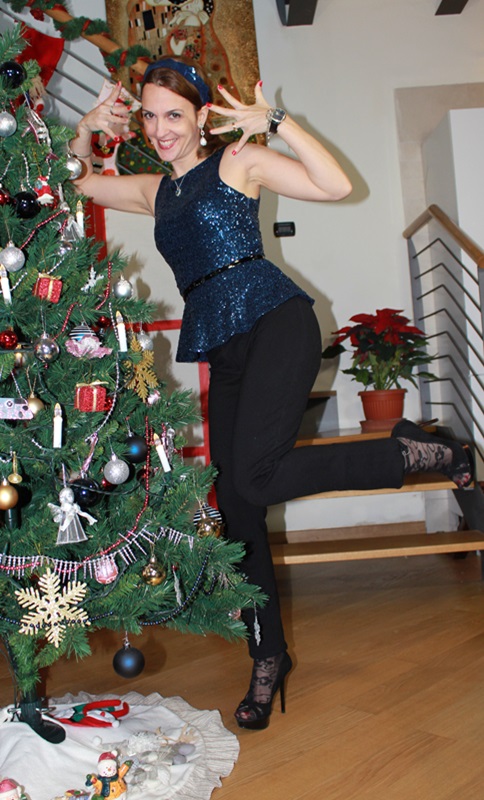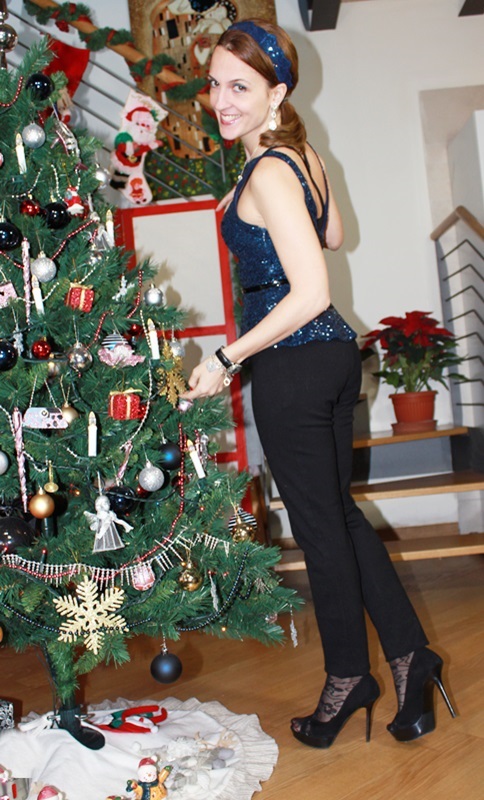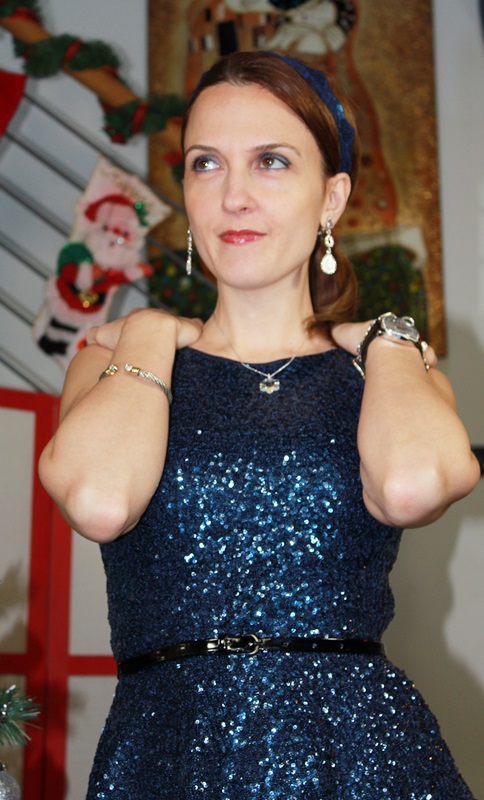 Location: Indian Savage house  – Photo credits: Mister Sitting Bull
I wear Zara peplum top and heels, Pinko pants,Ralph, H&M belt and headband.
accessories
,
atuendo
,
autunno-inverno
,
barrym
,
bautyshorts
,
beautiful
,
beauty
,
bff
,
blog
,
Blog Wichita
,
blogdemoda
,
blogers
,
blogger
,
blogitalia
,
BlogPiacenza
,
blogunitesstates
,
blogvenezuela
,
blogWichita
,
blonde
,
blondehair
,
blush
,
boots
,
brogues
,
brownhair
,
casual
,
catwalk
,
chic
,
classy
,
clothes
,
clothing
,
collezioni
,
color
,
colors
,
come indossare il tartan
,
como llevar
,
consulente de imagen
,
consulente di immagine
,
contest
,
converse
,
cool
,
coolhair
,
cosmetics
,
defilè
,
Denim Dungarees
,
denim Overalls
,
denim Salopette
,
desfile
,
desk
,
dogtooth
,
dress
,
Dungarees
,
elegant
,
eleganza
,
estilismo
,
eventi
,
eyeliner
,
eyeshadow
,
fall
,
fall-winter
,
fashion
,
Fashion blog Piacenza
,
fashion blogger Piacenza
,
fashion designer
,
fashion image consulting
,
fashion-doll
,
fashionable
,
fashionblogger
,
fashiondiaries
,
fashionstudy
,
fashionstyle
,
fashionulzzang
,
footwear
,
fun
,
funny
,
girl
,
girlfriends
,
girls
,
girlulzzang
,
girly
,
golook
,
hair
,
haircolor
,
haircut
,
hairdo
,
hairdye
,
hairposts
,
hairstyle
,
hairstyles
,
heart
,
heart dress
,
heels
,
highheel
,
highheels
,
how to wear
,
how to wear tartan
,
insta
,
instafashion
,
instahair
,
instashoes
,
intervista
,
jean
,
Kansas Blog
,
korean fashion
,
laces
,
lifestyle
,
lingerie
,
lipgloss
,
lipstick
,
longhair
,
look
,
looks
,
love
,
lovestyle
,
mac
,
makeup
,
makeupartist
,
mascara
,
moda
,
model
,
models
,
mostaza
,
mustard
,
musthave
,
My october essentials
,
nail naildesigns
,
nailartaddict
,
nailartclub nailartaddicts
,
nailartheaven
,
nailartjunkie
,
nailcare
,
naildesign
,
nailpolish
,
nails
,
nailvarnish
,
neon
,
old
,
ootd
,
outfit
,
outfitstyles
,
Overalls
,
palazzo
,
pants
,
pata de gallo
,
personal shopper
,
photography
,
Piacenza blog
,
pictures
,
pink
,
plaid
,
platforms
,
poppin
,
prettynails
,
prettystyle
,
primavera-estate
,
primavera-verano
,
rainy day essentials
,
red pants
,
Salopette
,
sandals
,
scozzese
,
senape
,
sequins
,
sexy
,
sfilate
,
shirt
,
shoe
,
shoes
,
shoesall
,
shoesoftheday
,
shopping
,
shorts
,
skinny
,
skirt
,
snow outfit
,
socks
,
spring-summer. otoño.invierno
,
staples
,
starsblack
,
stilettos
,
stilista
,
stilisti
,
stockings
,
strange fashion
,
streetstyle
,
style
,
swag
,
sweaters
,
tagsta
,
tagstagramers
,
tagsta_fashion
,
tape
,
tartan
,
tartan blue and green
,
tartan pink
,
tartan shorts
,
tendenza
,
tendenze
,
tiger sweater
,
trend
,
trends
,
USA blog
,
vogue
,
wagger
,
web
,
weheartit
,
white and pink winter outfit
,
winter
,
winter outfit
,
woman