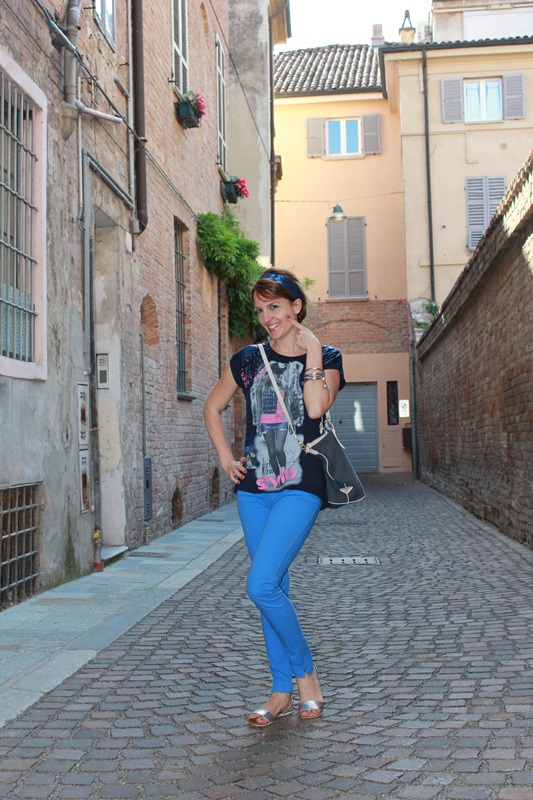 Hello World,
I haven't to hide who I am… I am a complicated and imperfect woman….
Among my complications there is one that has been caused by nasty people  whom I met when I was a teenager: the panic moment.
I hope no one has to face this… I keep them under control thanks to  small experiments
In fact, Today I've decided not to see the news, so that the news on the economic crisis could not fill my head with bad thoughts.
I added a nice walking tour in my city to my plan and I ignored what is happening in the world.
That's why I wear a casual and simple outfit ;)
…ahhh…. I had forgotten to have an obsession with twitter, so I was not completely "out" from the globe.
See you later alligator.
Kisses
Ciao Mondo,
Non mi sono mai nascosta dietro un dito… Ho sempre ammesso di essere una persona complicata e dolcemente imperfetta…
Tra le mie complicazioni ne esiste una che devo a tutta la marmaglia che da adolescente mi ha circondato: il momento di panico.
Non auguro a nessuno di dover affrontare queste situazioni… Io personalmente sto cercando di tenerli sotto controllo con piccoli esperimenti.
Infatti oggi ho deciso niente TG, in modo che nessuna notizia sulla crisi economica potesse  riempire la mia testa di brutti pensieri.
 E ho aggiunto al mio piano un bel giro a piedi nella mia città, ignorando così ciò che accade nel mondo.
Ecco il perché del mio outfit casual e semplice ;)
….ahh…. avevo dimenticato di avere una ossessione per twitter, per cui non sono rimasta del tutto  "fuori" da globo.
A domani,
Baci
Hola Mundo,
Nunca he escondido mi verdadero "YO"… Siempre he admitido la verdad de mi persona, osea que soy una persona complicada y dulcemente imperfecta…
Entre mis complicaciones hay una que le debo a toda la "gente" con la cual me tropezé en mi edad de adolescente: los momentos de pánico.
Espero de con toda mi alma que nadie tenga que hacer frente a estas situaciones … Yo personalmente estoy tratando de mantenerlos bajo control con pequeños experimentos.
De hecho, hoy he decidido no ver el noticiero, de modo que ninguna noticia sobre la crisis económica podía llenar mi cabeza con malos pensamientos.
Y añadí a mi plan un bonito paseo a pie en mi ciudad, olvidando de esa forma lo que está sucediendo en el mundo.
Por eso mi atuendo de hoy es casual y sencillo ;)
Ahh …….. Me había olvidado de tener una obsesión con twitter, así que no estube totalmente fuera de lo que ocurria en el mundo.
Nos vemos mañana,
Besos
SEE YOU LATER ALLIGATOR
follow me on:
twitter: @TheIndianSavage
facebook: facebook.com/IndianSavage
instagram: instagram.com/theindiansavage
chicisimo: chicisimo.it/fashionista/indiansavage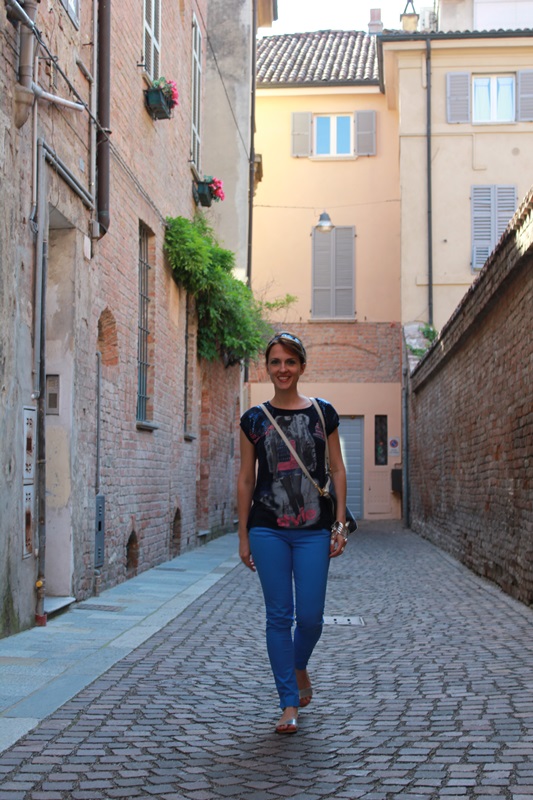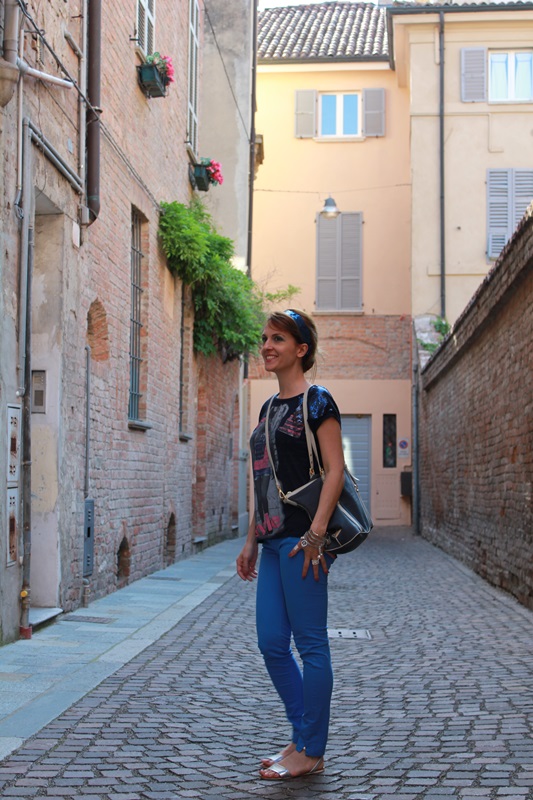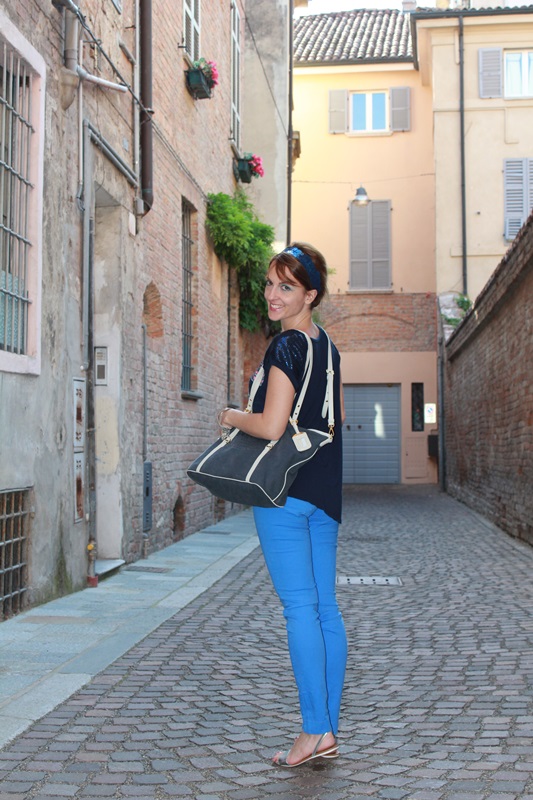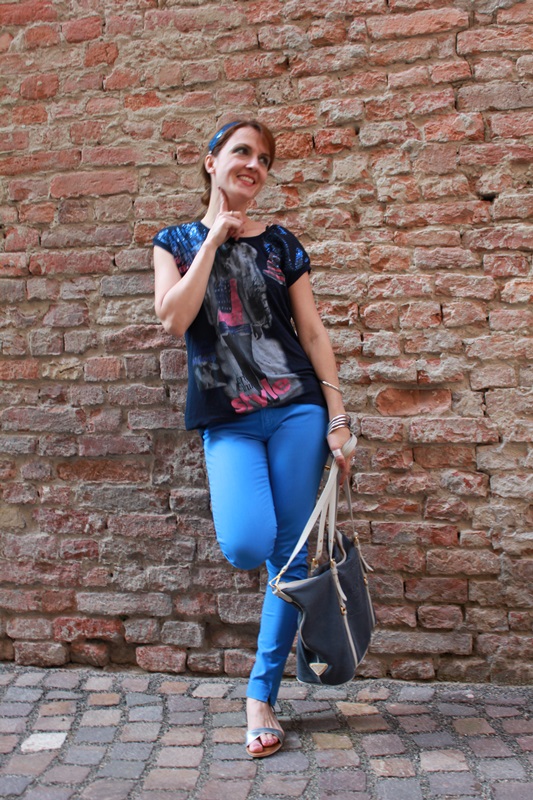 Outfit:
Shirt / No brand
Pants / Mango
Headband,flats, / H&M
Bag/Prada
accessori
,
accessories
,
anelli
,
autumn outfit
,
bag
,
beautiful
,
beauty
,
blog
,
bloggers
,
boots
,
borse
,
cabello
,
cappelli
,
celebrity look
,
chanel
,
collier
,
come vestire
,
cool
,
cute
,
elie saab
,
fall outfit
,
fashion
,
fashion blog
,
fashion victim
,
fashion week
,
fit
,
followme
,
hair
,
ispirazione
,
lifestyle
,
Long skirt
,
look
,
lv
,
macarons
,
moda
,
modo di vestire
,
My personal Review
,
natural beauty
,
olso
,
ootd
,
outfit
,
outfit 2013
,
outfit spring 2013
,
passarelle
,
Patrick Mesiano
,
personal shopper
,
photo
,
photography
,
photooftheday
,
Piacenza
,
runways
,
settimana della moda
,
sfilata
,
shoes
,
Sneacker/Prada
,
social
,
spring outfit
,
stivali
,
street style
,
style
,
summer outfit
,
tacchi
,
trends must have
,
trilby hat
,
trilby outfit
,
tweet
,
twitter
,
vest
,
vestiti
,
video
,
winter outfit
,
youtube