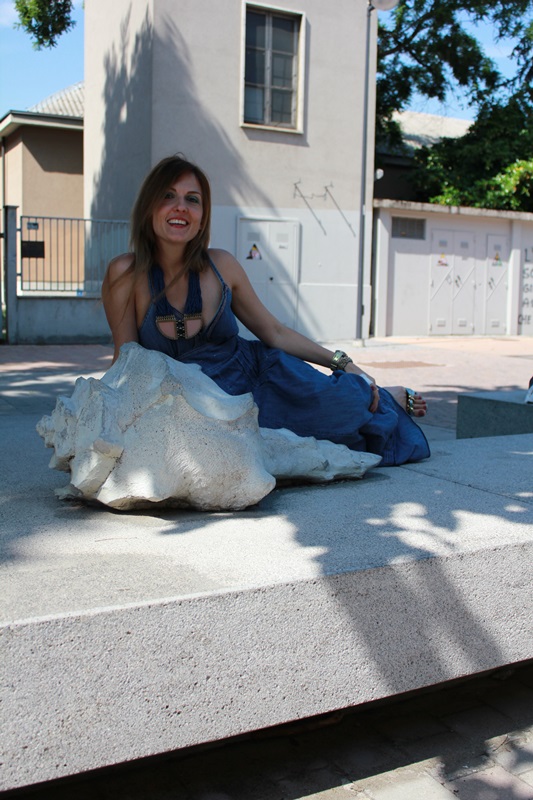 Hello World,
Denim and lace is fashion this year and  I wanted to do a experiment on me. 
What can I say? I really like this effect (romantic/sportly) and I will continue to try other combinations.
Anyway… I'd like to talk to many women who wear more than 3000 euro at a time, doesn't mean that automatically you become elegant…
Why did I do this bad reflection?
Simply I've met a group of mothers who were waiting for the end of the classical dance course of their "bland" girls… So The Vanzina brothers would find many ideas in this situation for the next Italian comedy! I don't add anything and I'll stop here.
See you lates alligator,
Kisses.
Ciao Mondo,
Quest'anno va tanto di moda abbinare il denim con il pizzo ed ovviamente io ho voluto sperimentare su di me questa combinazione.
Che dire… L'effetto non mi dispiace affatto (romantico/sportivo… insomma poco impegnativo) e continuerò a provare altri outfit. 
Per il resto avrei da segnalare che bisognerebbe comunicare a molte donne che indossare più di 3000 euro alla volta, non significa che in automatico si diventa eleganti…
Perché questa mia "pungente" riflessione?
Semplice… mi sono imbattuta in un gruppetto di mamme che aspettavano la fine del corso di danza classica delle loro "umili" bimbe… Dunque i fratelli Vanzina avrebbero trovato molti spunti in questa situazione per le prossime commedie all'italiana! Non aggiungo nulla e mi fermo qui.
A domani,
Baci.
Hola Mundo,
Este año está de moda combinar el denim con el encaje y, por supuesto, yo quería experimentar en mí este mix.
¿Qué puedo decir? El efecto me gusto mucho y voy a seguir probando otros atuendos.
¿Qué debo agregar? Bueno tendría que informar al mundo que hay que comunicar a muchas mujeres que llevar puesto en ropa y prendas más de € 3.000 a la vez, no significa que automáticamente se conviertan en personas elegantes…
¿Por qué mi reflexión "de maldad"?
Simple … Me encontré con un grupo de madres que esperaban el fin del curso de danza clásica de sus "humildes"  niñas… Y bueno en esto los hermanos Vanzina ( productores de cine) podrían encontrar muchas ideas para la próxima comedia italiana. No añado nada y voy a dejar este discurso hasta aquí.
Hasta mañana,
Besos.
SEE YOU LATER ALLIGATOR
follow me on:
twitter: @TheIndianSavage
facebook: facebook.com/IndianSavage
instagram: instagram.com/theindiansavage
chicisimo: chicisimo.it/fashionista/indiansavage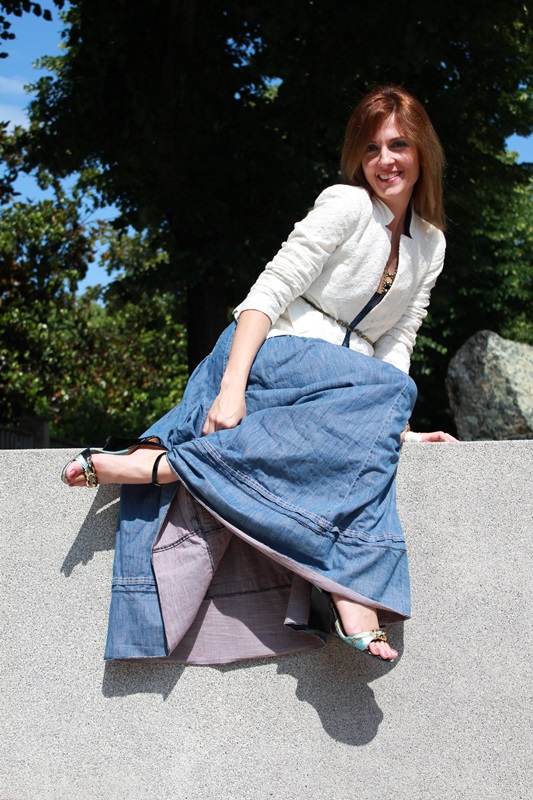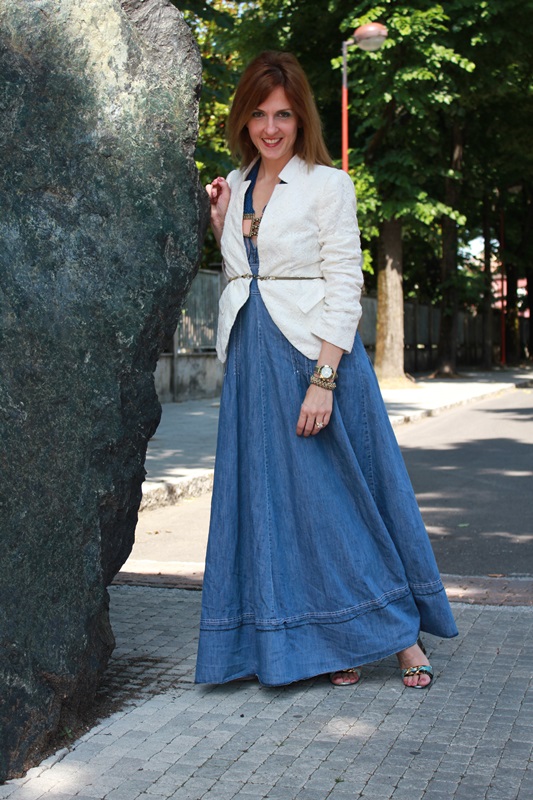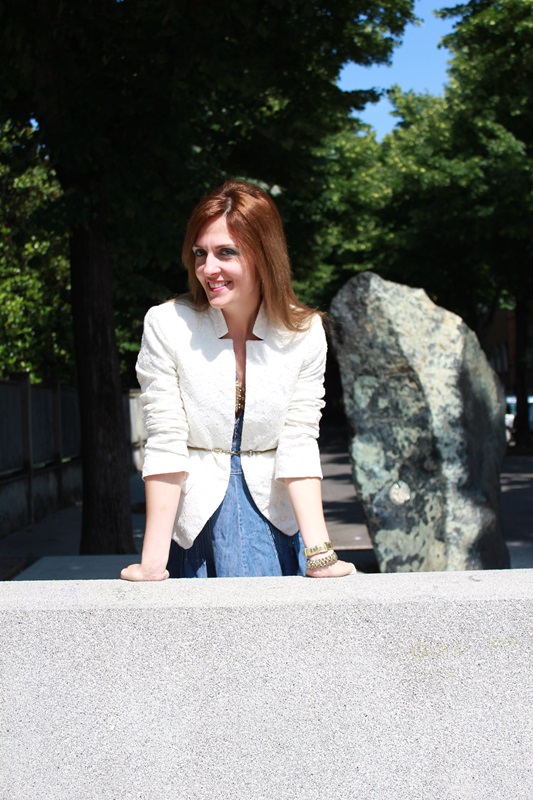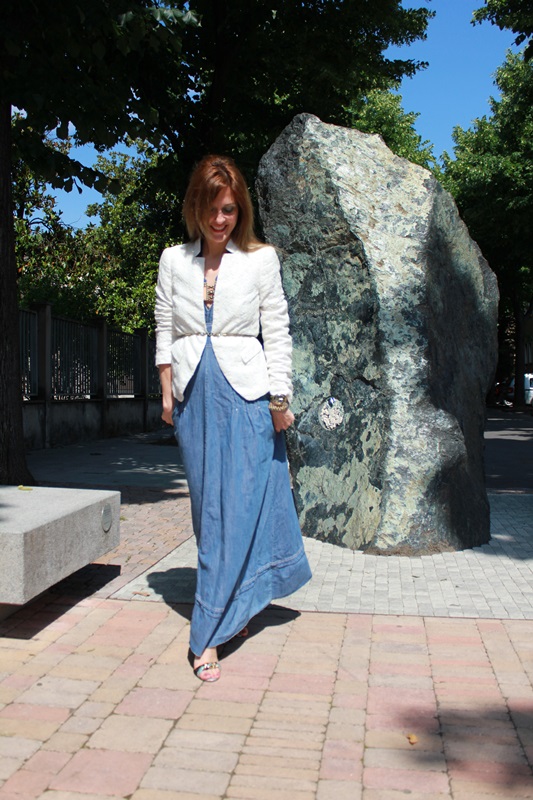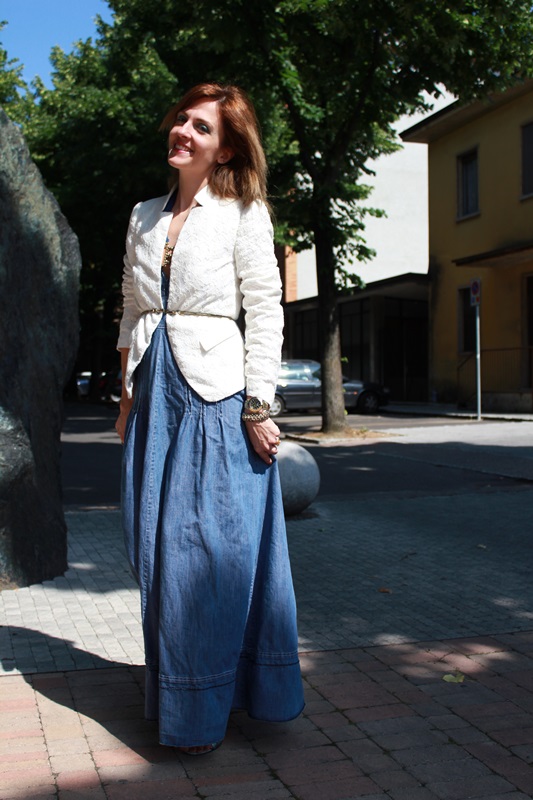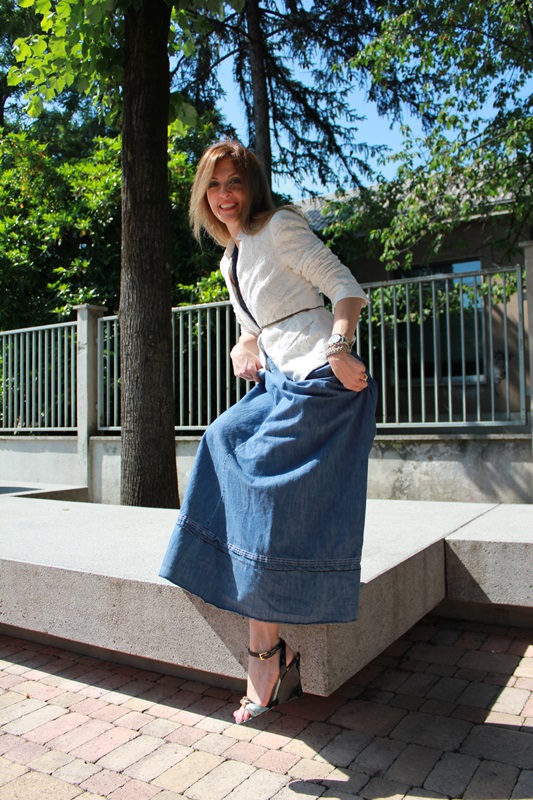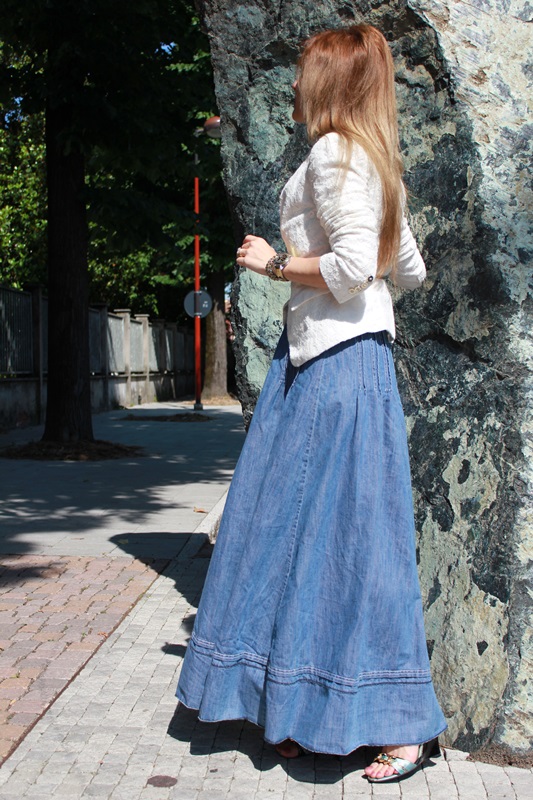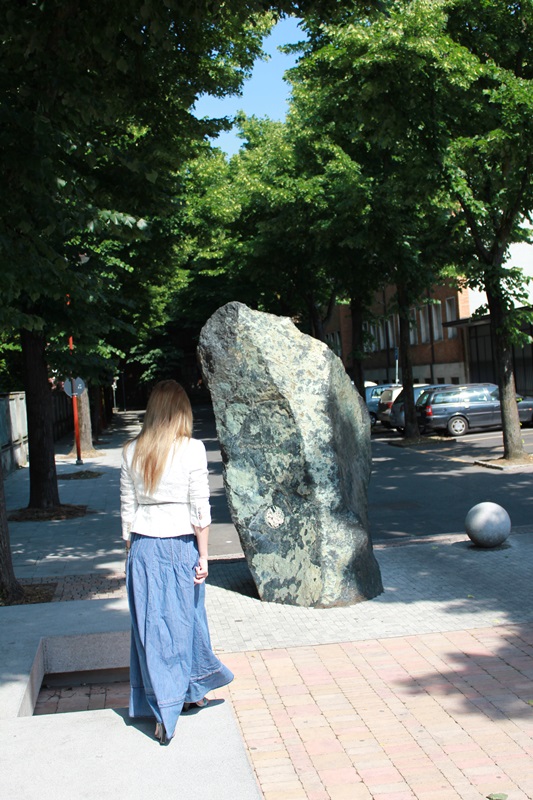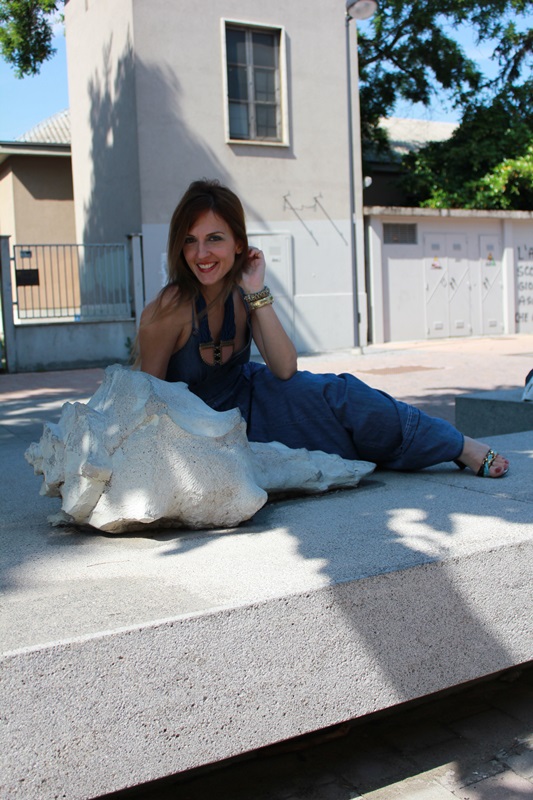 Outfit:
Lace jacket / Zara
Wedges & belt / Guess
Necklace / H&M
Armlet/Accessorize
accessori
,
accessories
,
anelli
,
autumn outfit
,
bag
,
beautiful
,
beauty
,
blog
,
bloggers
,
boots
,
borse
,
cabello
,
cappelli
,
celebrity look
,
chanel
,
collier
,
come vestire
,
cool
,
cute
,
elie saab
,
fall outfit
,
fashion
,
fashion blog
,
fashion victim
,
fashion week
,
fit
,
followme
,
hair
,
ispirazione
,
lifestyle
,
Long skirt
,
look
,
lv
,
macarons
,
moda
,
modo di vestire
,
My personal Review
,
natural beauty
,
olso
,
ootd
,
outfit
,
outfit 2013
,
outfit spring 2013
,
passarelle
,
Patrick Mesiano
,
personal shopper
,
photo
,
photography
,
photooftheday
,
Piacenza
,
runways
,
settimana della moda
,
sfilata
,
shoes
,
Sneacker/Prada
,
social
,
spring outfit
,
stivali
,
street style
,
style
,
summer outfit
,
tacchi
,
trends must have
,
trilby hat
,
trilby outfit
,
tweet
,
twitter
,
vest
,
vestiti
,
video
,
winter outfit
,
youtube