EN:
Hello World,
So….  how many promises you  made in your life? And how many promises do you have really maintained?
me?…. if I had to make a balance, I would say that there are many promises that I kept … especially to my little sister,  my blue rose!
And yes blue rose, because if I say "my pink rose", she could strike me!
There are those girls who hate the pink color…. and I ask myself if my sister hates this color because of me…..
Will it be for this reason?….. I don't know, but you can bet without risk of losing, that I have not made her ​​a gift of this color, since I promised her that Ialways  would have avoided the pink!
See you tomorrow, but not before saying:
Happy birthay baby!
Ps: yes, the birthday of my brother is 20th and that of my sister is 21st
IT:
Ciao Mondo,
Allora allora…. quante promesse avete fatto nella vostra vita? E quante promesse avete davvero mantenuto?
Io…. se dovessi fare un bilancio direi che sono molte di più quelle che ho mantenuto… soprattutto a LEI! Alla mia rosa blu!
E sì, perché se avessi detto rosa, mi avrebbe fulminato (vero sorellina)!
Esistono quelle fanciulle che detestano il colore rosa…. ed io mi chiedo se l'odio di mia sorella per questo colore, sia colpa mia…..
sarà….. ma potete scommettere, senza rischio di perdere, che non le ho più fatto un regalo di questo colore, da quando le ho promesso che avrei evitato il rosa!
A domani ma non senza prima dire:
HAPPY BIRTHDAY BABY!
Baci.
Ps: sì… mi fratello compie il 20 e mia sorella il 21 ;)
ES
Hola Mundo,
Así que …. ¿cuántas promesas han hecho en su vida? ¿Y cuántas promesas realmente han mantenido?
¿Yo?…. si tuviera que hacer un balance, diría que son más las que mantuve… especialmente las que he hecho a ella,  mi rosa azul!
Pues sí, porque si dijera mi rosa rosada, ella me estaría fulminando (¿verdad hermanita?)!
Hay chicas que odian el color rosado…. y me pregunto si soy la culpable de que mi hermana odie tanto este color…..
será ….. pero ustedes puede apostar sin riesgo de perder, que no he hecho un regalo de este color, desde que le prometí evitar el rosa.
Nos vemos mañana, pero no sin antes decir:
HAPPY BIRTHDAY BABY!
Besos.
PD: si… mi hermano cumple el 20 y mi hermana el 21 ;)
IndianSavage (alias Maggie D.)
Catch up with IndianSavage on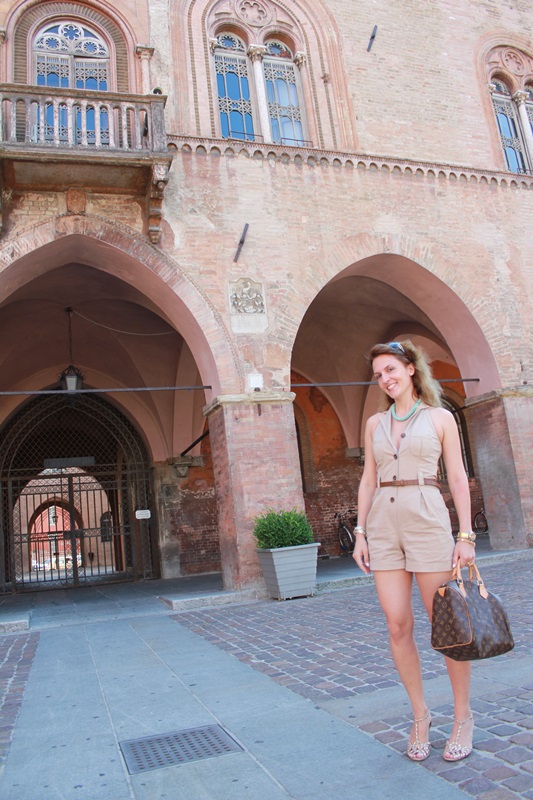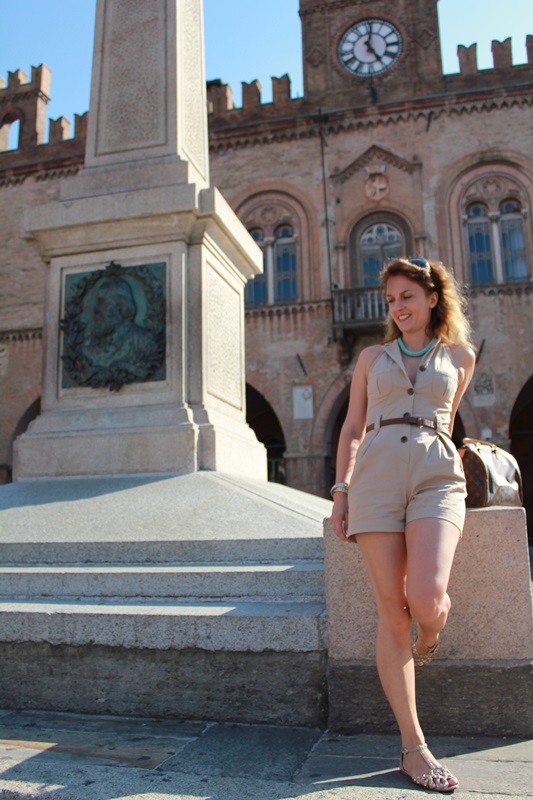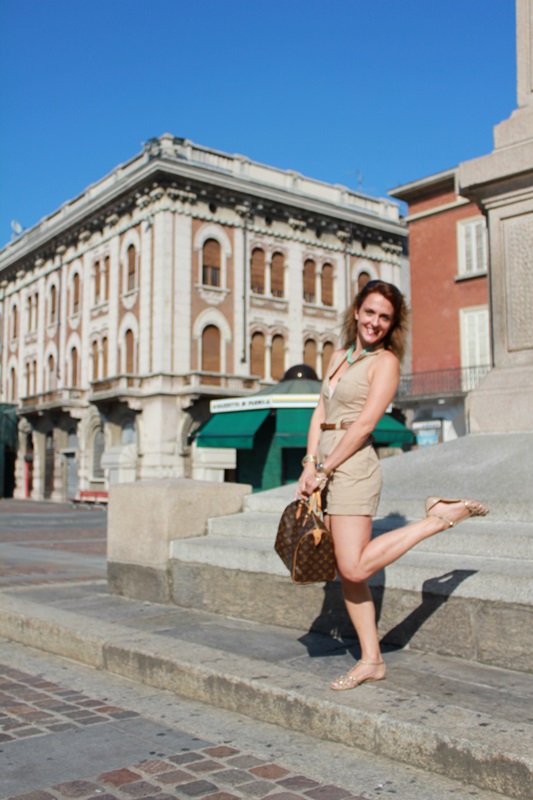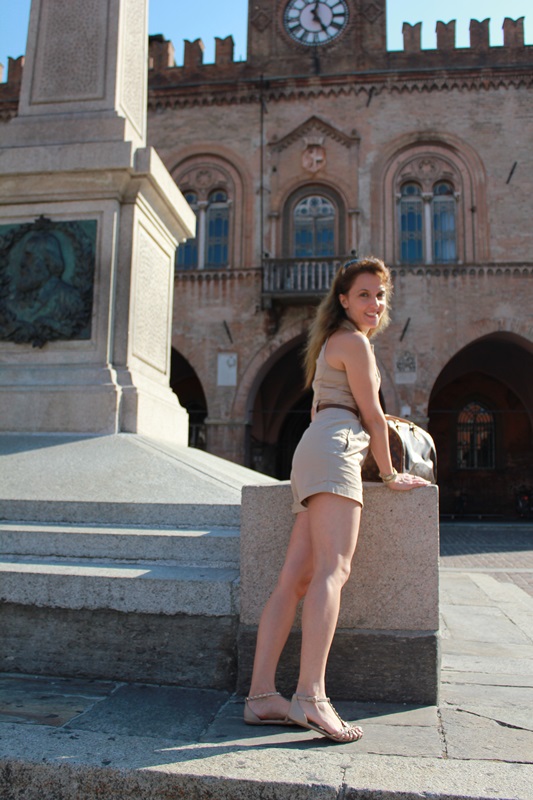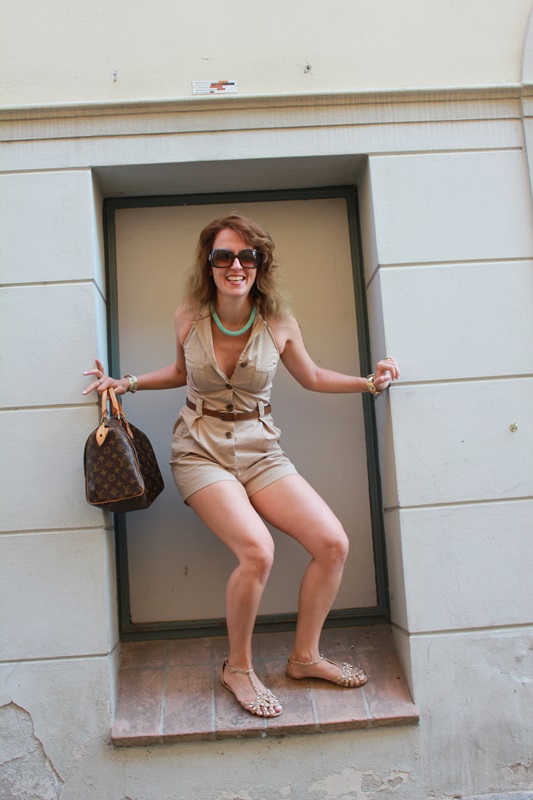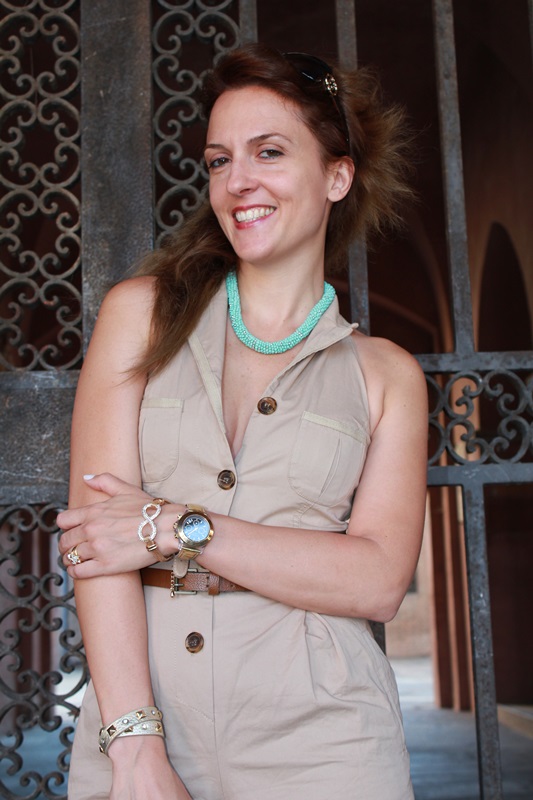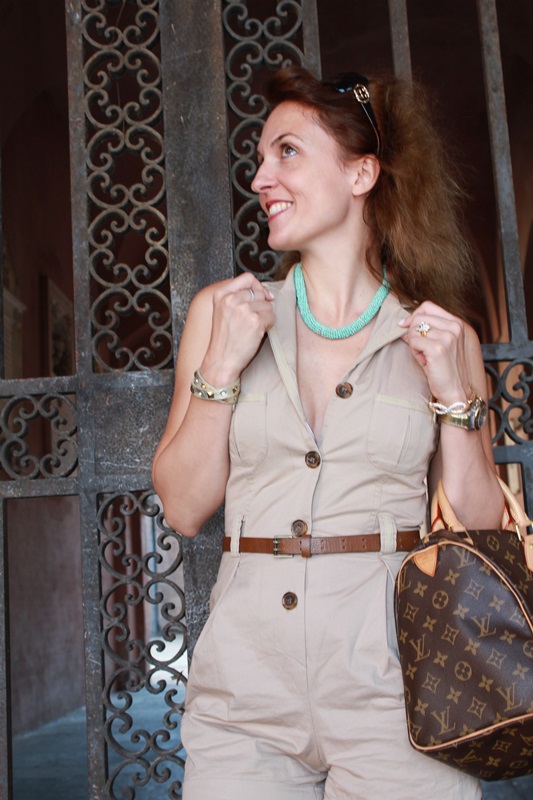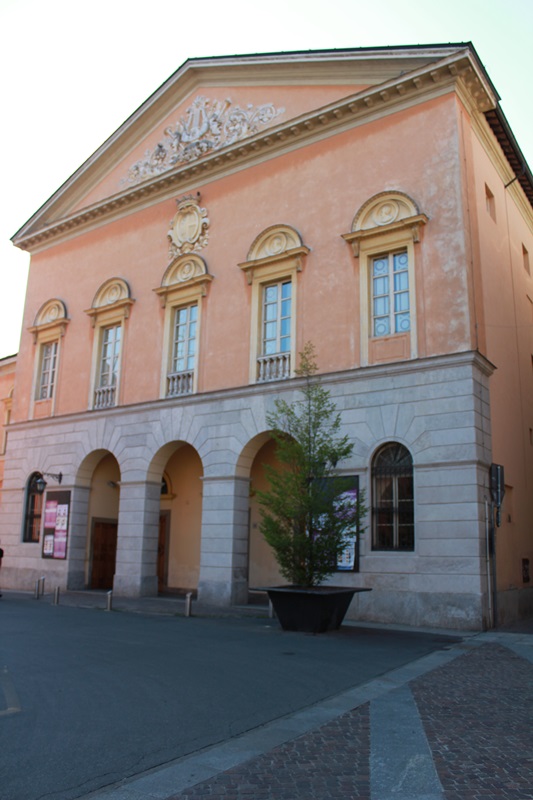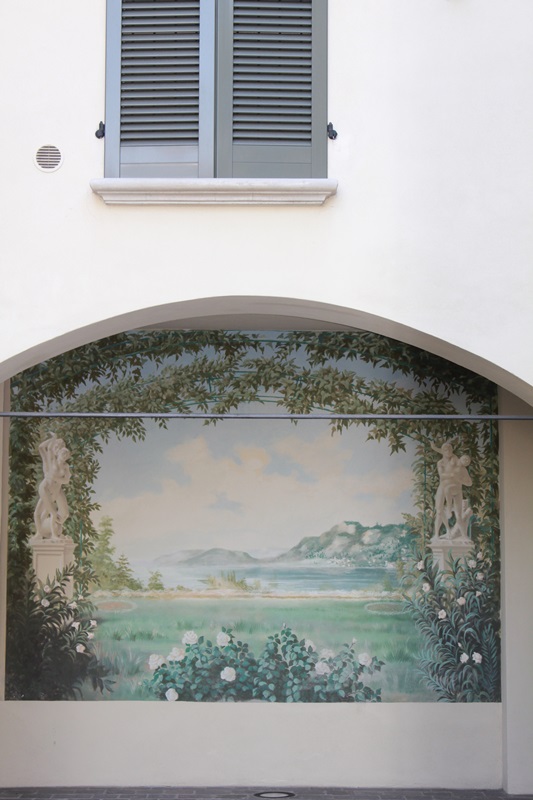 Location: Fidenza – Photo credits: Mr. Big
NO brand  flats
LV SPEEDY bag
ALTRAMODA jumper
GUCCI sunnies
ACCESSORIZE necklace
INFINITY bracelet