EN:
Hello World,
This morning I woke up with this song in my mind "♪ ♫ ♪ you know that poppies are high high high (in italian obviously) ♪ ♫ ♪" and immediately  came to my mind 3 images: 
1. When I was a  child  running through the fields overflowing with poppies in the United States.
2. When I looked for the poppies in Venezuela  and wondered why there were not ?
3. 

and at the end when my father used to sing me this song 

;) 
Now I understand why my choice of this summer perfume: Flower by Kenzo (…. yes! …. I know!I'm Betraying Chanel No. 5 …. but just for these three months ,do you think you can do it? ;)  ) 
And thinking about it ….  how impressive our subconscious can be? (Rhetorical question Mom I swear!)
My choice of  today's look  just "fall" on a suit that  reminds me the color of the poppies.
See you later alligator,
Kisses.
P.S.: I couldn't find one even if I wanted it  :(
IT:
Ciao Mondo,
Oggi mi sono alzata con questa canzone in testa  "♪♫ ♪ lo sai che i papaveri son alti alti alti ♪♫ ♪ " e subito mi sono venuti in mente 3 immagini:
1. Quando da piccola correvo in mezzo ai campi stracolmi di papaveri negli stati uniti.
2. Quando cercavo i papaveri in Venezuela e mi chiedevo perché non ci fossero?
3. ed in fine quando mio papà mi cantava questa canzone ;)
Ora capisco il perché della mia scelta per quanto riguarda il profumo estivo:  FlowerbyKenzo (….sì!…. lo so! tradisco Chanel n°5…. ma in questi tre mesi si può ;) )
E pensandoci bene…. ma quanto è imponente il nostro subconscio? (… domanda retorica Mamma giuro!!!!)
Ma se osservate la mia scelta del look di oggi è proprio "caduta" su un completo che ricordasse molto il colore dei Papaveri (cosa avrà influenzato la mia scelta?).
A domani,
Baci.
P.S.: non ho trovato un papavero neppure a pagarlo :(
ES:
Hola Mundo,
Hoy me he levantado con esta canción en mi cabeza "♪ ♫ ♪ ustedes saben que las amapolas son altas altas altas ♪ ♫ ♪" (en italiano obviamente)  e inmediatamente me llegaron a la mente 3 imágenes:
1. Cuando era niña y corria por los campos llenos de amapolas en los Estados Unidos.
2. Cuando buscaba las amapolas en Venezuela y me preguntaba ¿por qué no habían?
3. y al final, cuando mi papá me cantaba esta canción ;)
Ahora entiendo por qué llegue a esta elección en el momento de buscar mi perfume de verano: FlowerbyKenzo (¡Si!… Sé que traicioné a Chanel N º 5 …. pero en estos tres meses se puede hacer esta locura ;) )
Y ahora que lo pienso…. Cuanto es imponente nuestro subconsciente? (Pregunta retórica … Mamá juro!)
Pues fijense que mi elección para el outfit de hoy fue un conjunto que me recordaba el color de las amapolas. (¿Qué ha influido en mi decisión?)
Nos vemos mañana,
Besos.
P.D.: No he encontrado aún una amapola :(
IndianSavage (alias Maggie D.)
Follow me on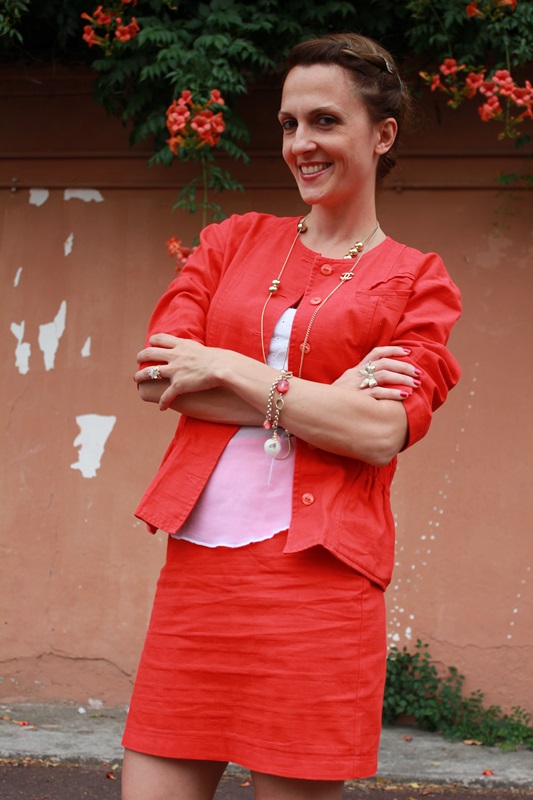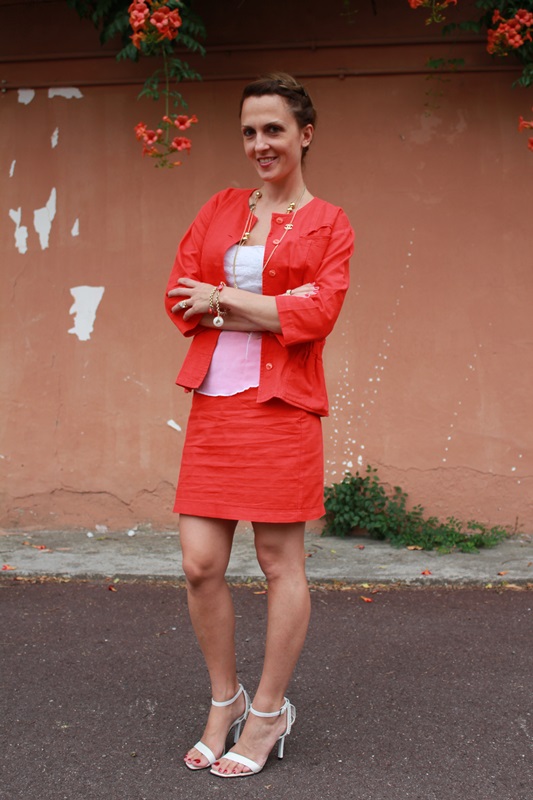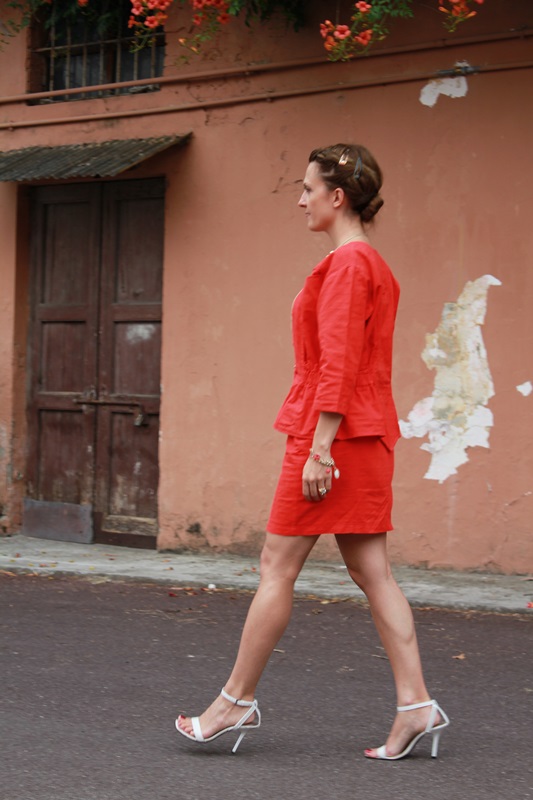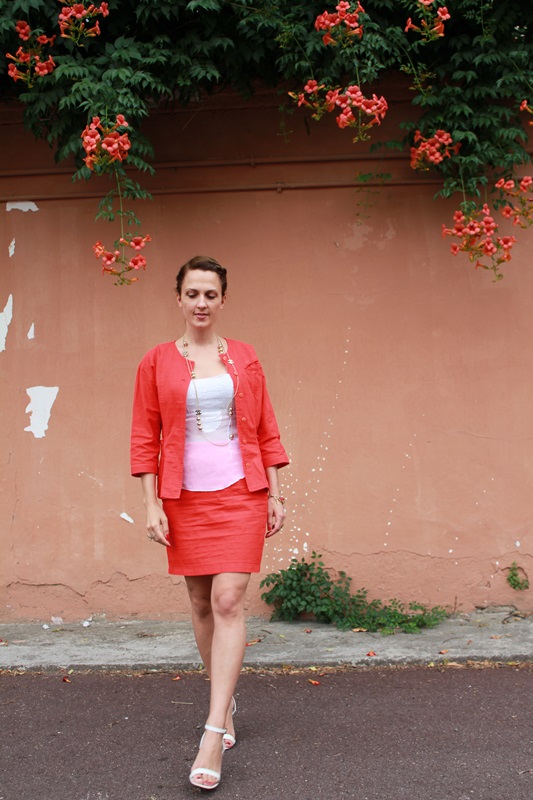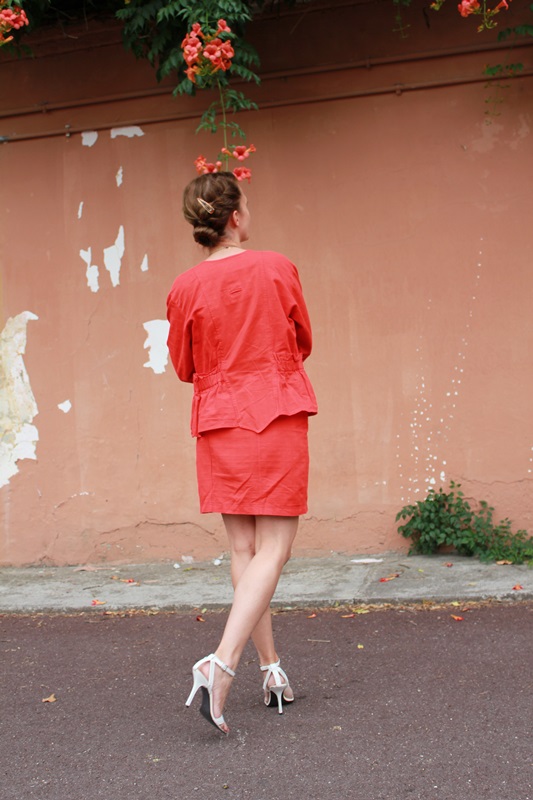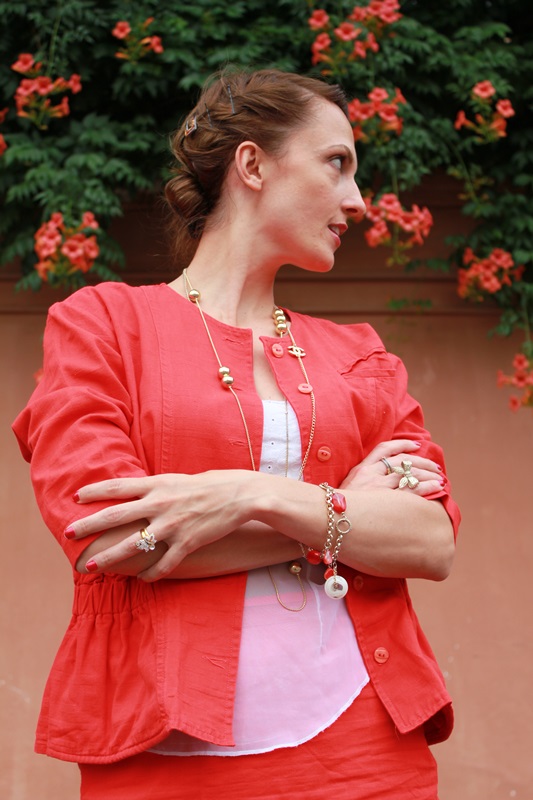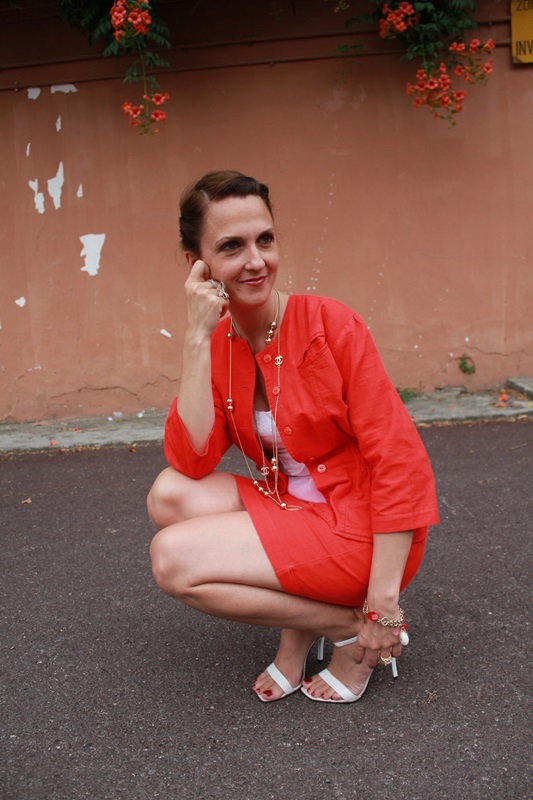 accessori
,
accessories
,
amarillo
,
anelli
,
autumn outfit
,
bag
,
beautiful
,
beauty
,
blog
,
blogger
,
bloggers
,
boots
,
borse
,
cabello
,
cappelli
,
celebrity look
,
ceremony dresses
,
chanel
,
cloth from India
,
collier
,
come vestire
,
cool
,
cute
,
elie saab
,
estilo
,
fall outfit
,
fashion
,
fashion blog
,
fashion victim
,
fashion week
,
fit
,
followme
,
giallo
,
green trikini
,
guess by marciano
,
Guess by Marciano heels
,
H&M
,
hair
,
heels
,
Hermes
,
indian savage
,
ispirazione
,
jewelery
,
kelly
,
lifestyle
,
Long skirt
,
look
,
lv
,
macarons
,
make up
,
mango
,
margaret dallospedale
,
moda
,
modo di vestire
,
Mom's creation dress
,
My personal Review
,
natural beauty
,
olso
,
ootd
,
outfit
,
outfit 2013
,
outfit spring 2013
,
passarelle
,
Patrick Mesiano
,
personal shopper
,
photo
,
photography
,
photooftheday
,
Piacenza
,
recycling
,
runways
,
settimana della moda
,
sfilata
,
shoes
,
Sneacker/Prada
,
social
,
spring outfit
,
stivali
,
street style
,
style
,
summer outfit
,
tacchi
,
tendencia 2013
,
tendenza 2013
,
the diary of a fashion apprentice
,
trends 2013
,
trends must have
,
trikini
,
trikini verde
,
trilby hat
,
trilby outfit
,
tweet
,
twitter
,
vest
,
vestiti
,
video
,
winter outfit
,
yellow
,
youtube