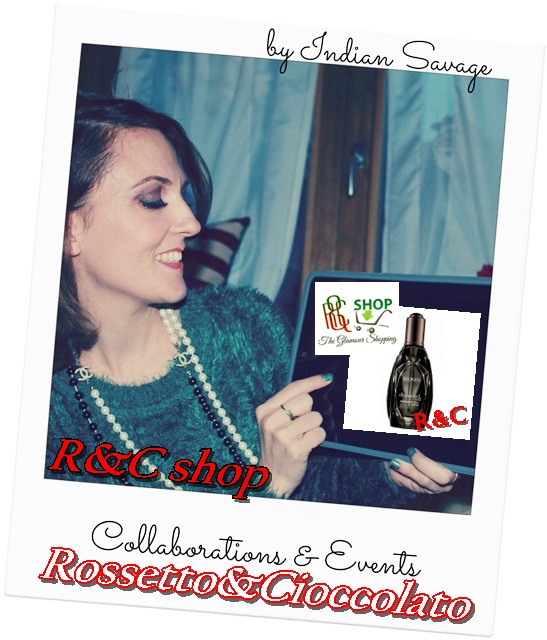 EN:
Hello World,
Last month I attended a very interesting contest proposed by Rossetto & Cioccolato in order to test one of the three products up for grabs . To my surprise I was chosen to try "Redken Diamond Oil Shatterproof intense" the famous brand Redken . A wonderful product totally Silicone free.
As soon as I opened the package, I was pleasantly surprised by the design of the black glass bottle, which evidently refers to the cut of a diamond. Another wonderful surprise appeared while I open the cap, because it has a dropper for precise dosing .
The oil has a faint floral scent and this isn't intrusive, determined by the coriander oil, camelina oil and apricot oil. It applies with ease, it is enough to distribute a few drops into the palm of our hands and apply it on the mid-lengths and the ends of our damp or dry hair.
But that's not all, we can add a few drops of this oil to our shampoo or our hair mask, beacuse it gives the product more effectiveness to the active principles contained in them.
The first effect,  that I noticed, was that this oil gave shine to my hair without anoint them and after a week of using it, I can confirm that my hair looks much healthier and especially my ends hair.
I assure you that "Redken Diamond Oil Shatterproff intense" has conquered me and I will continue to use it and I recommend it using it to everyone, which is why I've to thank Rossetto & Cioccolato and R&C shop for introducing me for this product and choosing me for this collaboration.
See you later alligator,
Kisses.
_ _ _ _ _ _ _
IT:
Ciao Mondo,
Il mese scorso ho partecipato ad un contest molto interessante proposto da Rossetto & Cioccolato per poter testare uno dei tre prodotti messi in palio. Con mia grande sorpresa sono stata scelta per provare "Redken Diamond Oil Shatterproof intense" della famosa marca Redken. Un prodotto meraviglioso totalmente privo di Siliconi.
Appena ho aperto il pacco, sono rimasta piacevolmente sorpresa dal design della bottiglietta di vetro nera, che richiama evidentemente il taglio di un brillante. Altra splendida sorpresa è apparsa mentre svitavo il tappo, in quanto è dotato di  un contagocce per il dosaggio preciso.
L'olio ha un vago sentore floreale per nulla invadente, determinato dall'olio di Coriandolo, dall'olio di Camelina e dall'olio di Albicocca. Si applica con estrema facilità; infatti è sufficiente distribuire poche gocce sul palmo delle nostre mani e passarle sulle lunghezze dei nostri capelli asciutti o umidi.
Ma non finisce qua, possiamo aggiungere alcune gocce di questo olio al nostro shampoo o alla nostra maschera per capelli, in quanto questo prodotto dona maggior efficacia ai principi attivi contenuti in essi.
Il primo effetto, che ho potuto notare, è la lucentezza che quest'olio ha donato ai miei capelli senza ungerli e dopo solo una settimana di utilizzo vi posso confermare che i miei capelli appaiono molto più sani e soprattutto le punte non sono così secche.
Vi assicuro che "Redken Diamond Oil Shatterproff intense" mi ha davvero conquistata e che continuerò ad utilizzarlo e a consigliarlo, per questo motivo non posso fare altro che ringraziare di cuore a Rossetto & Cioccolato and R&C Shop per avermi scelto per questa collaborazione.
A domani,
Baci
_ _ _ _ _ _ _
ES:
Hola Mundo,
El mes pasado participé a un concurso muy interesante propuesto por Rossetto & Cioccolato con el fin de probar uno de los tres productos-premios. Para mi sorpresa, me eligieron para probar "Redken Diamond Oil Shatterproff intense" de la famosa marca Redken. Un maravilloso producto totalmente libre de siliconas.
Tan pronto como abrí el paquete, lo primero que me sorprendió es el diseño de la botella de vidrio negro, que, evidentemente, se refiere al corte de un diamante . Otra maravillosa sorpresa apareció mientras abría la tapa , ya que viene un gotero incorporado para que la dosificación sea precisa.
El aceite tiene un aroma floral tenue para nada agresivo, determinado por el aceite de cilantro , aceite de camelina y el aceite de albaricoque. Se aplica con facilidad, pues es suficiente distribuir unas gotas en la palma de nuestras manos y pasarlo por la longitud de nuestro pelo húmedo o seco.
Pero las maravillas no acaban aquí, podemos añadir unas gotas de este aceite a nuestro champú o a nuestra mascarilla para el pelo , ya que este aceite aporta mayor eficacia a los principios activos contenidos en ellos .
El primer efecto , que he notado, es que este aceite le dio un brillo espectacular a mi cabello sin dejarlos pesados y después de sólo una semana de uso puedo confirmar que mi cabello se vea más saludable, especialmente las puntas, y sin duda alguna lo aconsejo a todos.
Les aseguro que " Redken Diamond Oil Shatterproff intense" me ha conquistado y que voy a seguir utilizándolo. Se lo aconsejarlo a todos, y por este motivo no puedo hacer otra cosa que agradecer a Rossetto & Cioccolato and R&C shop por elegirme para esta colaboración.
Hasta mañana,
Besos.
You can buy the "Redken Diamond Oil Shatterproof intense":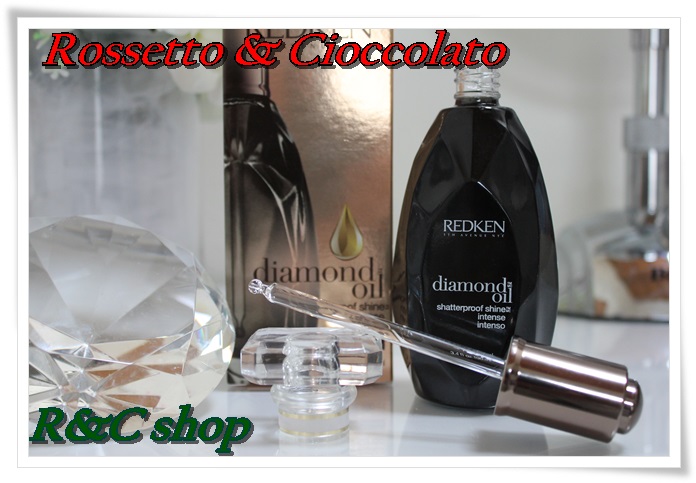 And do not forget Rossetto & Cioccolato "the videoNews":
IndianSavage (alias Maggie D.)
Catch up with IndianSavage on
beauty care
,
beauty review
,
consulente di immagine
,
diamondoil
,
estilismo
,
fashion
,
fashion blog
,
fashion blogger
,
hair
,
haircare
,
intense
,
Kansas fashion blogger
,
Margaet Dallospedale
,
My personal Review
,
Piacenza blog
,
Piacenza blogger
,
Piacenza fashion blogger
,
Promotion
,
R&C shop
,
redken
,
redken Diamondo shatterproof
,
Rossetto & Cioccolato
,
shine
,
The Indian Savage diary
,
tutorial
,
Usa fashion blogger
,
Venezuela blog
,
Venezuela Fashion blogger