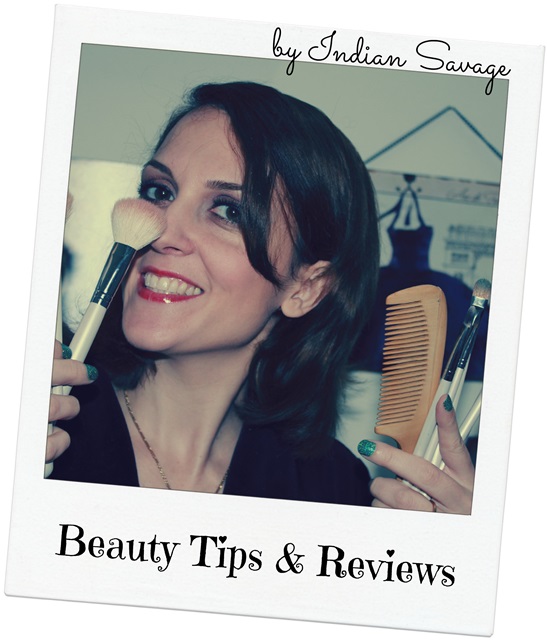 EN:
Hello World,
It's no secret that last year  my long hair has been "burned" caused by the highlighting…
And it's no secret that I cried and didn't want to cut my hair…
But a friend (known via my blog) told me: do you prefer to cut hair for this reason or lose them due to chemotherapy while you are fighting the cancer?
With this sentence, I realized that sometimes we despair for stupid things and that I would take advantage of this experience to learn how to take care of my hair and how to grow up healthy, strong and beautiful.
How? Trying natural recipes and commercial products. For the first time in my life I have a thick head of hair, although my hair is still very short, and every day I see very good results. I'll tell you the natural mask that I love.
Yogurt Hair Mask
Ingredients:
1. A half cup of yogurt (or less depending on your hair volume and length).
2. A teaspoon of honey
Procedure:  Mix the yogurt and honey in a bowl, apply the mixture to the scalp, working from the roots to the ends of the hair, let it sit for at least fifteen minutes before rinsing with warm water, Wash again with a shampoo.
The benefits of yogurt on the hair: Helps eliminate frizz and Makes hair shiny and soft.
And now, tell me: What are your beauty hair tips?
See you later alligator,
Kisses.
_ _ _ _ _ _ _
IT:
Ciao Mondo,
Non è un segreto che l'anno scorso mi hanno "bruciato" i miei lunghissimi capelli (mentre mi facevano le meches)…
E non è un segreto che ho pianto e che non volevo tagliarmi i capelli…
Ma una amica (conosciuta tramite il mio blog) mi ha detto: preferisci tagliare i capelli per questo motivo o perderli per la chemioterapia mentre stai combattendo il cancro?
Da questa risposta ho capito che a volte ci disperiamo per vere stupidate e che avrei approfittato questa esperienza per imparare a curarmi i capelli e farli crescere sani, forti e belli.
Come? Provando ogni sorta di ricetta naturale e prodotti in commercio. Risultato? Per la prima volta nella mia vita ho una chioma folta, anche se i miei capelli sono ancora molto corti, e ogni giorno vedo risultati molto buoni.
Vi racconto la maschera naturale che più amo.
Maschera allo Yogurt
Ingredienti:
1. un vasetto di yogurt bianco, naturale senza zucchero
2. un cucchiaio di miele
Procedimento:
Mescolate lo yogurt e il miele in una ciotola, applicate la miscela nel cuoio capelluto , partendo dalla base fino alle punte dei capelli, lasciate riposare per almeno quindici minuti prima di risciacquare con acqua tiepida e lavare nuovamente con uno shampoo.
I vantaggi dello yogurt sui capelli: Aiuta a eliminare l'effetto crespo e rende i capelli lucidi e morbidi.
E ora, ditemi: Quali sono i vostri beauty tips per i capelli?
A domani,
Baci
_ _ _ _ _ _ _
ES:
Hola Mundo,
No es ningún secreto que el año pasado me "quemaron " el pelo largo (haciendo los rayitos)…
Y No es un secreto que lloré y que no quería cortarme el cabello…
Pero una amiga (conocida a través de mi blog) me dijo : ¿prefieres cortarte el pelo por esta razón o perderlos por culpa de la quimioterapia , mientras estás luchando contra el cáncer?
Gracias a esta respuesta me di cuenta de que a veces nos desesperamos de verdad por cosas estúpidas y pensé en aprovechar de esta experiencia para aprender cómo cuidar mi cabello y hacerlo crecer sano, fuerte y hermoso.
¿Cómo? Probando todo tipo de receta natural y productos comerciales. ¿El resultado? Por primera vez en mi vida tengo mucho cabello, aunque esta todavía muy corto, y cada día veo muy buenos resultados.
Les cuento mi receta natural favorita.
Máscara de yogur
Ingredientes:
1 . un tarro de yogur blanco natural , sin azúcar.
2 . una cucharada de miel
Procedimiento:
Mezclar el yogur y la miel en un tazón, aplicar la mezcla sobre el cuero cabelludo, desde las raíces hasta las puntas de tu cabello, dejar que repose durante al menos quince minutos antes de enjuagar con agua tibia y volver a lavarse con un champú .
Los beneficios del yogur en el cabello: Ayuda a eliminar el frizz y hace que el pelo sea brillante y suave.
Y ahora , diganme : ¿Cuáles son sus consejos de belleza para el cabello?
Hasta mañana,
Besos.
IndianSavage (alias Maggie D.)
Catch up with IndianSavage on
Honey
Yogurt
accesorios
,
accessori
,
atuendo
,
atuendo de invierno
,
beauty tips
,
blogger
,
classe
,
clothes
,
colbacco
,
come indossare
,
come vestirsi
,
como llevar
,
como vestir
,
consulente de imagen
,
consulente di immagine
,
estilismo
,
fashion
,
fashion blog
,
fashion blogger
,
Fashion color
,
fashion image consulting
,
fashion tips
,
how to wear
,
How to wear Emerald green
,
indian savage
,
indimenti
,
lifestyle
,
looks
,
looks Ideas
,
margaret dallospedale
,
mascara de yogur
,
maschera allo yogurt
,
moda
,
natural beauty tips
,
ootd
,
outfit
,
Outfit invernale
,
personal shopper
,
Piacenza blogger
,
piacenza fashion blog
,
PiacenzaSera
,
prendas
,
Sales shopping tips
,
shopping outfit
,
stile
,
style
,
stylish
,
The Indian Savage diary
,
tips
,
trapper
,
ushanka
,
Veneziana
,
Veneziana tights
,
Venezuela Blogger
,
Venezuela Fashion blogger
,
vestiti
,
Wichita blogger
,
Wichita fashion blogger
,
winter outfit
,
yogurt
,
yogurt mask hair. maschera per capelli allo yogurt