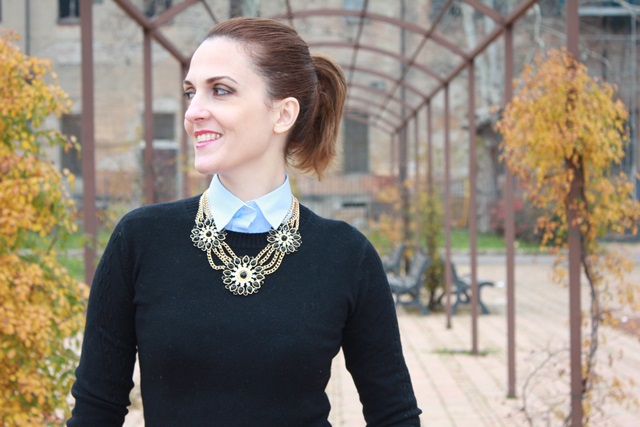 EN:
Hello World,
How is it difficult to star the day? Today I decided to leave my car and my bike at home and I went to the agency on foot to enjoy the day.
My attention was capture by the people I met along my journey and I realized that they all had a common denominator: faces tense and series!
I know… I know… There are bad days!
When I wake up in the morning and I look myself at the mirror, I hate myself. But I have a secret that it will make me feel better soon: I don't do the abs and go out to have breakfast in my favorite pastry shop…
Of course the thought of eating this delicacy, and as if by magic a big smile appears on my face (try and see).
See you later alligator,
Kisses.
_ _ _ _ _ _ _
IT:
Ciao Mondo,
Quanto è difficile iniziare la giornata? Oggi ho deciso di lasciare auto e bici a casa e andare in agenzia a piedi per godermi la giornata.
La mia attenzione è stata totalmente rapita dalle persone che incontravo lungo il mio tragitto e mi sono resa conto che tutte avevano un comune denominatore: facce tese e serie!
Sì… lo so… ci sono giornate no!
Anche a me capita spesso, appena alzata, di guardarmi allo specchio e non sopportarmi. Ma io ho un segreto per sentirmi meglio subito: saltare gli addominali e fare colazione fuori casa con una mega brioche alla crema.
Il solo pensiero di questa delizia fa apparire per magia un gran sorriso sul mio viso (provare per credere)  :)
A domani,
Baci
_ _ _ _ _ _ _
ES:
Hola Mundo,
¿Qué tan difícil es empezar el día? Hoy he decidido dejar el coche y mi bicicleta en casa e ir a la agencia a pie para disfrutar del día.
Mi atención estuvo totalmente cautivada por la gente que ví a lo largo de mi camino y me di cuenta de que todos ellos tenían un denominador común: rostros tensos y serios!
Sí. .. Lo sé … Hay días negativos!
Me sucede a menudo, cuando me  levanto, de mirárme en el espejo y no soportarme. ¿Y entonces que hago yo? hago cosmo si se me olvidara hacer los abdominales y "sin querer – queriendo" paso en frente a mi panaderia favorita y me como un buen dulce pastelero.
Con solo la idea de comer mi dulce preferido se dibuja una gran sonrisa en mi cara (prueba y veras).
Hasta mañana,
Besos.
IndianSavage (alias Maggie D.)
Catch up with IndianSavage on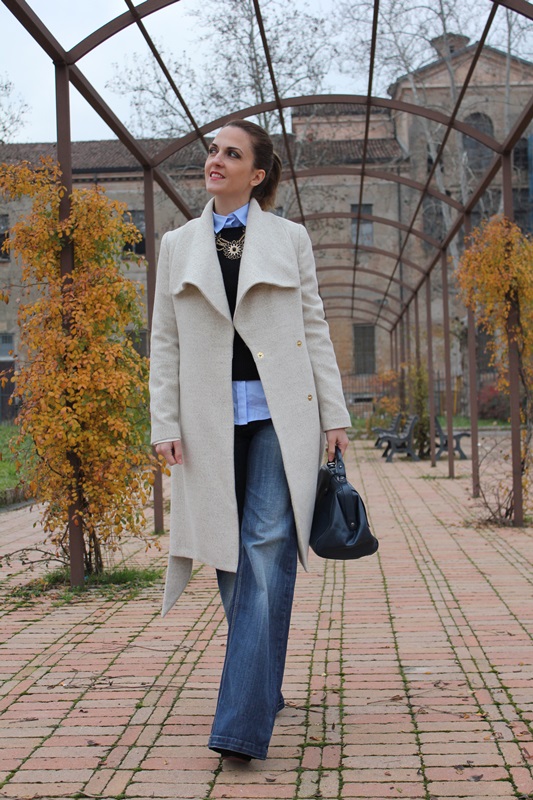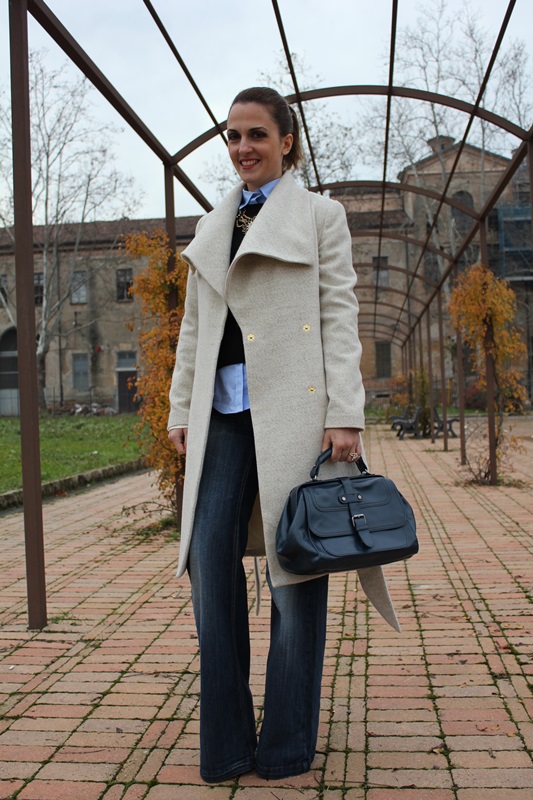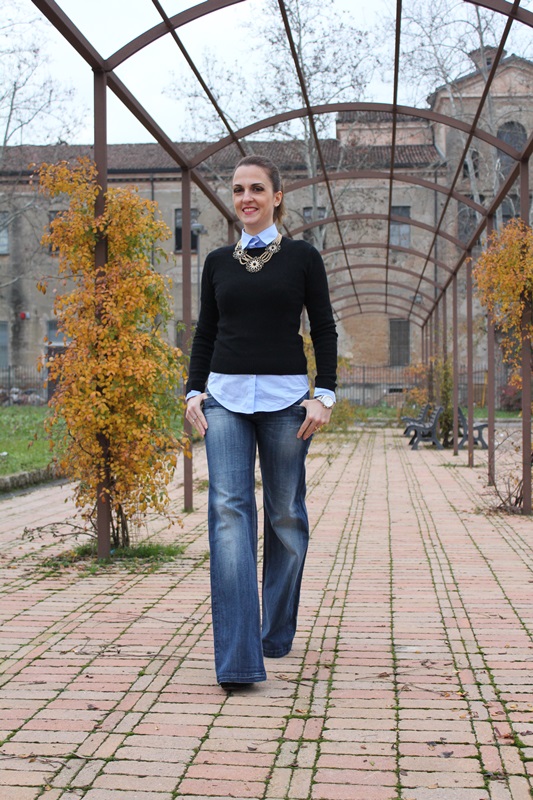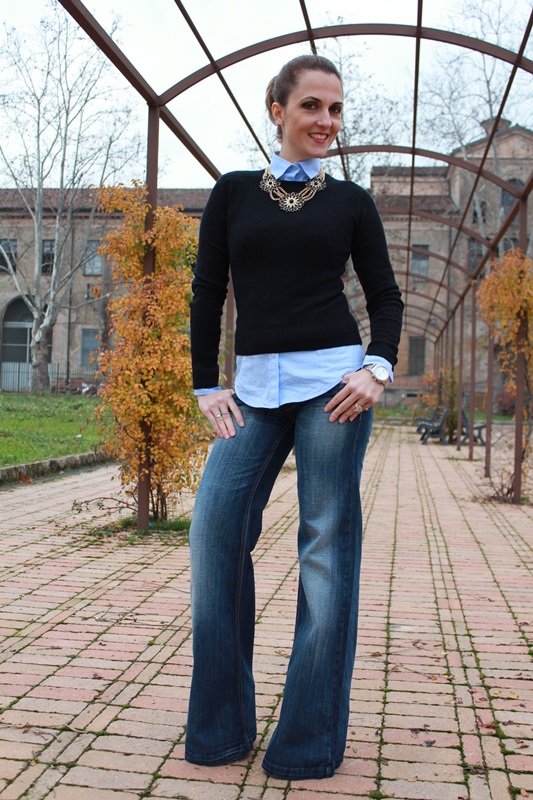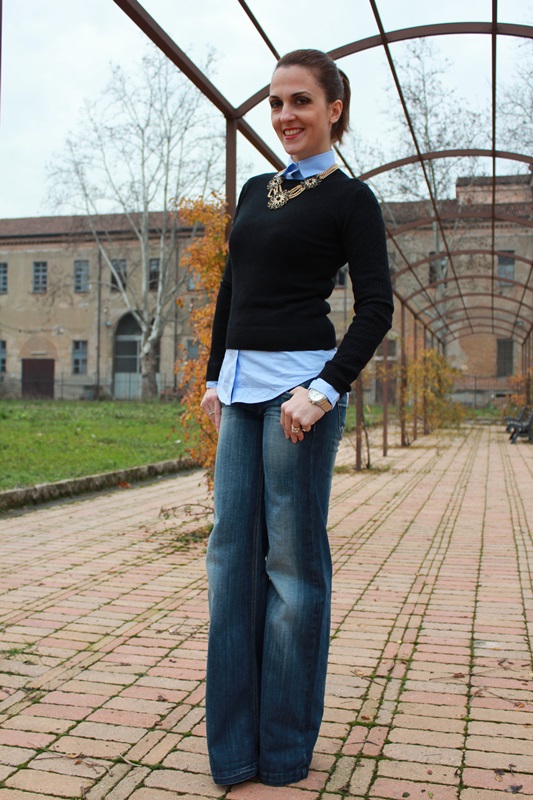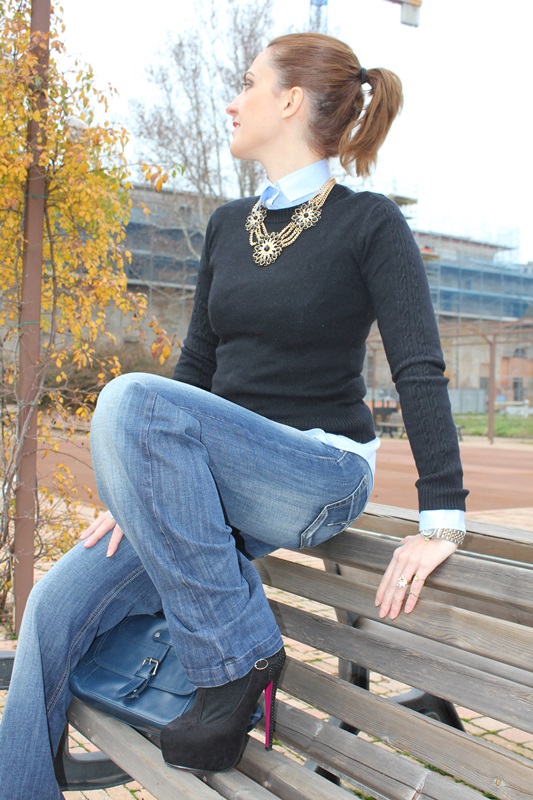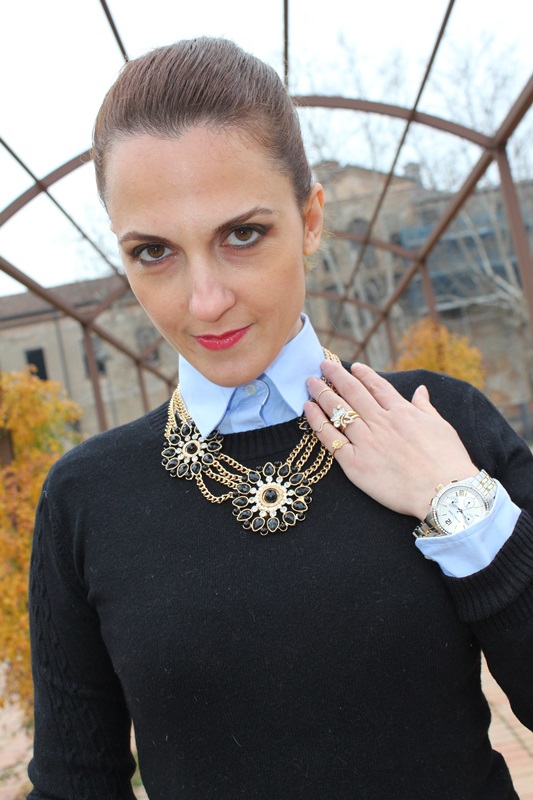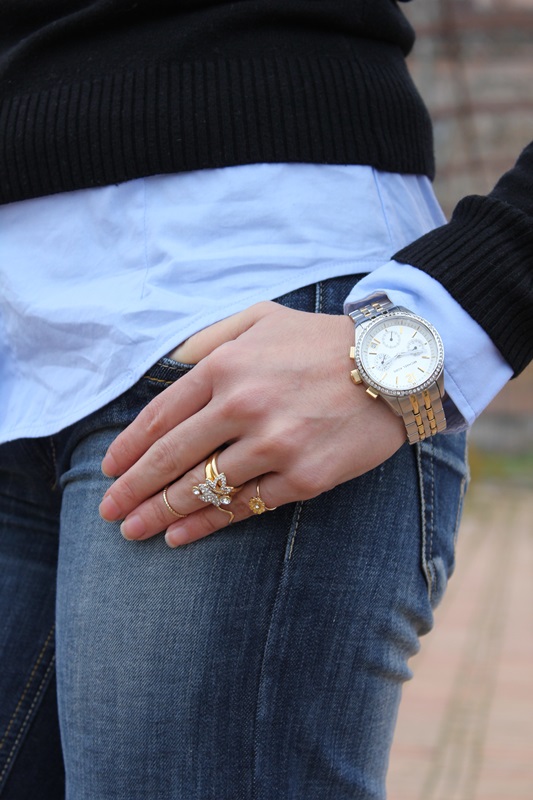 Location: Piacenza – Photo credits: Mister Sitting Bull
I wear Guess denim, Bunauta sweater, Zara shirt and bag, Infinity Necklace, Michael Kors watch.
accesorios
,
accessori
,
atuendo
,
atuendo de invierno
,
beauty tips
,
blogger
,
classe
,
clothes
,
colbacco
,
come indossare
,
come vestirsi
,
como llevar
,
como vestir
,
consulente de imagen
,
consulente di immagine
,
estilismo
,
fashion
,
fashion blog
,
fashion blogger
,
Fashion color
,
fashion image consulting
,
fashion tips
,
how to wear
,
How to wear Emerald green
,
indian savage
,
indimenti
,
lifestyle
,
looks
,
looks Ideas
,
margaret dallospedale
,
moda
,
ootd
,
outfit
,
Outfit invernale
,
personal shopper
,
Piacenza blogger
,
piacenza fashion blog
,
PiacenzaSera
,
prendas
,
Sales shopping tips
,
shopping outfit
,
stile
,
style
,
stylish
,
The Indian Savage diary
,
tips
,
trapper
,
ushanka
,
Veneziana
,
Veneziana tights
,
Venezuela Blogger
,
Venezuela Fashion blogger
,
vestiti
,
Wichita blogger
,
Wichita fashion blogger
,
winter outfit