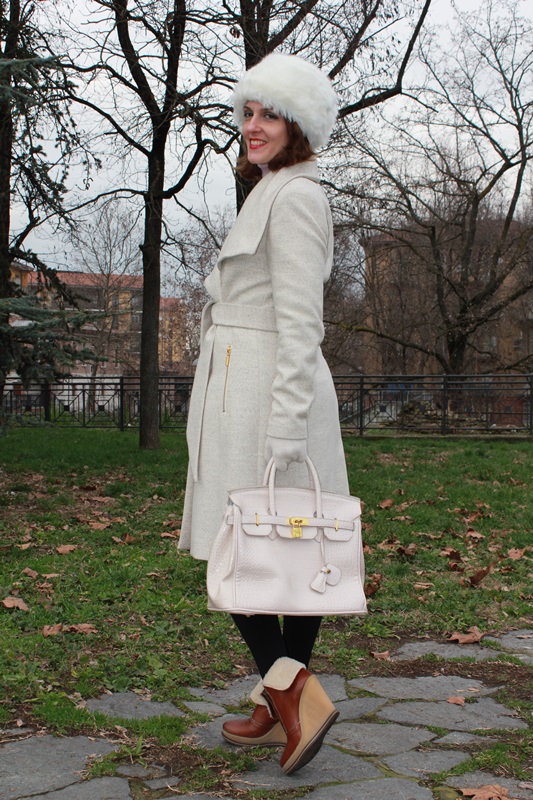 EN:
Hello World,
I know…. wearing a fur hat in the cold winter is not the trend of the moment, but I think that the modern Ushanka is a chic and glam accessory.
This hat has expanded from its origins as warm functional headgear to a state of being a cultural icon and emerging fashion trend.  Its name derives from the Russian word "ushi", which means "ears". Such hats have not only been worn by Russians, but by other inhabitants of cold climates such as Scandinavians, Canadians or Germans.  The ushanka as we now know it was, however, indeed the product of Russians – during the military conflict between the former Soviet Union and Finland.
And now?
The trapper became more of a fashion item, in fact it's perfect for adding sophistication to  our winter wardrobes.
I want to know what you think about this style!  Will you be wearing one this winter, or passing on this accessory?
See you later alligator,
Kisses.
_ _ _ _ _ _ _
IT:
Ciao Mondo,
Lo so…. indossare un cappello di pelliccia in questo freddo inverno,  non è la tendenza del momento, ma penso che il moderno Ushanka è un accessorio chic e glam.
Questo cappello ha cambiato la sua utilità con il passare del tempo, da caldo copricapo funzionale ad  una icona culturale ed emergente di forte tendenza. Il suo nome deriva dalla parola russa "ushi", che significa "orecchie". Questi cappelli sono indossati non solo dai russi, ma da altri abitanti di climi freddi, come gli scandinavi, canadesi e tedeschi. Il colbacco come lo conosciamo ora, faceva parte del uniforme usato dai russi  durante il conflitto militare tra l'ex Unione Sovietica e la Finlandia.
E ora?
Il trapper è diventato più di un oggetto di moda, infatti è perfetto per aggiungere raffinatezza al nostro guardaroba invernale.
Vorrei tanto sapere cosa pensate di questo stile! Indosserete un Colbacco  questo inverno o non terrete presente questo accessorio?
A domani,
Baci
_ _ _ _ _ _ _
ES:
Hola Mundo,
Si, ya lo sé…. llevar un sombrero de piel en este frío invierno, no es  la tendencia del momento, pero creo que el Ushanka moderno es un accesorio de moda y tiene mucho glamour.
Este sombrero ha cambiado su utilidad con el paso del tiempo, desde ser un sombrero cálido y funcional a un icono de cultural y de fuerte tendencia. Su nombre proviene de la palabra rusa "Ushi", que significa "orejas". Estos sombreros son usados ​​no sólo por los rusos, sino por otros residentes de climas fríos, como los escandinavos, canadienses y alemanes. Los trapper como los conocemos ahora, fueron parte del uniforme utilizado por los rusos durante el conflicto militar entre la Unión Soviética y Finlandia.
¿Y ahora?
El sombrero ruso se ha convertido en más que una tendencia de moda, es perfecto para añadir elegancia a nuestro armario de invierno.
Me encantaría saber lo que piensa de este estilo. ¿Usarán un sombrero de piel en este invierno o no se tendrán en cuenta de esta accesorio?
Hasta mañana,
Besos.
IndianSavage (alias Maggie D.)
Catch up with IndianSavage on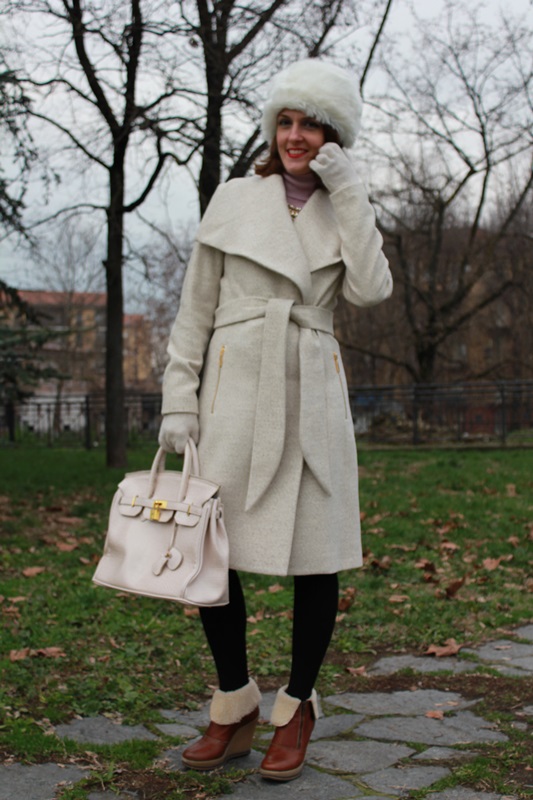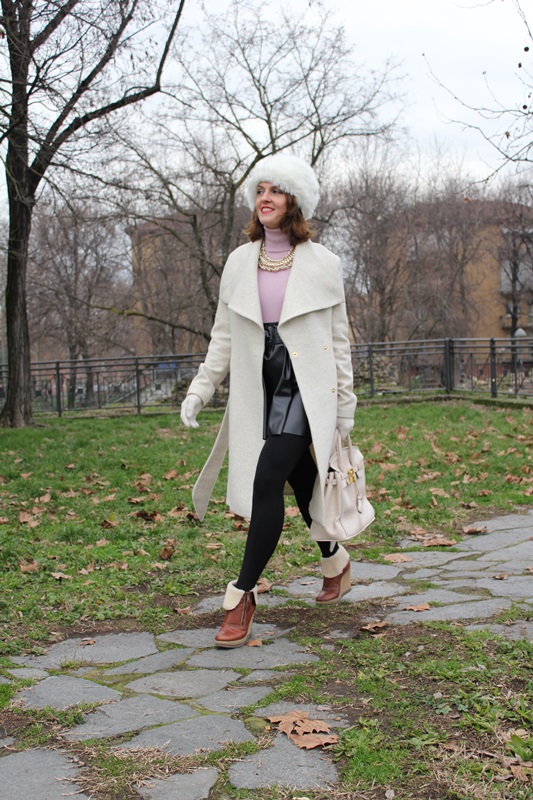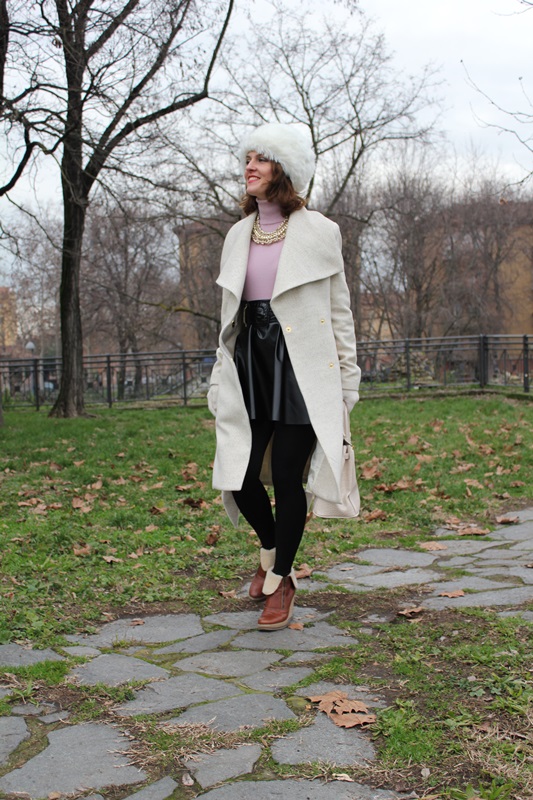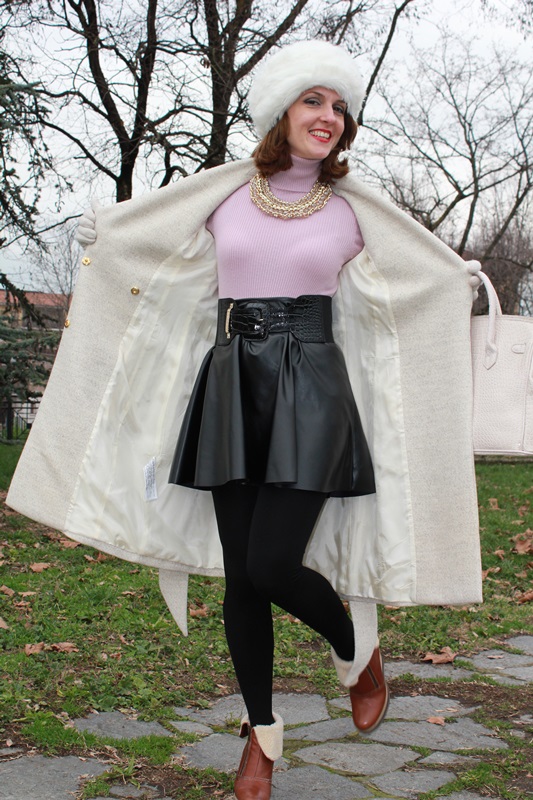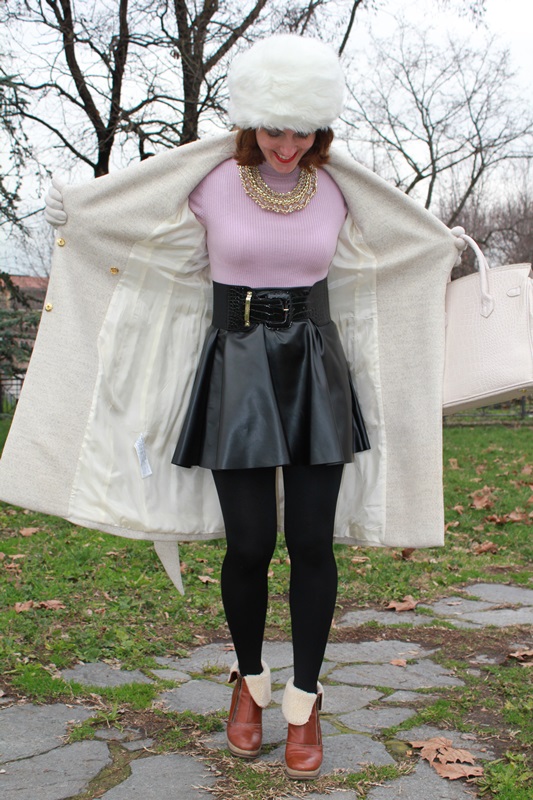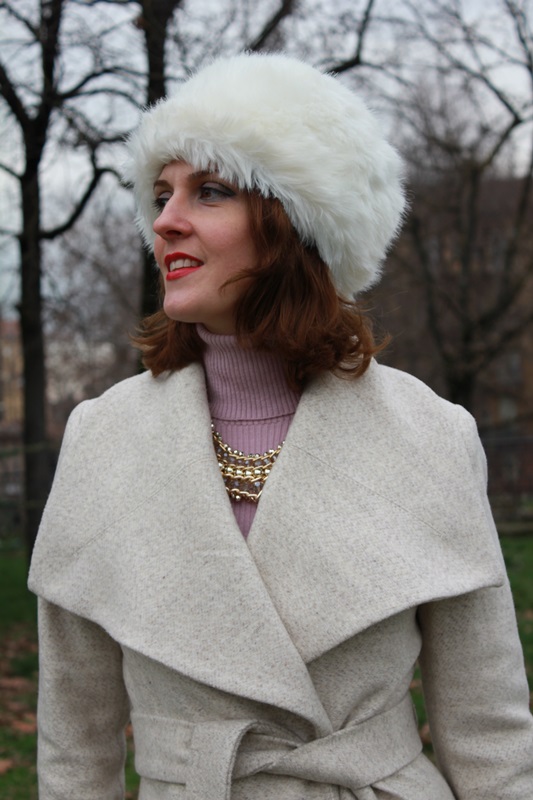 Location: Piacenza – Photo credits: Mister Sitting Bull
I wear No brand hat, Mango coat, Infinity necklace, Roberto della Croce wedges.
accesorios
,
accessori
,
atuendo
,
atuendo de invierno
,
beauty tips
,
blogger
,
classe
,
clothes
,
colbacco
,
come indossare
,
come vestirsi
,
como llevar
,
como vestir
,
consulente de imagen
,
consulente di immagine
,
estilismo
,
fashion
,
fashion blog
,
fashion blogger
,
Fashion color
,
fashion image consulting
,
fashion tips
,
how to wear
,
How to wear Emerald green
,
indian savage
,
indimenti
,
lifestyle
,
looks
,
looks Ideas
,
margaret dallospedale
,
moda
,
ootd
,
outfit
,
Outfit invernale
,
personal shopper
,
Piacenza blogger
,
piacenza fashion blog
,
PiacenzaSera
,
prendas
,
Sales shopping tips
,
shopping outfit
,
stile
,
style
,
stylish
,
The Indian Savage diary
,
tips
,
trapper
,
ushanka
,
Veneziana
,
Veneziana tights
,
Venezuela Blogger
,
Venezuela Fashion blogger
,
vestiti
,
Wichita blogger
,
Wichita fashion blogger
,
winter outfit