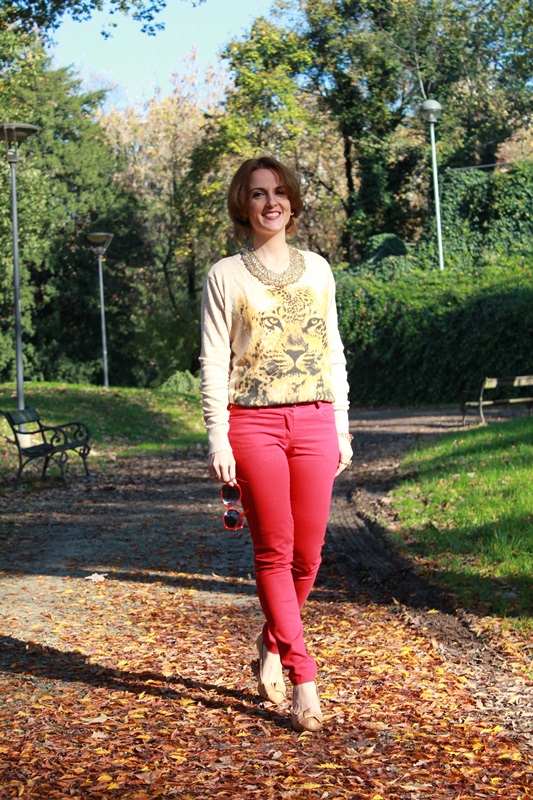 EN:
Hello World,
Are you looking for a fun item to spice up your fall and winter wardrobe?
Red pants!
And How to wear red pants?
1) White shirt and black shoes.
2) Denim top and leopard print accessories.
3) And finally, remember that the camel and red is a classic combination for a chic reason….
Ok, but I like to play with the trends and here it is my idea.
Ahhh I haven't cut my hair, as I said: I love jocking ;)
See you later alligator,
Kisses.
_ _ _ _ _ _ _
IT:
Ciao Mondo,
Siete alla ricerca di un elemento per rendere più divertente il vostro guardaroba autunnale ed invernale?
Pantaloni rossi!
E come indossare i pantaloni rossi?
1) Camicia bianca e scarpe nere.
2) Un top in denim e accessori con stampa leopardata.
3) Ed infine ricordate che l'abbinamento del color cammello con il rosso è una combinazione classica e chic….
Ok, ma a me piace giocare con le tendenze e questa è la mia idea.
Ahhh non ho tagliato i miei capelli, come ho già detto: io amo giocare ;)
A domani,
Baci
_ _ _ _ _ _ _
ES:
Hola Mundo,
¿Están buscando un elemento para que sea más divertido tu guardarropa de otoño e invierno?
¡Pantalones rojos!
¿Cómo combinar pantalones rojos?
1) Camisa blanca y zapatos negros.
2) Un top en mezclilla  y accesorios con estampado de leopardo.
3) Y, por último, recuerden que la combinación del color camel con rojo es una combinación clásica y elegante ….
Ok, pero a mi gusta jugar con las tendencias y esta es mi idea.
Ahhh no me corté el pelo, como ya he dicho, me encanta jugar ;)
Hasta mañana,
Besos.
IndianSavage (alias Maggie D.)
Catch up with IndianSavage on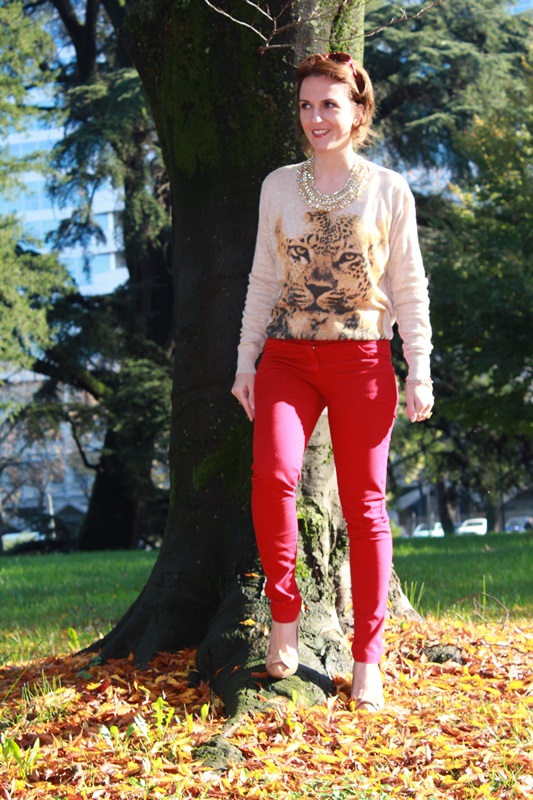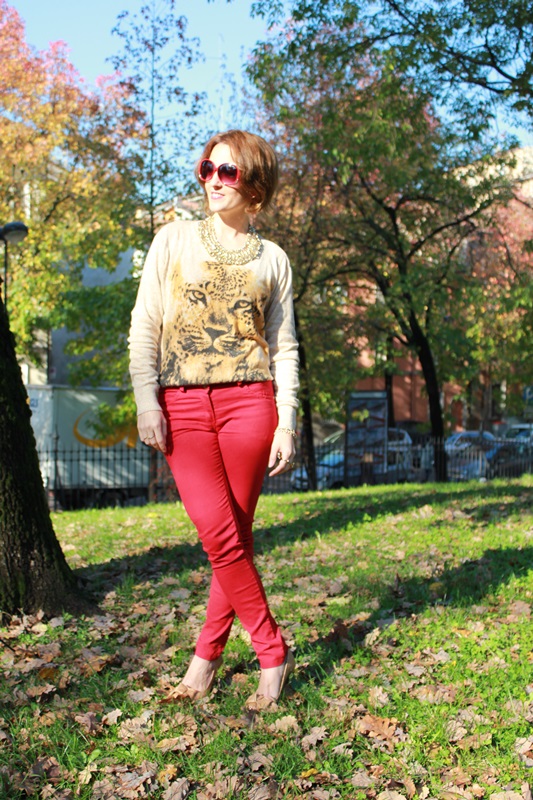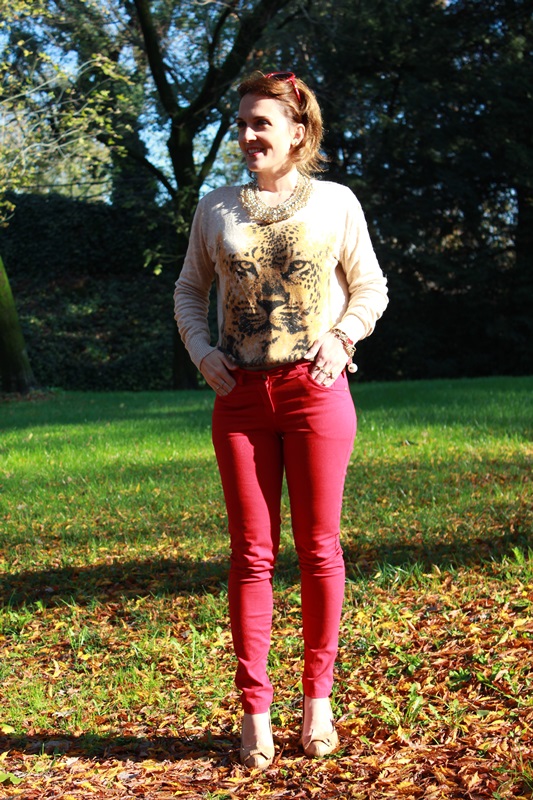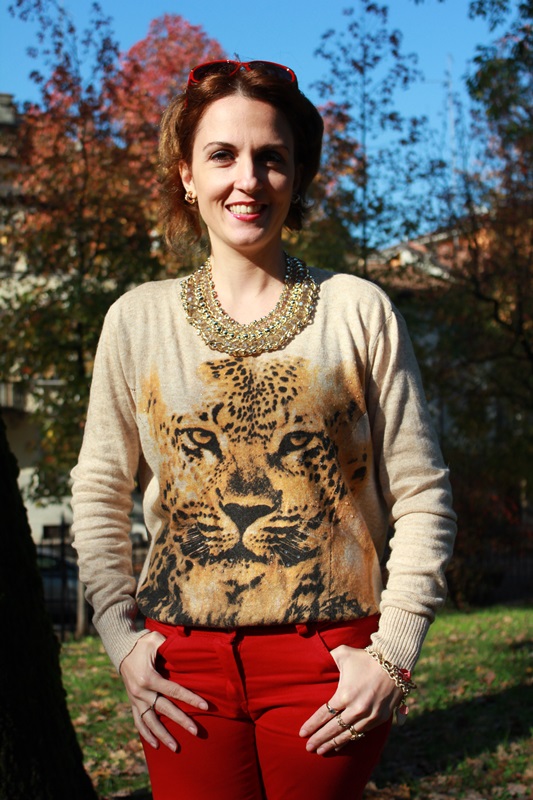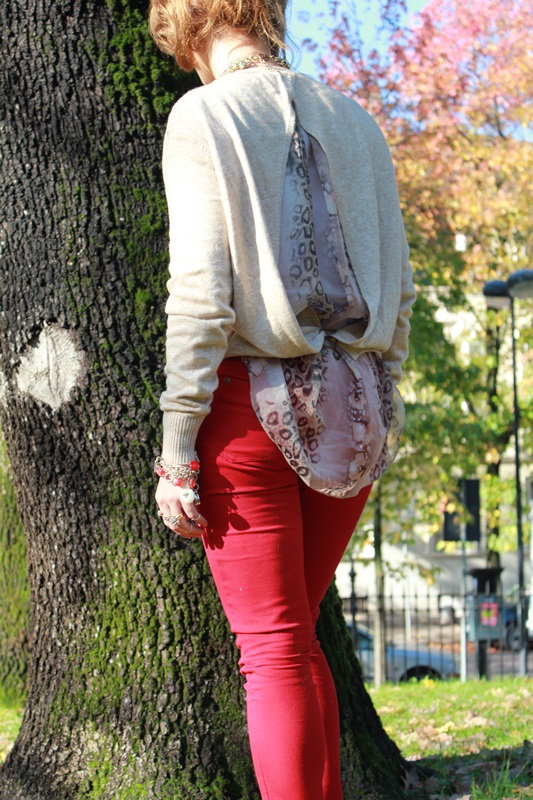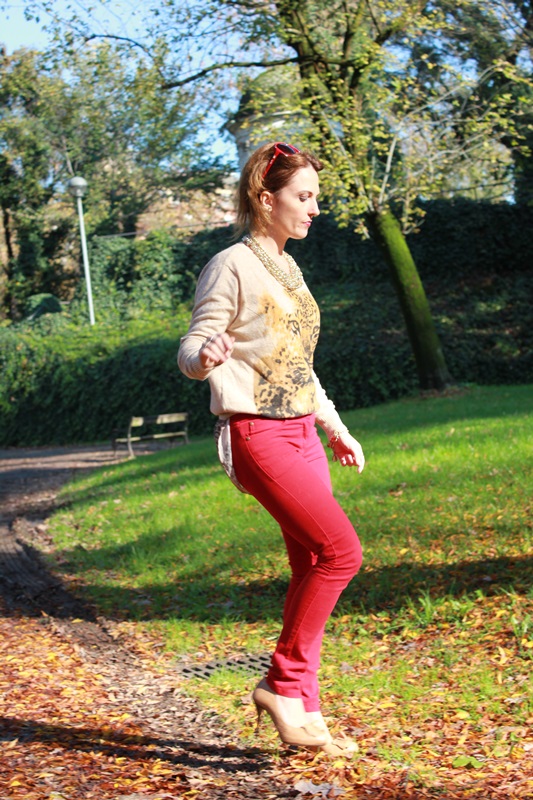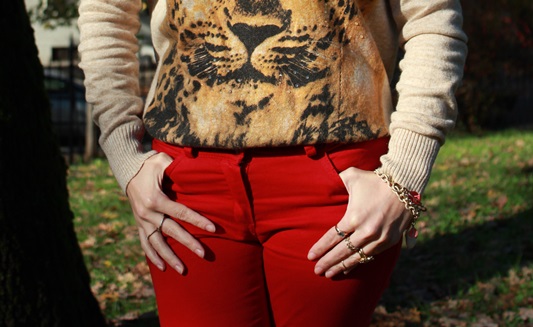 Location: Piacenza  – Photo credits: Mister Sitting Bull
I wear
Marina Grey pants, ForEver sweater, Zara heels, Anna Lou of London knuckle rings, infinity necklace and Coccinella bracelet.
accessories
,
atuendo
,
autunno-inverno
,
barrym
,
bautyshorts
,
beautiful
,
beauty
,
bff
,
blog
,
blogdemoda
,
blogers
,
blogger
,
blogitalia
,
blogunitesstates
,
blogvenezuela
,
blonde
,
blondehair
,
blush
,
boots
,
brogues
,
brownhair
,
casual
,
catwalk
,
chic
,
classy
,
clothes
,
clothing
,
collezioni
,
color
,
colors
,
come indossare il tartan
,
consulente de imagen
,
consulente di immagine
,
contest
,
converse
,
cool
,
coolhair
,
cosmetics
,
defilè
,
desfile
,
desk
,
dogtooth
,
dress
,
elegant
,
eleganza
,
eventi
,
eyeliner
,
eyeshadow
,
fall
,
fall-winter
,
fashion
,
fashion designer
,
fashion image consulting
,
fashion-doll
,
fashionable
,
fashionblogger
,
fashiondiaries
,
fashionstudy
,
fashionstyle
,
fashionulzzang
,
footwear
,
fun
,
funny
,
girl
,
girlfriends
,
girls
,
girlulzzang
,
girly
,
golook
,
hair
,
haircolor
,
haircut
,
hairdo
,
hairdye
,
hairposts
,
hairstyle
,
hairstyles
,
heart
,
heart dress
,
heels
,
highheel
,
highheels
,
how to wear tartan
,
insta
,
instafashion
,
instahair
,
instashoes
,
intervista
,
jean
,
korean fashion
,
laces
,
lifestyle
,
lingerie
,
lipgloss
,
lipstick
,
longhair
,
look
,
looks
,
love
,
lovestyle
,
mac
,
makeup
,
makeupartist
,
mascara
,
moda
,
model
,
models
,
musthave
,
My october essentials
,
nail naildesigns
,
nailartaddict
,
nailartclub nailartaddicts
,
nailartheaven
,
nailartjunkie
,
nailcare
,
naildesign
,
nailpolish
,
nails
,
nailvarnish
,
neon
,
old
,
ootd
,
outfit
,
outfitstyles
,
palazzo
,
pants
,
pata de gallo
,
personal shopper
,
photography
,
pictures
,
pink
,
plaid
,
platforms
,
poppin
,
prettynails
,
prettystyle
,
primavera-estate
,
primavera-verano
,
rainy day essentials
,
red pants
,
sandals
,
scozzese
,
sequins
,
sexy
,
sfilate
,
shirt
,
shoe
,
shoes
,
shoesall
,
shoesoftheday
,
shopping
,
skinny
,
skirt
,
socks
,
spring-summer. otoño.invierno
,
staples
,
starsblack
,
stilettos
,
stilista
,
stilisti
,
stockings
,
strange fashion
,
streetstyle
,
style
,
swag
,
sweaters
,
tagsta
,
tagstagramers
,
tagsta_fashion
,
tape
,
tartan
,
tendenza
,
tendenze
,
tiger sweater
,
trend
,
trends
,
vogue
,
wagger
,
web
,
weheartit
,
winter
,
woman