EN:
Hello World,
A few days ago I heard an old confession of Victoria Beckham, stating that when she sleeps completely naked with her husband David.
In this regard I would say, blessed the wisdom of famous wives!
What do I think about that?
I belong to the club of women who love to be spoil by their men and so I do not mind at all to please "my partner" in requests so hot ….
But looking back on my life experience, the question I ask myself at this time is: "do a  man likes to have his partner in bed completely naked (or how use to say my ex theology's professor: in one's birthday suit) ? "
Quoting Dante, I'd say to you:  this will be judged by posterity!
What about it?
See you later alligator,
Kisses.
_ _ _ _ _ _ _
IT:
Ciao Mondo,
Qualche giorno fa ho sentito una vecchia confessione di Victoria Beckham in cui dichiarava che quando dorme accanto al marito David, lo fa completamente nuda.
A riguardo mi sento di dire: beata saggezza delle mogli famose!
Cosa ne penso al riguardo?
io appartengo al club delle donne che amano viziare i propri uomini e quindi non mi 
dispiacerebbe affatto accontentare il "mio compagno" in richieste così piccanti….
Ma ripensando alla mia esperienza di vita, la domanda che mi pongo in questo momento a tal proposito è:  "Ad un uomo piace avere nel letto la sua compagna completamente senza veli (o come direbbe il mio ex professore di Teologia: in veste 
adamitico)?"
Citando Dante, vi dico: Ai posteri l'ardua sentenza!
Che ne pensate?
A domani,
Baci
_ _ _ _ _ _ _
ES:
Hola Mundo,
Hace unos días escuché una antigua confesión de Victoria Beckham en la cual decía que cuando ella duerme con su marido David, lo hace completamente desnuda.
Acerca de este tema, yo  diría:  ¡Bendita sabiduría de las esposas famosas!
¿Qué pienso sinceramente de esto?
Pues yo pertenezco al club de las mujeres que aman consentir a sus hombres, así que no me importa en lo absoluto  complacer a "mi pareja" en las solicitudes tan hot ….
Pero obserbando mi experiencia de vida, la pregunta que me hago en este momento sobre este tema es: "A los hombres les gusta que su pareja estén en la cama completamente desnudas (o como diría mi ex profesor de teología:  vestido adánico) ? "
Citando a Dante, les digo: ¡La historia los juzgarà!
Hasta mañana,
Besos.
IndianSavage (alias Maggie D.)
Catch up with IndianSavage on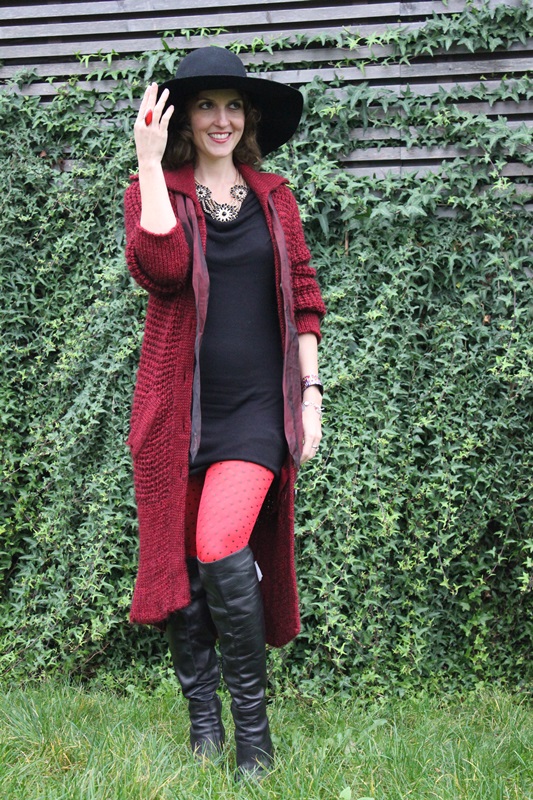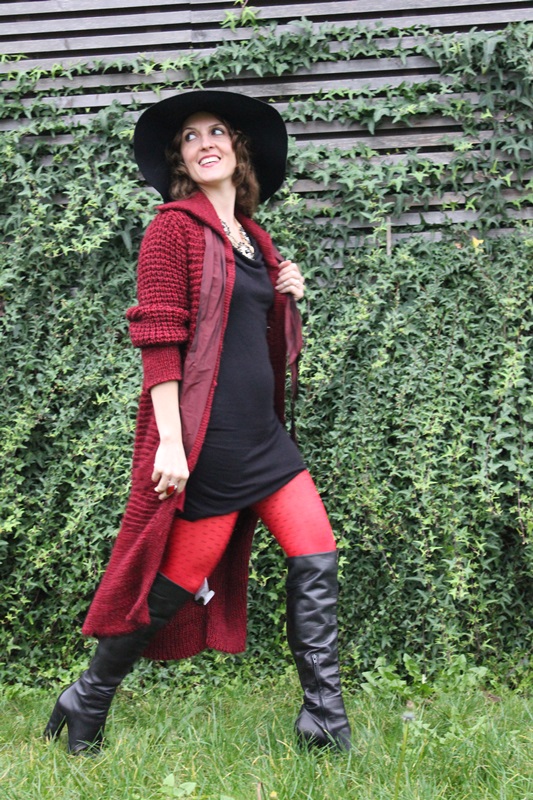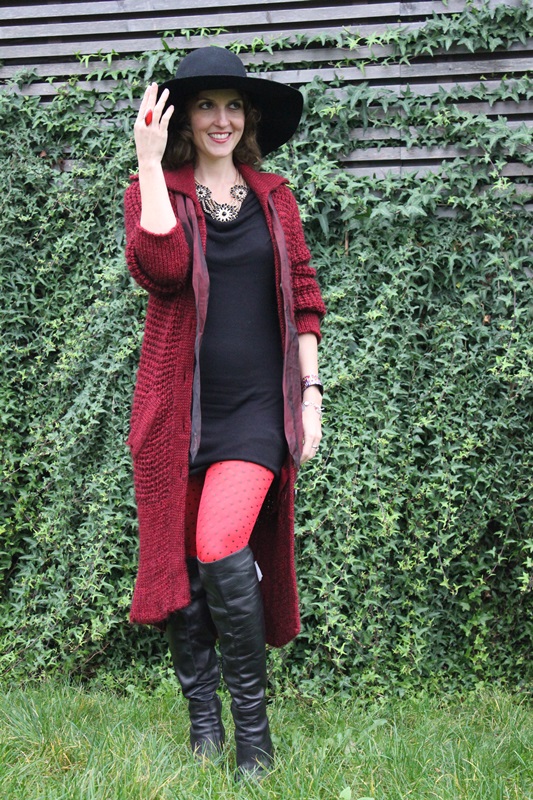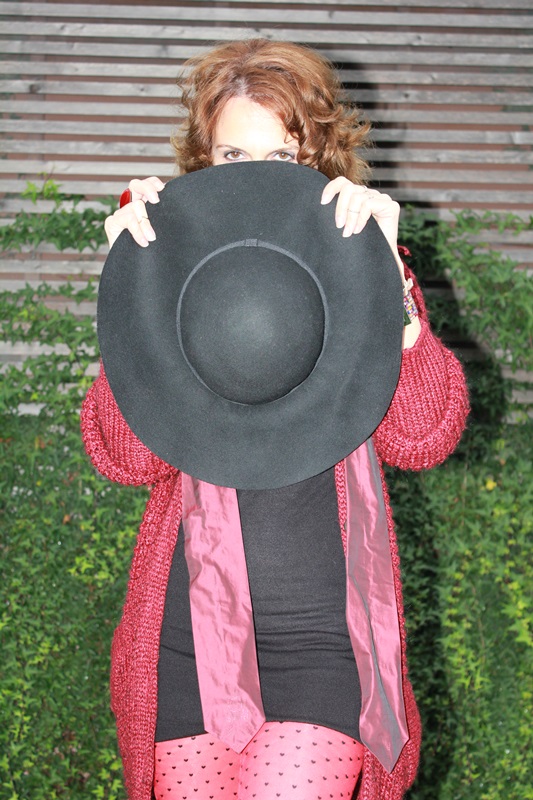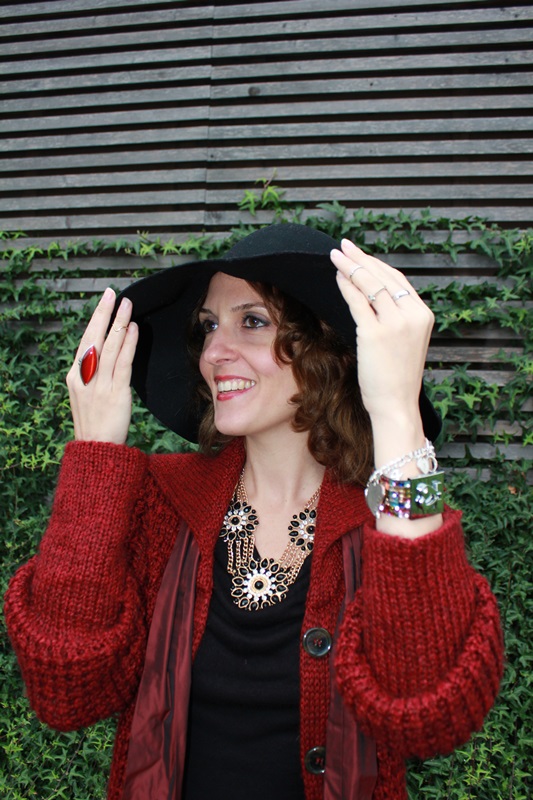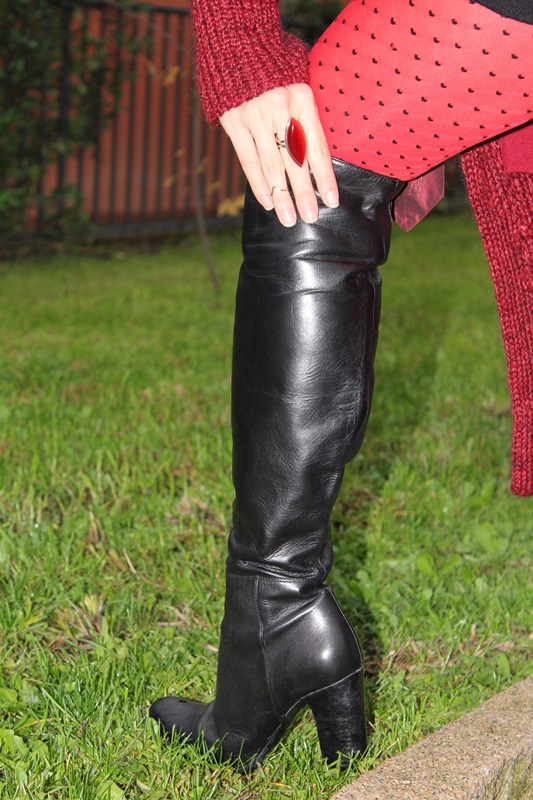 Location: Piacenza  – Photo credits: Mister Sitting Bull
I wear
Zara Dress, H&M hat, Philippe Matignon tights, Anna Lou of London knuckle rings, infinity necklace, Guess by Marciano cardigan.
accessories
,
atuendo
,
autunno-inverno
,
barrym
,
bautyshorts
,
beautiful
,
beauty
,
bff
,
blog
,
blogdemoda
,
blogers
,
blogger
,
blogitalia
,
blogunitesstates
,
blogvenezuela
,
blonde
,
blondehair
,
blush
,
boots
,
brogues
,
brownhair
,
casual
,
catwalk
,
chic
,
classy
,
clothes
,
clothing
,
collezioni
,
color
,
colors
,
come indossare il tartan
,
consulente de imagen
,
consulente di immagine
,
contest
,
converse
,
cool
,
coolhair
,
cosmetics
,
defilè
,
desfile
,
desk
,
dogtooth
,
dress
,
elegant
,
eleganza
,
eventi
,
eyeliner
,
eyeshadow
,
fall
,
fall-winter
,
fashion
,
fashion designer
,
fashion image consulting
,
fashion-doll
,
fashionable
,
fashionblogger
,
fashiondiaries
,
fashionstudy
,
fashionstyle
,
fashionulzzang
,
footwear
,
fun
,
funny
,
girl
,
girlfriends
,
girls
,
girlulzzang
,
girly
,
golook
,
hair
,
haircolor
,
haircut
,
hairdo
,
hairdye
,
hairposts
,
hairstyle
,
hairstyles
,
heart
,
heart dress
,
heels
,
highheel
,
highheels
,
how to wear tartan
,
insta
,
instafashion
,
instahair
,
instashoes
,
intervista
,
jean
,
korean fashion
,
laces
,
lifestyle
,
lingerie
,
lipgloss
,
lipstick
,
longhair
,
look
,
looks
,
love
,
lovestyle
,
mac
,
makeup
,
makeupartist
,
mascara
,
moda
,
model
,
models
,
musthave
,
My october essentials
,
nail naildesigns
,
nailartaddict
,
nailartclub nailartaddicts
,
nailartheaven
,
nailartjunkie
,
nailcare
,
naildesign
,
nailpolish
,
nails
,
nailvarnish
,
neon
,
old
,
ootd
,
outfit
,
outfitstyles
,
palazzo
,
pants
,
pata de gallo
,
personal shopper
,
photography
,
pictures
,
pink
,
plaid
,
platforms
,
poppin
,
prettynails
,
prettystyle
,
primavera-estate
,
primavera-verano
,
rainy day essentials
,
red pants
,
sandals
,
scozzese
,
sequins
,
sexy
,
sfilate
,
shirt
,
shoe
,
shoes
,
shoesall
,
shoesoftheday
,
shopping
,
skinny
,
skirt
,
socks
,
spring-summer. otoño.invierno
,
staples
,
starsblack
,
stilettos
,
stilista
,
stilisti
,
stockings
,
strange fashion
,
streetstyle
,
style
,
swag
,
sweaters
,
tagsta
,
tagstagramers
,
tagsta_fashion
,
tape
,
tartan
,
tendenza
,
tendenze
,
tiger sweater
,
trend
,
trends
,
vogue
,
wagger
,
web
,
weheartit
,
winter
,
woman