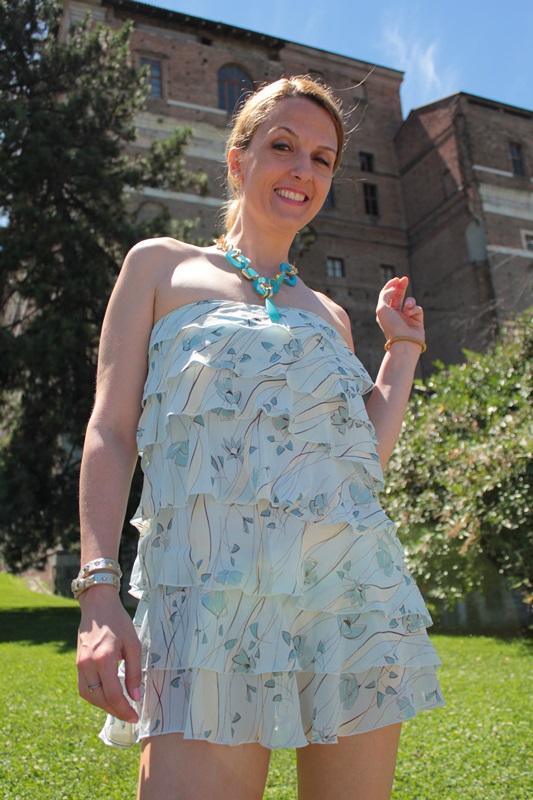 EN:
Hello World,
The Ruffles are one of the most popular items in fashion this season, appearing on everything from sleeves to hemlines.
The addition of Ruffles, whether they appear in tiers or cascade down a gown, can often be a feminine detail. In fact the Ruffles look fabulous and can be beautifully incorporated into gorgeous dress, skirt or blouse designs as they are meant to attract attention.
But beware: Wearing ruffles is not easy as they have to be emphasized using the right combination of colors and fabrics.
As they are an eye catching item, Ruffles are usually an option for women who are not afraid of standing out of the crowd.
For me, the right accessory for this outfit is my new necklace of Paviè. Stunning!
See you later alligator,
Kisses.
_ _ _ _ _ _ _
IT:
Ciao Mondo,
Le Ruches sono una delle tendenze più popolari della moda in questa stagione, appaiono su tutto, dalle maniche agli orli.
L'aggiunta di Rouches, che sia a una sola fila o a cascata su di un abito, può essere spesso un dettaglio femminile. Infatti i volant donano un aspetto favoloso e sono perfetti su di un abito, gonna o  camicetta, in quanto hanno lo scopo di attirare gli sguardi.
Ma attenzione: Indossare le Rouches non è facile in quanto devono essere abbinate a colori e tessuti giusti.
Dal momento che sono un elemento accattivante, i volant di solito sono un'opzione per le donne che non hanno paura di osare.
Ho pensato che questa collana effetto pelle di  Paviè fosse perfetta per essere indossata con questo vestito, Stupenda vero?
A domani,
Baci
_ _ _ _ _ _ _
ES:
Hola Mundo,
Los Volantes son una de las tendencias más populares en la moda de esta temporada, apareciendo en todo, desde las mangas hasta los dobladillos.
La presencia de Ruffles, que sea en una sola fila o en cascada en un vestido, a menudo puede ser un detalle femenino. De hecho, los volantes le dan un aspecto fabuloso y son perfectos sobre un vestido, falda o blusa, porque atraen la atención de las personas.
Pero cuidado: Usar Ruffles no es fácil, ya que deben ser combinados con los colores y las telas adecuadas.
Ya que los volantes son muy llamativos suelen ser una opción para las mujeres que no tienen miedo de atreverse en la moda .
Con este vestito me fascina llevar mi  hermoso collar de Paviè. 
Hasta mañana,
Besos.
IndianSavage  (alias Maggie D.)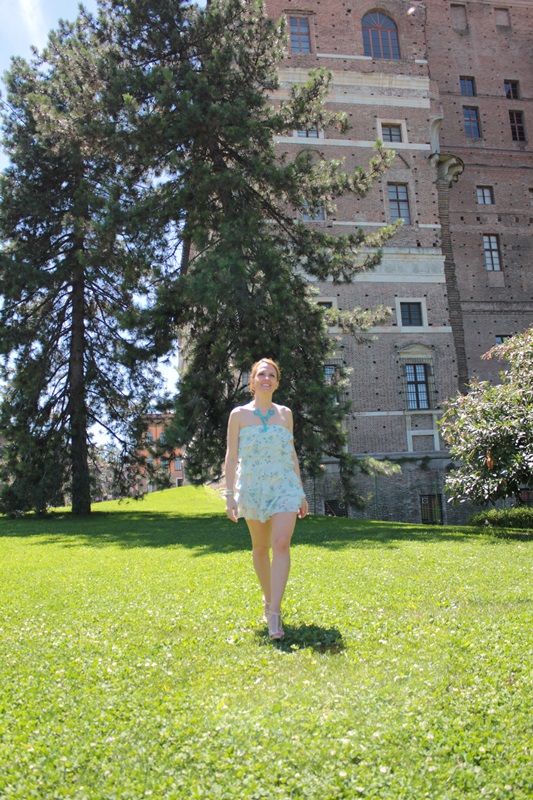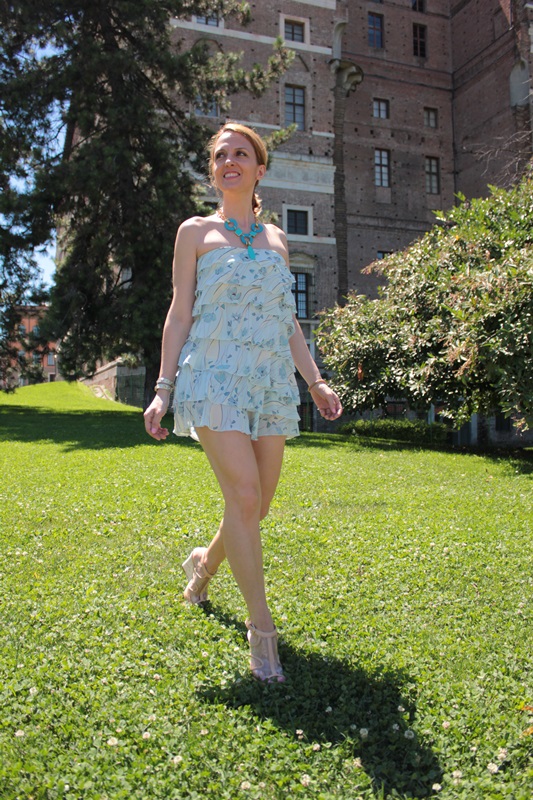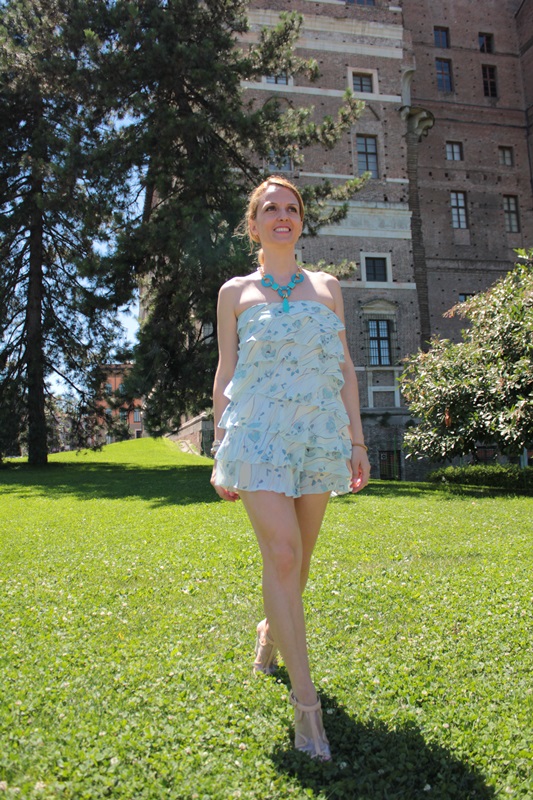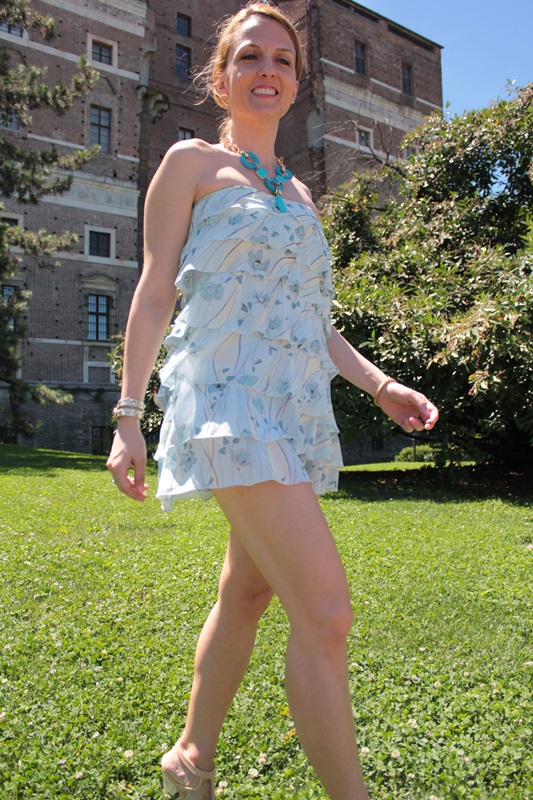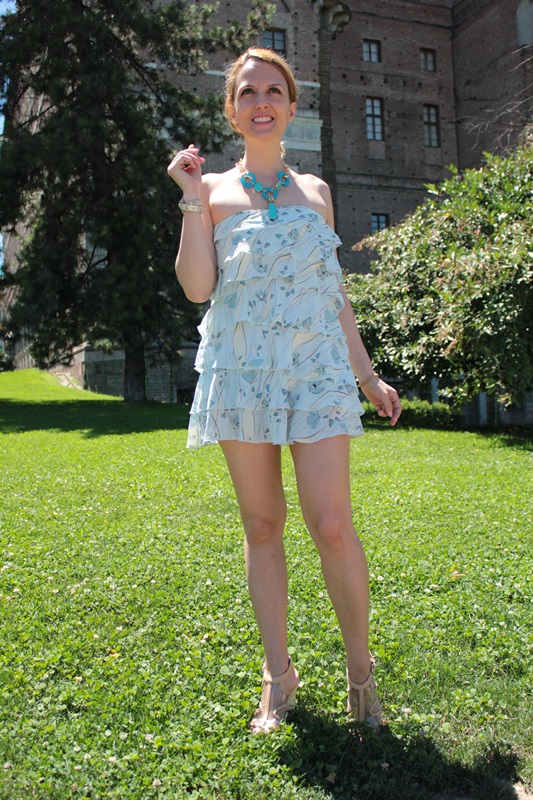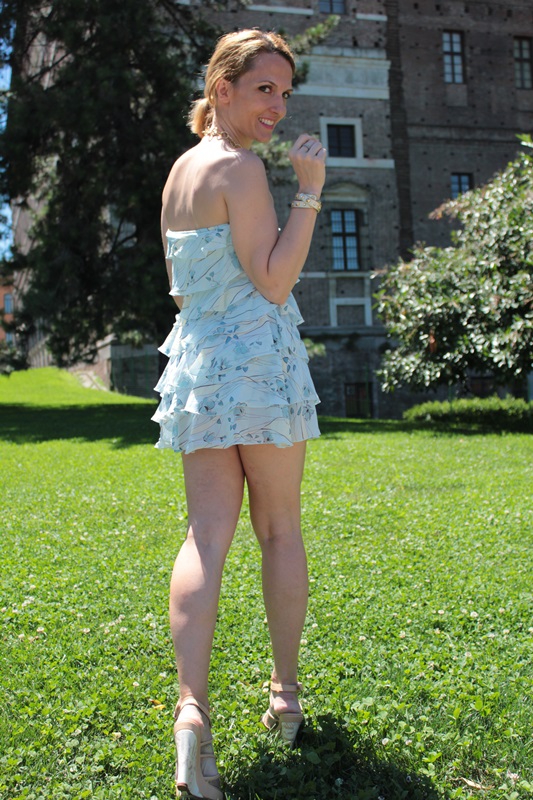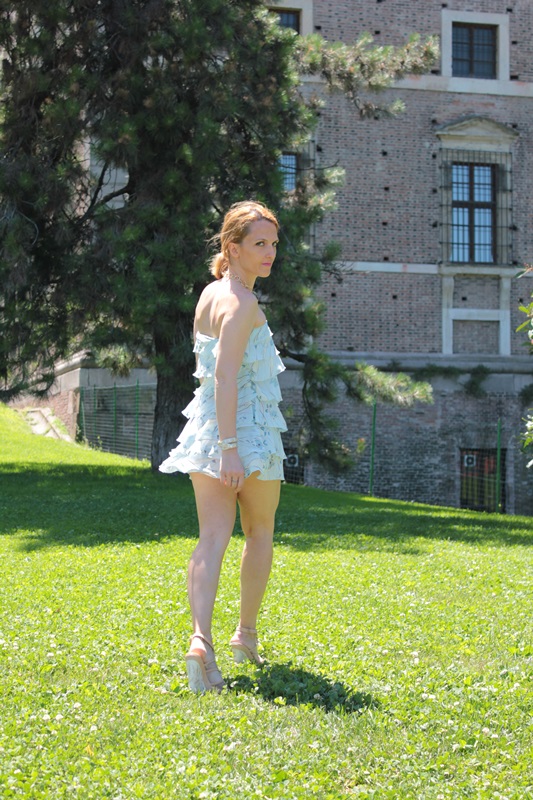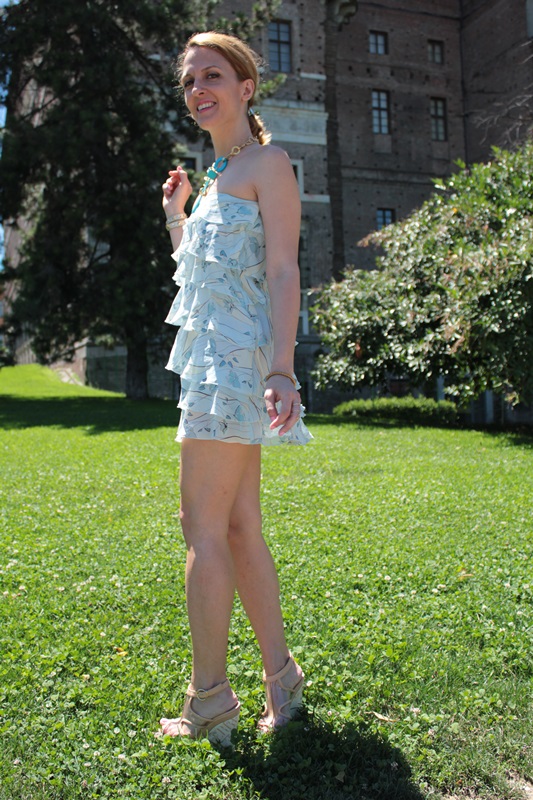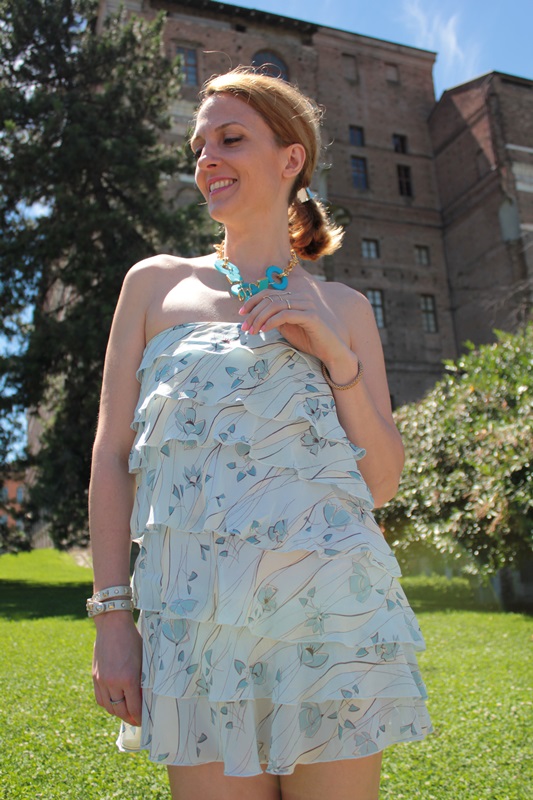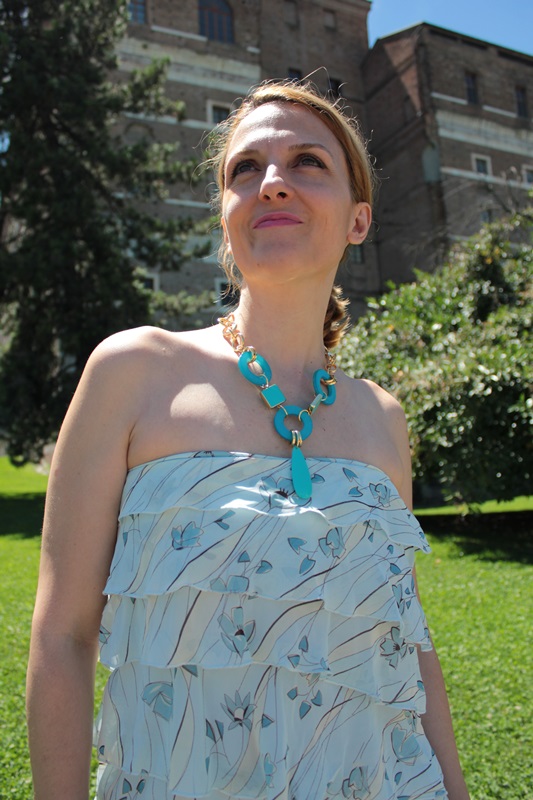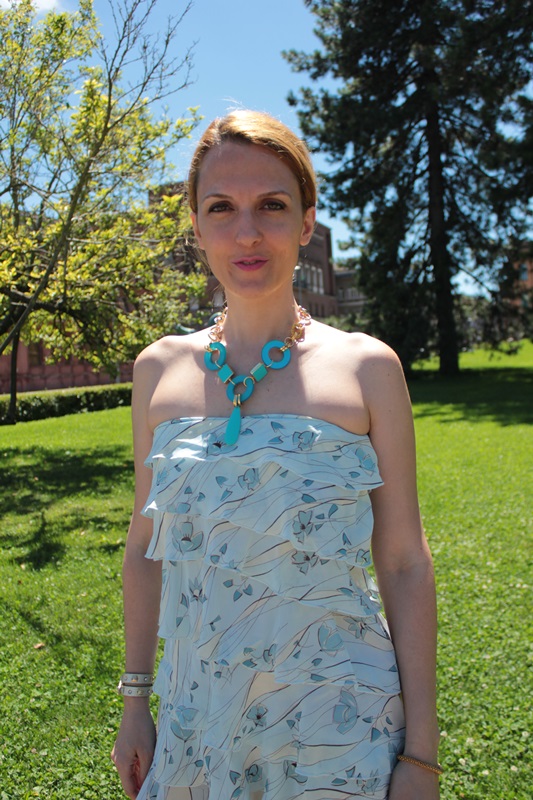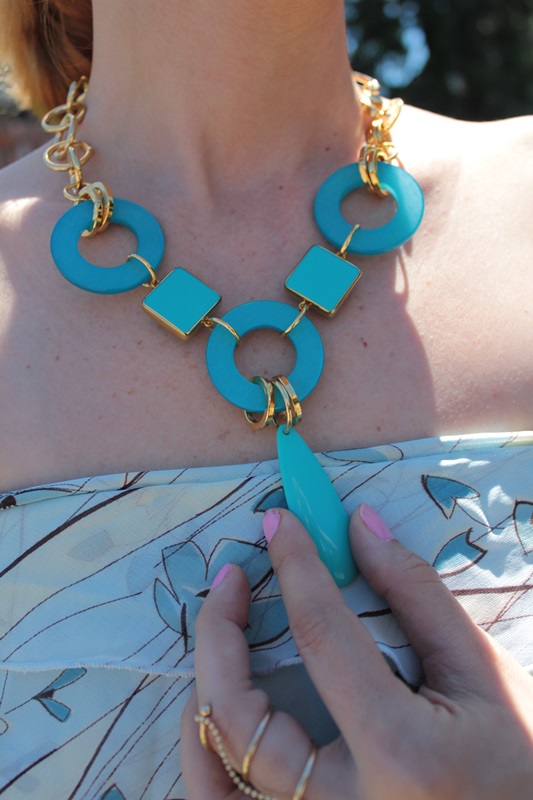 Location: Piacenza – Photo credits: Mister Sitting Bull
I wear Promode dress,  Ferrè wedges, Paviè necklace – Pupa make up  and nail polish,  (Summer outfit – new look).