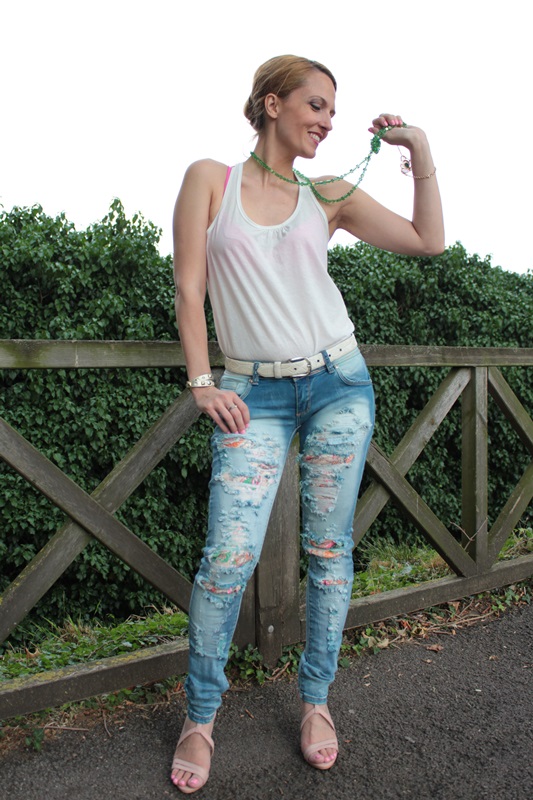 EN:
Hello World,
Jeans have taken centre stage this season!
The Denim fabric has been dominating the runways recently and the reason why the designers love it much is because of its versatility. In fact they are getting more and more inventive with this casual fabric.
If you're not quite ready for a full-on Ripped jeans, go for a pair with just a few slashes and so that you do not show too much skin.
See you later alligator,
Kisses.
_ _ _ _ _ _ _
IT:
Ciao Mondo,
I jeans sono al centro della scena in questa stagione!
Il tessuto Denim ha dominato le passerelle recenti e la causa di ciò potrebbe essere il fatto che gli stilisti amano questo tessuto per la sua versatilità. Infatti essi sono sempre più creativi con questa stoffa casual.
Se non siete ancora pronti per un full-on Ripped Jeans, indossate un paio che abbia solo qualche taglio in modo tale che non si mostri troppa pelle.
A domani,
Baci
_ _ _ _ _ _ _
ES:
Hola Mundo,
Los jeans son el centro del escenario en esta temporada!
El tejido denim ha dominado las pasarelas más recientes y la razón de esto podría ser el hecho de que los diseñadores les encanta esta tela por su versatilidad. De hecho, son cada vez más creativos con este tejido casual.
Si aún no están listos para un  full-on Ripped Jeans, usen un par que tenga sólo unos pocos cortes de manera que no muestre demasiada piel.
Hasta mañana,
Besos.
IndianSavage  (alias Maggie D.)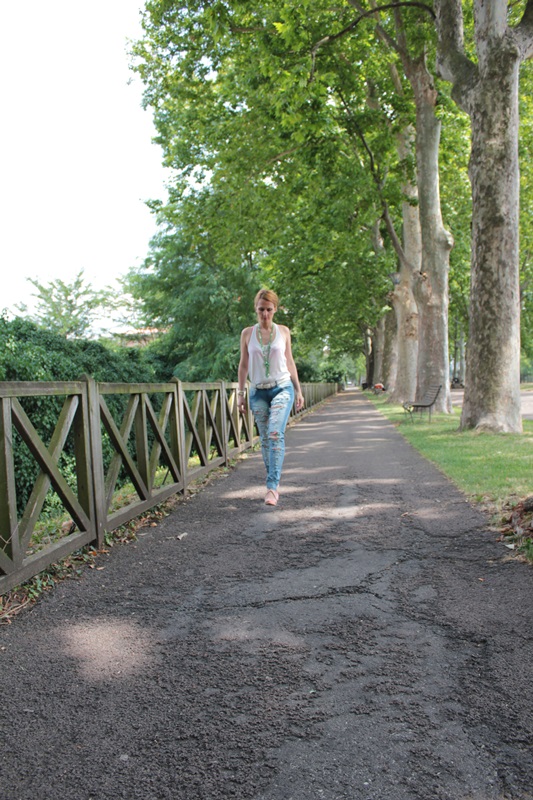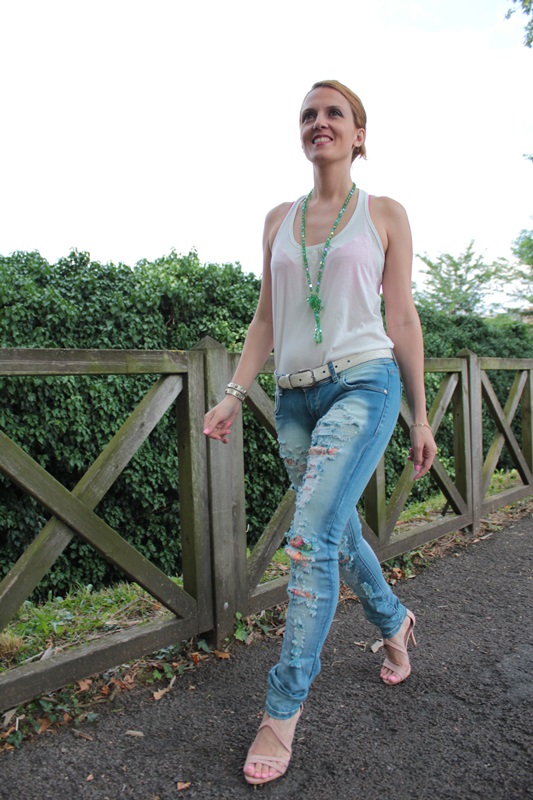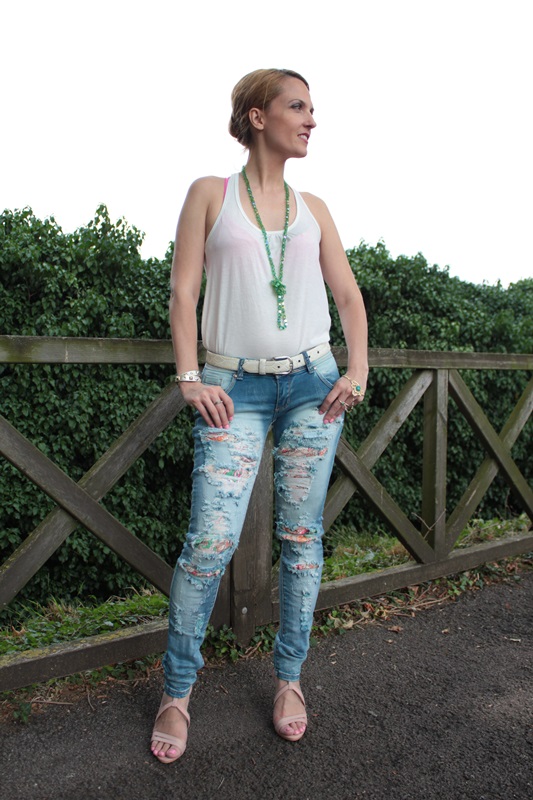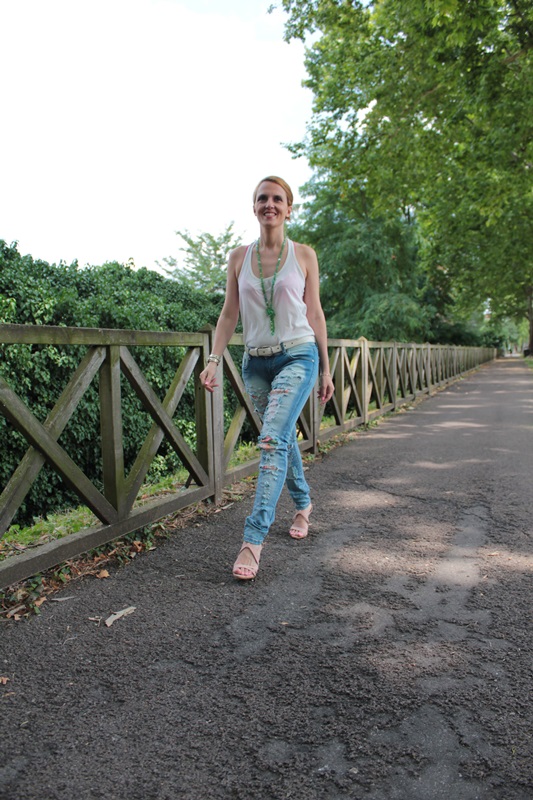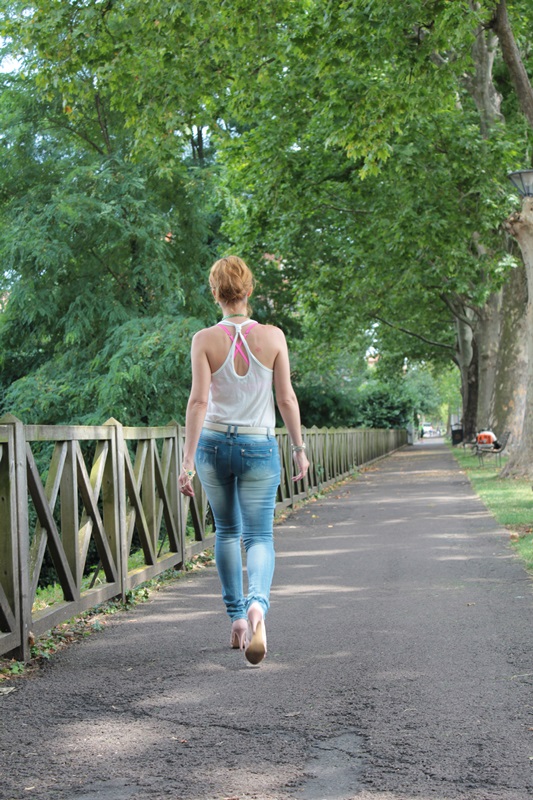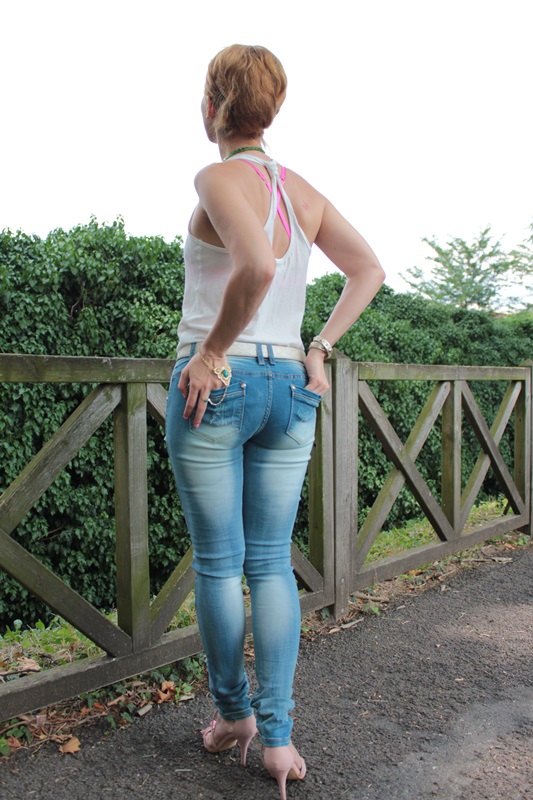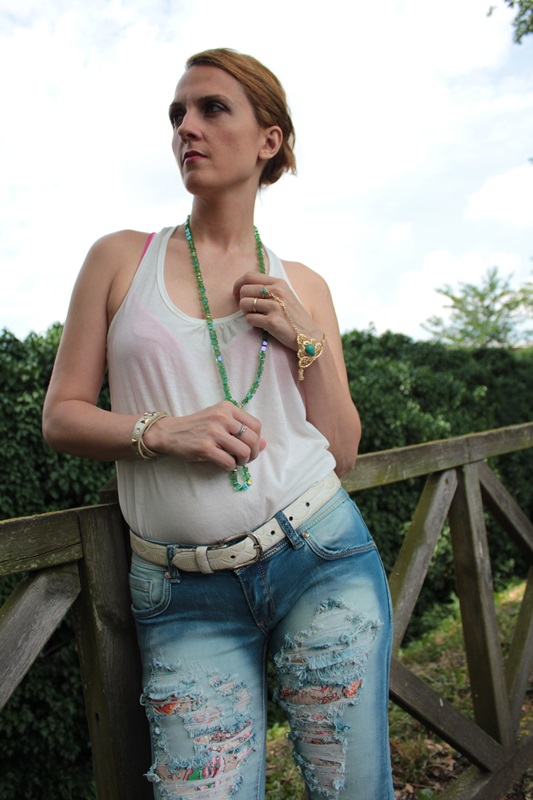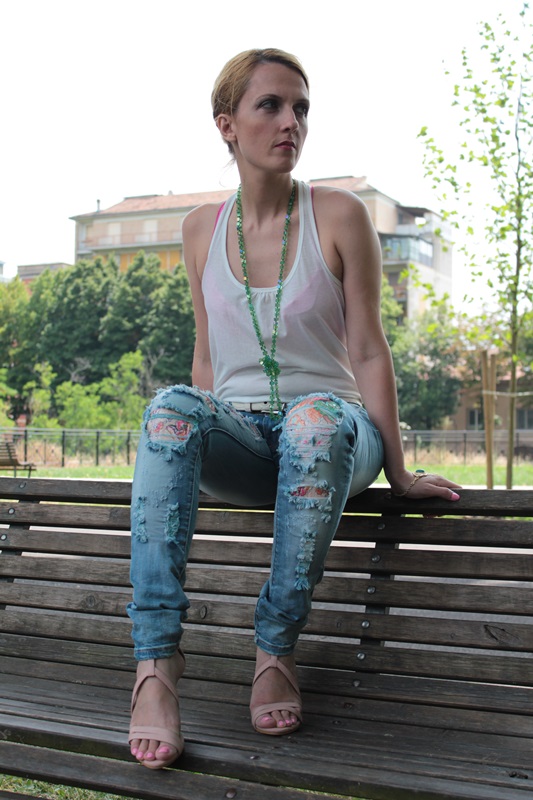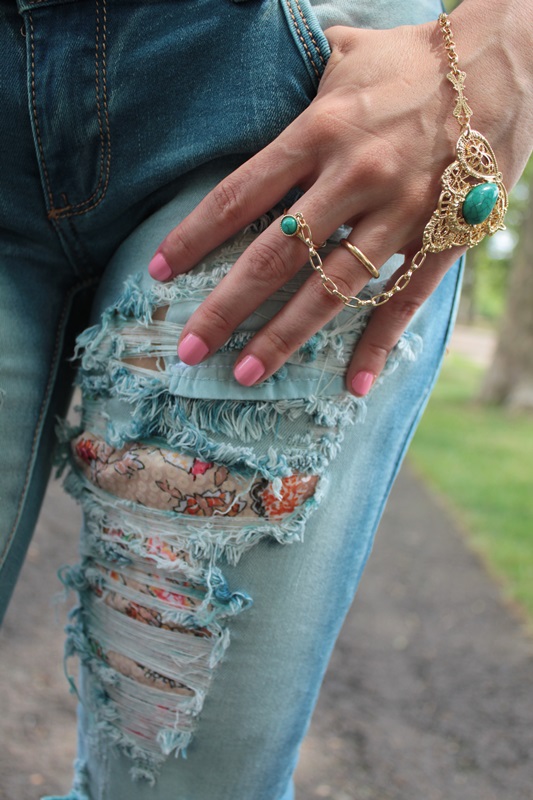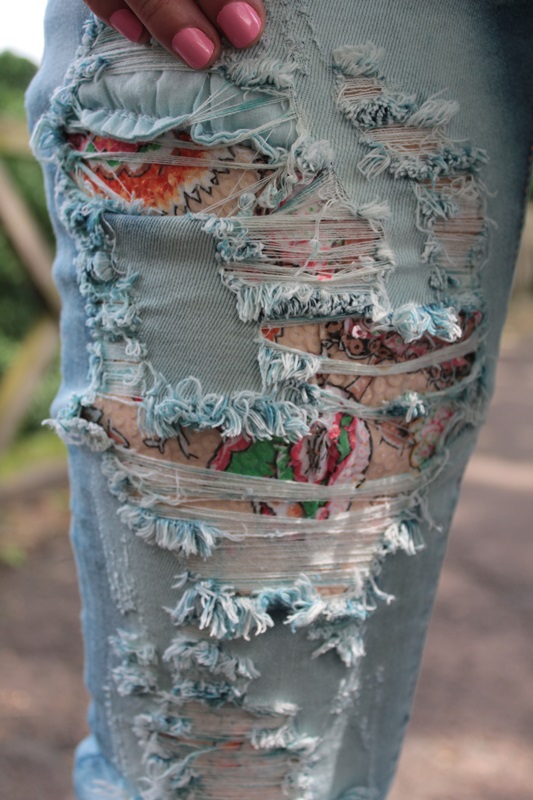 Location: Piacenza – Photo credits: Mister Sitting Bull
I wear Oviesse top, Amelie Folies  Ripped Jeans, Zara sandals, Infinity necklace – Pupa make up  and nail polish, (Summer outfit – new look).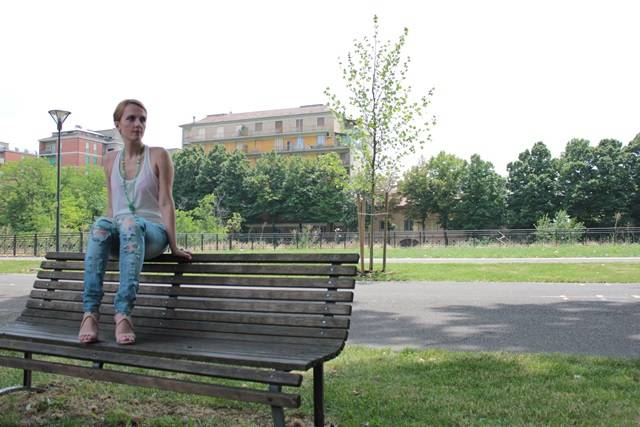 consulente de imagen
,
consulente di immagine
,
fashion blog
,
fashion blogger
,
fashion image consulting
,
fashion tips
,
how to wear
,
Italian fashion blogger
,
margaret dallospedale
,
personal shopper
,
Personal Style
,
Piacenza fashion blogger
,
Ripped Jeans
,
Usa fashion blogger
,
Venezuela Fashion blogger
,
Wichita fashion blogger