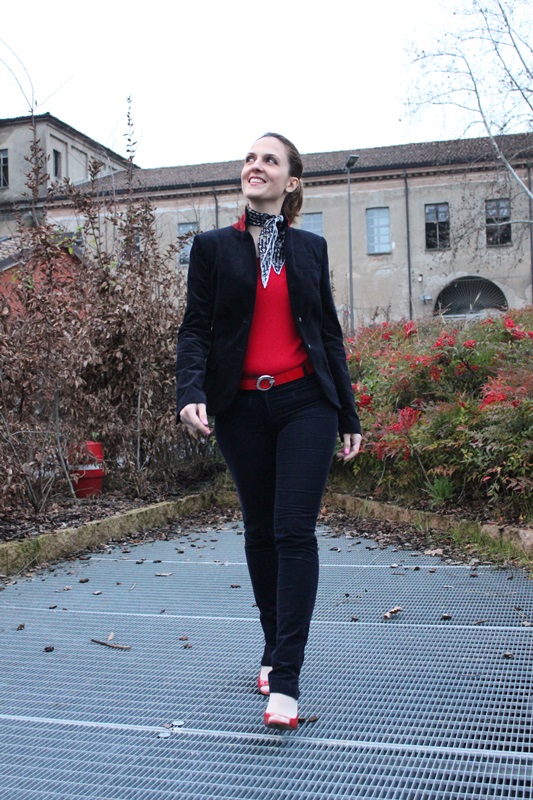 EN:
Hello World,
The sartorial term Blazer originated with the red 'blazers' of the Lady Margaret Boat Club (the rowing club of St. John's College, Cambridge).
Did you know? I didn't know it. ;)
It's a fashion piece that can be used to create a variety of outfits. Resembling a suit coat, but it has metal buttons and a sporty and casual cut.
I'm aware that there're many possible combinations, but this's one of my favorites.
See you later alligator,
Kisses.
_ _ _ _ _ _ _
IT:
Ciao Mondo,
Il termine sartoriale Blazer  è nato con le "giacche rosse" del Lady Margaret Boat Club (il club di canottaggio del St. John College, Cambridge). Lo sapevate? Io no. ;)
E' un capo di moda che può essere utilizzato per creare una varietà di outfits. Simile ad una giacca, ma con bottoni in metallo e taglio sportivo e casual.
Sono consapevole che ci sono molte combinazioni possibili, ma questa è una delle miei preferite.
A domani,
Baci
_ _ _ _ _ _ _
ES:
Hola Mundo,
El nombre Blazer se originó con las "chaquetas rojas" de el Lady Margaret Boat Club  (club de remo del St. John College, Cambridge)). ¿Sabían ustedes eso? Yo no. ;)
Es una prenda de moda que se puede utilizar para crear una variedad de atuendos. Al igual que una chaqueta, pero con botones de metal y un corte deportivo y casual.
Soy consciente de que hay muchas combinaciones posibles, pero esta es una de mis favoritas.
Hasta mañana,
Besos.
IndianSavage (alias Maggie D.)
Catch up with IndianSavage on
FACEBOOK       TWITTER        FLICKR          INSTAGRAM          PINTEREST         YOUTUBE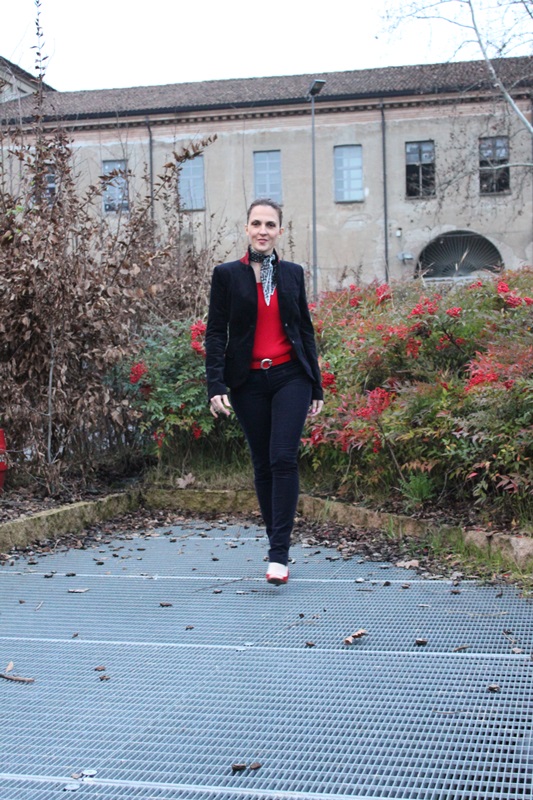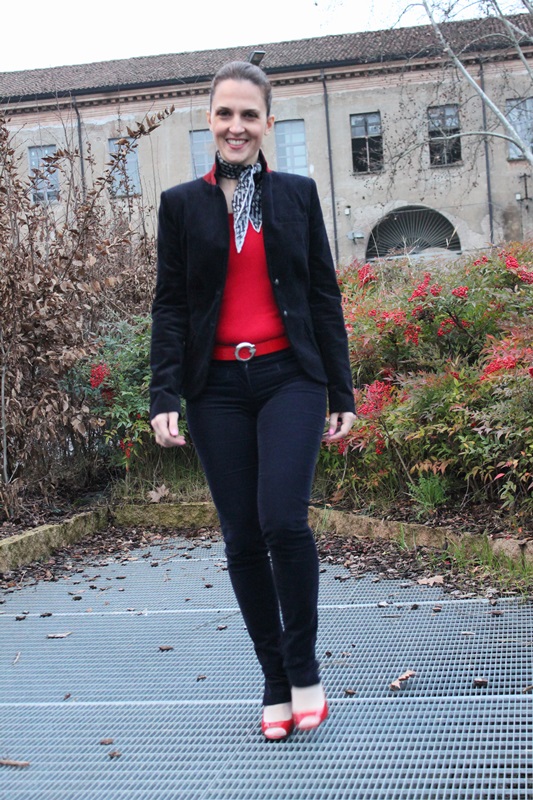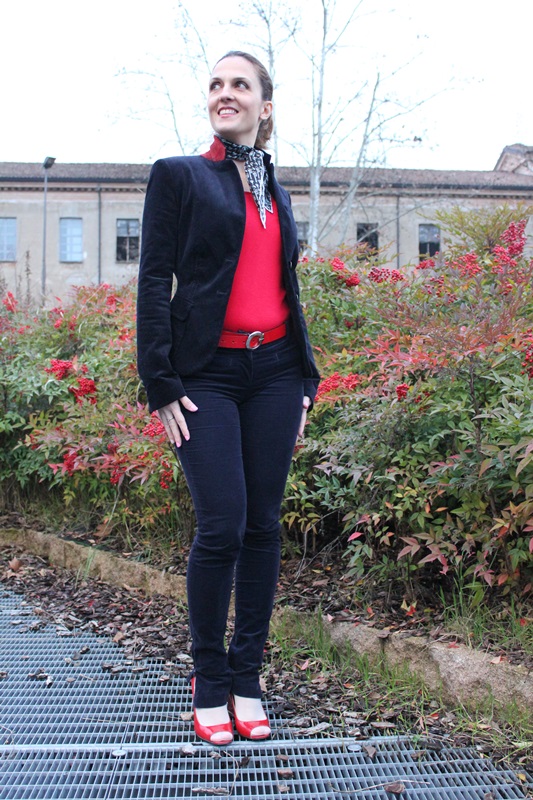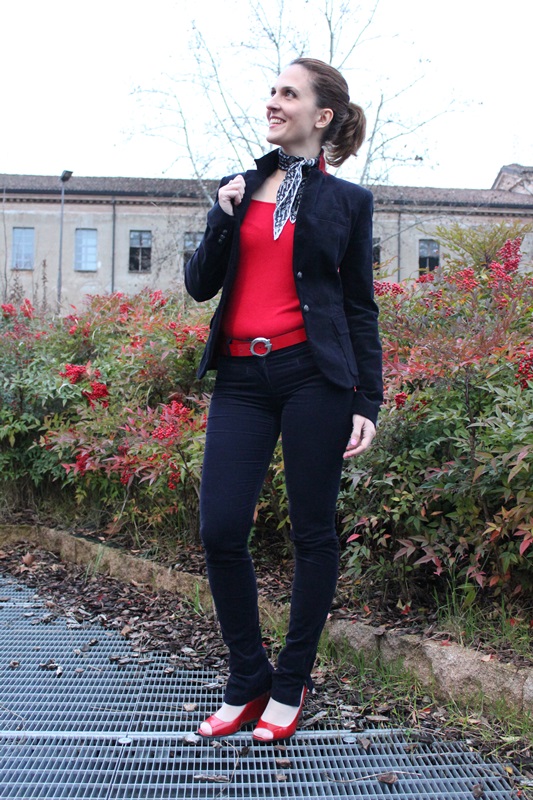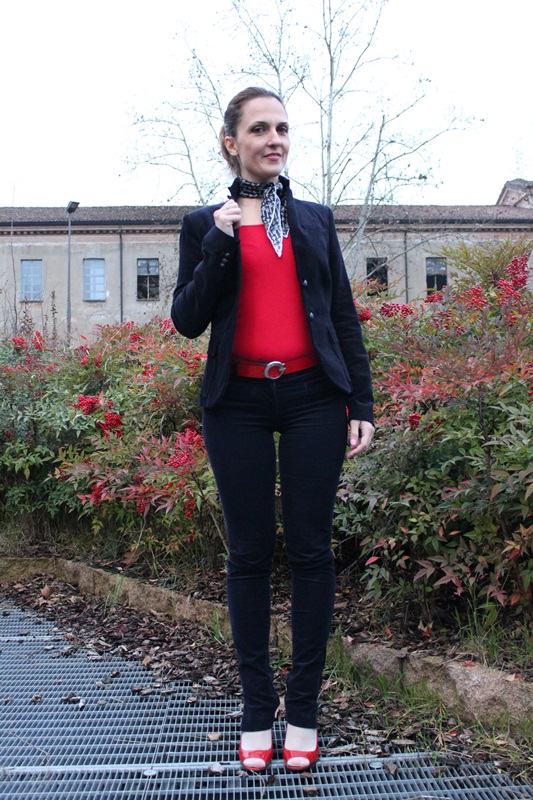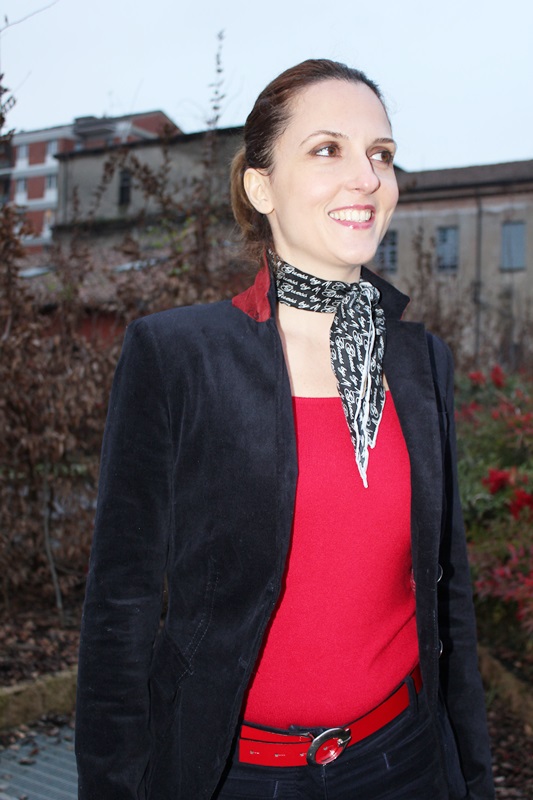 Location: Piacenza – Photo credits: Mister Sitting Bull
I wear Zara blazer and top, Pinko pants, Guess by Marciano belt – scarf – wedges.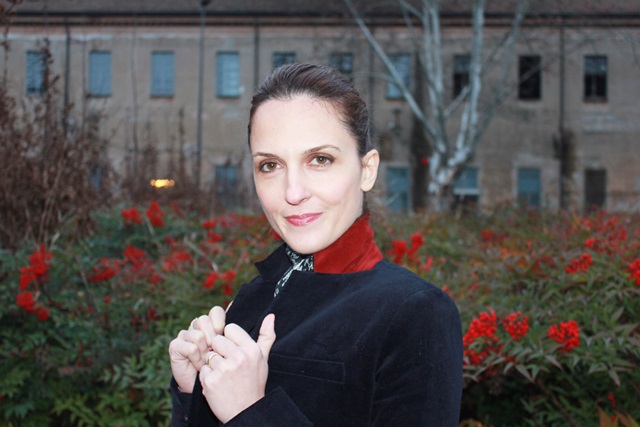 accesorios
,
accessori
,
atuendo
,
atuendo de invierno
,
beauty tips
,
blogger
,
classe
,
clothes
,
come indossare
,
come vestirsi
,
como llevar
,
como vestir
,
consulente de imagen
,
consulente di immagine
,
estilismo
,
fashion
,
fashion blog
,
fashion blogger
,
Fashion color
,
fashion image consulting
,
fashion tips
,
how to wear
,
indian savage
,
indumenti
,
lifestyle
,
looks
,
looks Ideas
,
margaret dallospedale
,
moda
,
natural beauty tips
,
ootd
,
outfit
,
Outfit invernale
,
personal shopper
,
Piacenza blog
,
Piacenza blogger
,
piacenza fashion blog
,
prendas
,
shopping outfit
,
stile
,
style
,
stylish
,
The Indian Savage diary
,
tips
,
USA blogger
,
USA bog
,
Usa fashion blogger
,
Venezueal blog
,
Venezuela Blogger
,
Venezuela Fashion blogger
,
vestiti
,
Wichita blog
,
Wichita blogger
,
Wichita fashion blogger
,
winter outfit