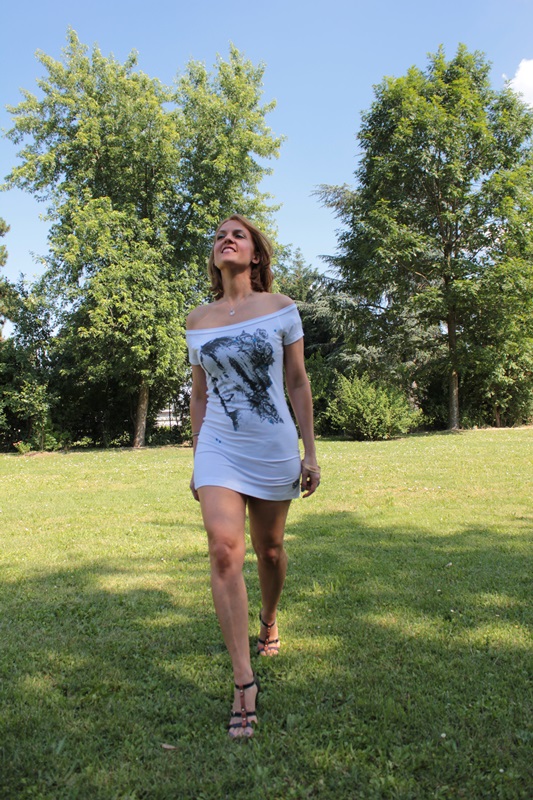 EN:
Hello World,
Today I have the pleasure to introduce my new and beloved T-shirt AURONIA.
Calling it "t-shirt" is not enough, it is a treasure trove of high quality and entirely Made in Italy to keep in our wardrobe to create outfits original, unique and inimitable.
The brand creator of these wonders is called AURONIA. Born in 2013 in order to transmit the value of the uniqueness of each of us and to make us feel at the center of our world.
Exactly so because thanks to them you can feel yourselfe: designers, models and buyers.
Precisely for this reason you will not find these tee in stores, but only in their  store online, where you can see the fantasies and enter into direct contact with the team of fashion designers. Once you have chosen the design and detail with which to customize it, through colored applications, the artistic creation is imprinted on the fabric through an artisan process that makes use of advanced technology, 100% eco-friendly.
I leave you with some pictures that refer to the creation step by step of these fantastic T-shirt and finally a picture of the final result.
I've wanted to wear on its own just to let you all see, but in the next few days I will post some outfits created around my Perpetual Rose of AURONIA with applications in blue.
See you later alligator,
Kisses.
_ _ _ _ _ _ _
IT:
Ciao Mondo,
Oggi ho il piacere di presentarvi la mia nuova e amata T-shirt di AURONIA.
Chiamarla semplicemente "t-shirt" non è sufficiente, lei è un vero tesoro di alta qualità ed interamente Made in Italy da tenere nel nostro armadio per creare outfit originali, unici e inimitabili.
Il brand creatore di queste meraviglie si chiama AURONIA. Nato nel 2013 con lo scopo di trasmettere il valore dell'unicità di ognuno di noi e di farci sentire al centro del nostro mondo.
Esattamente così perché grazie a loro potrete sentirvi: stiliste, modelle e acquirenti.
Proprio per questo motivo non troverete queste maglie nei negozi, ma solo nel loro store online, dove potete consultare le fantasie ed entrare in contatto diretto con il team dei fashion designer. Una volta scelto il disegno e i dettagli con cui personalizzarlo, tramite colorate applicazioni, la creazione artistica viene impressa sul tessuto grazie a un processo artigianale che si avvale di una tecnologia avanzata, al 100% eco-sostenibile.
Vi lascio con alcune foto che fanno riferimento alla fase della creazione di queste fantastiche T-shirt ed infine una foto del risultato finale.
Io l'ho voluta indossare da sola giusto per farvela vedere, ma nei prossimi giorni posterò alcuni outfit creati intorno alla mia Perpetual Rose di AURONIA con applicazioni in blue.
A domani,
Baci
_ _ _ _ _ _ _
ES:
Hola Mundo,
Hoy tengo el placer de presentarles mi nueva y amada T-shirt de AURONIA.
Llamarla "t-shirt" no es suficiente, es un tesoro de alta calidad y totalmente Made in Italy que hay que tener en nuestro armario para crear originales atuendos, únicos e inimitables.
El brand creador de estas maravillas se llama AURONIA. Nacido en 2013 con el fin de transmitir el valor de la singularidad de cada uno de nosotros y para hacernos sentir en el centro de nuestro mundo.
Exactamente así porque gracias a ellos nos podemos sentir: diseñadoras, modelas  y compradoras.
Precisamente por esta razón que no encontrarán estas camisetas en las tiendas, pero sólo en su store online , donde se pueden ver las fantasías y entrar en contacto directo con el equipo de diseñadores de moda. Una vez elegido el diseño y el detalle con el que personalizarlas, a través de aplicaciones de color, la creación artística se imprime en la tela a través de un proceso artesanal que hace uso de la tecnología avanzada, 100% ecológico.
Os dejo con unas fotos que hacen referencia a la fase de la creación de estas fantásticas camisetas y finalmente una imagen del resultado final.
He querido vestir sola  justo para poderselas enseñar, pero en los próximos días voy a publicar algunos outfis creados alrededor de mi Perpetual Rose de AURONIA con aplicaciones en azul.
Hasta mañana,
Besos.
IndianSavage  (alias Maggie D.)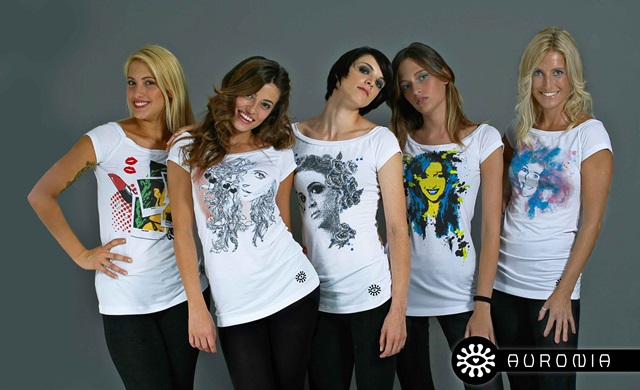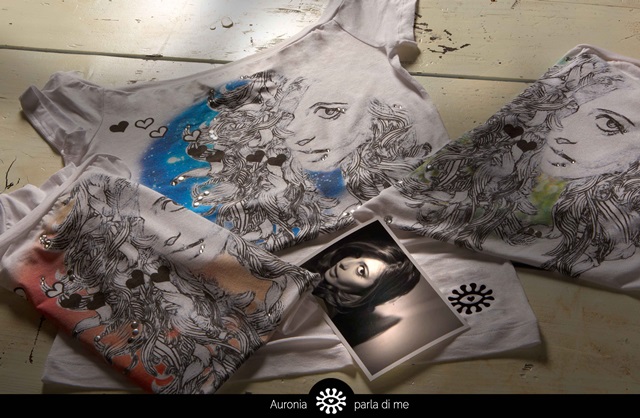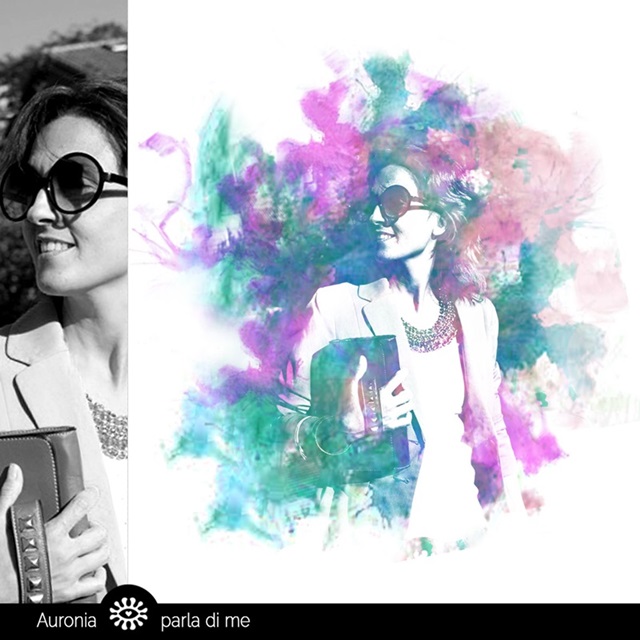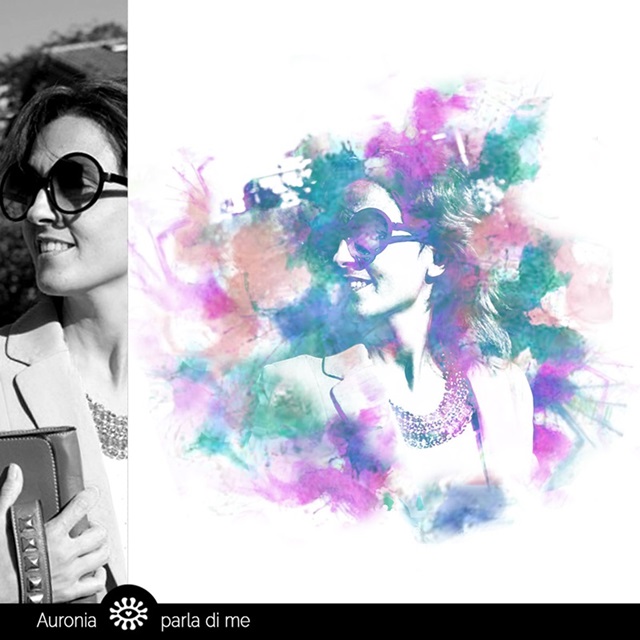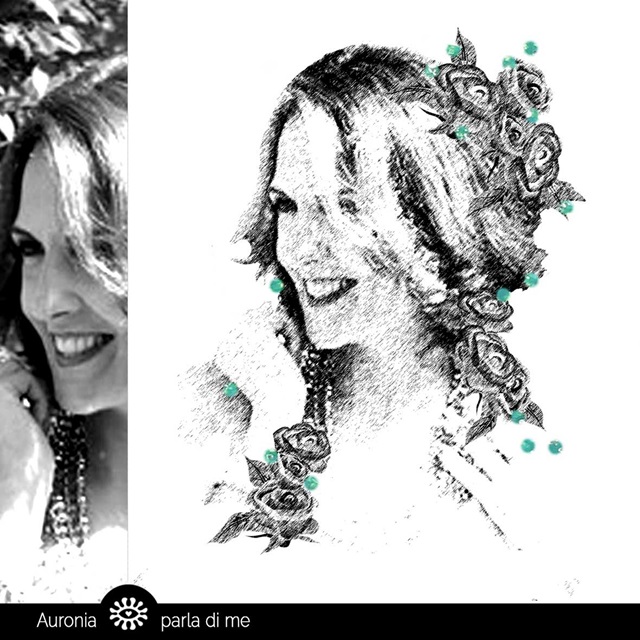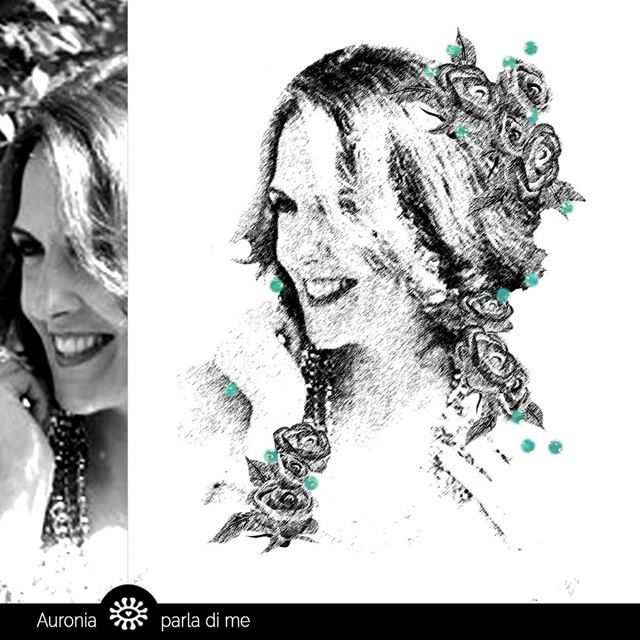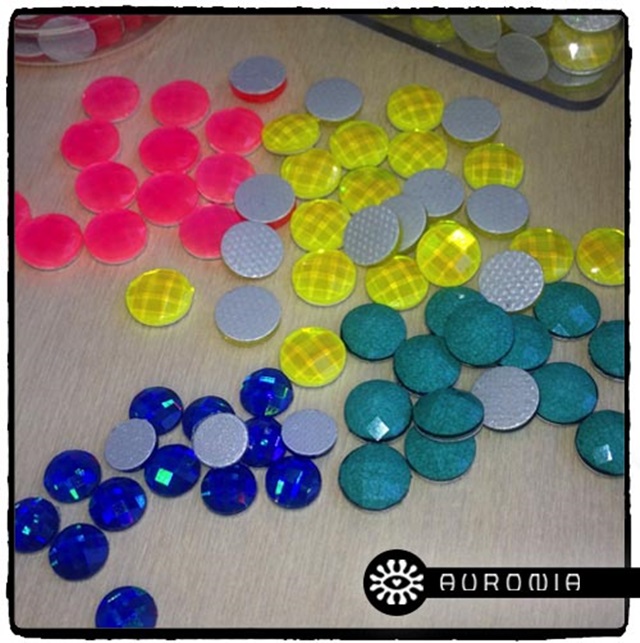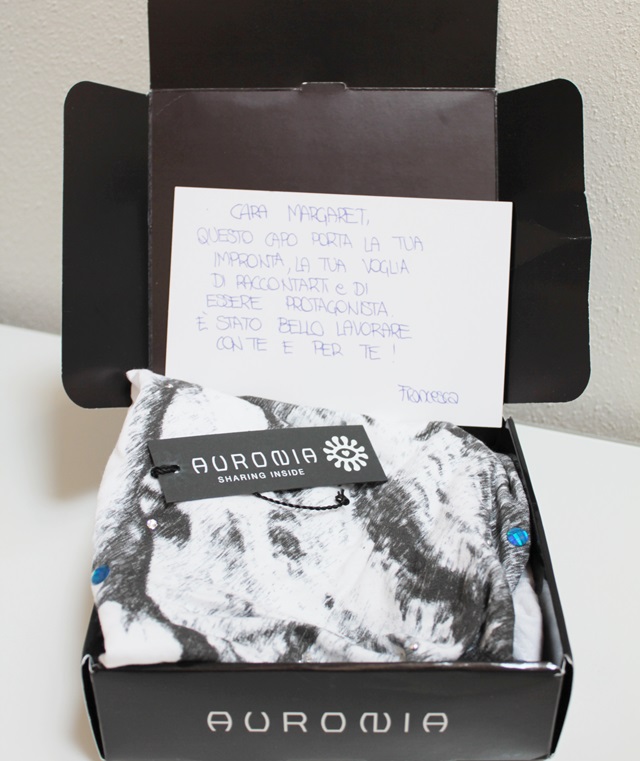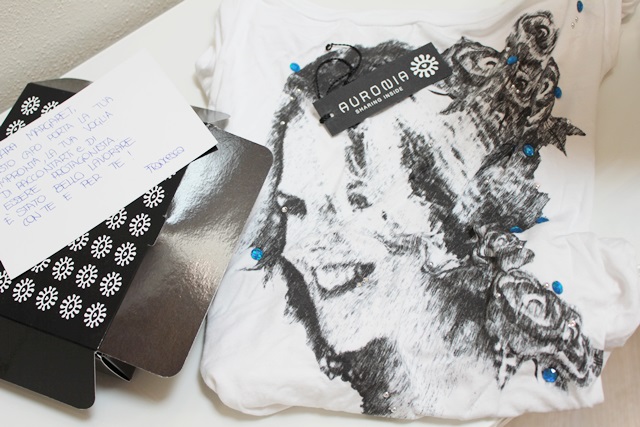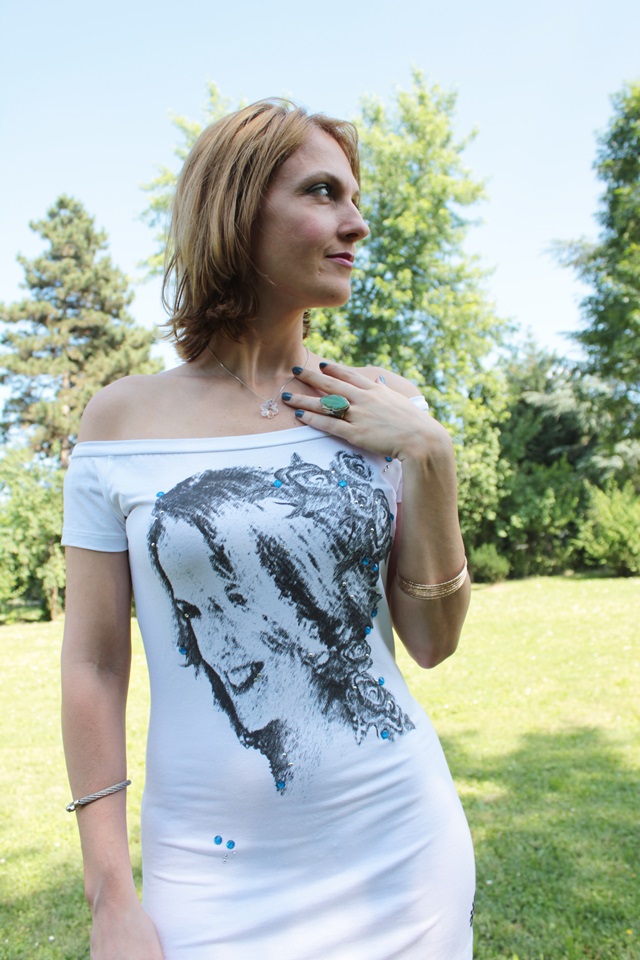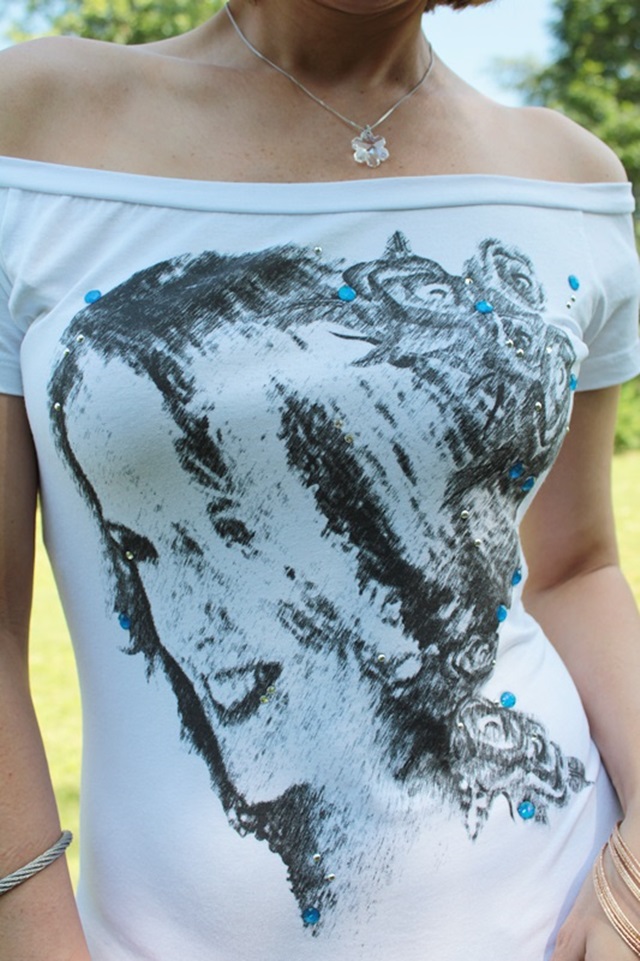 Location: Piacenza – Photo credits: Mister Sitting Bull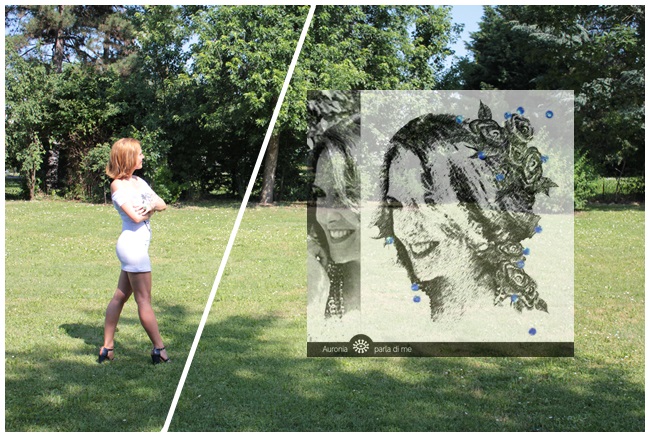 Auronia
,
consulente de imagen
,
consulente di immagine
,
fashion blog
,
fashion blogger
,
fashion image consulting
,
fashion tips
,
how to wear
,
Italian fashion blogger
,
margaret dallospedale
,
Perpetual Rose
,
personal shopper
,
Personal Style
,
Piacenza fashion blogger
,
spring outfit
,
The Indian Savage diary
,
Usa fashion blogger
,
Venezuela Fashion blogger
,
Wichita fashion blogge