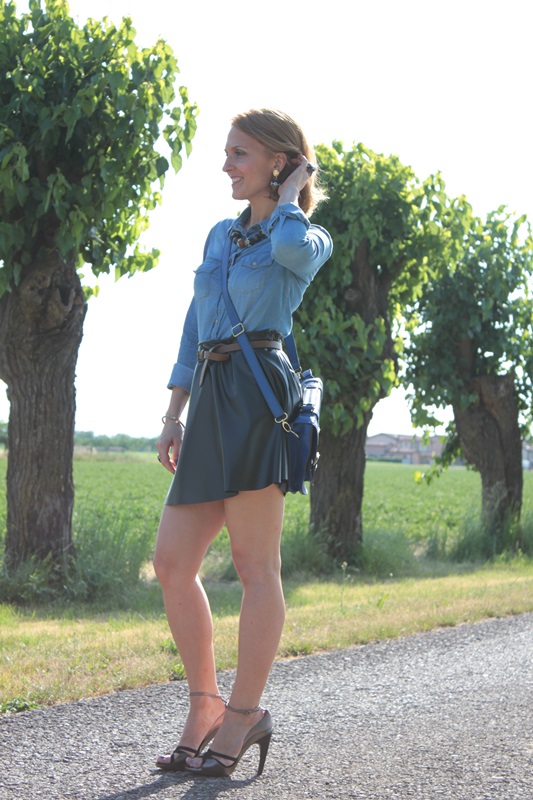 EN:
Hello World,
Today I want to tell you the story of  Italian talent.
She is a great artist (creative and innovative), founder of the Mumù brand, her name is Francesca Massa.
You can not just say that customize clothing such as tee-shirts, hoodies and shoes. She is  more … much more than that!
She transfers all her talent  painting on these clothes by hand (with colors you can wash in the washing machine) patterns or script that you like  and she will be able to do it for you ,but not only.  What struck me the most was to see her jewelry, created with the ancient technique called Peyote (in which are interwoven colored beads).
An example of these treasures? Look at my necklace and my earrings of the collection Perla d'Oriente! As soon as I received them, I could not help to wear them (You will see them in many of my outfits).
Visit her shop online  to see the wonders that Francesca Massa is capable of creating and contact her, to ask your personalize clothes or jewelery. I assure you that is very  available!
An example?  I think I'm one of the few women with no holes in the ear, but Francesca Massa solveded my problem. She changed the Perla d'Oriente earrings, so that I could wear them (thank you Francesca).
See you later alligator,
Kisses.
_ _ _ _ _ _ _
IT:
Ciao Mondo,
Oggi voglio raccontarvi  la storia di un nostro talento italiano.
Una grande artista (creativa ed innovativa) fondatrice del brand Mumù, lei si chiama Francesca Massa.
Non si può semplicemente dire che personalizza capi d'abbigliamento come tee, felpe e scarpe. Lei fa di più… molto di più!
Trasferisce tutto il suo estro su questi abiti dipingendo a mano (con colori lavabili anche in lavatrice) disegni o scritte che voi stessi potete chiederle,  ma non solo!
Quello che mi ha colpito di più è stato vedere i suoi gioielli, creati con l'antica tecnica chiamata Peyote (in cui vengono intrecciate perline colorate).
Un esempio di questi tesori? guardate la mia collana e i miei orecchini della collezione Perle d'Oriente! Appena li ho ricevuti, non ho potuto fare a meno che indossarli (me li vedrete in molti outfit).
Visitate il suo shop online per vedere le meraviglie che Francesca Massa è capace di creare e contattatela per chiedere che vi personalizzi abiti o bigiotteria. Vi assicuro che è molto disponibile!
Un esempio? Bene, io credo di essere una delle poche donne senza fori nell'orecchio , ma Francesca Massa mi ha risolto il problema. Ha modificato gli orecchini Perla d'Oriente di cui mi ero innamorata, affinché li potessi indossare.
Grazie mille Francesca.
A domani,
Baci
_ _ _ _ _ _ _
ES:
Hola Mundo,
Hoy quiero contarles la historia de una talentosa artista italiana.
Un gran artista (creativa e innovadora), fundadora de la  marca Mumù, su nombre es  Francesca Massa.
No se puede simplemente decir que personaliza las prendas de vestir como tee-shirts, sudaderas y zapatos. Ella hace mucho más!
Dona todo su talento a través de la pintura a mano (con colores que se pueden lavar en la lavadora) pintando dibujos y frases que pueden pedirle directamente a ella, pero no sólo hace esto, hay mas.
Lo que más me impresionó fue ver sus joyas, creadas con la antigua técnica llamada Peyote (con la cual se entrelazan perlas pequeñas de colores).
Un ejemplo de estos tesoros? Miren mi collar y mis perlas de la colección Perle d'Oriente. Tan pronto como los recibí, decidí usarlos (los veran en muchos outfits).
Visiten su tienda online para ver las maravillas que Francesca Massa es capaz de crear y ponganse en contacto con ella para pedirle que les personalize prendas y joyas. Les aseguro que es muy cordial!
¿Un ejemplo? Bueno, creo que soy una de las pocas mujeres que no tienen agujeros en las orejas, pero  Francesca Massa  arregló el problema. Cambió los pendientes Perle d'Oriente de los cuales me había enamorado, para que los pudiera usar.
Muchas gracias Francesca.
Hasta mañana,
Besos.
IndianSavage  (alias Maggie D.)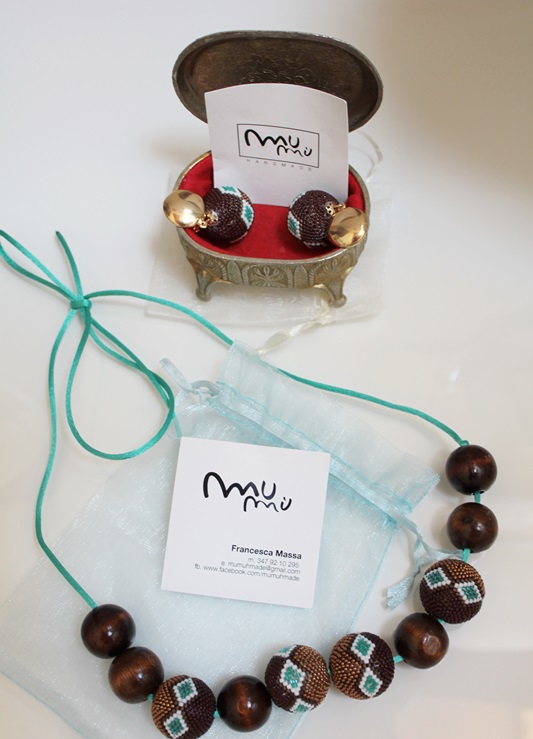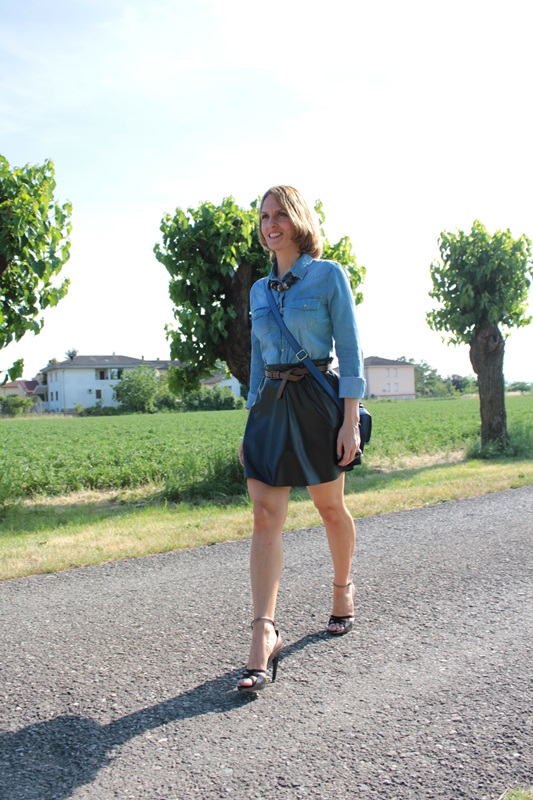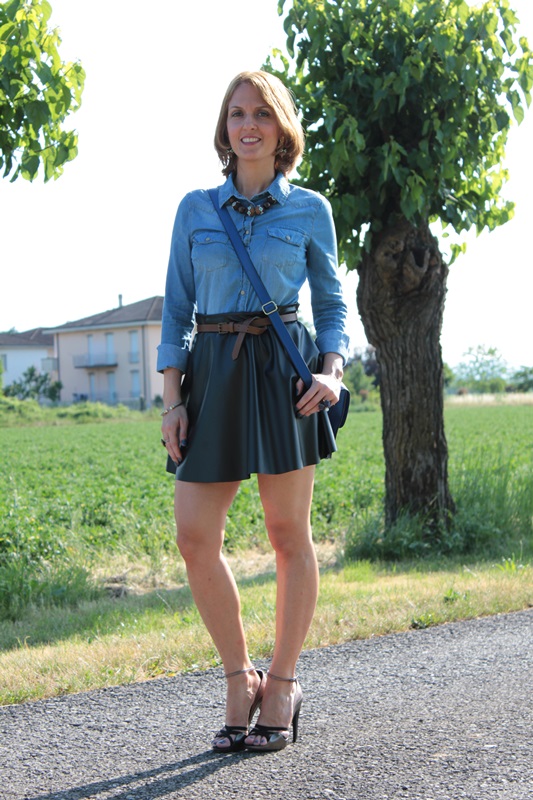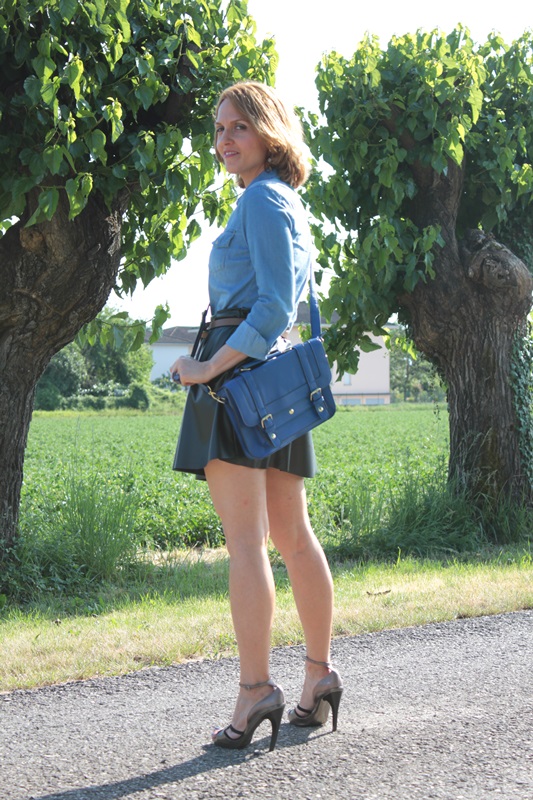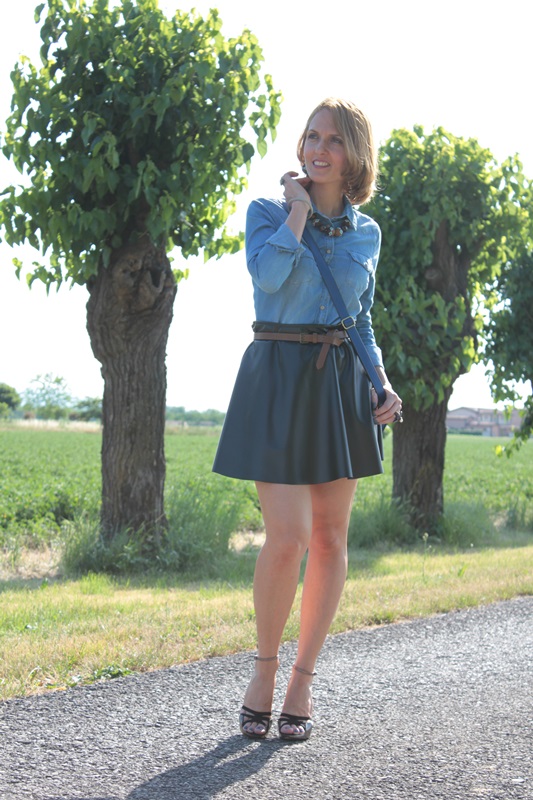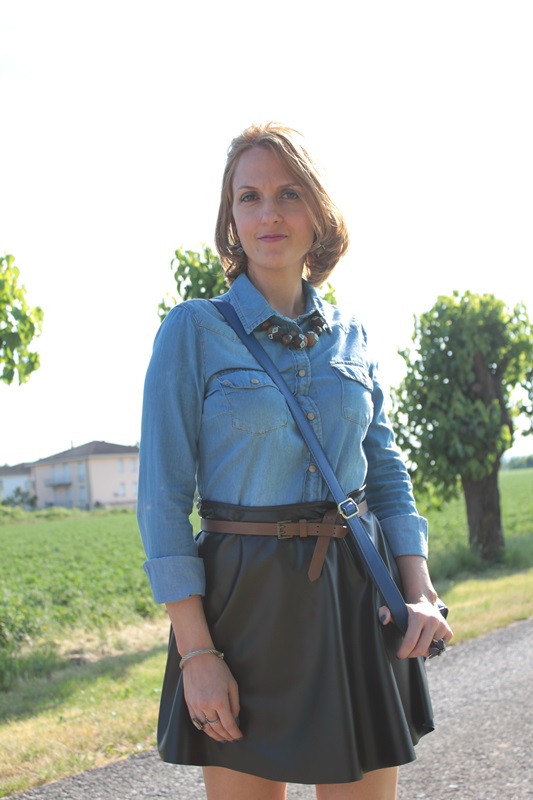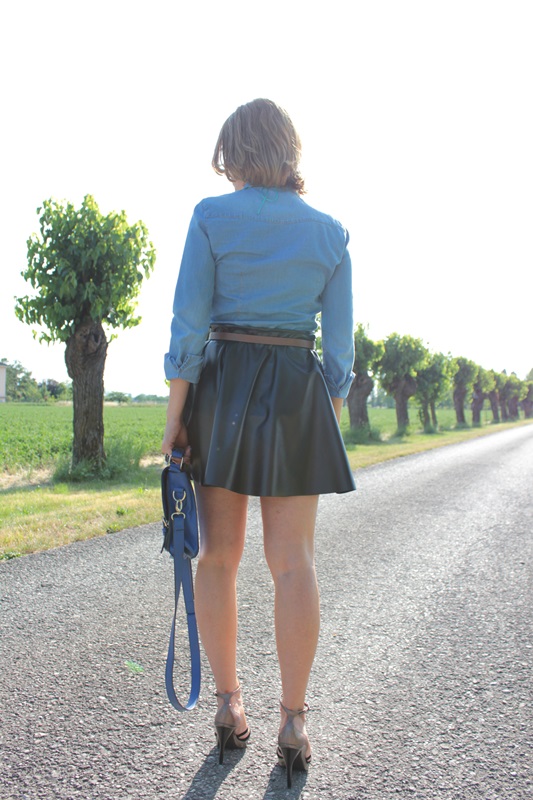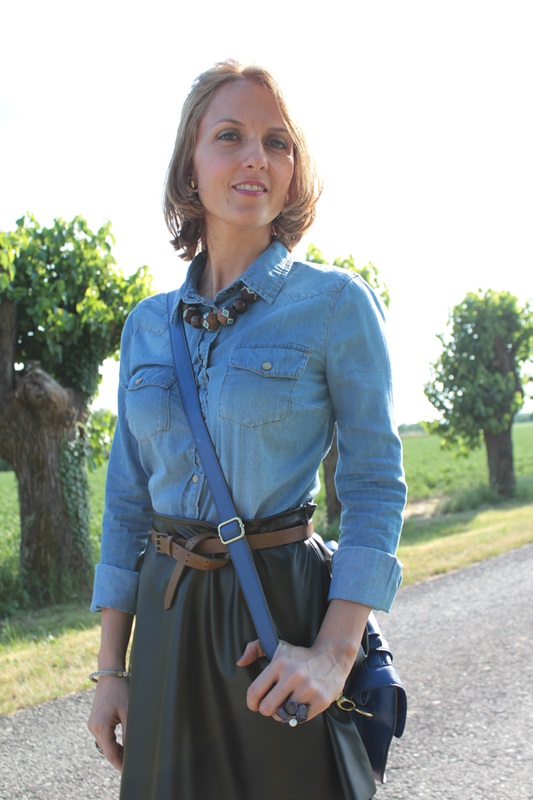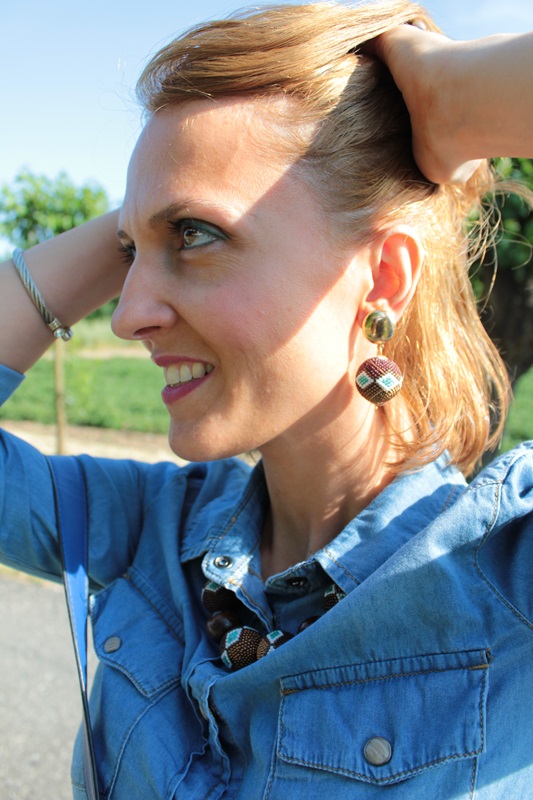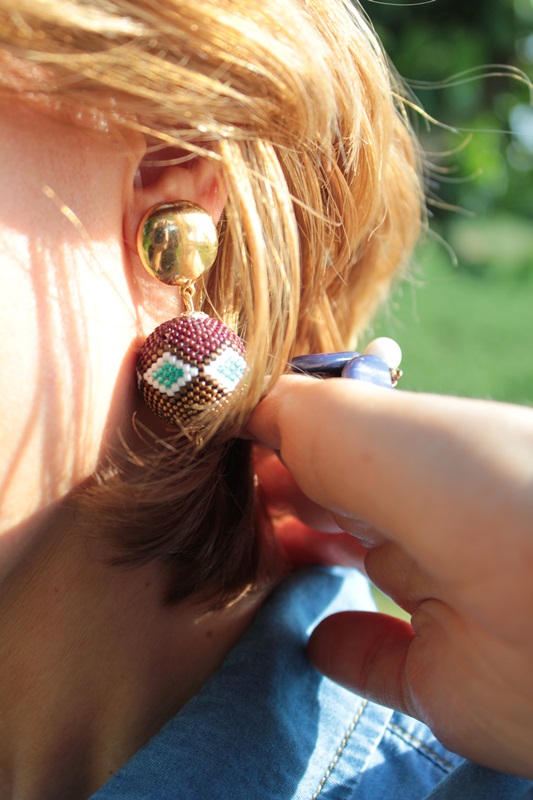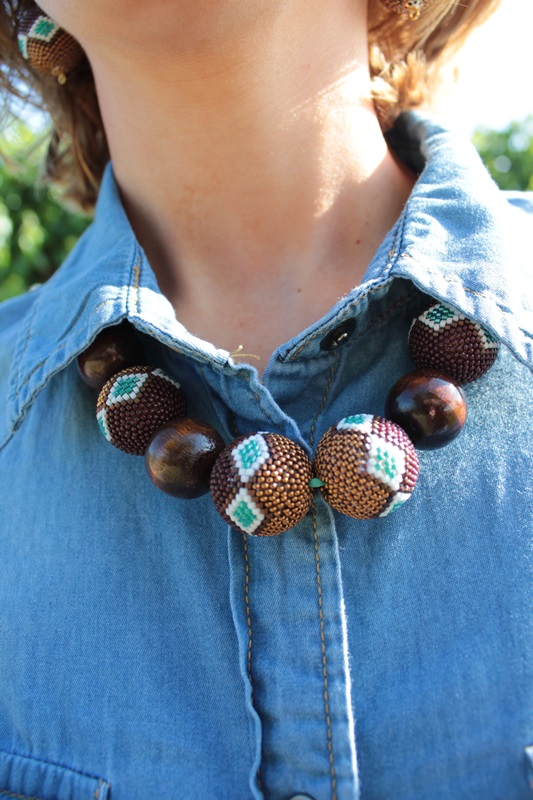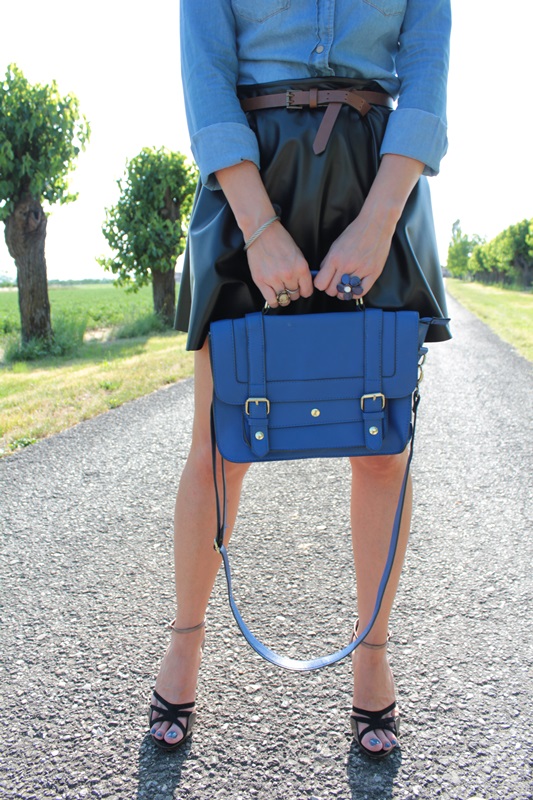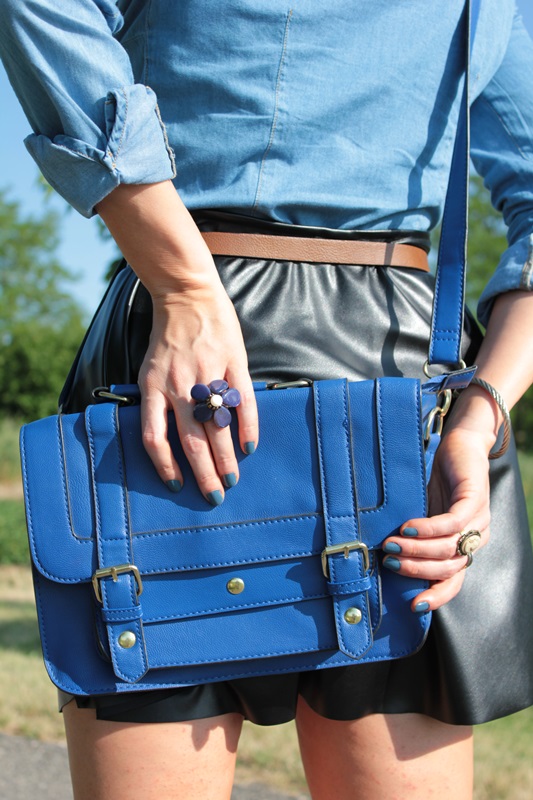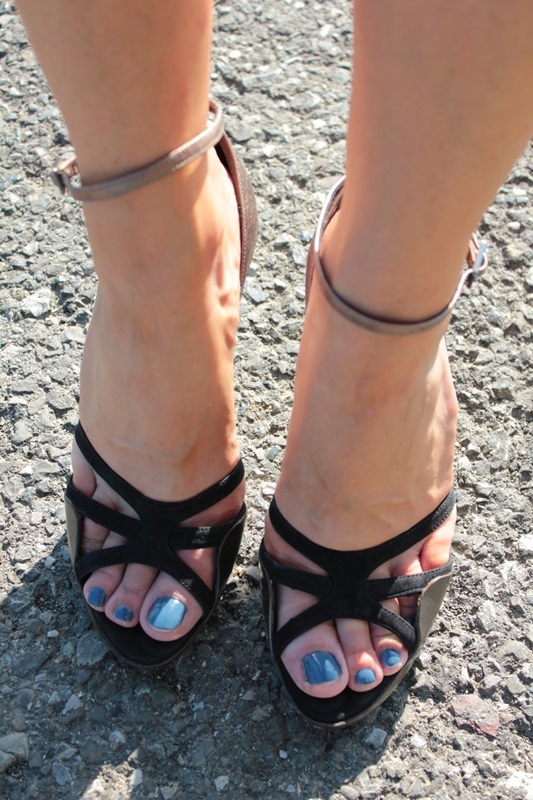 Location: Piacenza – Photo credits: Mister Sitting Bull
I wear Mango shirt, Miss Miss skirt, Salavatore Ferragamo heels, Mumù  Necklace and earrings,  Accessorize bag,  Chanel make up and nail polish, (Spring outfit – new look).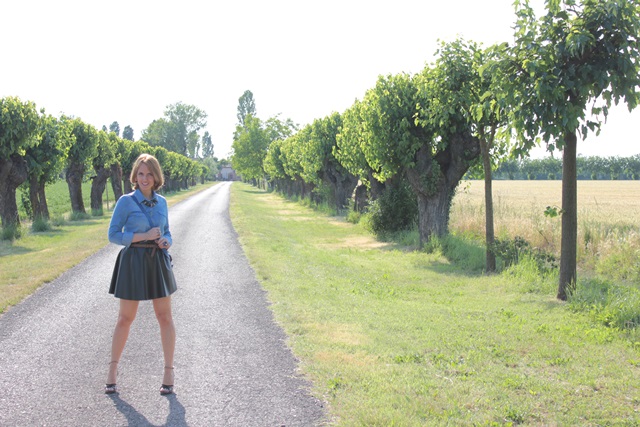 consulente de imagen
,
consulente di immagine
,
denim
,
fashion blog
,
fashion blogger
,
fashion image consulting
,
fashion tips
,
how to wear
,
Italian fashion blogger
,
jeans
,
margaret dallospedale
,
Mumù
,
personal shopper
,
Personal Style
,
Piacenza fashion blogger
,
spring outfit
,
The Indian Savage diary
,
Usa fashion blogger
,
Venezuela Fashion blogger
,
Wichita fashion blogger