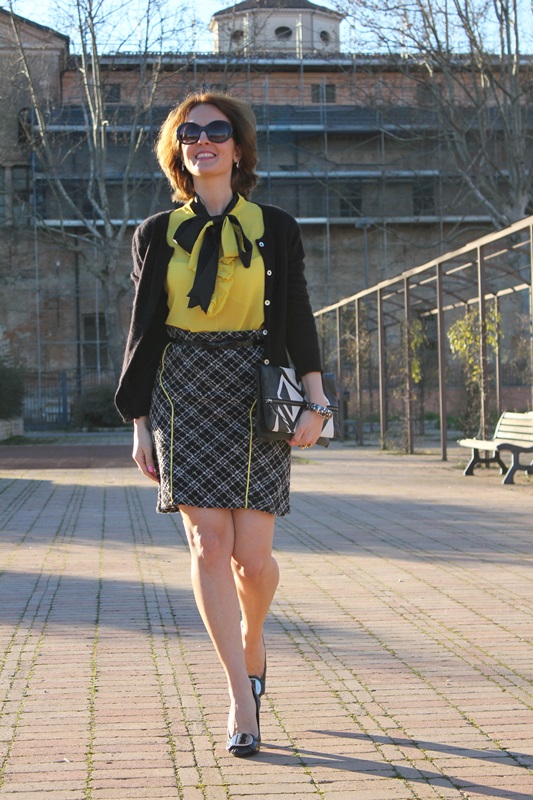 EN:
Hello World,
"Girls do not dress for boys. They dress for themselves and, of course, each other. If girls dressed for boys they'd just walk around naked at all times." Betsey Johnson.
See you later alligator,
Kisses.
_ _ _ _ _ _ _
IT:
Ciao Mondo,
"Le ragazze non si vestono per i ragazzi. Si vestono per loro stesse e, ovviamente, per le altre ragazze. Se lo facessero per i ragazzi, andrebbero in giro nude tutto il tempo." Betsey Johnson.
A domani,
Baci
_ _ _ _ _ _ _
ES:
Hola Mundo,
 "Las mujeres no se visten para los hombres; se visten para ellas mismas y para las demás. Si las chicas se vistieran para los chicos, andarían desnudas todo el tiempo". Betsey Johnson.
Hasta mañana,
Besos.
IndianSavage  (alias Maggie D.)
Catch up with IndianSavage on
FACEBOOK       TWITTER        FLICKR          INSTAGRAM          PINTEREST         YOUTUBE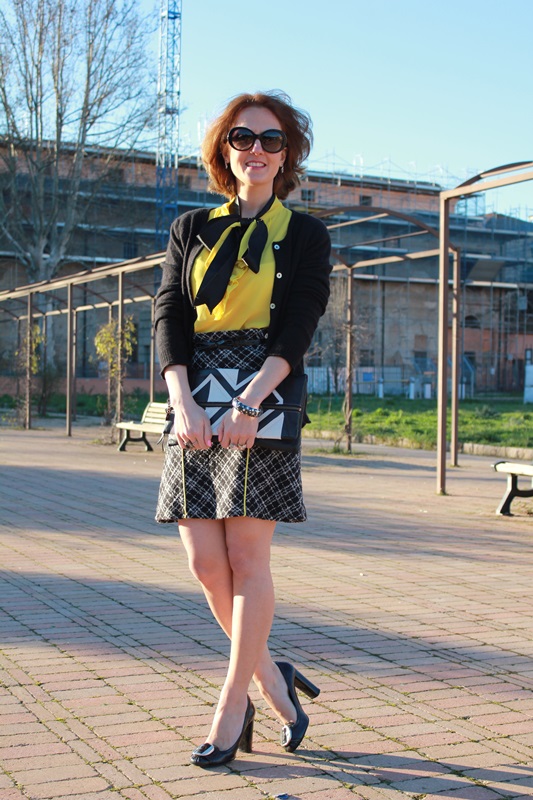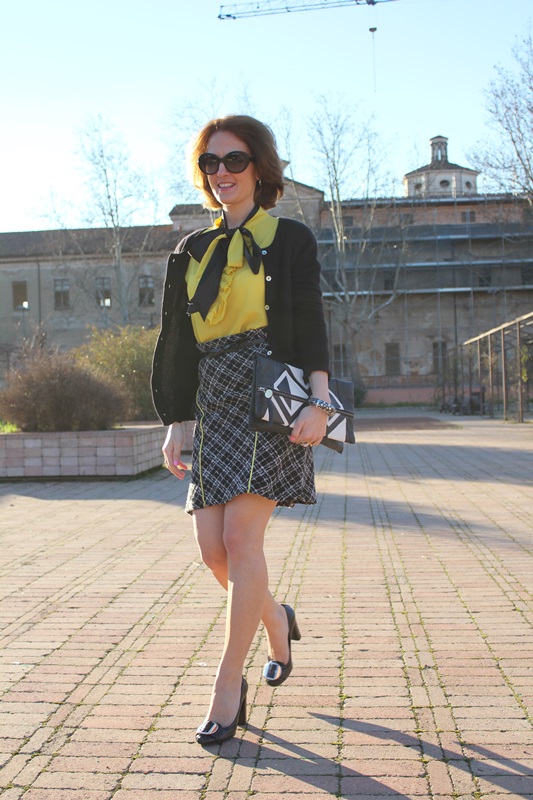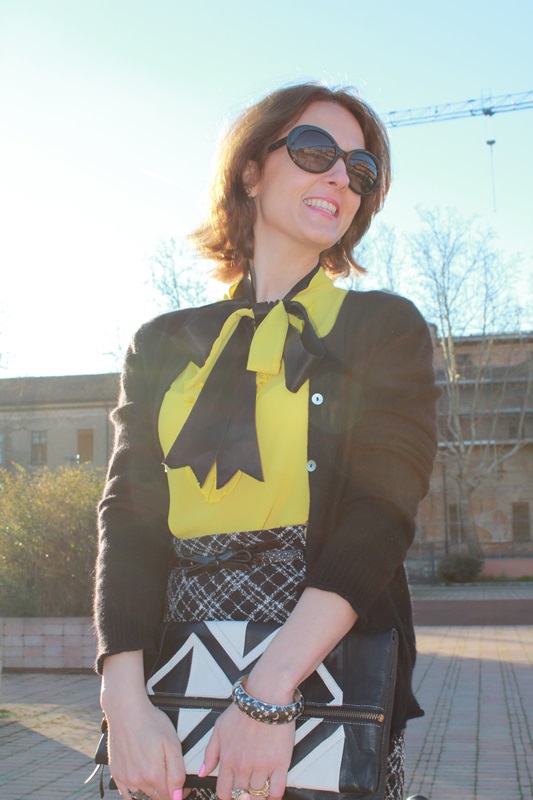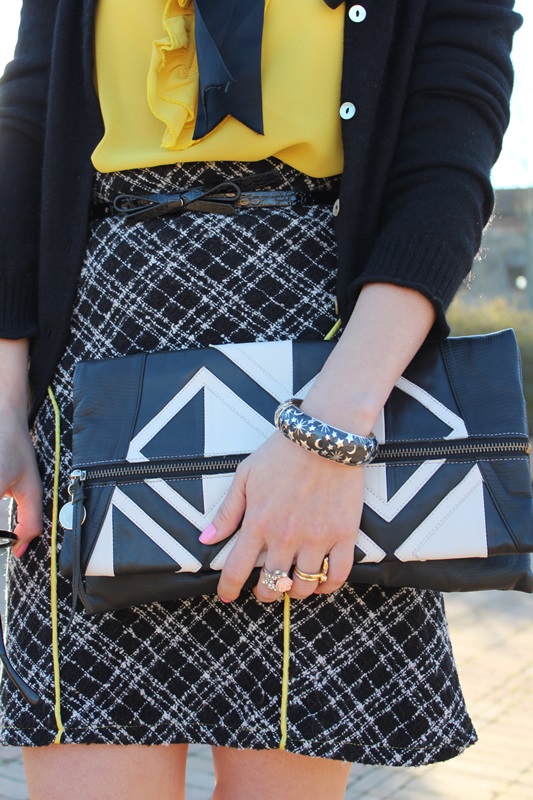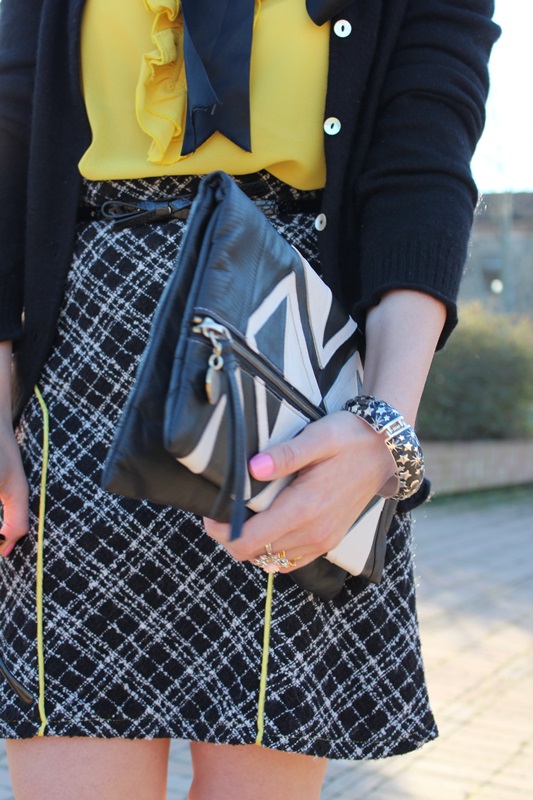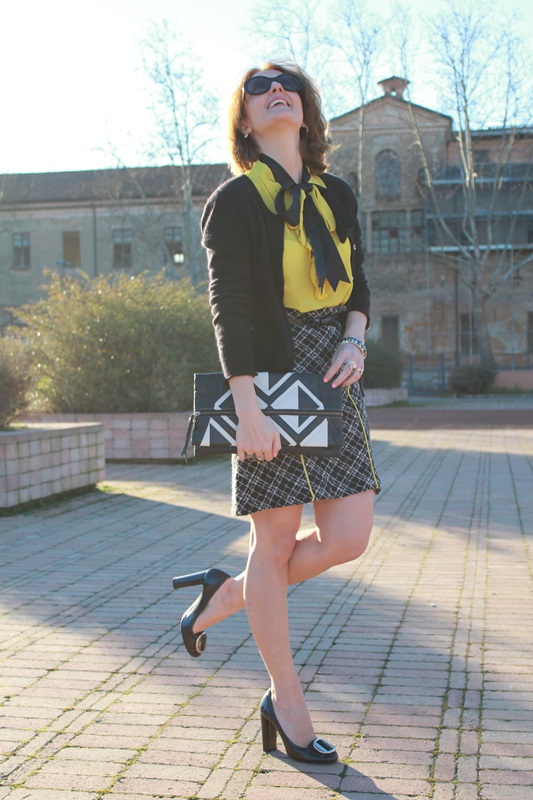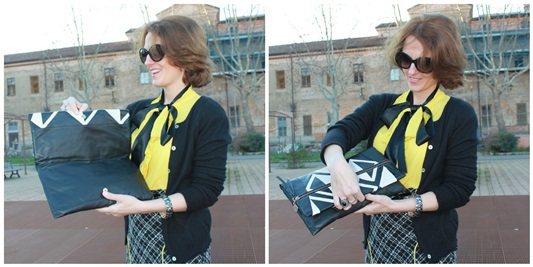 Location: Piacenza – Photo credits: Mister Sitting Bull
I wear  Piacenza cashmere, Rinascimento skirt, no brand shirt, Padra heels, Stroil bangle, Chanel sunnies, Guess by Marciano bag, Accessorize ring,  Tmart.com make up, Pupa nail polish (Winter outfit – new look).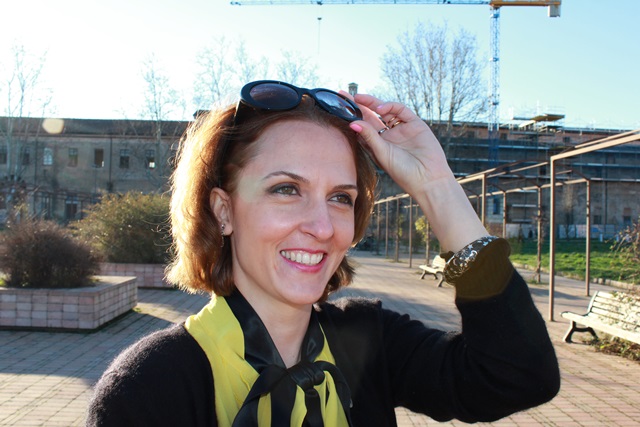 accesorios
,
accessori
,
atuendo
,
atuendo de invierno
,
beauty tips
,
blogger
,
classe
,
clothes
,
colbacco
,
come indossare
,
come vestirsi
,
como llevar
,
como vestir
,
consulente de imagen
,
consulente di immagine
,
estilismo
,
fashion
,
fashion blog
,
fashion blogger
,
Fashion color
,
fashion image consulting
,
fashion tips
,
how to wear
,
indian savage
,
indumenti
,
lifestyle
,
looks
,
looks Ideas
,
margaret dallospedale
,
moda
,
natural beauty tips
,
ootd
,
outfit
,
Outfit invernale
,
personal shopper
,
Piacenza blog
,
Piacenza blogger
,
piacenza fashion blog
,
prendas
,
shopping outfit
,
stile
,
style
,
stylish
,
tartan skirt
,
The Indian Savage diary
,
tips
,
USA blogger
,
USA bog
,
Usa fashion blogger
,
Venezuela blog
,
Venezuela Blogger
,
Venezuela Fashion blogger
,
vestiti
,
Wichita blog
,
Wichita blogger
,
Wichita fashion blogger
,
winter outfit