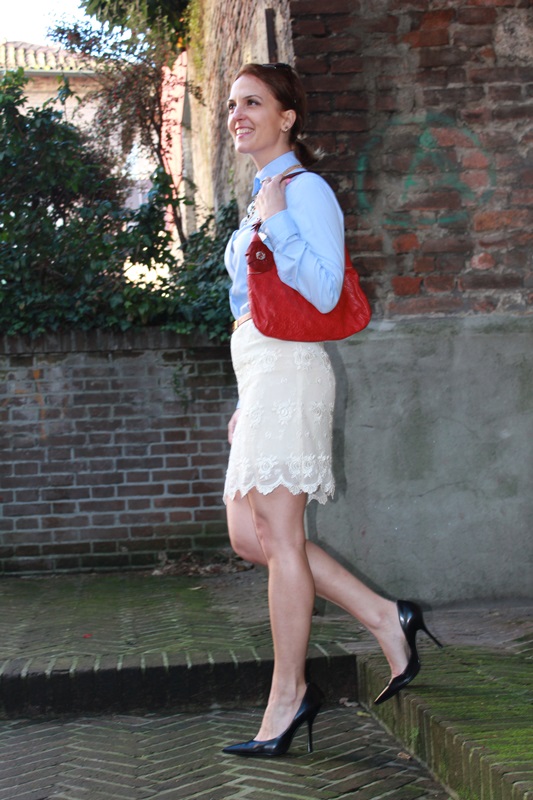 EN:
Hello World,
The lace skirts are beautiful, feminine and chic!
The key to each of these looks is accessorizing the skirt appropriately for the event intended. The shoes of neutral colors will lengthen the module.
What about it?
See you later alligator,
Kisses.
_ _ _ _ _ _ _
IT:
Ciao Mondo,
Le gonne di pizzo sono belle, femminili e chic!
La chiave per uno stile elegante è accessoriare il nostro outfit in modo appropriato per ogni occasione. Le scarpe di colori neutri contribuiscono ad esaltare ed allungare la nostra figura.
Cosa ne pensate?
A domani,
Baci
_ _ _ _ _ _ _
ES:
Hola Mundo,
Las faldas de encaje son bellas, femeninas y chic!
La clave para tener un estilo elegante es personalizar nuestro atuendo de manera adecuada para cada ocasión. Los zapatos de colores neutros contribuyen a mejorar nuestra figura y parecer mas delgadas.
¿Qué piensan ustedes?
Hasta mañana,
Besos.
IndianSavage  (alias Maggie D.)
Catch up with IndianSavage on
FACEBOOK       TWITTER        FLICKR          INSTAGRAM          PINTEREST         YOUTUBE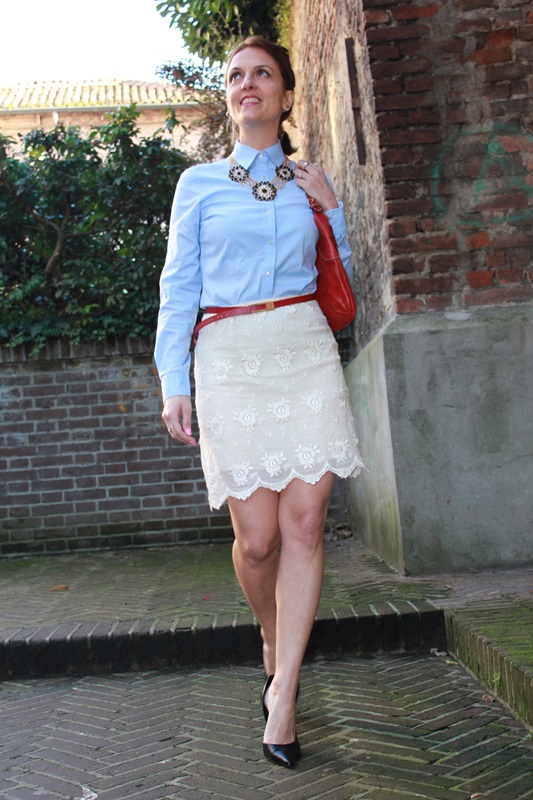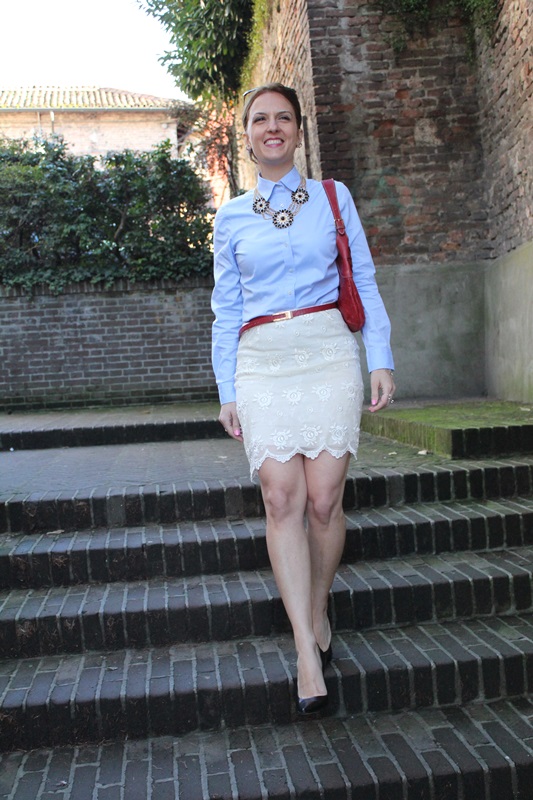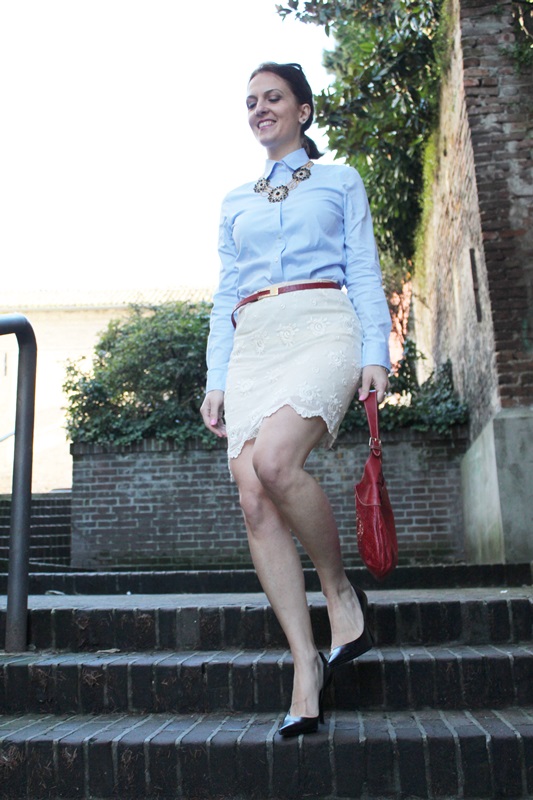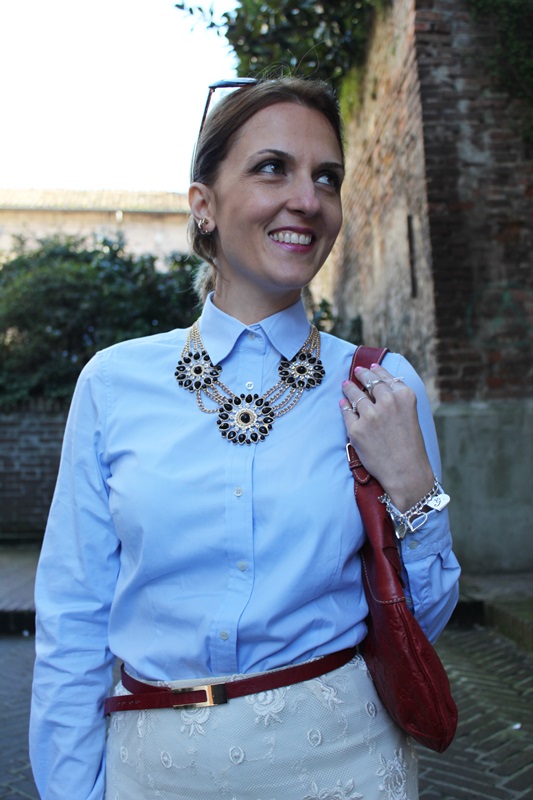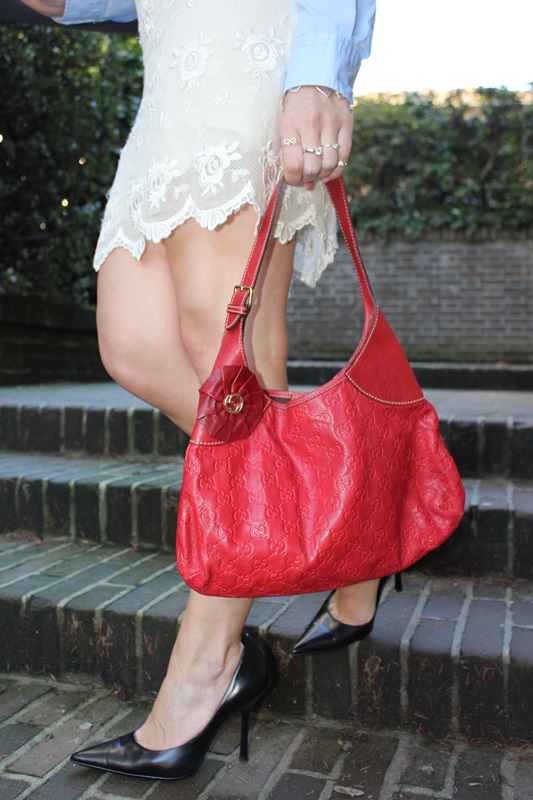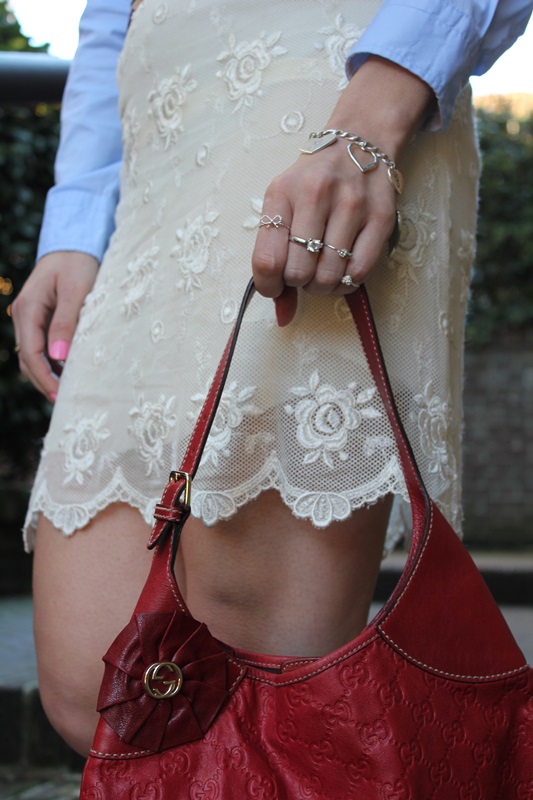 Location: Piacenza – Photo credits: Mister Sitting Bull
I wear Zara shirt, No brand skirt and sunnies, Infinity necklace, Gucci bag, Guess by Marciano heels and bracelet, Anna Lou of London midi ring, Oltre belt, Tmart.com make up, Pupa nail polish (Winter outfit – new look).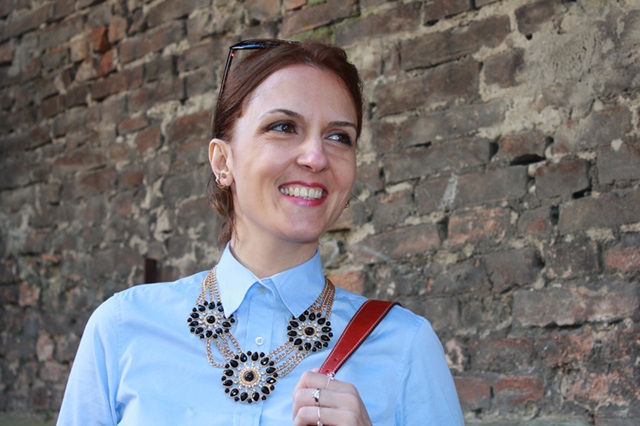 accesorios
,
accessori
,
atuendo
,
atuendo de invierno
,
beauty tips
,
blogger
,
classe
,
clothes
,
colbacco
,
come indossare
,
come vestirsi
,
como llevar
,
como vestir
,
consulente de imagen
,
consulente di immagine
,
estilismo
,
fashion
,
fashion blog
,
fashion blogger
,
Fashion color
,
fashion image consulting
,
fashion tips
,
how to wear
,
indian savage
,
indumenti
,
Lace skirt
,
lifestyle
,
looks
,
looks Ideas
,
margaret dallospedale
,
moda
,
natural beauty tips
,
ootd
,
outfit
,
Outfit invernale
,
personal shopper
,
Piacenza blog
,
Piacenza blogger
,
piacenza fashion blog
,
prendas
,
shopping outfit
,
stile
,
style
,
stylish
,
The Indian Savage diary
,
tips
,
USA blogger
,
USA bog
,
Usa fashion blogger
,
Venezuela blog
,
Venezuela Blogger
,
Venezuela Fashion blogger
,
vestiti
,
Wichita blog
,
Wichita blogger
,
Wichita fashion blogger
,
winter outfit