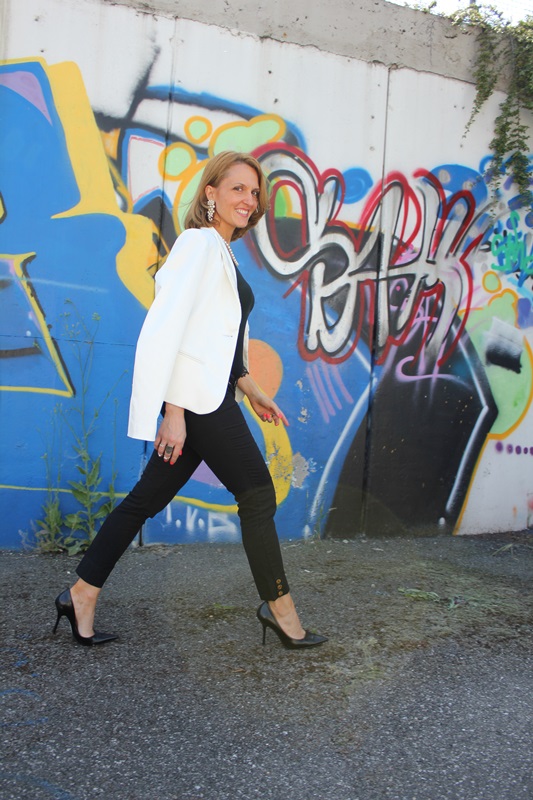 EN:
Hello World,
The people tell me that I have to "humanize" my blog ….
And this is really complicated, because I have learned over the years to keep my thoughts in the shade and tell the "world" only my experiences that I can, in some way, make suggestions or ideas.
But now that I will expose myself a little more and for this I say: "God help me"….
But let us come to it …. 
I could not start the week by telling you the worst of me, right? 
So I decided to tell you a harmless secret and it  is my passepartout outfit (inspired by years and years of reading Vogue U.S. and Vogue Italy). 
Do you know what look to wear at the last minute? Here  is mine: neutral colors (like white and black), an eye-catching accessory (like this one earring with a cascade of pearls stolen from my sister), a pair of black pumps and a bracelet that resembles coral. 
But now it's your turn… what is your passepartout outfit?
Kisses.
_ _ _ _ _ _ _
IT:
Ciao Mondo,
Mi dicono che devo "umanizzare" il mio blog….
E ciò è davvero complicato, in quanto ho imparato negli anni a mantenere il mio pensiero in ombra e raccontare al "mondo" solo le mie esperienze che penso possano, in qualche modo, dare suggerimenti o idee.
Ma è ora che mi esponga un po' di più e per questo dico "Dio mi assista"…
Ma veniamo a noi….
Non potevo iniziare la settimana raccontandovi il peggio di me, vero?
Quindi ho deciso di svelarvi un innocuo segreto ed è il mio outfit passepartout (ispirato da anni e anni di lettura di Vogue U.S. e Vogue Italia).
Avete presente quel look da indossare al ultimo minuto? Ecco, questo è il mio: colori neutri (come il bianco e nero), un accessorio vistoso (come questo orecchino con una cascata di perle rubato a mia sorella), un paio di décolleté nere e un bracciale che ricorda il corallo.
Adesso tocca a voi… qual'è il vostro passepartout?
A domani,
Baci
_ _ _ _ _ _ _
ES:
Hola Mundo,
Me dicen que tengo que "humanizar" mi blog ….
Y esto es muy complicado, porque he aprendido, a lo largo de los años, mantener mis pensamientos en la sombra y contarle al "mundo" sólo mis experiencias que pueden, de alguna manera, dar sugerencias o ideas.
Pero es hora de que me exponga un poco más y para hacer esto tengo que decir: "Que Dios me ayude"…
Vamos a nosotros ….
No podía empezar la semana diciendoles lo peor de mí, ¿verdad?
Así que me decidí a contar un secreto inofensivo y es mi atuendo passepartout (inspirado gracias a años y años de lectura de Vogue U.S. y Vogue Italia).
Me refiero a ese atuendo que deciden de ponerse a último minuto. Este es el mio: colores neutros (como el blanco y negro), un accesorio llamativo (como éste pendiente con una cascada de perlas robado a mi hermana), un par de zapatos negros y una pulsera que se asemeja a los corales.
Ahora les toca a ustedes … ¿cuál es su atuendo passepartout?
Besos.
IndianSavage  (alias Maggie D.)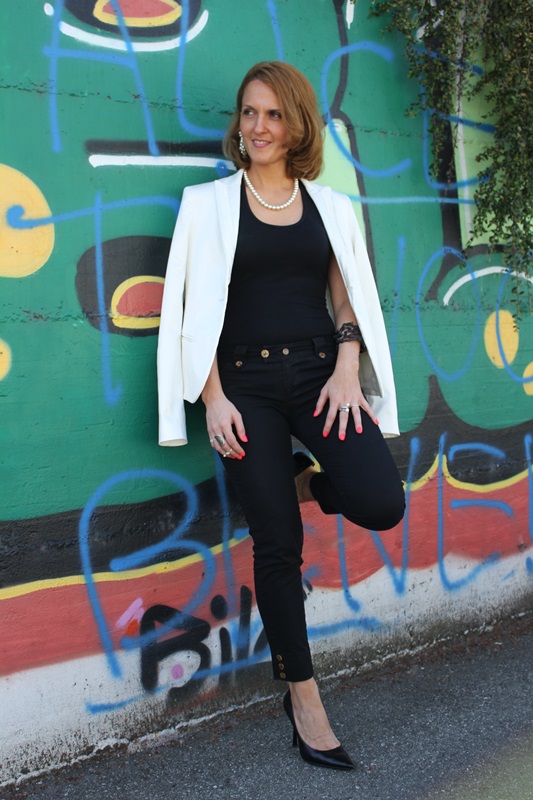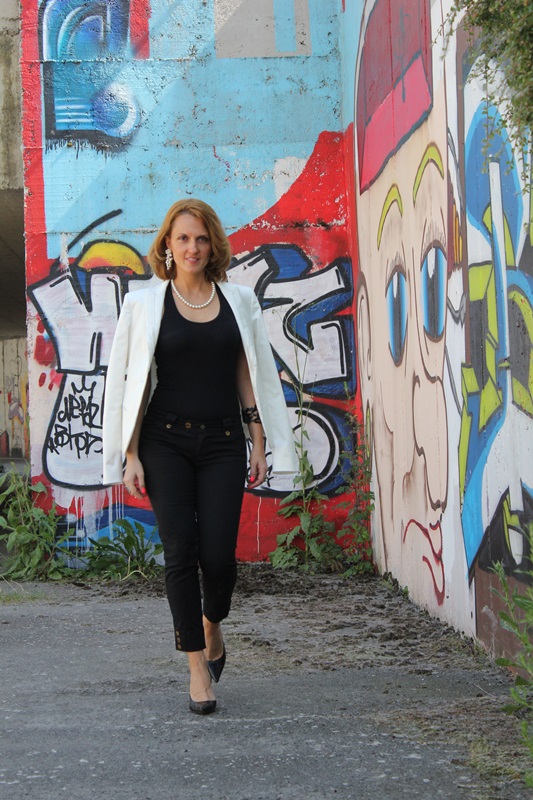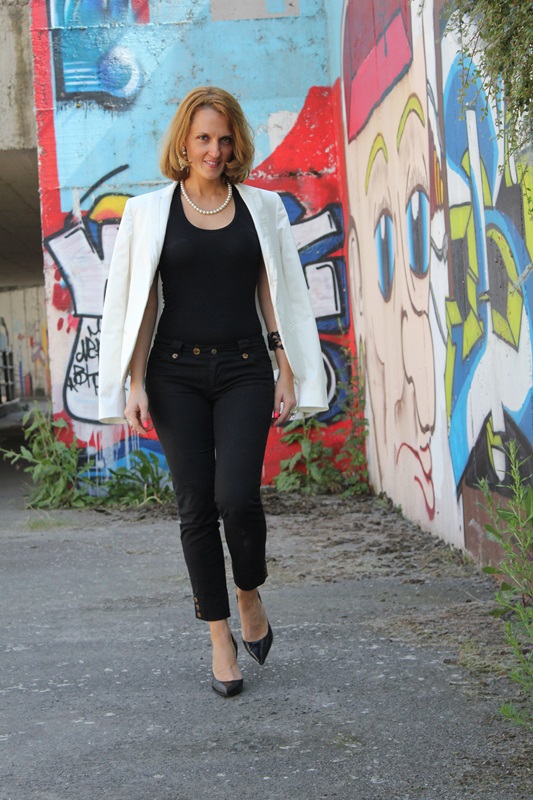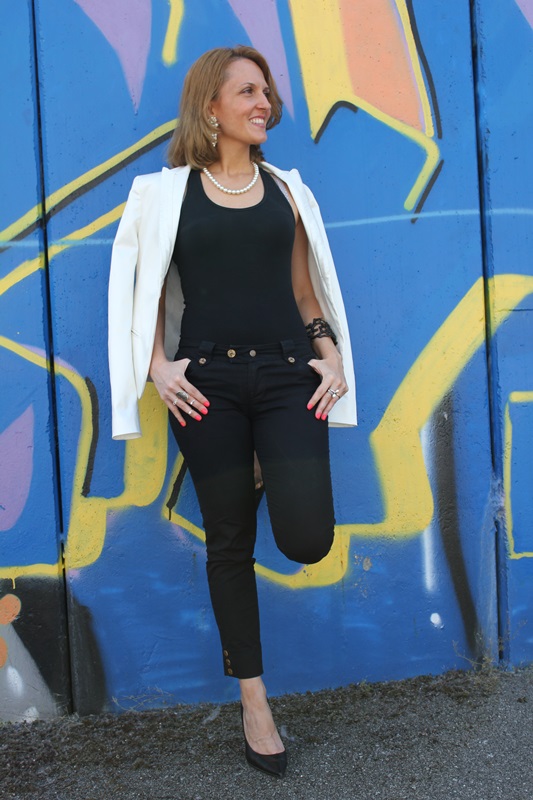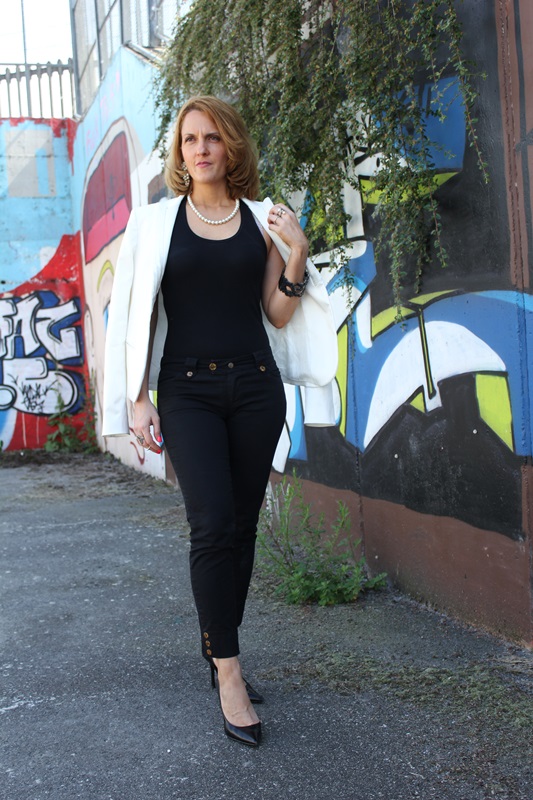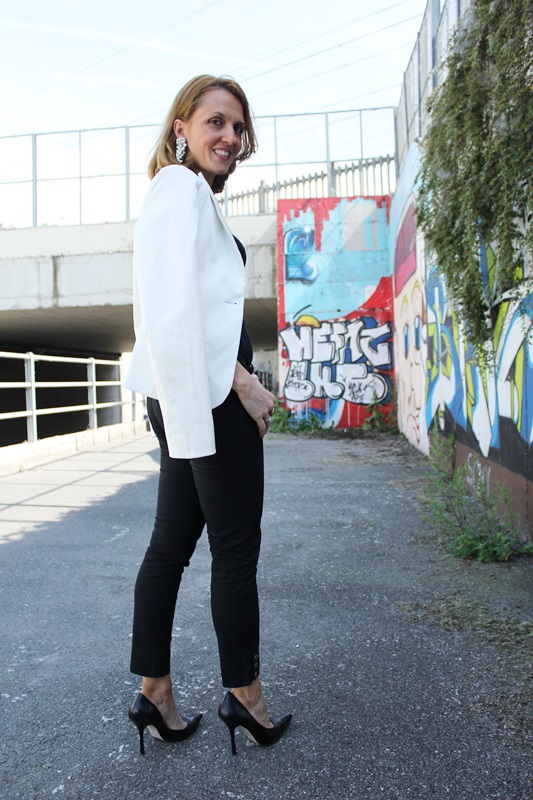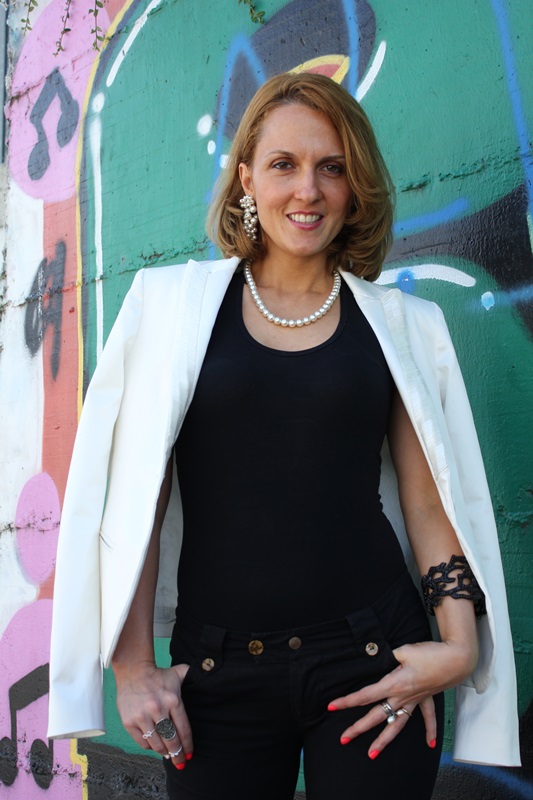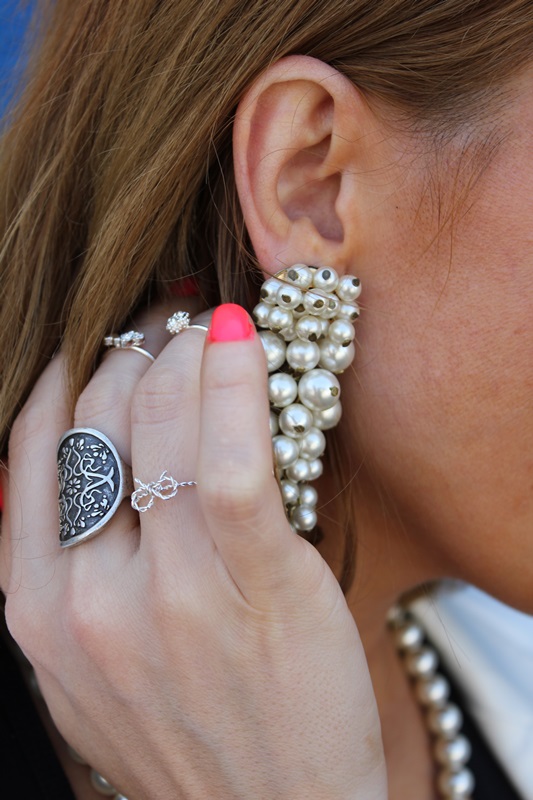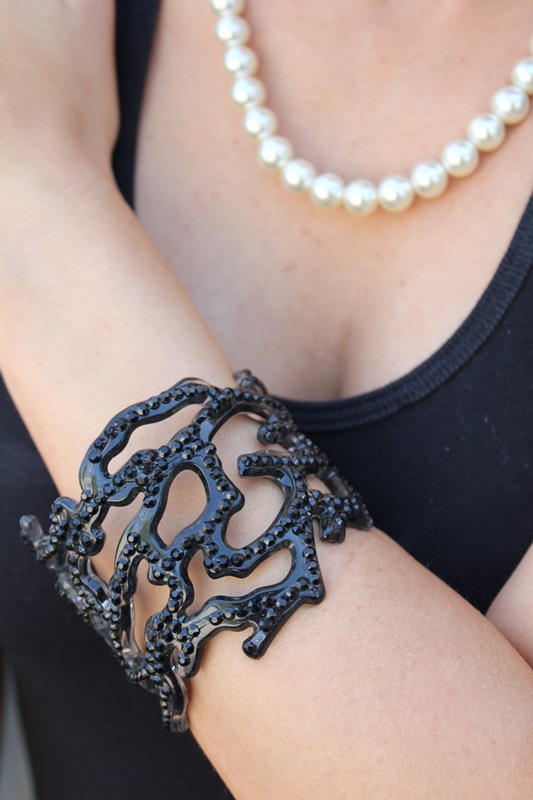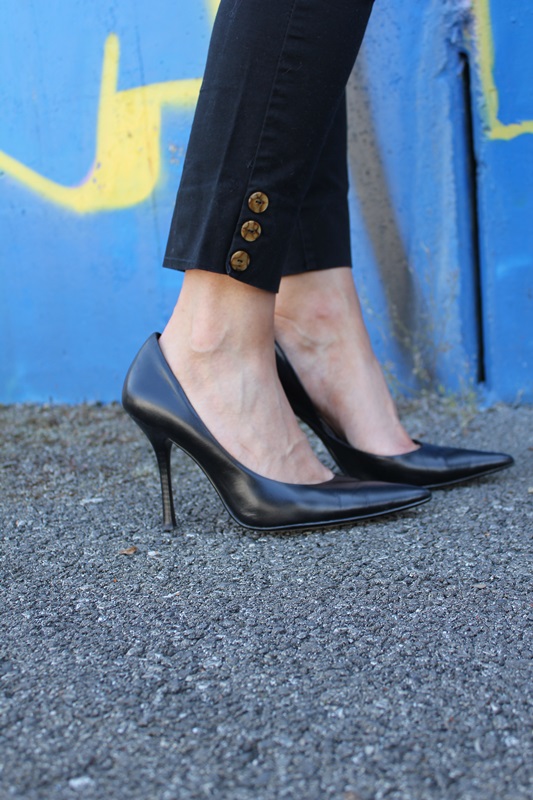 Location: Piacenza – Photo credits: Mister Sitting Bull
I wear  Rinascimento pant,  H&M top, Guess by Marcian Blazer and heels, No brand earring and necklace, Anna Lou of London midi rings, Color Nourishing Maraes  di Kaaral by Rossetto & Cioccolato hairstyle, Tmart.com make up, Arcobaleno luxury nail polish,   (Spring outfit – new look).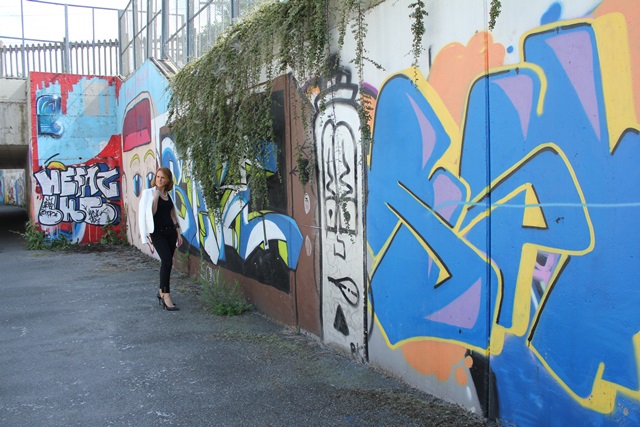 accesorios
,
accessori
,
atuendo
,
atuendo de primavera
,
beauty tips
,
blogger
,
Chic Style Guide
,
classe
,
clothes
,
come indossare
,
come vestirsi
,
como llevar
,
como vestir
,
consulente de imagen
,
consulente di immagine
,
estilismo
,
fashion
,
Fashion Advice
,
fashion blog
,
fashion blogger
,
fashion image consulting
,
fashion tips
,
how to wear
,
indian savage
,
indumenti
,
Lace dress
,
Lace skirt
,
lifestyle
,
Long skirt
,
looks
,
looks Ideas
,
margaret dallospedale
,
moda
,
natural beauty tips
,
ootd
,
outfit
,
Outfit primavera
,
passepartout
,
personal shopper
,
Piacenza blog
,
Piacenza blogger
,
piacenza fashion blog
,
prendas
,
Running
,
sheinside
,
shoes
,
shopping
,
skater skirt
,
spring outfit
,
stile
,
striped skirt
,
stripes balck and white skater skirt
,
style
,
stylish
,
The Indian Savage diary
,
tips
,
Trailer Debut
,
USA blog
,
USA blogger
,
Usa fashion blogger
,
Venezuela blog
,
Venezuela Blogger
,
Venezuela Fashion blogger
,
vestiti
,
Wichita blog
,
Wichita blogger
,
Wichita fashion blogger