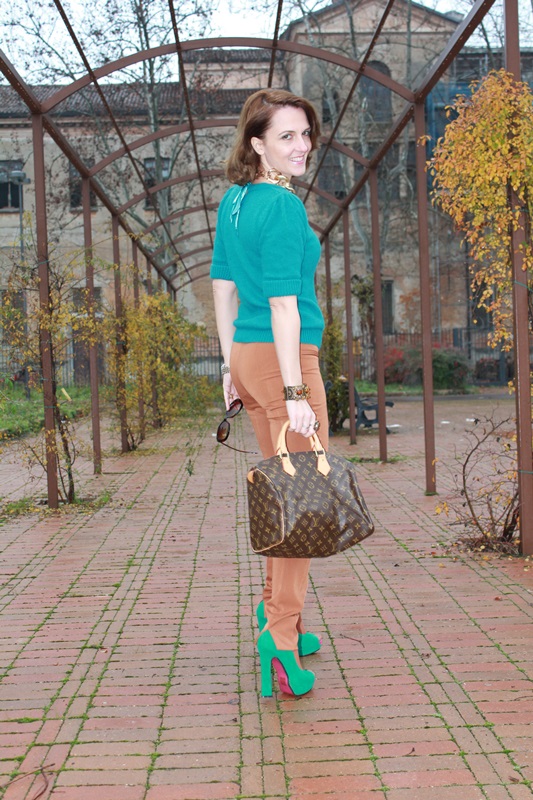 EN:
Hello World,
Emerald green is a classy color that suits perfectly to all skin tone.
It can be wore for evening or daily.
How I wear it? with gold.
If you are looking for a wonderful combination try emerald green with gold accessories, absolutely perfect!
See you later alligator,
Kisses.
_ _ _ _ _ _ _
IT:
Ciao Mondo,
Il verde smeraldo è un colore elegante che si adatta perfettamente alle varie tonalità di pelle esistenti.
Può essere indossato sia di sera che di giorno.
Come lo indosso io? con il color oro.
Se siete alla ricerca di una meravigliosa combinazione, provate  il verde smeraldo con accessori in color oro. E' l'abbinamento perfetto!
A domani,
Baci
_ _ _ _ _ _ _
ES:
Hola Mundo,
El verde esmeralda es un color elegante que se adapta perfectamente a los diferentes tonos de piel que existen.
Se puede usar tanto en la noche como durante el día.
¿Cómo lo uso yo? con el color oro.
Si usted están buscando una combinación maravillosa, prueben el verde esmeralda con accesorios en oro. Es la combinación perfecta!
Hasta mañana,
Besos.
IndianSavage (alias Maggie D.)
Catch up with IndianSavage on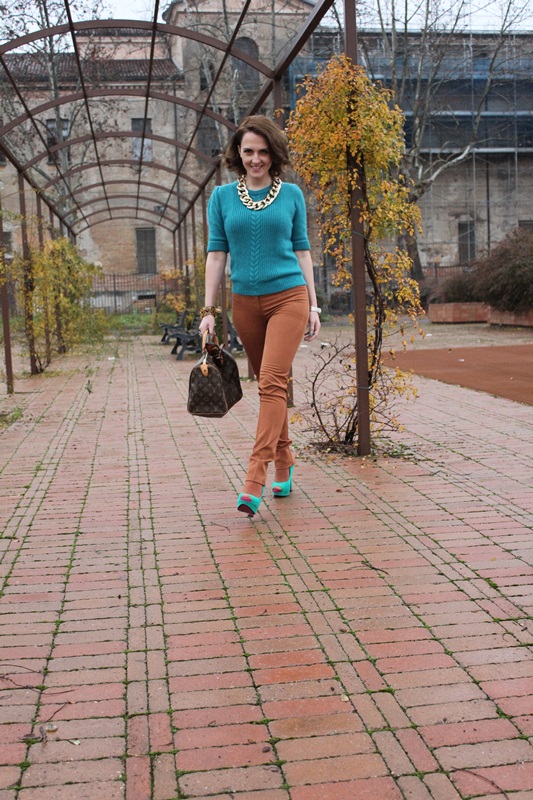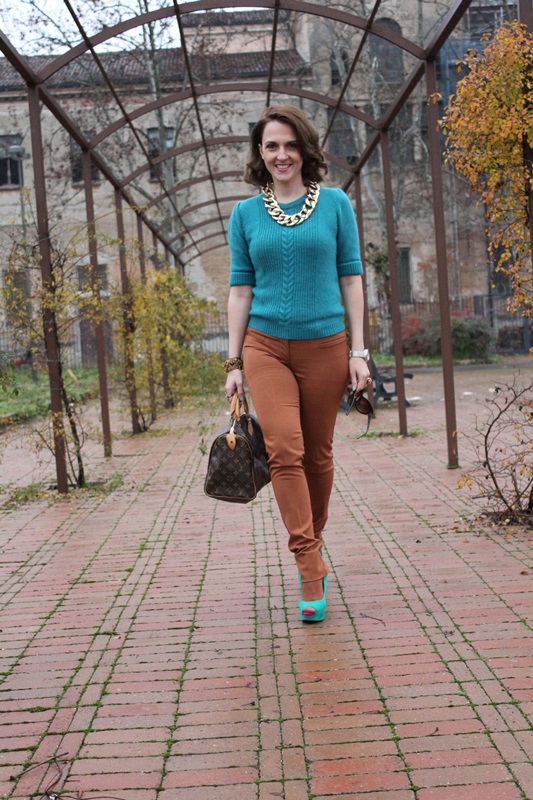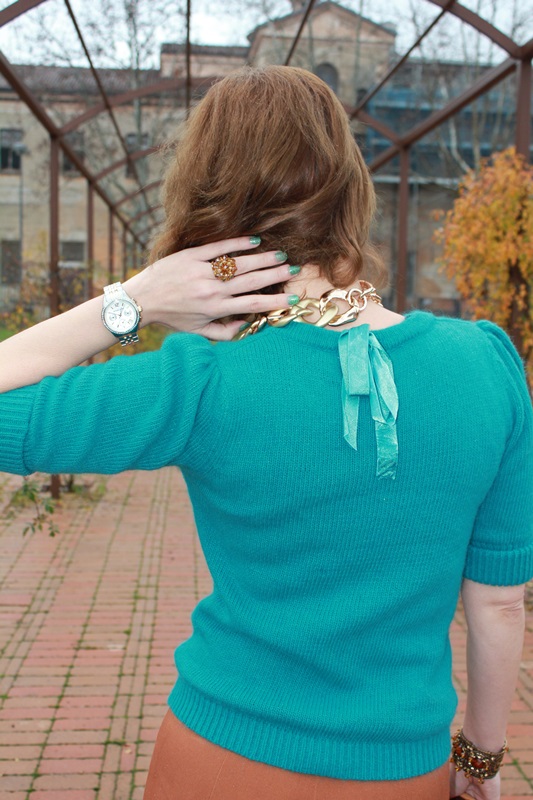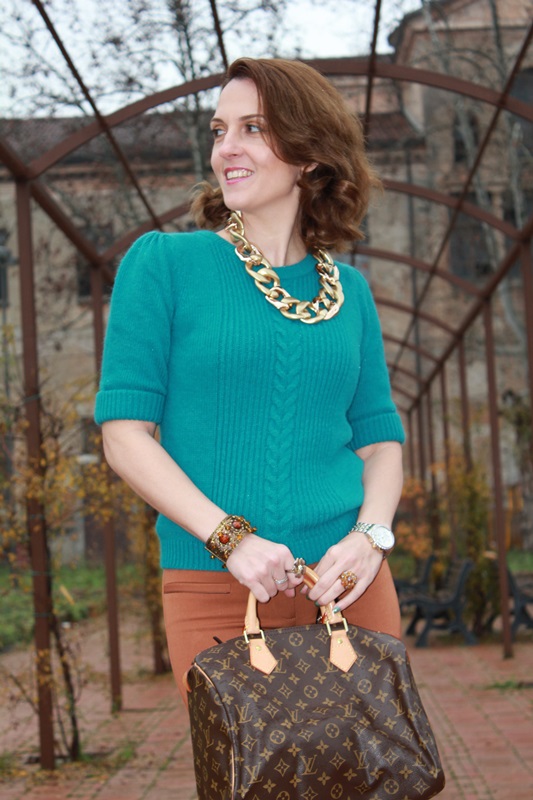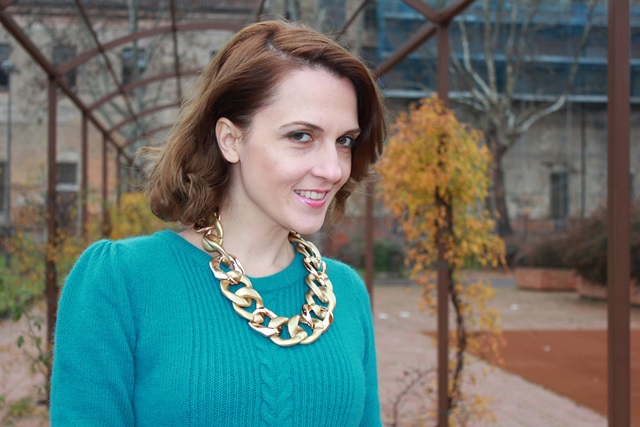 Location: Piacenza – Photo credits: Mister Sitting Bull
I wear Fiorucci sweater, Acciaio pants, Infinity necklace and bangle, Michael Kors watch, Louis Vuitton speedy.
accesorios
,
accessori
,
atuendo
,
atuendo de invierno
,
beauty tips
,
blogger
,
classe
,
clothes
,
come indossare
,
come vestirsi
,
como llevar
,
como vestir
,
consulente de imagen
,
consulente di immagine
,
estilismo
,
fashion
,
fashion blog
,
fashion blogger
,
Fashion color
,
fashion image consulting
,
fashion tips
,
how to wear
,
How to wear Emerald green
,
indian savage
,
indimenti
,
lifestyle
,
looks
,
looks Ideas
,
margaret dallospedale
,
moda
,
ootd
,
outfit
,
Outfit invernale
,
personal shopper
,
Piacenza blogger
,
piacenza fashion blog
,
PiacenzaSera
,
prendas
,
Sales shopping tips
,
stile
,
style
,
stylish
,
The Indian Savage diary
,
tips
,
Veneziana
,
Veneziana tights
,
Venezuela Blogger
,
Venezuela Fashion blogger
,
vestiti
,
Wichita blogger
,
Wichita fashion blogger
,
winter outfit