EN:
Hello World,
Why do some of us feel the need to be UNIQUE?
No, I will not answer to this question, because I would not have the right tools to do it.
But thinking about this topic from a frivolous point of view, I tell you that if a dress doesn't fits me like a glove, I give it as a present to someone that will appreciate or I "customize" it.
Here's what I did to this bluse!
It lives inside me the need to be different from everyone and that since I was a child, especially  a teenager.  It created me many moments of embarrassment. Yes… because, most of the people, if you don't follow the herd, you have to be punished with jokes and pranks ;)
Do you customize your clothes too?
See you later alligator,
Kisses.
IT:
Ciao Mondo,
Perché alcuni di noi sentono il bisogno di essere UNICI? 
No, non risponderò a questa domanda amletica, anche perché non avrei gli strumenti giusti per farlo.
Ma pensando a questo argomento da un punto di vista più frivolo, vi dico che se un abito non mi calza a pennello, lo regalo o lo "customizzo" .
Ecco cosa ho fatto a questa bluse!
Vive dentro di me questa necessità di essere diversa da tutti e che da bambina, ma soprattutto da adolescente, mi ha creato non pochi momenti di imbarazzo. Sì…. perché, per la maggioranza delle persone, se non segui il gregge, devi essere punita con burle e beffe ;)
E voi? Personalizzate i vostri abiti?
A domani,
Baci.
ES:
Hola Mundo,
¿Por qué algunos de nosotros sentimos la necesidad de ser únicos?
No, no voy a responder a esta pregunta, porque no tendría las herramientas adecuadas para hacerlo.
Pero pensando a este tema desde un punto de vista más frívolo, os digo que si un vestido no me sienta como un guante, lo regalo o lo "personalizo".
Esto es lo que hice a esta blusa.
Vive dentro de mí esta necesidad de ser diferente a todos y que, cuando era una niña, pero sobre todo en la adolescencia, me creó muchos momentos de vergüenza. Si … porque, para la mayoría de la gente, si ustedes no siguen el rebaño, tienen que ser castigados con chistes y bromas ;)
¿Y tú? ¿Personalizas tu ropa?
Hasta mañana,
Besos.
IndianSavage (alias Maggie D.)
Catch up with IndianSavage on
FACEBOOK         TWITTER         FLICKR          INSTAGRAM          PINTEREST          YOUTUBE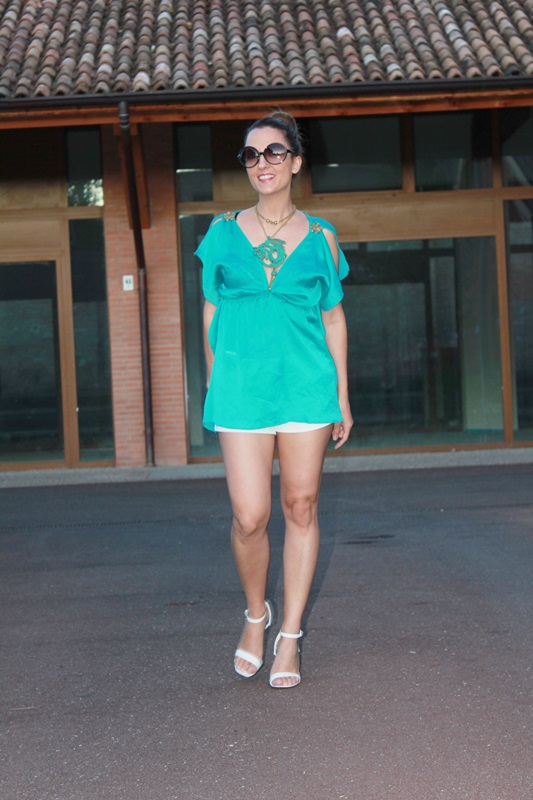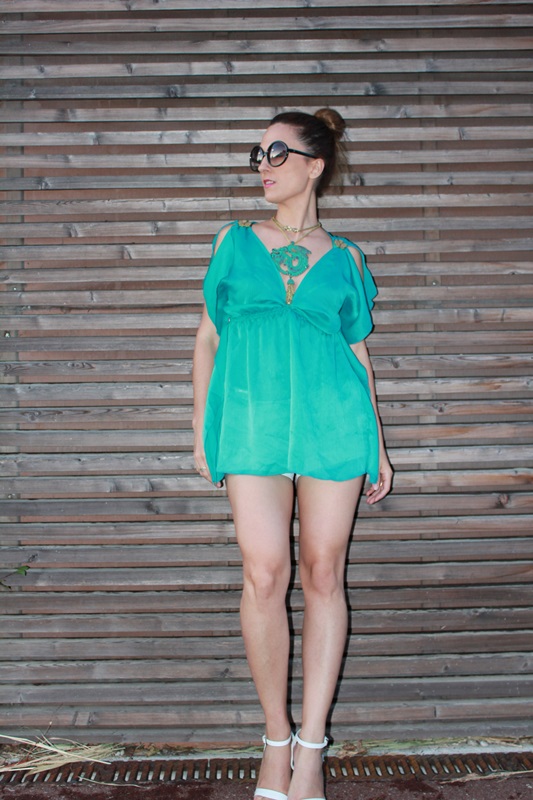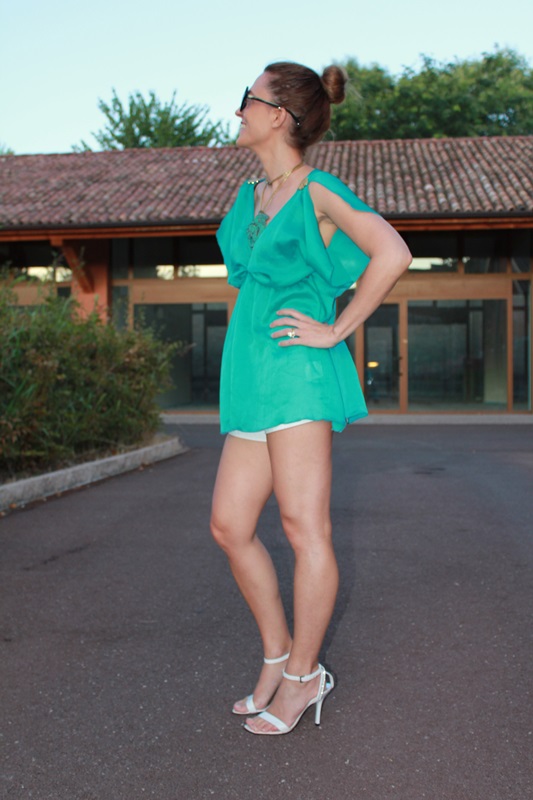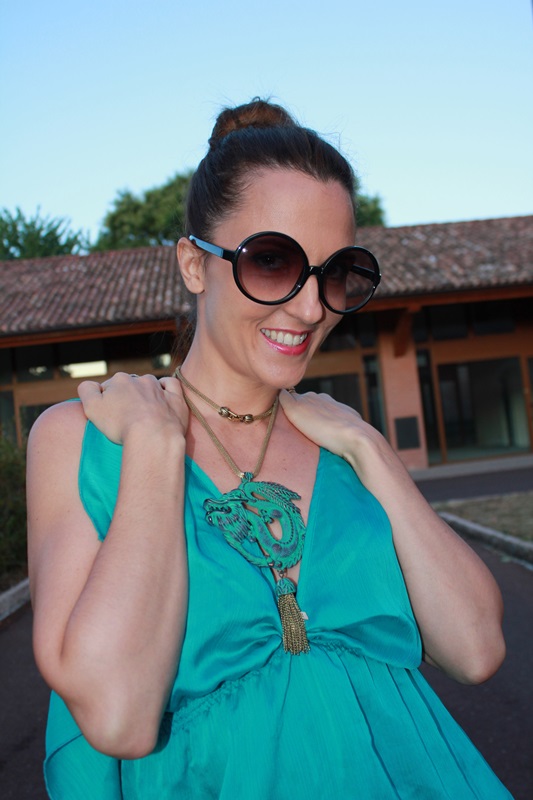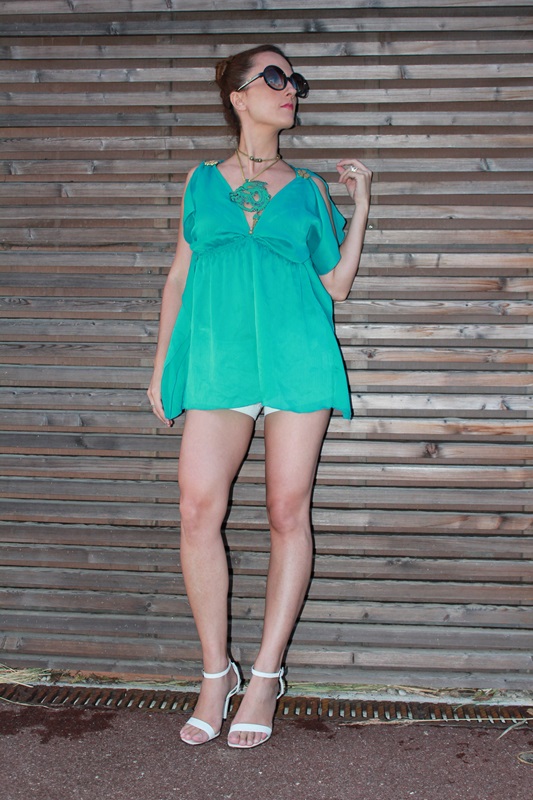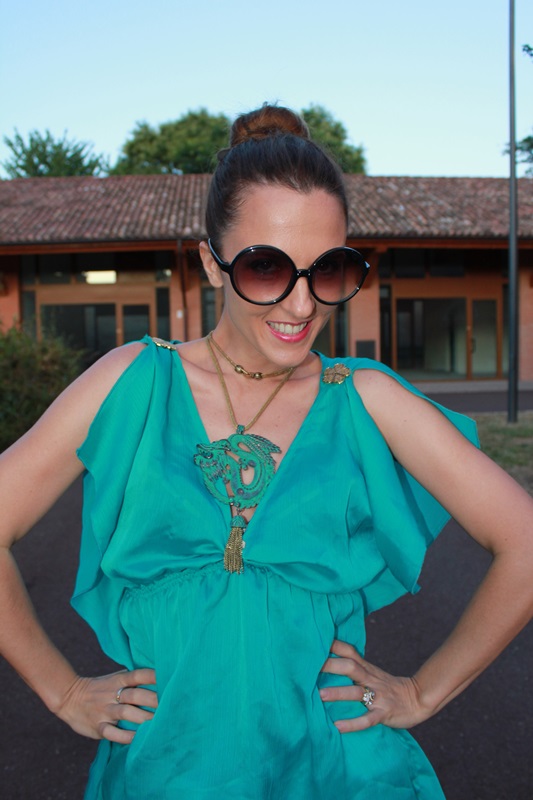 Photo credits: Mr. Big
NO BRAND blouse 

FLOWERS heels
ZARA  Necklace
CELYN b.  shorts
accessori
,
accessories
,
anelli
,
autumn outfit
,
bag
,
beautiful
,
beauty
,
blog
,
blogger
,
bloggers
,
boots
,
borse
,
cabello
,
cappelli
,
celebrity look
,
chanel
,
collier
,
come vestire
,
cool
,
cute
,
elie saab
,
estilo
,
fall outfit
,
fashion
,
fashion blog
,
fashion victim
,
fashion week
,
fit
,
followme
,
green trikini
,
guess by marciano
,
H&M
,
hair
,
heels
,
Hermes
,
indian savage
,
ispirazione
,
jewelery
,
kelly
,
lifestyle
,
Long skirt
,
look
,
lv
,
macarons
,
make up
,
mango
,
margaret dallospedale
,
moda
,
modo di vestire
,
My personal Review
,
natural beauty
,
olso
,
ootd
,
outfit
,
outfit 2013
,
outfit spring 2013
,
passarelle
,
Patrick Mesiano
,
personal shopper
,
photo
,
photography
,
photooftheday
,
Piacenza
,
runways
,
settimana della moda
,
sfilata
,
shoes
,
Sneacker/Prada
,
social
,
spring outfit
,
stivali
,
street style
,
style
,
summer outfit
,
tacchi
,
the diary of a fashion apprentice
,
trends must have
,
trikini
,
trikini verde
,
trilby hat
,
trilby outfit
,
tweet
,
twitter
,
vest
,
vestiti
,
video
,
winter outfit
,
youtube