Folk Style on my fashion blog
How nice is the children's world . Pristine and pure, right? For this my sweet thought? Today I was convinced to represent in my own way, the folk style . Yes Yes thoroughly convinced, until the daughter of a friend of mine made me doubt . Just by asking her if she liked me dressed like this was enough to shatter my belief. Not because she did not like the outfit, but … was very amused. Because she said I was perfect for riding a horse (No folk Style). Okay …. going on horseback dressed like that would be a very hard task (even with this split)!
The fact is that this way of thinking makes me think that at his age I would have said: you look like if you were came out from the TV series "The House on the Prairie." So … probably … I just gave a free interpretation of the style cowgirl (far from past collection of Karl Lagerfeld for Chanel). Do you remember? I liked a lot.
The icing on the cake comes from my younger sister! You can not know "the House on the Prairie" or really I'm that old? They say: when you know how to distinguish the cilantro from parsley and when you begin to like the taste of chocolate and mint together; means that you are no longer young …. Just for the record … I'm already one in two of these things! What about it? Folk style or cowgirl style? See you later alligator, kisses.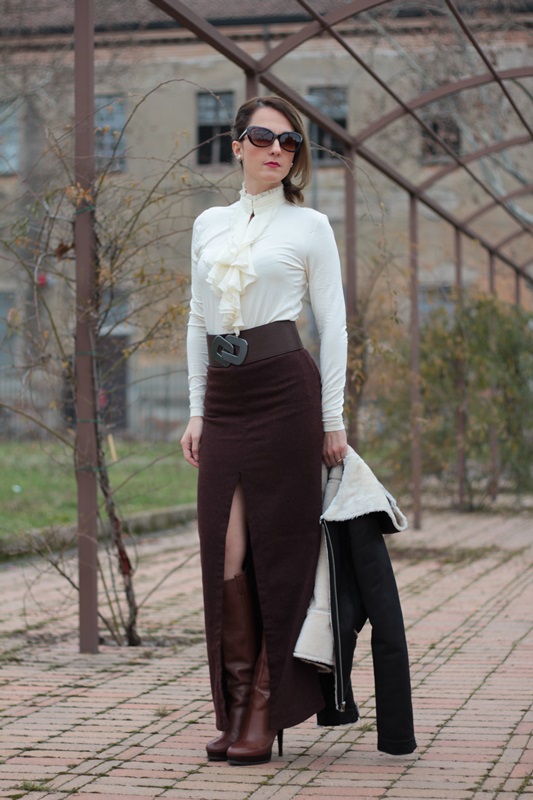 Folk Style on my fashion blog
Che bello è il mondo dei bambini. Incontaminato e puro, vero? Perché questo mio dolce pensiero? Oggi ero convinta di star interpretando a modo mio lo style folk. Sì Sì convintissima (dello stile Folk), fino a quando la figlia di una mia amica mi ha fatto venire dubbi. E' bastato chiederle se le piacevo vestita così per mandare in frantumi la mia convinzione. Non perché l'outfit non le piacesse, anzi… era molto divertita. Ma perché mi ha detto che ero perfetta per andare a cavallo. Va beh…. andare a cavallo vestita così sarebbe una bella impresa (anche con questo spacco)!
Il fatto è che questo suo modo di pensare mi ha fatto venire in mente che io alla sua età avrei detto: sembri uscita dal telefilm "la casa nella prateria" (e mai folk style). Quindi… probabilmente… ho solo dato una libera interpretazione dello stile cowgirl (lontanissimo dalla passata collezione di Karl Lagerfeld per Chanel). Ve la ricordate? a me era piaciuta molto.
La ciliegina sulla torta arriva con la mia giovane sorella! Si può non conoscere "la casa nella prateria" o sono davvero così vecchia? Dicono che: quando sai distinguere il coriandolo dal prezzemolo e quando ti inizia a piacere il sapore del cioccolato e della menta insieme; significa che non sei più giovane…. Tanto per la cronaca… io sono già a uno su due di queste cose! Che ne dite? Folk Style o Cowgirl style? A domani, baci.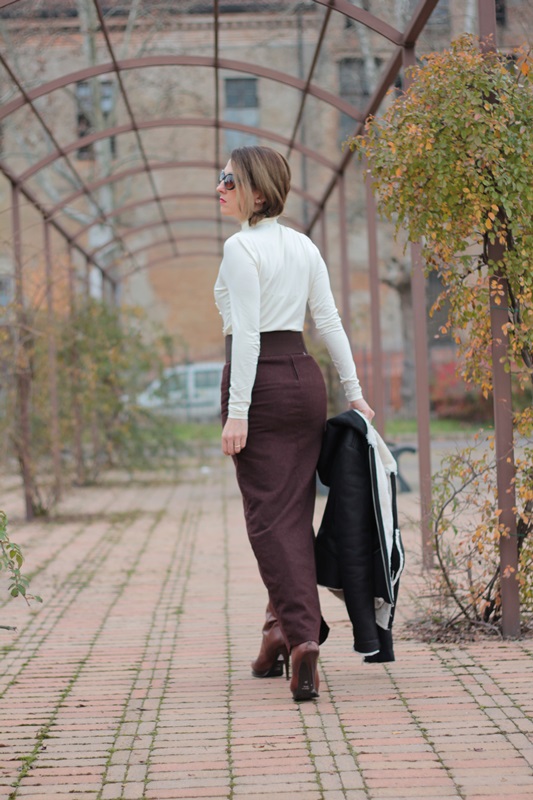 Folk Style on my fashion blog
Qué bonito es el mundo de los niños. Incontaminado y puro, ¿no? ¿Por qué este dulce pensamiento? Hoy estaba convencida de interpretar el estilo folk. Sí Sí ¡bien convencida de mi Folk Style! hasta que la hija de una amiga me puso dudas. Fue sufiente preguntar si le gustaba como iba vestida, para que mi manera de pensar cambiara en un segundo. No porque no le gustaba el atuendo, en realidad estaba muy divertida viendome. Pero porque me dijo que estaba perfecta para montar a caballo. Bueno…. montar a caballo vestida así sería una gran empresa.
El hecho es que su opinión me hace pensar que a su edad yo habría dicho: Pareces salida de la serie de televisión "La casa de la pradera" (y jamas folk style). Así que… probablemente… Lo que logré fue dar una interpretación libre de el estilo cowgirl (muy lejos de la colección pasada de Karl Lagerfeld para Chanel). ¿Se acuerdan? A mi me gustó mucho.
La guinda del pastel viene con mi hermana menor. ¿Es posible que alguien no sepa que es "la casa de la pradera" o realmente estoy vieja? Dicen que: cuando se sabe distinguir el cilantro de perejil y cuando te empieza a gustar el sabor de chocolate y menta juntos; significa que ya no estamos tan jovenes…. Sólo para que conste… ya me ha pasado una de estas dos cosas. ¿Qué les parece? ¿Folk style o Cowgirl style? Hasta mañana, besos.
Here it it my Folk Style!