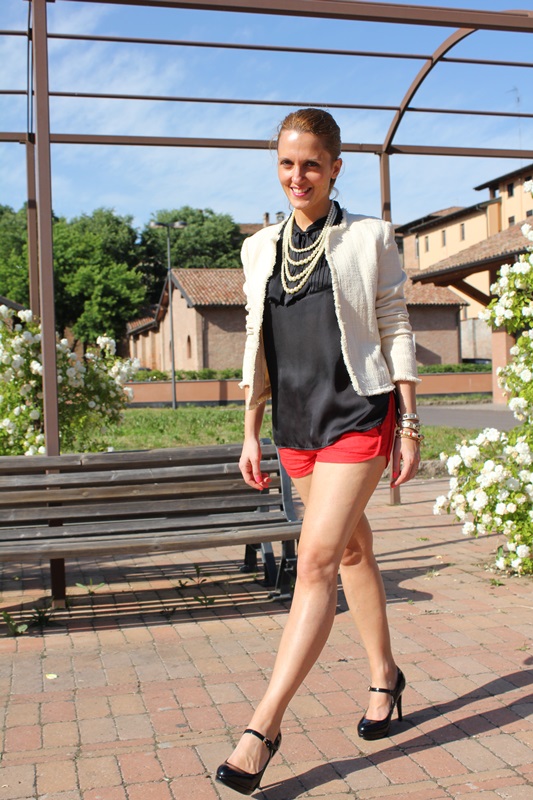 EN:
Hello World,
Today I feel confused as the web site  Alexa, my thoughts revolve around me and the only question I ask myself is:
Where do I go on vacation?
Absurd… right?
Being a travel agent, I should have  clear ideas…. but I don't!
This year I will do the same of 75% of my customers…. "last minute" and I hope for the best.
Kisses.
_ _ _ _ _ _ _
IT:
Ciao Mondo,
Oggi mi sento confusa come il sito Alexa, i miei pensieri orbitano intorno a me e l'unica domanda che mi faccio é:
Dove vado in vacanza?
Un po' assurdo vero?
Essendo un agente di viaggio, dovrei avere le idee chiare… Ed invece NO!
Quest'anno farò come il 75% dei clienti…. "last minute" e speriamo in bene.
A domani,
Baci
_ _ _ _ _ _ _
ES:
Hola Mundo,
Hoy me siento confundida como el sitio web de Alexa, mis pensamientos dan vueltas a mi alrededor y la única pregunta que me hago es:
¿Dónde puedo ir de vacaciones?
Pregunta absurda,  ¿Verdad?
Ya que soy un agente de viajes, debería estar clara… Y en cambio¡ NO!
Este año voy a hacer como el 75% de mis clientes…. "último minuto" y ojala que nos vaya bien.
Besos.
IndianSavage  (alias Maggie D.)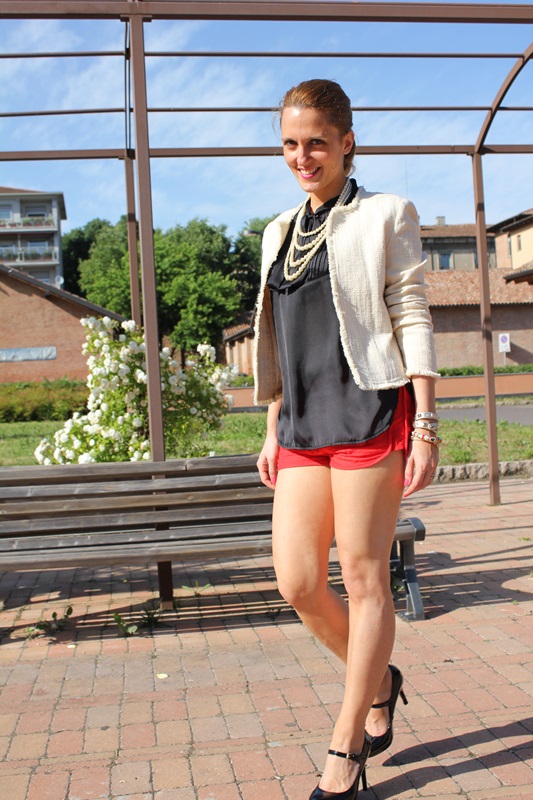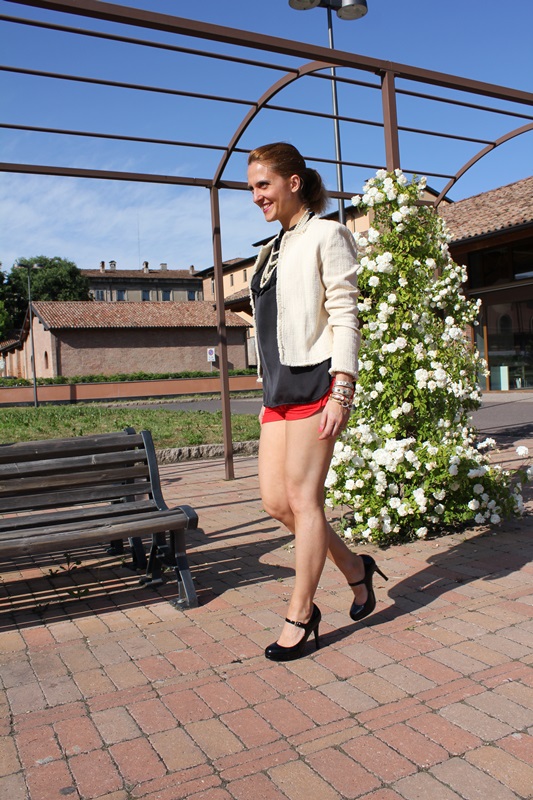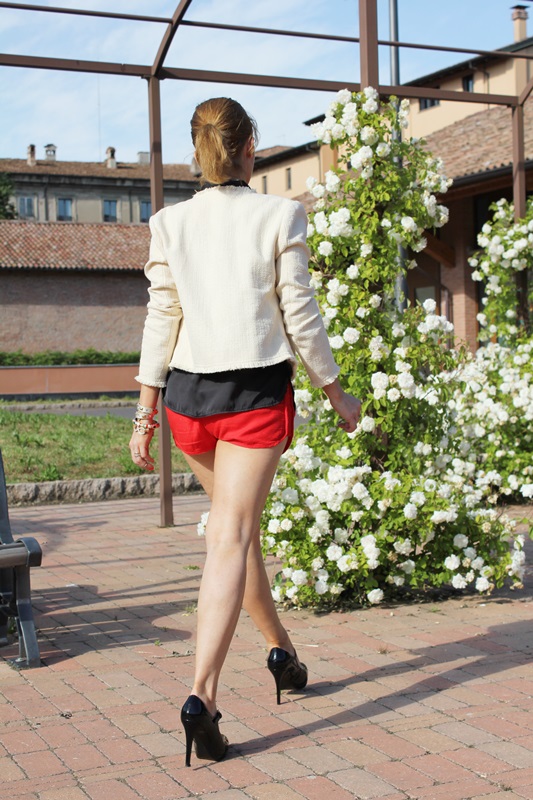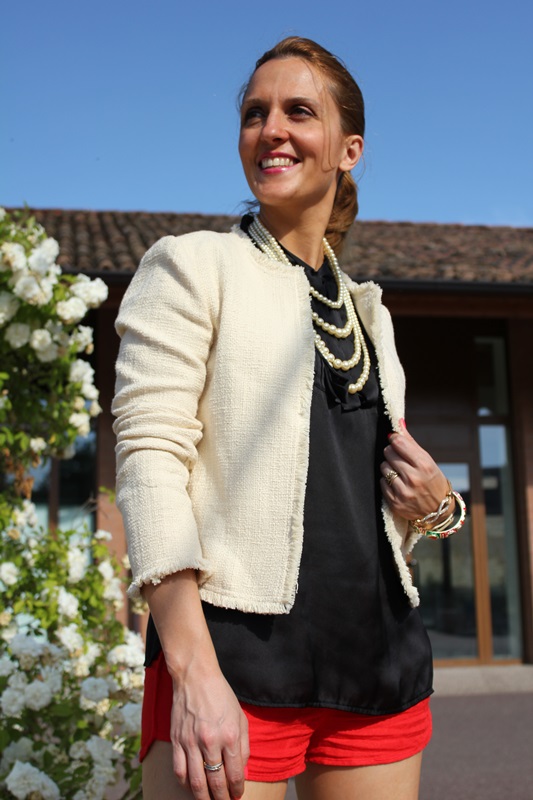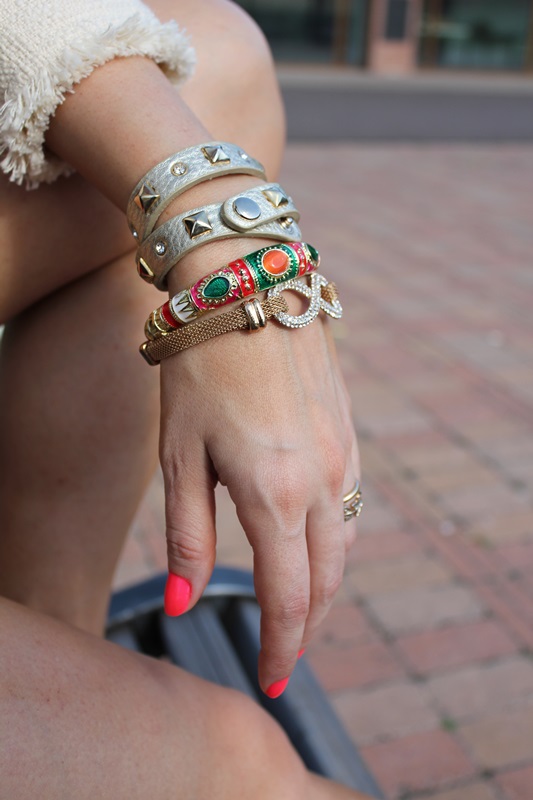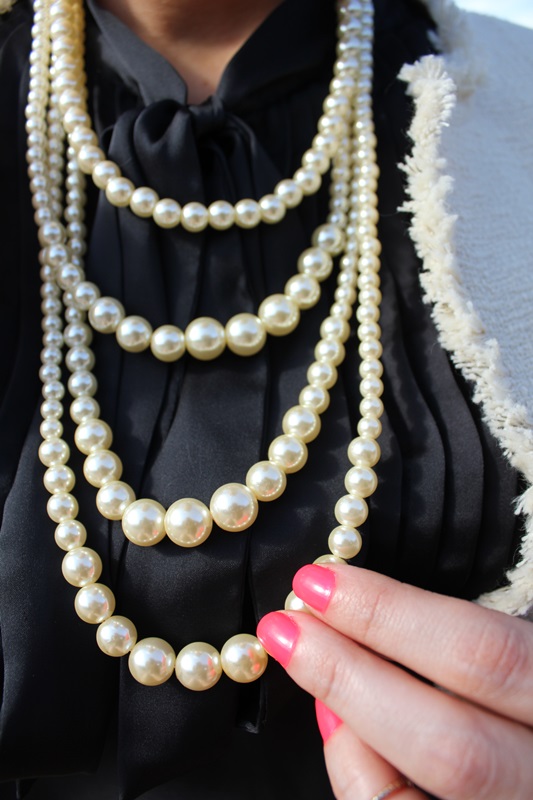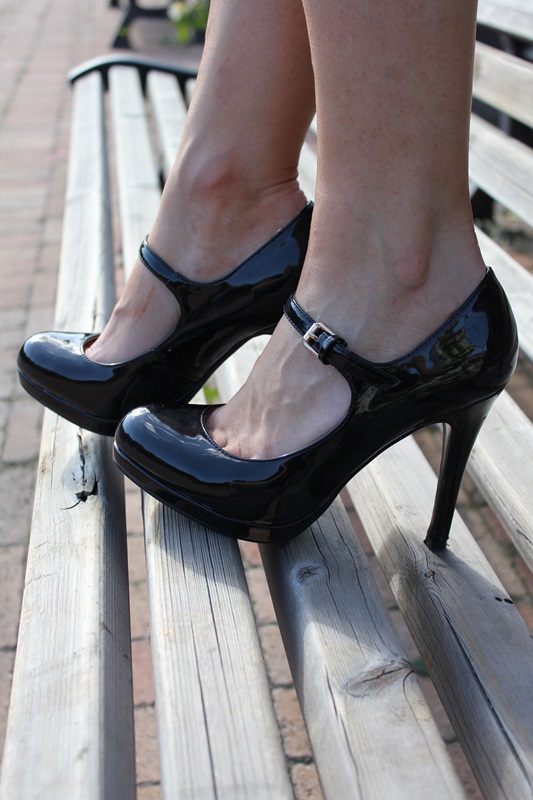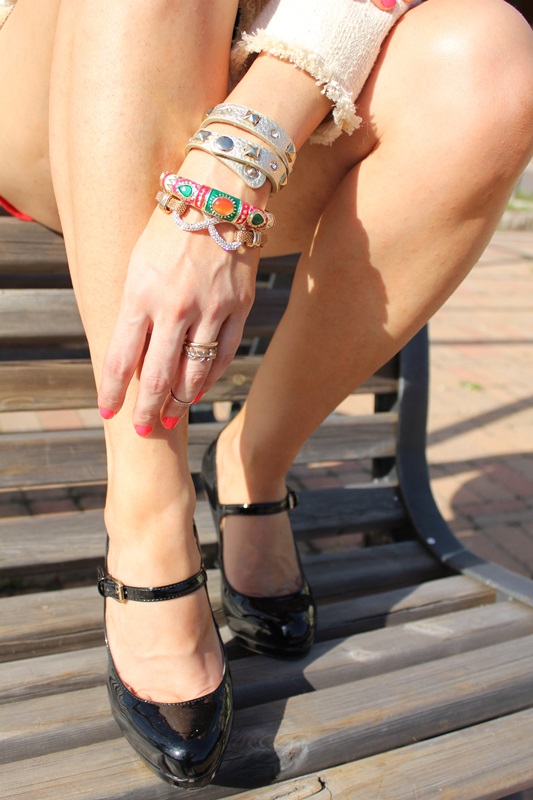 Location: Piacenza – Photo credits: Mister Sitting Bull
I wear  Oviesse  jacket and heels, Calliope blouse, Zara shorts,  Infinity bracelet , Accessorize necklace, Color Nourishing Maraes  di Kaaral by Rossetto & Cioccolato hairstyle, Tmart.com make up, Arcobaleno luxury nail polish,   (Spring outfit – new look).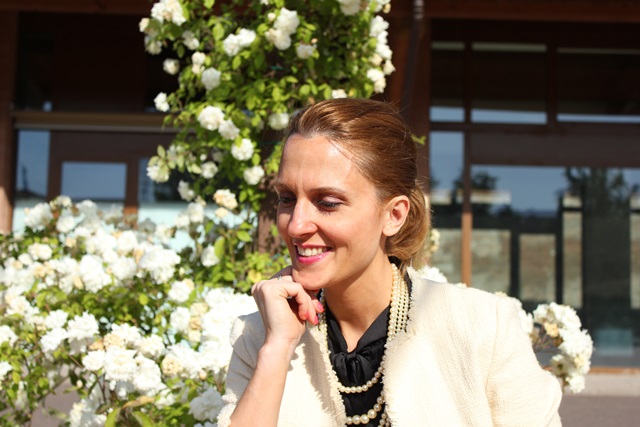 accesorios
,
accessori
,
atuendo
,
atuendo de primavera
,
beauty tips
,
blogger
,
Celosia Orange
,
Chic Style Guide
,
classe
,
clothes
,
come indossare
,
come vestirsi
,
como llevar
,
como vestir
,
consulente de imagen
,
consulente di immagine
,
Divissima
,
estilismo
,
fashion
,
Fashion Advice
,
fashion blog
,
fashion blogger
,
fashion image consulting
,
fashion tips
,
how to wear
,
indian savage
,
indumenti
,
Lace dress
,
Lace skirt
,
lifestyle
,
Long skirt
,
looks
,
looks Ideas
,
margaret dallospedale
,
moda
,
natural beauty tips
,
ootd
,
Orange & Purple
,
outfit
,
Outfit primavera
,
Pantone
,
passepartout
,
personal shopper
,
Piacenza blog
,
Piacenza blogger
,
piacenza fashion blog
,
prendas
,
Radiant Orchid
,
roller skate outfit
,
Running
,
sheinside
,
shoes
,
shopping
,
skater skirt
,
sport
,
spring outfit
,
stile
,
striped skirt
,
stripes balck and white skater skirt
,
style
,
stylish
,
The Indian Savage diary
,
tips
,
top
,
Trailer Debut
,
USA blog
,
USA blogger
,
Usa fashion blogger
,
Venezuela blog
,
Venezuela Blogger
,
Venezuela Fashion blogger
,
vestiti
,
Violet Tulip
,
Wichita blog
,
Wichita blogger
,
Wichita fashion blogger