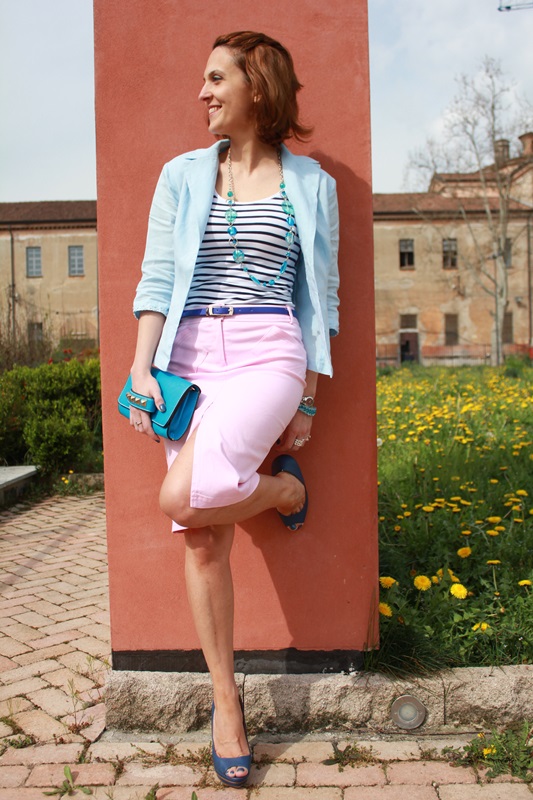 EN:
Hello World,
Pastel color-blocking is a hot trend at the moment and it's easy to see why.
Wearing pale pastels can be a disaster for those who are very pale, like me. The easy trick to use if you plan on going head to toe in soft pastels is to play around with some makeup. Add a pop of color to your lips or define that inner glow by applying blusher and bronzer to your cheeks.
See you later alligator,
Kisses.
_ _ _ _ _ _ _
IT:
Ciao Mondo,
Il Pastel color-blocking è una tendenza che ancora persiste in questo momento ed è facile capire perché.
Ma indossare i colori pastello può essere un disastro per coloro che sono molto chiare di pelle, come me. Un trucco perfetto, se avete intenzione di vestire dalla testa ai piedi tenui colori pastello, è quello di giocare con il makeup. Per esempio potete aggiungete colore alle labbra o definire il vostro viso con fard e bronzer per le guance.
A domani,
Baci
_ _ _ _ _ _ _
ES:
Hola Mundo,
El pastel color-blocking es una tendencia que aún persiste en este momento y es fácil entender por qué.
Pero el uso de los colores pastel puede ser un desastre para las que son de piel muy clara, como yo. Un truco perfecto, si desean vestirse de pies a cabeza con colores pastel suaves, es jugar con el maquillaje. Por ejemplo, pueden agregar color para los labios o definir el rostro aplicando rubor y bronceador en las  mejillas.
Hasta mañana,
Besos.
IndianSavage  (alias Maggie D.)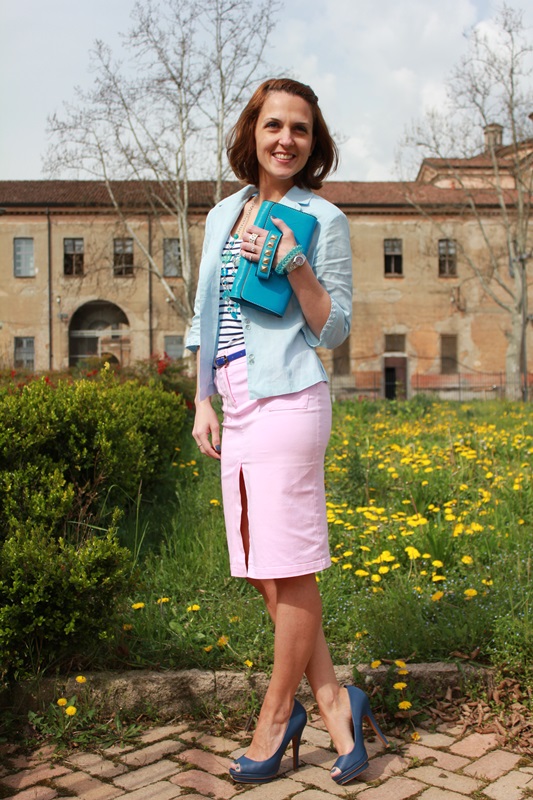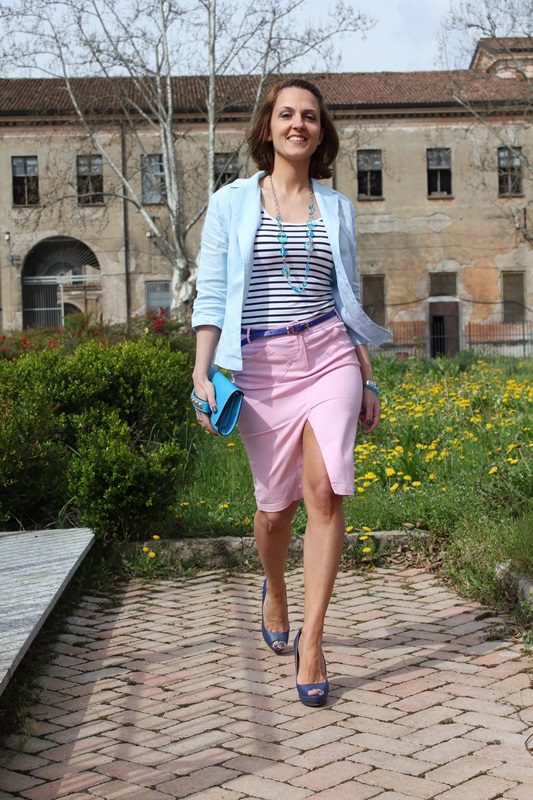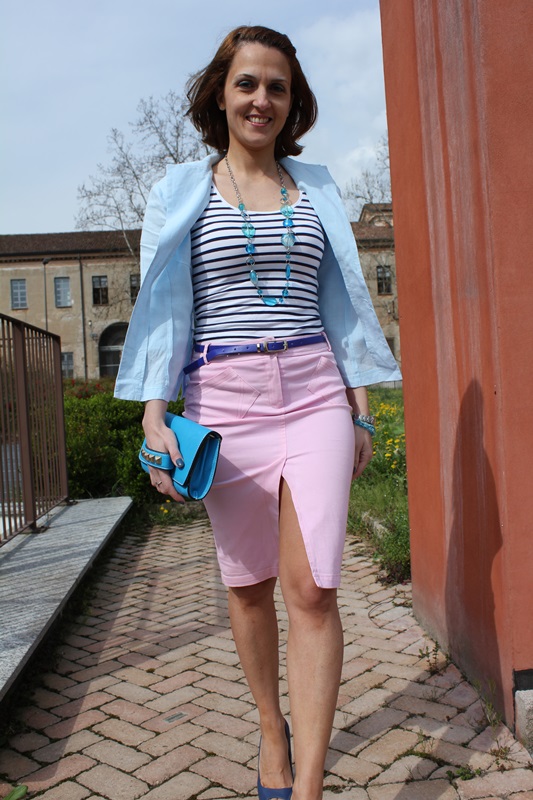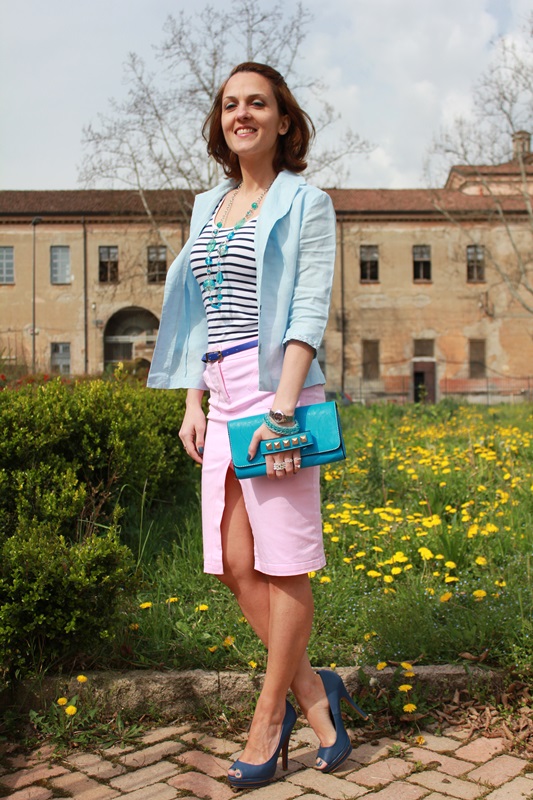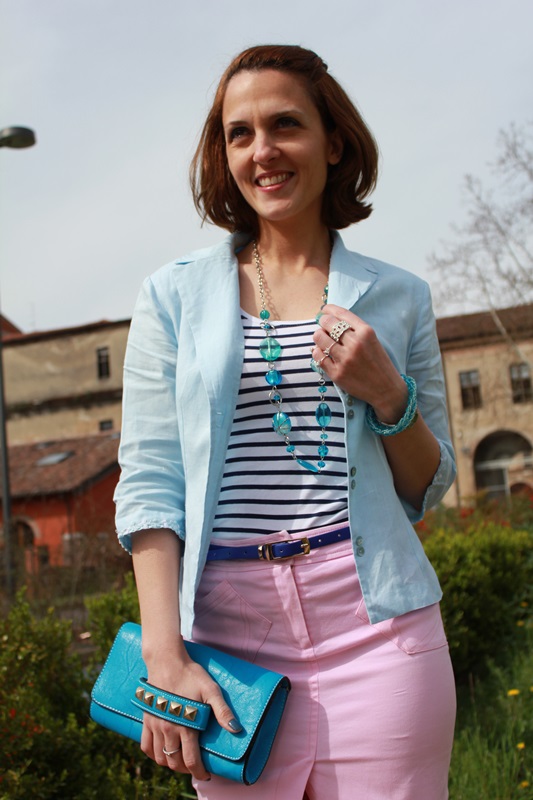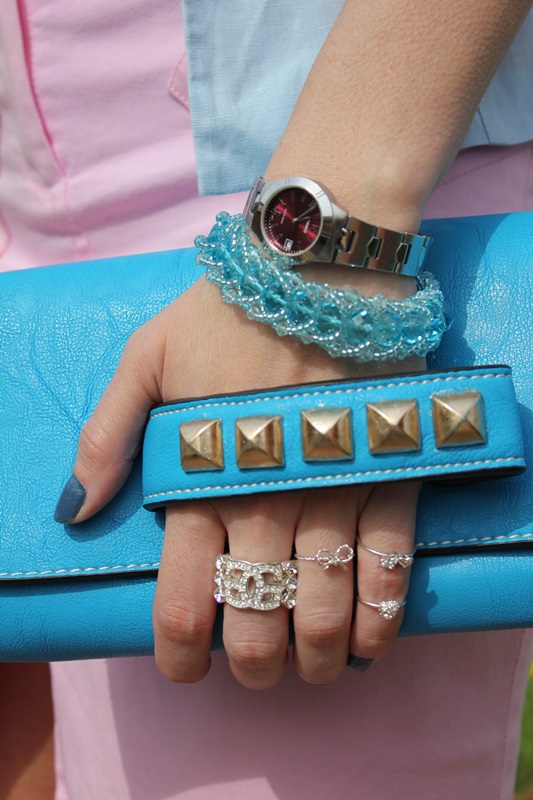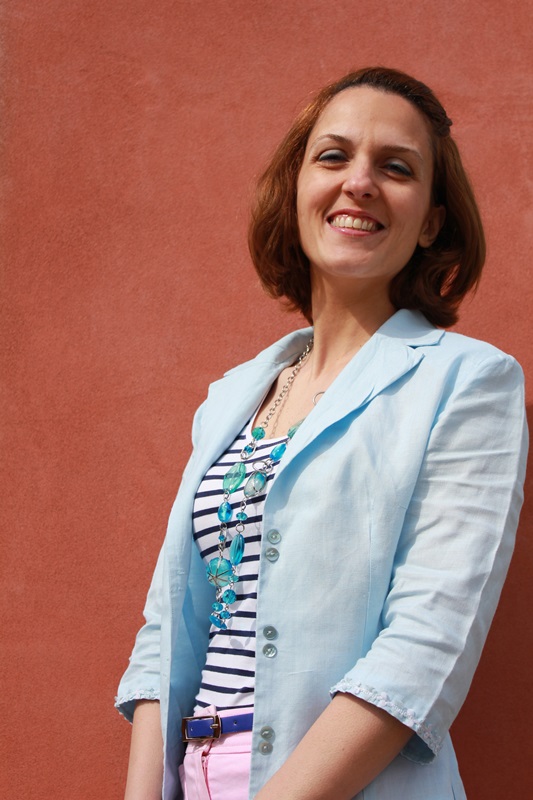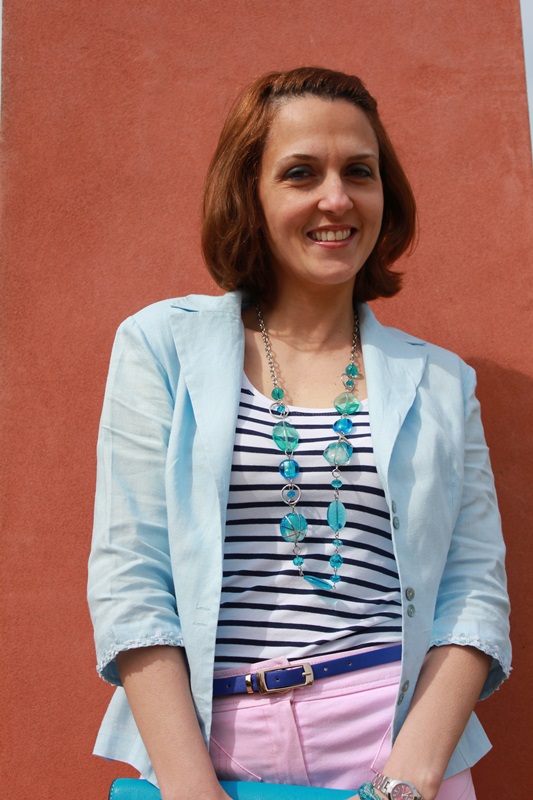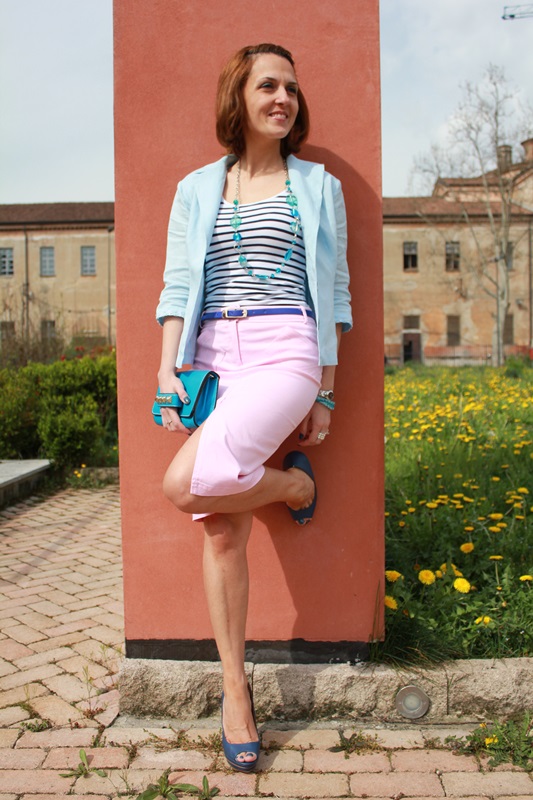 Location: Piacenza – Photo credits: Mister Sitting Bull
I wear  Promod jacket, Mas que nada skirt, H&M vest, Stradivarius heels, No brand necklace and bag, Guess ring, Anna Lou of London midi ring, Color Nourishing Maraes by Rossetto & Cioccolato hairstyle, Tmart.com make up, Chanel Blue Boy 555 nail polish,   (Spring outfit – new look).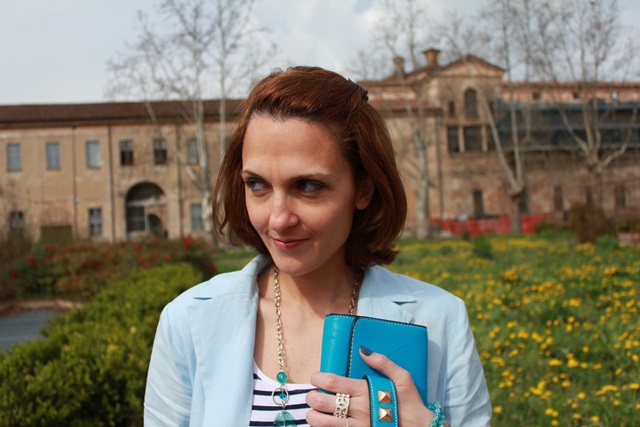 accessori
,
atuendo
,
atuendo de primavera
,
beauty tips
,
beige
,
blogger
,
classe
,
clothes
,
come indossare
,
come vestirsi
,
como llevar
,
como vestir
,
consulente de imagen
,
consulente di immagine
,
estilismo
,
fashion
,
fashion blog
,
fashion blogger
,
Fashion color
,
fashion image consulting
,
fashion tips
,
how to wear
,
indian savage
,
indumenti
,
lifestyle
,
looks
,
looks Ideas
,
margaret dallospedale
,
moda
,
natural beauty tips
,
Nude
,
ootd
,
outfit
,
Outfit primavera
,
Pastel Block
,
personal shopper
,
Piacenza blog
,
Piacenza blogger
,
piacenza fashion blog
,
prendas
,
Reflection) accesorios
,
sand
,
shopping
,
spring outfit
,
stile
,
style
,
stylish
,
The Indian Savage diary
,
tips
,
USA blog
,
USA blogger
,
Usa fashion blogger
,
Venezuela blog
,
Venezuela Blogger
,
Venezuela Fashion blogger
,
vestiti
,
Wichita blog
,
Wichita blogger
,
Wichita fashion blogger