EN:
Hello World,
A romper can be an excellent, and unexpected, dressy-occasion alternative to our standard cocktail dress.
Style your outfit with strategic shoes and accessories to easily take the look from day to night.
Dress up your romper by layering it with a tailored blazer for a sleek look.
See you later alligator,
Kisses.
_ _ _ _ _ _ _
IT:
Ciao Mondo,
Un romper può essere un'ottima, inaspettata ed elegante alternativa al nostro abito da cocktail.
Accessoriare la nostra romper con le scarpe e gli accessori giusti può trasformare un look da giorno ad uno perfetto per la sera.
Il mio consiglio è quello di giocare con gli strati e aggiungere un blazer su misura per creare un outfit elegante.
A domani,
Baci
_ _ _ _ _ _ _
ES:
Hola Mundo,
Un romper puede ser una buena, inesperada y elegante alternativa a nuestro vestido de cóctel.
Vestir nuestro romper con zapatos y accesorios adecuados pueden transformar un look de día a uno perfecto para la noche.
Mi consejo es jugar con las capas y añadir una chaqueta a medida para crear un conjunto elegante.
Hasta mañana,
Besos.
IndianSavage  (alias Maggie D.)
Location: Piacenza – Photo credits: Mister Sitting Bull
I wear Promod blazer, Maui and Sons romper, Pupa nail polish (Summer outfit – new look). (Summer outfit – new look)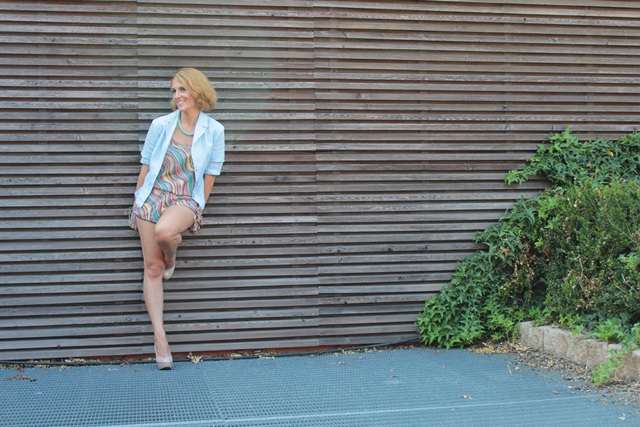 Blazer and romper
,
consulente de imagen
,
consulente di immagine
,
EEUU fashion blogger
,
fashion blog
,
fashion blogger
,
fashion image consulting
,
fashion tips
,
how to wear
,
Italian fashion blogger
,
margaret dallospedale
,
personal shopper
,
Personal Style
,
Piacenza fashion blogger
,
Venezuela Fashion blogger
,
Wichita fashion blogger